Recent global events turbo-charged the already rapidly changing landscape of digital commerce. A truly pivotal year for online retail, 2020 kept consumers at home, and as a result, people's purchasing habits shifted dramatically.
Fast forward to 2023, and consumers keep raising the bar on what they expect from online businesses. Consequently, the organizations that harness the sales potential of the latest trends pull ahead of their competitors.
TABLE OF CONTENTS
Historically, B2B companies relied on distributors or retailers to sell their products to end customers. However, COVID threw a wrench into the well-oiled system when store closures, lockdowns, and supply chain disruptions caused dramatic drops in sales. In some cases, distribution and retail partners even closed their doors altogether.
The shift toward D2C existed far before the pandemic; the lockdown sped up the timeline for merchants considering the transition. As a result, many companies that previously sold via distribution now meet their customers directly via D2C commerce.
But will your business benefit from a D2C sales channel?
After all, a dramatic shift always carries risk.
Here we analyze what a shift from distribution to D2C looks like and the potential risks and pitfalls involved when succeeding in this area. We also look at the latest trends and factors in growing your D2C venture. But first, let's look at the benefits of tapping into the D2C marketplace.
Related Reading: What is D2C Ecommerce?
5 Reasons to Move to D2C
Selling D2C helps companies diversify by providing an additional revenue stream independent of fluctuations that routinely occur when selling B2B to retailers and distributors. This new sales strategy carries the potential to unlock a deeper relationship with your customers and better control over your brand.
1. Reduce Dependencies
The D2C market reduces your reliance on distributors and retail partners. When the lockdowns prevented shoppers from visiting physical shops, many distribution-only businesses closed their doors permanently. Without a separate D2C digital commerce strategy in place, B2C businesses suffered immensely. Nike began shifting towards a D2C model a few years before the pandemic, which paid off: the brand's digital sales increased by 82% at the beginning of 2020.2
2. Know Your Customer Data
Selling your product through distributors or retail partners separates you from your customer. D2C commerce allows you to get closer to your customers and begin capturing more data on their identities, preferences, purchasing behaviors, and patterns.
This helps you build a more intelligent long-term strategy for your business, influencing everything from R&D to future market expansion.
3. Control Your Brand
When you simply provide your product to another business to sell, you lose partial control of your brand. When you sell directly to your consumer through a digital commerce approach, you regain control of the brand image by communicating directly with your customers.
Additionally, you influence their interaction with your brand through optimized customer service. In the competitive landscape of 2023, you must differentiate your brand in a significant way to stay ahead of the competition. A direct consumer relationship plays a critical role in your overall business success.
4. Expand Your Territory
With a strong product and marketing plan, your D2C sales strategy can help you expand your market share and drive rapid growth. Distribution networks and retail centers often limit how far your brand can go.
The world of digital commerce allows you to transcend the traditional constraints of retail locations. With the right fulfillment and delivery strategy in place, you can reach customers across the country or even the world.
5. Reduce Costs
With tight budgets, businesses need to look at ways to reduce costs. D2C digital commerce provides the possibility of lowering costs via increased self-service and automation.
Historically, retail locations relied on in-person interactions for sales. This comes with costs, such as rent, wages, and more. Successfully executed digital commerce retains the in-person touch with a reduction in cost through self-service and D2C shipping. With consumers doing some of the "heavy lifting," your brand can focus on lowering product costs.
4 D2C Trends in 2023
From the increasing expectations of shoppers to ongoing supply chain issues, digital vendors face many challenges this year. By keeping the latest trends in mind, D2C brands and traditional digital retailers will be well-equipped to overcome obstacles and flourish in 2023.
1. More B2B Companies will go D2C
To contend with top D2C brands, many larger B2B businesses will carve out their own D2C channel. With the pandemic's lingering effects, such as many employees still working from home and ongoing supply chain issues, fewer people visit physical stores. Traditional retailers will want to meet their potential shoppers online and drive deeper relationships with their customers.
2. More D2C Brands Will Integrate a D2C Subscription Model
Almost 33% of all US consumers pay for at least one retail subscription. Within those retail subscribers, more and more consumers favor D2C subscriptions, with about 51 million US shoppers using D2C subscriptions.2
Of course, not every D2C brand can incorporate a D2C subscription strategy. Vendors must investigate the market to understand where their business offers value the most.
US mattress manufacturer Casper found that consumers hated shopping for a mattress, with most shoppers only wanting basic features. Wrangling a giant mattress up a steep staircase in the home after the disdainful shopping experience was the cherry on top of a terrible day.
Casper developed an innovative mattress —yes, just one —and sold it online. To the shoppers' delight, the mattress arrives at their doorstep, folded, in a box, with a 100-day trial period.3
You don't have to reinvent the wheel; maybe it's a matter of packaging and delivering the wheel in a new way.
3. D2C Customer Experience (CX) Will Continue to Develop
While D2C brands offer functionality, they stand to tailor their customer experiences more. Brands providing D2C subscription services may implement more flexibility into their ordering. For example, customers subscribed to prenatal vitamins may want their order every three weeks instead of four because traveling may take them away from home.
Tailoring the customer experience also means listening to your customers to understand their needs. A brand that previously only sold to distributors and retail partners may not initially grasp the nuances of its individual customers. However, by meeting your customers at various touch points and gathering data about their needs and wants, you will be able to improve your CX and extend your category reach by offering more products or services.
4. More D2C Brands Will Adopt a Headless or Composable Approach
Today, B2B brands forging a new D2C channel hold a unique upper hand against their competitors—they can build a flexible digital commerce solution that allows them to rapidly respond to the changing needs of the consumer. With competitors bogged down with legacy platforms and outdated software, D2C brands can implement innovative and highly flexible solutions, such as a headless or composable approach, to their digital commerce platform from the get-go.
Headless describes a concept wherein the website's frontend is separate from the backend, meaning you hold more freedom to run a seamless omnichannel experience. Composable commerce allows you to choose and tailor best-of-breed tools and functionality to meet specific business needs without being married to the features of a single platform.
"With a strong product and marketing plan, your D2C sales strategy can help you expand your market share and drive rapid growth."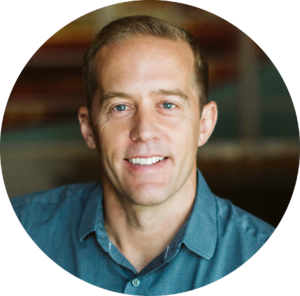 Martin Hjalm
Country Manager, USA
Vaimo
2 Main Risks of Shifting to D2C
While shifting to a D2C strategy brings numerous benefits as you can see from the success stories above, you cannot ignore the risks and costs associated with the move. Businesses that relied on a distribution model in the past might find that selling directly to their consumers is more complex than they initially hoped.
1. Loss Of Partnerships
In reality, not all partners appreciate it when a previously distributed business shifts into the D2C market. Partners may view the move as an aggressive attempt to steal profits from previous partnerships.
In turn, your distributor and retail partners may retaliate and stop distributing your products or remove your products from their shelves. Retaliation may adversely affect your business in the short term, particularly during the year when revenue lags. Navigating these partnerships becomes much more difficult for a business using a hybrid D2C and distribution model.
Related Reading: How to Mitigate D2C Channel Conflict?
2. Complexity of Digital Commerce
On top of building an ecommerce site, you also need to invest in the right partners, resources, and skill sets to support this new sales channel. Your business will need to focus on marketing, customer experience optimization, customer support, and, in many cases, even new fulfillment and delivery capabilities.
Furthermore, in alignment with the needs of modern shoppers, you must meet your customers in a variety of locations through an omnichannel strategy. Consumers no longer want to simply browse an online store and purchase items. They want to research, interact and receive communications through numerous connected channels.
3 Ways of Navigating New Waters
With the financial and resource investment aside, you may still harbor worries about your distributor or retail partners reacting poorly to your new venture.
Navigating new waters requires a strategic approach backed by realistic expectations. The first step involves deciding what role your D2C channel will play:
What do you really want your D2C efforts to achieve?
The answer lies along a spectrum that emphasizes consumer insights on one end and sales on the other. The likelihood of channel conflict increases as companies get closer to the sales side of the spectrum.
1. Ease into Online Sales
If you want to ease into selling online, slowly build a relationship with customers without alienating your existing retailers. Social media provides an excellent outlet for starting the conversation with your customers, helping to create loyalty and personalizing your previously shelf-only brand. Elijah Craig is an excellent example of a company utilizing social media to engage meaningfully with its direct consumers. Elijah Craig built a channel for direct purchases through purposeful engagement with consumers.
2. Choose Select Products
Start by selling a smaller set of your products. Think about starting your ecommerce off with sales around less popular or limited-release products. Create products meant exclusively for online sales!
This allows you to continue letting your distributor and retail partners sell the more popular, high-volume products while you build your omnichannel strategy. It also allows you to test the waters on products that traditional retailers may hesitate to stock.
3. Consider a Revenue Share Program
Institute a revenue share program with your distributors. For example, offer a kickback if they refer smaller or less profitable customers to your ecommerce site for self-service.
Although these approaches may not generate a lot of revenue from your D2C channel in the shorter term, it allows you to start building your D2C ecommerce competency and capabilities. Also, it will enable you to learn more about your customers and how they want to interact with you online. This can provide great value as you build a strategic plan for shifting to a D2C model.
4. Choose the Right Partner
For companies interested in shifting to a D2C ecommerce model, the right partnership is key. At Vaimo, we offer specialized omnichannel strategy and expertise in B2C and D2C digital commerce.
We help you navigate the important differences between multichannel and omnichannel strategies. We assist in harvesting important data sets from your customers and building a strategic approach for shifting to D2C sales. We also ensure that you can make this shift with as little risk as possible by exploring unique angles to approaching the D2C market.
We invite you to talk to our team today about how we can help you forge a highly successful D2C digital commerce channel.
Sources:
1 – Nike's online business is booming — 'digital is here to stay,' CEO says –– cncbc.com
2 – Nearly Two-Thirds of Retail Subscribers Want to Deal Directly With Brands –– pymnts.com
3 – How Casper Became a $100 Million Company in Less Than Two Years –– inc.com