A new year means new resolutions, ample holiday leftovers, renewed gym memberships, and for the eCommerce community, a fresh chance to analyze the results of the shopping season gone by. We connected with our Ecommerce Strategy Department to find out how our clients performed this past Black Friday compared to Black Friday 2015.
Overall our clients experienced the following boosts:
Number of sessions: + 56%

Revenue: + 92%

Orders: + 101%
While we know that "shopping holidays" like Black Friday and Cyber Monday are only gathering momentum, this also shows that our clients are well-equipped to entice customers, and to handle the influx of holiday hoards. Smart eCommerce merchants know that the greatest goldmine of resource lies right in front of our noses – the data from the past shopping season. Using past data, strategy can easily be implemented for the upcoming year.
For example, our client, Dr. Denim, began working proactively with their email channel right before Black Friday this year, and the results were more than positive. But before you can collect email addresses, segment the data, and shoot personalized emails to customers, you need to answer the following questions:
How do I get people to sign up?
What do customers gain by handing over their email address to me?

 
Our Ecommerce Strategy Department began working with the jeans maker last October to develop their email channel for the coming sales season.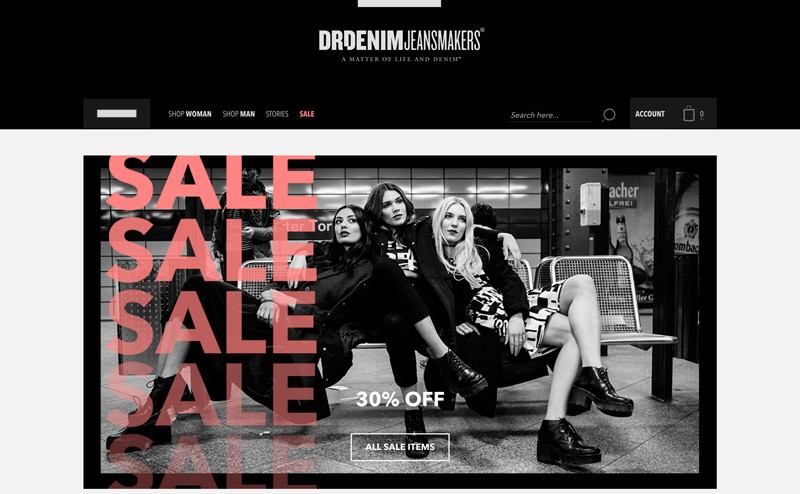 Dr. Denim decided to skip Cyber Monday altogether and focus on a strong Black Friday campaign, a decision that created more of a pressure on customers, both new and loyal, to shop. The brand reports that their Google and email channels were vital traffic drivers, and strategically spread their Black Friday email campaign to create more of an impact.
Dr. Denim's Black Friday 2016 results versus Black Friday 2015:
Orders: +122.43%

Turnover: +117.48%
Additional resources in the warehouse meant that Dr. Denim reached their goal of getting every last order shipped by November 29th – and that made for some happy Dr. Denim customers.
Lessons learned: dive into your data, and implement a strong strategy in advance, based on last year's findings.
If you would like to know more about the work our Ecommerce Strategy Department has done for other clients and what we can do for you, please don't hesitate to contact us!