With the holiday season right around the corner, we want to provide you with actionable advice on how to make the most of your holiday traffic and drive sales.
The holiday season is truly "the most wonderful time of the year" for online merchants and retailers, as not only the number of orders increase, but the average order sizes also burgeon to include extra purchases. Some retailers make a large chunk of their yearly revenue during the last quarter of the year by taking advantage of designated shopping days like Black Friday and Cyber Monday. Black Friday originated in the 1930's in the United States, as the Friday after Thanksgiving that marks the official start of the holiday shopping season. While Cyber Monday was initially created to promote online shopping and sales over a decade ago, the Monday following Thanksgiving is now just as widely known as Black Friday, and more than ever, consumers are opting to shop the sales bonanzas from the comfort of their own homes.
As an online retailer, you most likely have some plans made for sales and promotions for the holiday season, but there's usually a little something extra you can do to maximise profits. It's the perfect chance to reach your yearly target, sell new products, and get rid of old inventory. We've talked to a few of our clients and rounded up some suggestions and statistics to help you out.
Things to Consider in September, or Earlier
INVENTORY
This may seem obvious, but there's nothing worse than running out of stock within the first few hours of a sale. Order well in advance from your suppliers and merchandisers, and try to take advantage of deals yourself by ordering in bulk (and in turn, you're then able to offer better deals to your customers). BUT make sure you look at last year's data, and estimate the amount of products you will be able to move.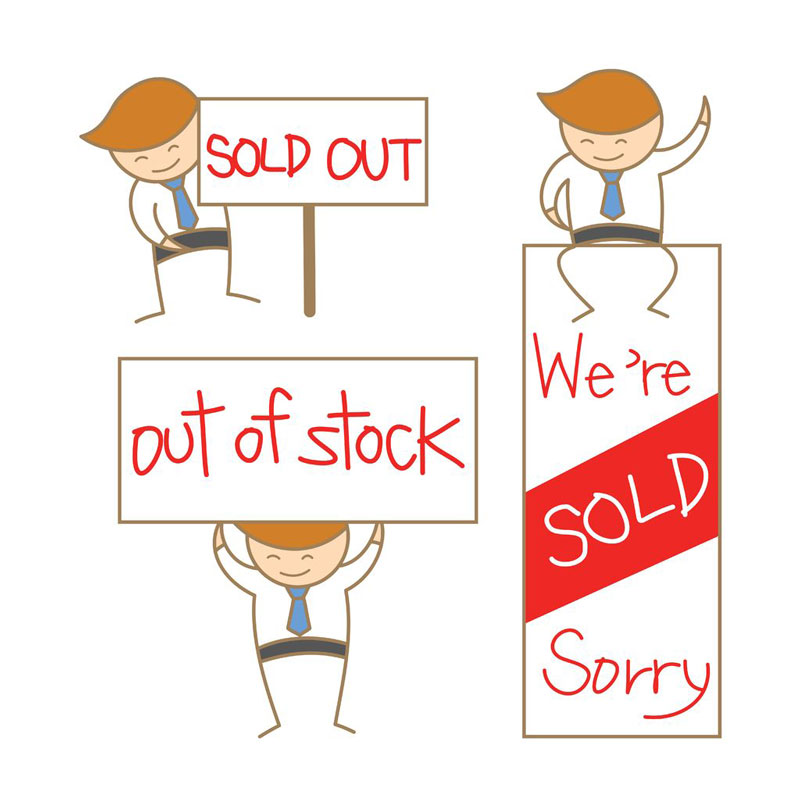 RETURN POLICY & PAYMENT OPTIONS
Make sure your return and exchange policies are easy to execute before the sales begin. Many retailers opt to offer more flexible return and exchange policies for the busy holiday season, and ensure that staff are prepared to handle it efficiently. This is also the right moment to consider implementing additional payment options for your online store to avoid losing customers who prefer a specific way to pay, like PayPal or even Bitcoin.
PERFORMANCE AND USABILITY
Your site should be load tested well in advance so you know the breakpoint of the site. Confirm that your site will be able to handle the estimated traffic as well as some extra (a retailer can dream-!) and that the site is optimised for speed for the upcoming period. For example, you can use Queue it to help to control the inflow of visitors. 
REALLY make sure your site is mobile optimised and that the offers look amazing on mobile and on tablet, because these lil' devices are taking over as the way to shop online in many countries. Go for a simple interface, easy-to-read fonts, and offer large CTAs that visitors can easily tap on.
Things to consider in October
PRICES
Make certain that you are selling your sales products at regular retail prices in the weeks leading up to the promotional period, as customers can easily spot a fake offer. In fact, if you take a look at articles about Black Friday and Cyber Monday that are aimed at customers, most of them warn about deals-that-are-not-really-deals. Play fair, and remember that customers can easily look up and compare products online.
CONTENT
Get your product pages ready a week or two before sales, so search engines have a chance to index them and include them in feeds. You may also want to put up a Black Friday or Cyber Monday category page, as customers often want to view all offers in one place. Some retailers prepare a landing page for Black Friday or Cyber Monday sales several weeks ahead of time, and implement "hints" in phases, such as a call-to-action that asks visitors to register for email alerts, and previews of the products that will be marked down.
PRO TIP: Design a holiday gift guide or a look book of the products, and the days they will be featured on during your sales.
HOLIDAY SHOPPING FEATURES
It's often easy to forget that holiday shoppers behave differently, as they are making purchases for other people. This means a visitor may browse more, and may spend time comparing and considering their options. The shopper may be unsure of sizes, and is likely open to spending a little more money on extra items or features. Act as a user during the holiday season, and note that you may be using or searching for features you may not usually need, such as size guides.
Curation and merchandising is much more important during the holiday season because the shopping isn't driven by personal needs. It's much easier to shop when you know you need a new pair of running shoes, but it's much harder to buy a gift because you don't have a clear need or purpose in mind. We've rounded up some features that might come in handy for holiday shoppers. If you already have them on your site, consider emphasising them, and ensure that they are running smoothly. Load test and trim the features so they are working flawlessly. If you don't have them, now is a good time to implement them.
Wishlist
Save for later
Share
Recently viewed
Up-sells
Cross-sells
Top lists
Best sellers
Discount categories
Gift finder
Gift wrapping
Gift message
Gift cards
Voucher code
Deliver to different address
Refine selection by price range
Size guides
HOLIDAY SHOPPING USER JOURNEY DRY-RUNS
Your most common user journeys and scenarios should be tested and optimised before the busy shopping season begins. This can be done manually and it can help to look at last year's user and sales data.
SEARCH: What did users search for, and how do those search scenarios work on the site this season? Many search terms are particular to the holiday season, and often categories and products don't match up. These should be checked, and problems or glitches should be mitigated. Hot terms from last year for many of our clients were gift card, gift wrapping, and best-sellers.
NAVIGATION: Think about creating specific categories for Black Friday deals, such as "gift ideas," and "merchandising." Create banners to direct visitors to these special categories.
LANDING PAGES: Where did visitors land last season? Plan ahead for this year, and make sure the most popular landing pages are ready.
CONTENT: What kind of content was popular last year? Is it still around, and are you actively selling on those areas of your web shop?
SIZE GUIDE: One of our big clients found that specifically around the holiday season, users started searching for a size guide, which they did not have available. They immediately put up a blog post and created links leading to this post on the site. Make sure you have a size guide available for visitors purchasing gifts!
NEWSLETTER: Black Friday and Cyber Monday might not be the best days of the year from a profitability perspective, but if the customers give you a right to use their e-mails to send newsletters and offers, you can earn your profitability back over time. Why not try out Sleeknote?
MARKETING
Get your email marketing campaign designed, tested, and signed off a few weeks before sales, as it will be competing with other retailers' emails. Decide which ad channels you want to focus on in advance, such as blog posts, email marketing, Google Adwords, or social media advertising.
Never launch all of your marketing activities at once, and make a very structured timetable of your marketing efforts in the days leading up to Black Friday. If you hit all of your marketing channels at once, you might inadvertently create an overwhelming amount of traffic to your site. Also, as we know, it often takes multiple impressions before the customer makes a final purchase.
PRO TIP: Personalise your sales and offer targeted experiences to shoppers based on their preferences and behaviour. While this is simpler for returning visitors on your site, you can still utilise behavioural targeting to show unique content to shoppers according to how they interact with your online shop. For example, if a visitor comes to your shop from a PPC campaign for designer backpacks, make sure your promotions are displaying backpacks and luggage instead of knitwear.
YOUR OFFERS
Try to make the strongest offer of the year, with a genuine discount and emphasise scarcity by using a countdown timer to evoke a sense of urgency. Motivate shoppers to share your deals by offering discount coupons for sharing your promotion on social media.
Think of what you can offer that will make your store better than anyone else's: free shipping, customer service, money-back guarantees, and superior ingredients are just some examples. Make sure to display these values prominently on your site, so your customer isn't left wondering why your store is the best.
As the traffic to your site will increase, set up complementary up-sell products on your expected high-revenue drivers to increase the average order value.
BUILD TRUST
Every content webinar and seminar this year has reiterated the point that customers tend to place trust in web stores that display trust and safety seals, and money-back guarantees. Considering that the sales season will bring many new visitors to your site, establishing credibility is important. Make sure your "About Us" page contains plenty of information about the company, contact details, and opening hours. Perhaps even include a photo of your team members to convince your visitors you are not merely a sales machine!
STEAL SALES
Pull the rug out from under your competitors by launching your promotion 12 or even 24 hours early. For example, launch your promotion at lunchtime on a Thursday. Go ahead and continue your sale over the weekend, and run it through until Tuesday to maximise the period.
EVERY DAY IS A HOLIDAY…
..for shoppers, that is. In addition to Black Friday and Cyber Monday, there are other special dates throughout the month of December, such as "Green Monday," or the last Monday before Christmas and the shipping cut-off date for deliveries before Christmas. "Free Shipping Day" on December 18th marks a day where many retailers (you guessed it) offer free shipping, and finally, the Saturday before Christmas is also a very busy shopping day. Plan your promotions in advance!
BUT MOST IMPORTANTLY
We cannot stress this factor enough; make you sure you analyse your data from the last year's sales period. With good analytical tools, you should be able to make intelligent decisions based on what was done and what happened last year. There's absolutely no reason to "guess-timate" or charge full speed ahead into the sales season blind-folded, when you have all the answers in your data.
Here's a quick look at some of our clients' analytics from the UK last year (2015) that show visits and revenue. As you can see, the jump in both sessions and revenue was quite drastic.
Our first example is a smaller Vaimo UK client who actively promoted both Black Friday and Cyber Monday.
Visits & Revenue on Thursday, 26.11 to Friday 27.11
7k to 15k (114% increase)
£7k to £38k (442% increase)
We can compare this client to a much larger Vaimo UK client who did not promote Black Friday or Cyber Monday.
Visits & Revenue on Thursday, 26.11 to Friday 27.11
25K to 39K (56% increase)
£13k to £53k (307% increase)
Obviously, all clients can expect a boost in both traffic and revenue, regardless of the marketing preparation. Often, these days will be the biggest revenue drivers of the year, and the toughest test of the digital shop's servers; so it's important to prepare even if you are not planning on participating in the sales. 
Finally, make sure you are tracking and analysing your every move this year, so you can accurately understand which campaigns were the most successful. Whether you are using Google analytics or a similar analytics tracker, use campaign specific tracking to effectively manage the results of specific promotions and channels. After the sales are done, analyse your campaign's performance and statistics to understand how you can further improve for next year's holiday season.
Happy selling, and be sure to contact us if you want to hear more!