We are pleased to announce that Vaimo will be exhibiting at the key PIM event of the year—PIMpoint Summit 2018. In addition, Vaimo is also proud to be one of the partner sponsors for the event.
The event has now been sold out, but you can still book a meeting with Vaimo team by following the link below. If you are interested in learning more about PIM, download the latest whitepaper by InRiver here.
When? April 12th – 13th, 2018
Where? Malmö LIVE, Malmö, Sweden
Keynote Speakers:
Trine Grönlund – Founder and CEO of ZenTV
Micael Dahlén- Professor at the Stockholm School of Economics
Ivo Van Den Brand – Director at Strategy & Insights Consultancy Mavens of London
Visit our booth #16 to learn more about how Vaimo can drive the digital success of your business. Our expert team will be pleased to learn more about your business needs in order for us to offer the right growth solution for you. Pre-book a meeting with our team here.
What is PIM?
Check out our PIM page to learn how to keep your product information
up-to-date across all channels to boost efficiency!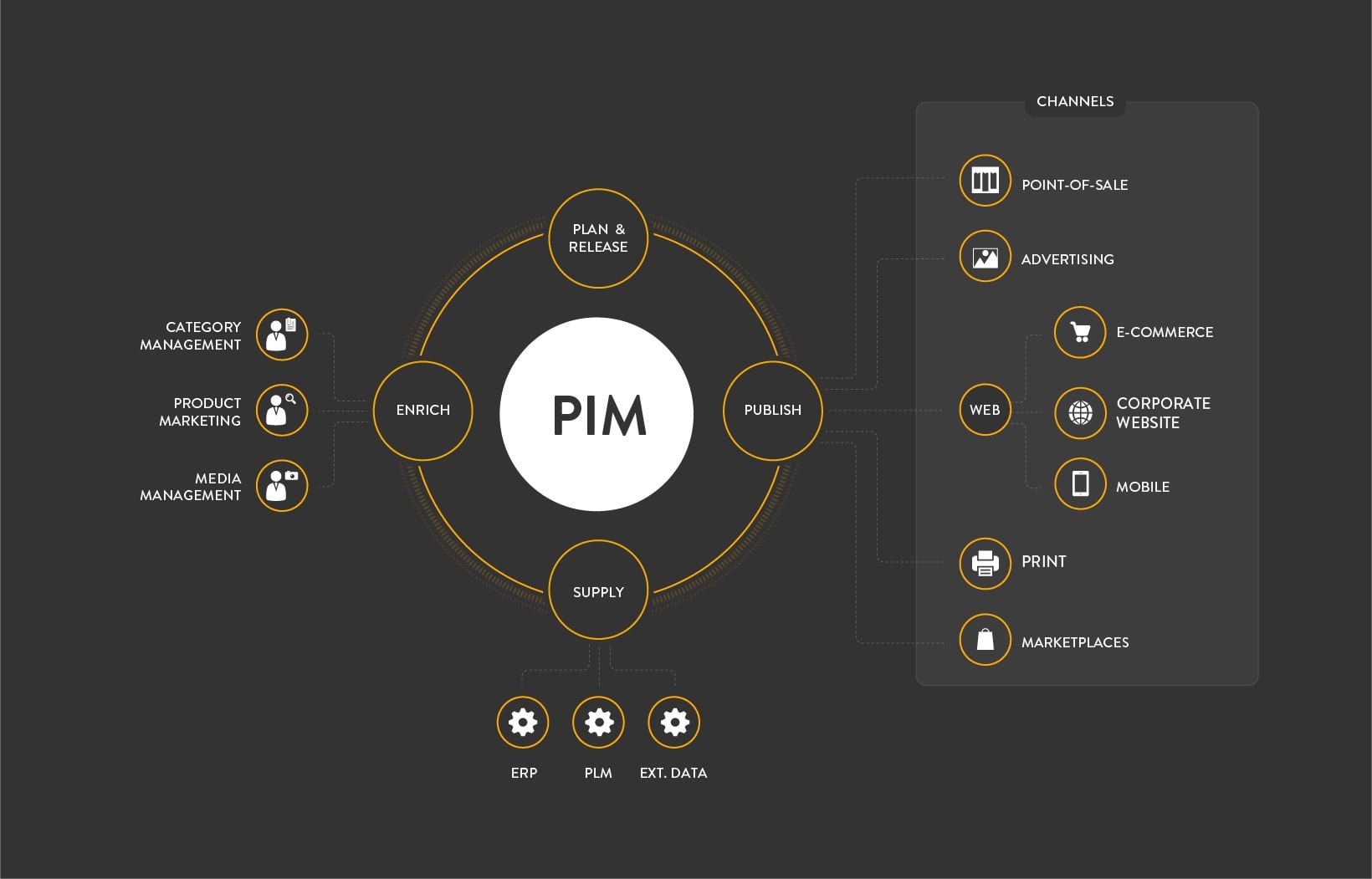 About PIMpoint Summit 2018
PIMpoint 2018 is the place to learn about the latest trends, get inspired, and meet your industry peers. The pillars of this year's PIMpoint are insights through experience and innovation. Furthermore, several fantastic keynote speakers and customers testimonials have been lined up to provide both inspiration and hands-on tips. The 2018 PIMpoint Summit offers a packed agenda to meet the expectations of any PIM role, with sessions covering strategic outlook, reference cases, technology highlights, partners stories and much more. You will get the latest news on Product Marketing Cloud and an update on all the fun things going on within the inRiver Community. As always, there is also time set aside for dinner and fun.
If you haven't yet registered for the PIM event of the year, you can do so here!
 Image source: PIMpoint Summit website