Vaimo is pleased to have been named as one of the leading business service providers in Estonia in 2018, as announced by Clutch.co.
In its annual report, B2B research, ratings, and reviews company, Clutch, has released the names of the best B2B companies across the Czech Republic, Estonia, Hungary, Latvia, Lithuania, and Turkey.
These companies have been identified as Leaders based on a variety of quantitative and qualitative factors employed by Clutch analysts. These factors include each company's market presence, variety of services offered, quality of work delivered and overall client feedback.
At Vaimo, our number one aim is driving the digital commerce success of our clients and seeing them reach their digital aspirations. We are proud to have been recognised as a B2B leader in the Estonian market and look forward to continuing our work here.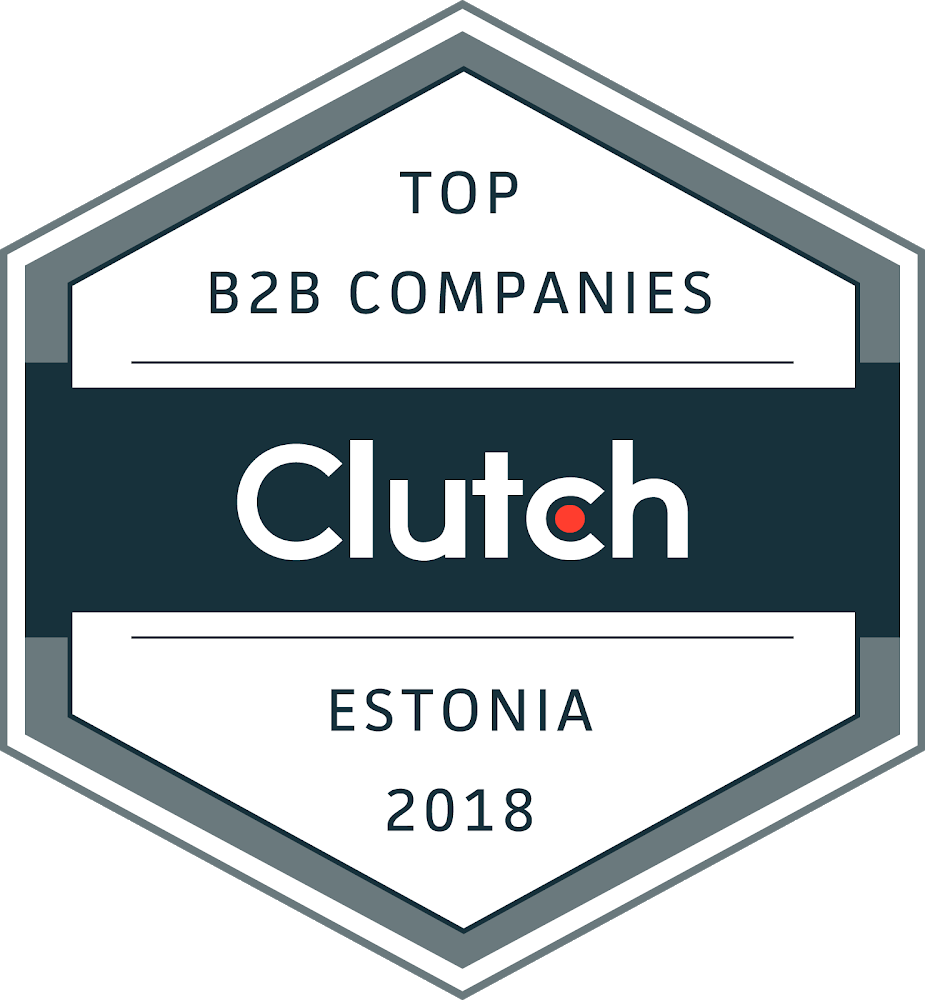 About Vaimo – www.vaimo.com
Vaimo is the global leader in delivering award-winning digital storefronts, omni-channel solutions and mobile apps. Their only focus is to accelerate B2B and B2C sales for their brand, retail and manufacturer clients. With 15 global offices across EMEA and APAC and over 300 employees, they provide an international presence that allows them to cultivate close, long-term relationships with clients. With a focus on driving digital innovation, their services cover the full-spectrum of Commerce needs ranging from strategy, design, development, optimisation and cloud services. They deliver solutions around B2B, B2C, Omni-Channel, PIM, Order Management and Business Intelligence.
Every year, Vaimo wins awards in recognition of their commitment to technical excellence, innovation and satisfaction. Among others, they have received the Gazelle Award (6 consecutive years), listed in Econsultancy's top 100 digital agencies (2 consecutive years) and Magento has recognised Vaimo's leadership by selecting them as a Global Elite Partner in 2017, Commercial Partner of the Year in EMEA in 2017, Omni-channel Partner of the Year in 2016 and EMEA Partner of the Year in 2015.
About Clutch – www.clutch.co
A B2B research, ratings, and reviews firm in the heart of Washington, D.C., Clutch connects small and medium businesses with the best-fit agencies, software, or consultants they need to tackle business challenges together and with confidence. Clutch's methodology compares business service providers and software in a specific market based on verified client reviews, services offered, work quality, and market presences.