We're less than a month away from the hottest commerce event in town—MagentoLive Europe 2019! Vaimoers from across our global offices will be in attendance, plus our client Lecot will be taking to the stage and Vaimo's Guido Jansen will be hosting Commerce Sneaks. We're looking forward to seeing both new and old faces in Amsterdam and joining the biggest innovators in eCommerce.

MagentoLive Europe 2019
When? 22-23 October 2019
Where? RAI Exhibition and Conference Center, Amsterdam
You can now schedule a meeting with the Vaimo Team directly to talk through your burning commerce questions and challenges.
MagentoLive Europe 2019 will bring together over 2000 merchants, industry leaders, developers and technology providers to explore the latest trends and developments in eCommerce. Comprised of a mix of presentations, panels, workshops and hands-on labs, attendees have the chance to dive into a variety of commerce-related topics. Of particular note are talks from the Magento and Adobe leadership—Paul Robson, EMEA President, Gary Specter, VP Commerce Sales & Customer Success and Jason Woosley, VP Commerce Product & Platform will all be speaking on the current state of the eCommerce world. You can view this year's stellar speaker lineup here!
Session tracks at this year's event include areas such as B2B, Commerce Best-Practices, Product Reviews, Technical and Commerce Strategy. Vaimo client, Lecot, will take to the stage to talk about how the B2B powerhouse has managed to transform its online presence and offering. Raf Maesen (ICT Manager, Lecot) will also explore the role of Magento Commerce in helping the business to revolutionise its sales account management and purchasing.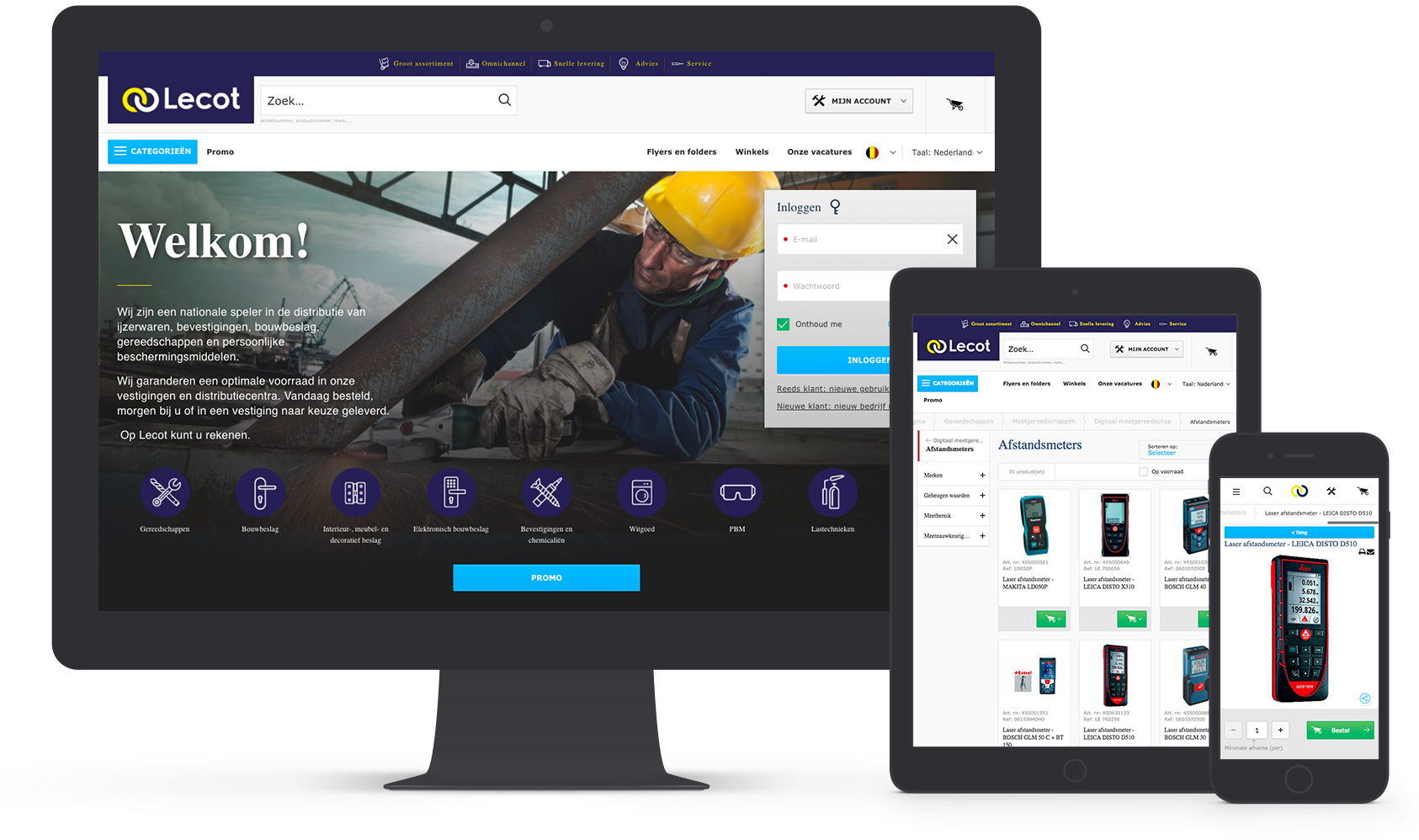 Then at 5 pm on Tuesday, you can see the latest innovations from across the community with Commerce Sneaks, a behind-the-scenes look at early stage, experimental, bleeding-edge implementations of emerging technologies on the Magento platform. This session will be hosted by Adobe's Sr. Manager of Solutions Innovations Michelle Miller and Vaimo's own Magento Master and customer experience specialist Guido Jansen. To see the full agenda, visit the MagentoLive Europe 2019 website.
Our team will be at Booth C1 so feel free to stop by and say hello! We'll have colleagues from across our offices and departments will be pleased to hear about your commerce goals and to talk about all things Magento.
See you in Amsterdam!
Join us in Amsterdam to learn more about how we are helping brands, retailers and manufacturers to drive online sales and growth with the Magento platform. And for any other queries, please reach out to our team here!