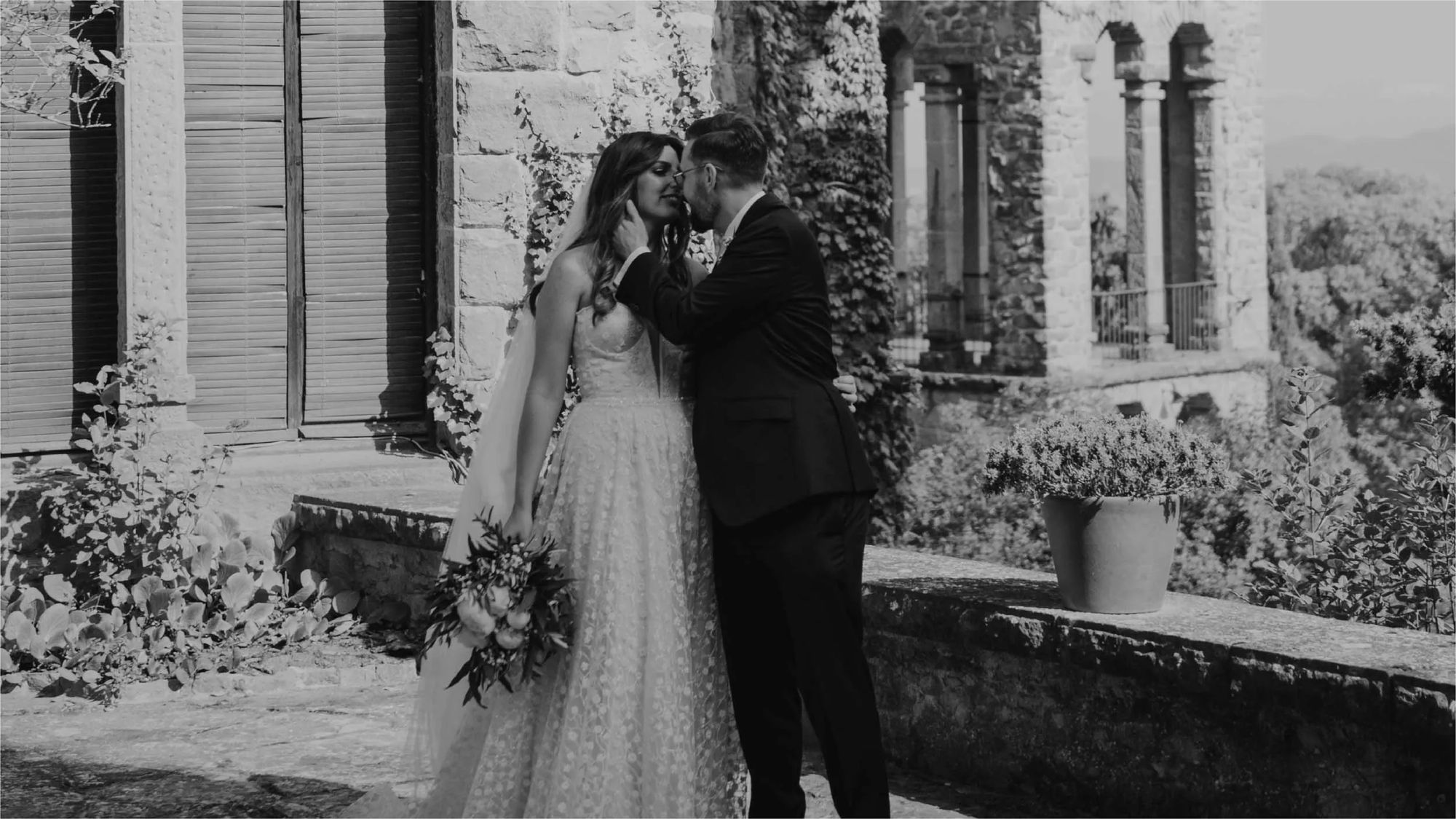 About Pronovias
Headquartered in Barcelona, Spain, Pronovias Group is the global leader in bridal wear. With over 50 years of experience, Pronovias has adorned brides in over 105 countries. The company's legacy began in 1964 when it unveiled its first prêt-a-porter wedding collection. Today, Pronovias enchants brides worldwide through a network of over 60 Pronovias stores and 3,800 independent points of sale.
The challenge
Pronovias used a custom legacy solution for over 10 years that was designed to support the field sales team with B2B customers. The solution featured highly complex and tailored workflows created for an offline world. The rules in the backend were difficult to manage, with a large ERP integration requiring significant maintenance.
The outdated UX (user experience) design made it challenging for customers to navigate without assistance from the Pronovias field sales team. Pronovias wanted to migrate their B2B operations to Adobe Commerce (Magento 2), to provide a better user experience, increase performance, and streamline their operations via an ERP system integration.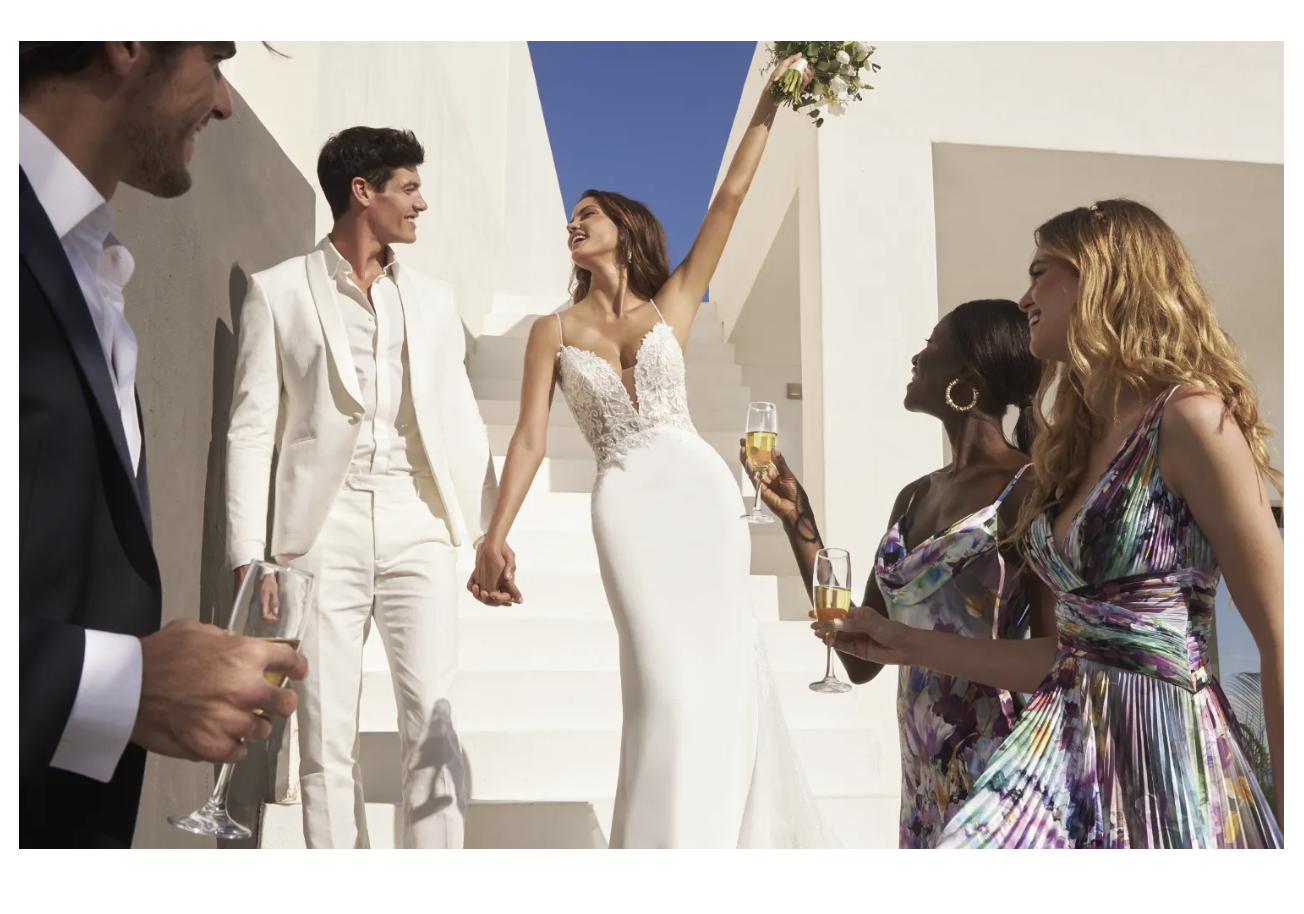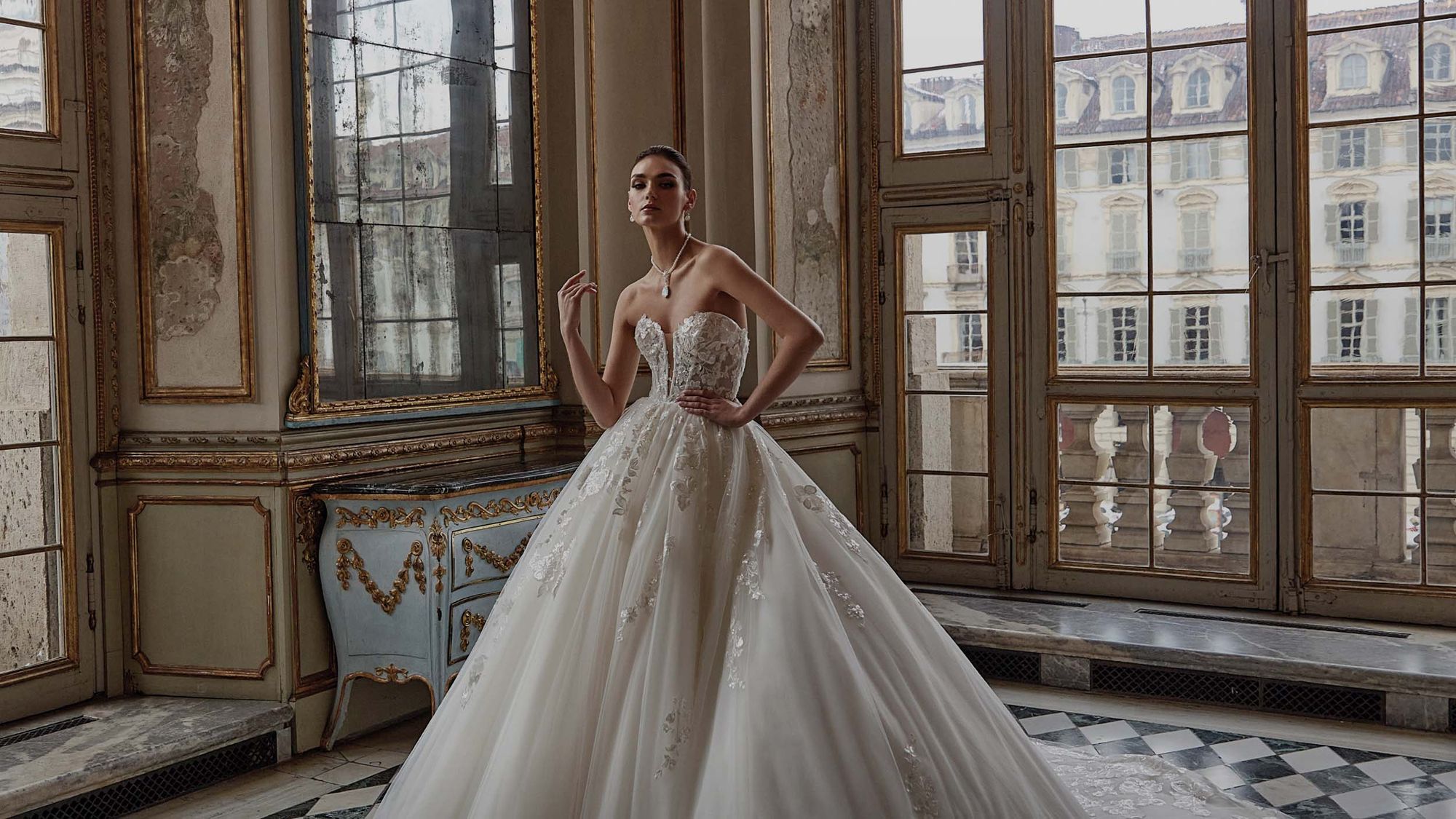 Price system & complex products
With approximately 100 price lists, every customer has a priority that determines which price they will be shown. The system picks the price in a designated order and displays the final price to the customer.
The wedding dress is a configurable product that includes various sizes. When a customer picks a dress, they are directed to the model product page, where they can see different configurations grouped by style. Once they select a dress and size, they see customized options specifically applicable to that size only. Customers are able to order multiple products from a single page.
To keep the number of total products lower, Vaimo created custom options and linked them to the attributes. This approach led to a major improvement in performance and resource efficiency, making the management of over 700,000 simple products and 30,000 configurable products more manageable with around 400,000 total products.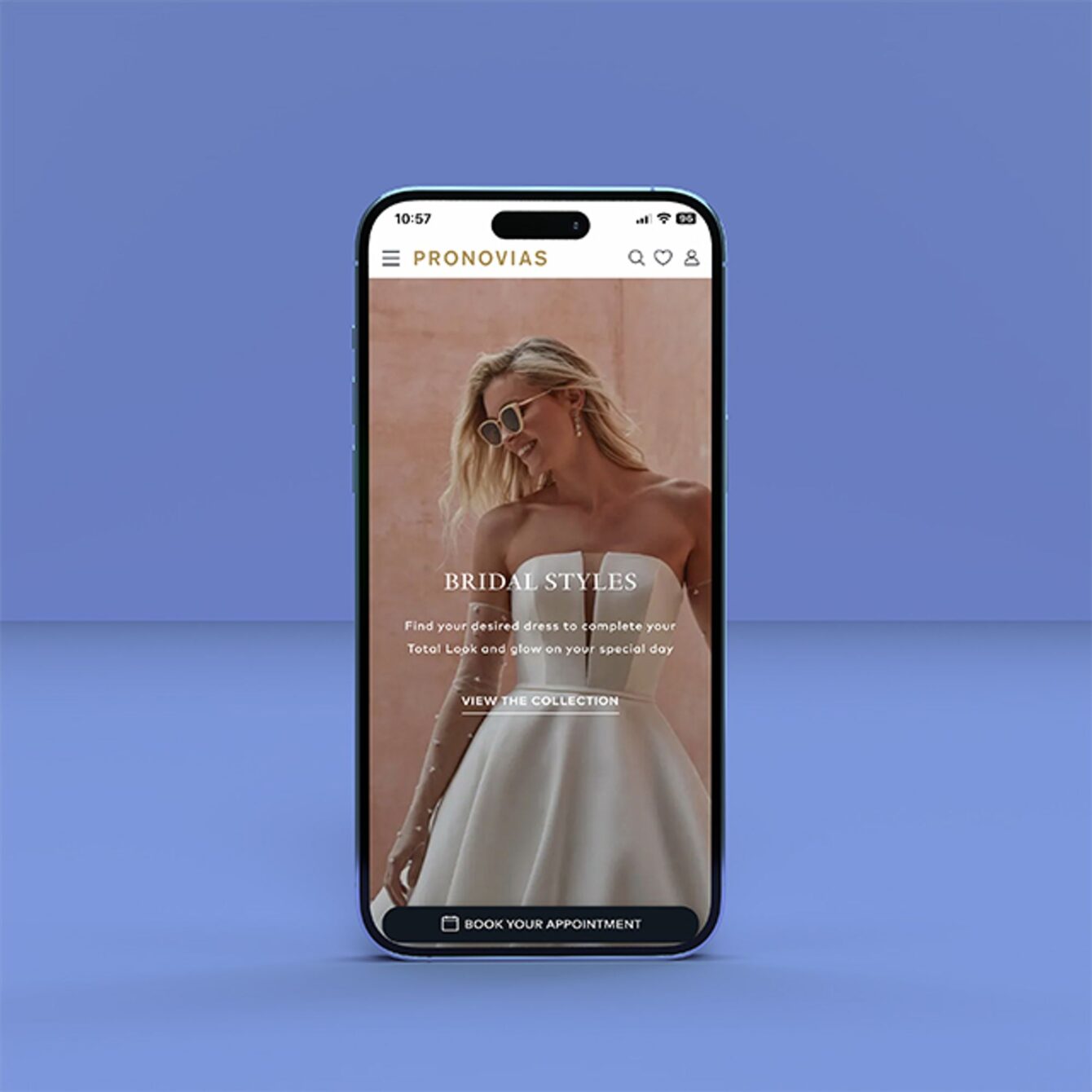 Features
Country configuration scope
Model products (configuration group products)
Complex import system
Personal visibility of products per customer
Personalized pricing
Advanced product custom options
Reduced database snapshot size
SSO integration with Microsoft Azure
Integration with ERP system M3
Google Cloud custom hosting
Elasticsearch
Hosting by Vaimo
The delivery
Because Pronovias' B2B portal is available for existing customers only, phase 1 of the project focused on capturing specific orders while maintaining other channels that address different types of orders.
Vaimo needed to accommodate the extremely complex logic for the overall business processes, with a significant amount of information coming from their ERP system. There were different tiers of customers, each seeing different catalogs, products, and prices, resulting in a complicated logic to implement into Adobe Commerce.
Vaimo customized the Adobe Commerce platform and introduced country scope configuration, which was managed through a separate module. This approach added a configuration level to the country, eliminating the need for multiple store views, currency definitions, or locations.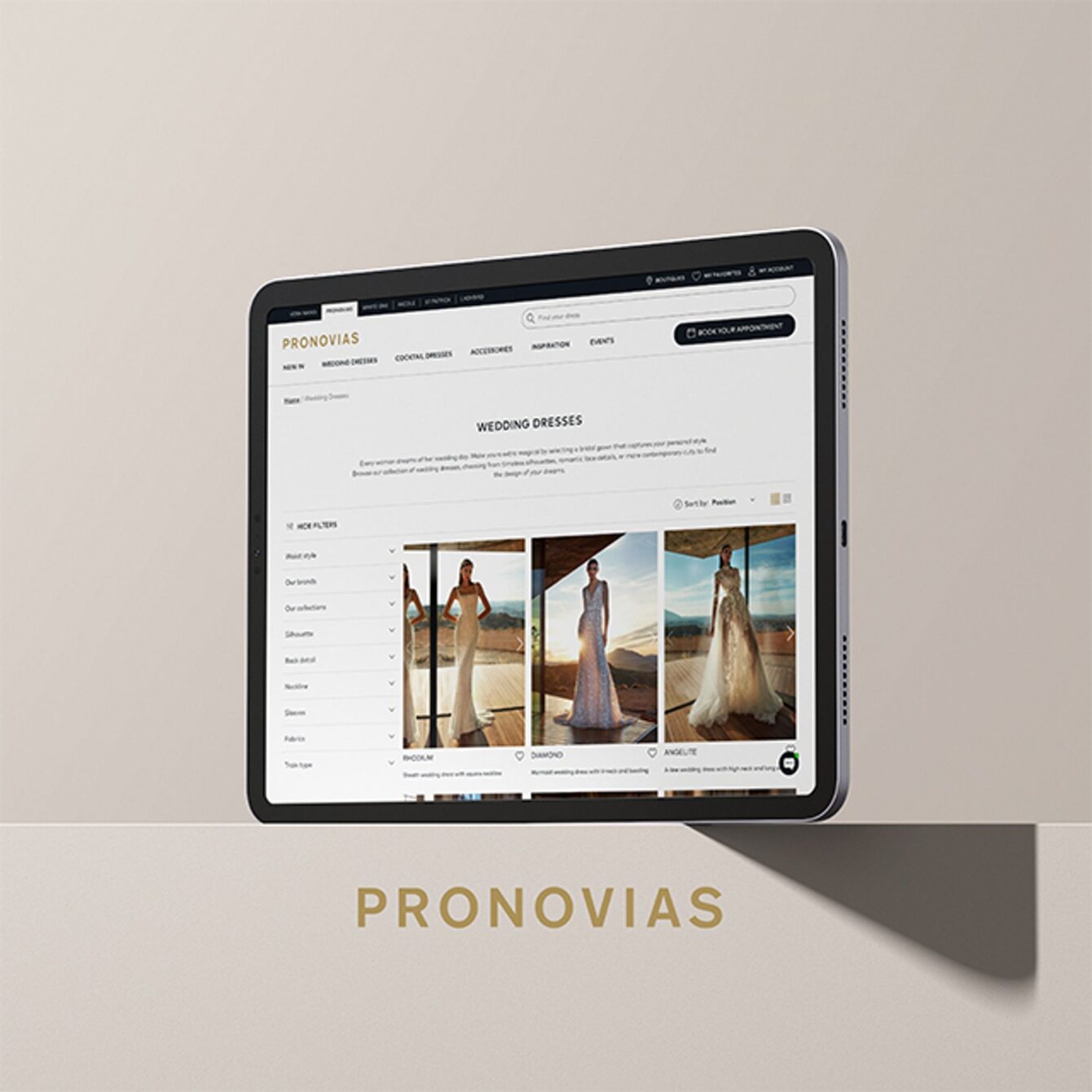 The future
Once Vaimo deployed the initial MVP platform, the legacy platform was removed and new and existing customers were transitioned over to the new platform seamlessly. The new B2B channel has been operating successfully for over three years with support from Vaimo.
A new feature allows Pronovias staff to define roles and user permissions directly from the admin panel, resulting in more autonomy in managing their system.
Vaimo is working on improving analytics to track all user journeys and campaigns. This involves upgrades to the data layer and integration with Google Analytics. Additionally, Vaimo is working on enhancing price calculations to improve overall website performance.