In June, our client Lantmännen Maskin launched its new eCommerce site with over 1 million SKUs, selling spare parts and accessories for agricultural, forestry and construction machinery.
A Fresh Ecommerce Approach
We developed a robust, scalable solution on the eCommerce platform Magento, where focus has been on the user experience. By leveraging Magento's B2B functionality, the website has revolutionised the user experience by giving customers the autonomy and flexibility to manage orders and accounts on their own terms.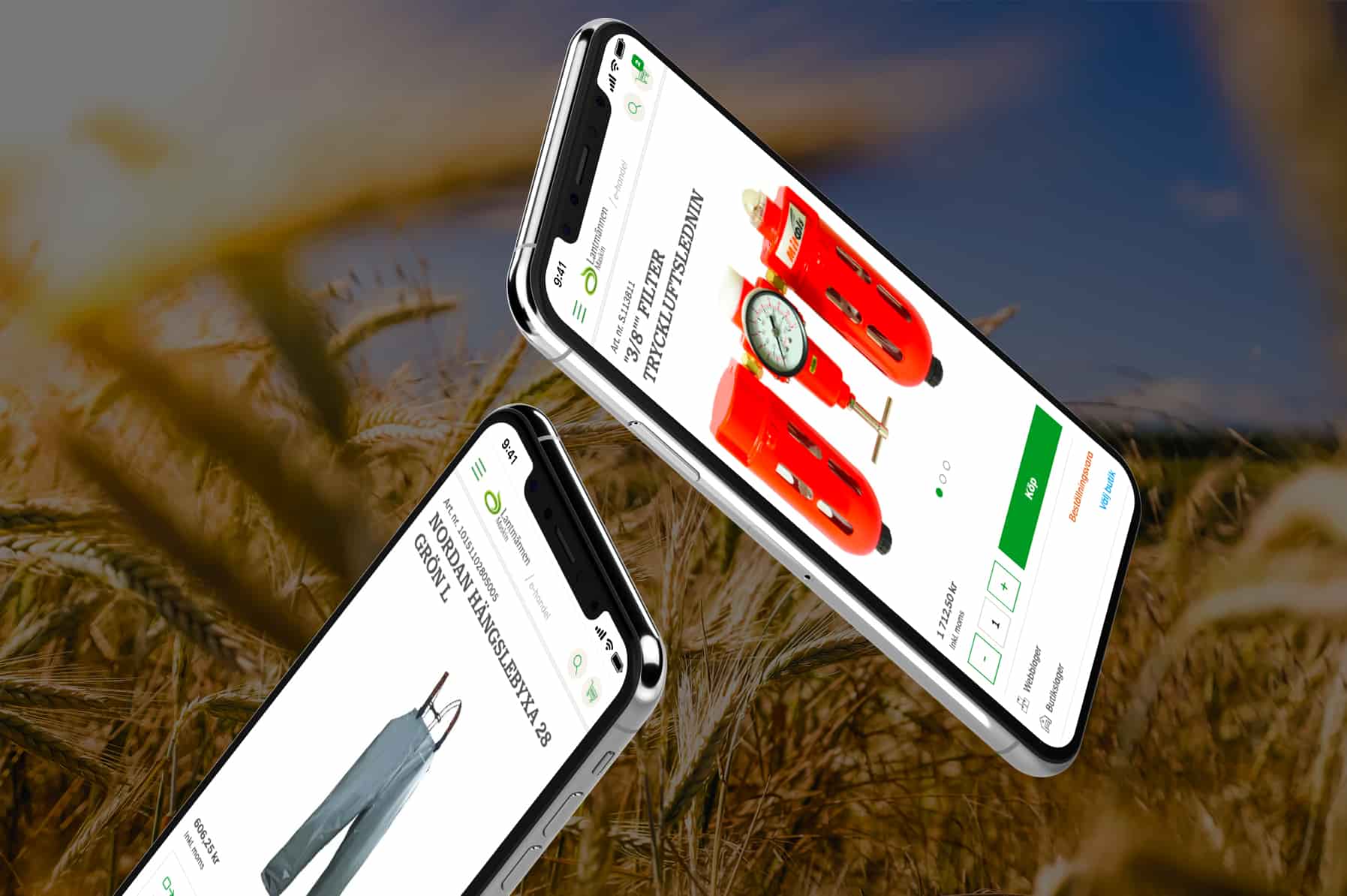 Customer Experience Redefined
Lantmännen Maskin now has the most modern solution in the industry, which contributes to the digitalisation of an otherwise traditional industry. The project has largely focused on adapting eCommerce to mobile devices given the high proportion of mobile traffic. Lantmännen Maskin's customers can now order and search for products wherever and whenever they want.
"Vaimo has worked so well with our team and has been extremely responsive to our needs. Together, we've developed a great working partnership in finding the right technical solutions to drive the success of this eCommerce project."
Emilia Nilsson
Solution Lead
Lantmännen Maskin
With over one million products, Lantmännen has a product range that no one else in the industry offers. This product range has made it extremely important to have a searchable product catalogue for customers to find the right product for their machines and tools. Together with the Klevu search tool, on-site search has been improved so that customers can find information about machines, tools and for selling products.
By investing in a modern and user-friendly eCommerce site, Lantmännen Maskin continues to be at the forefront of the industry. The new eCommerce launch is also important for the company's work and communication with its customers during the COVID-19 Pandemic.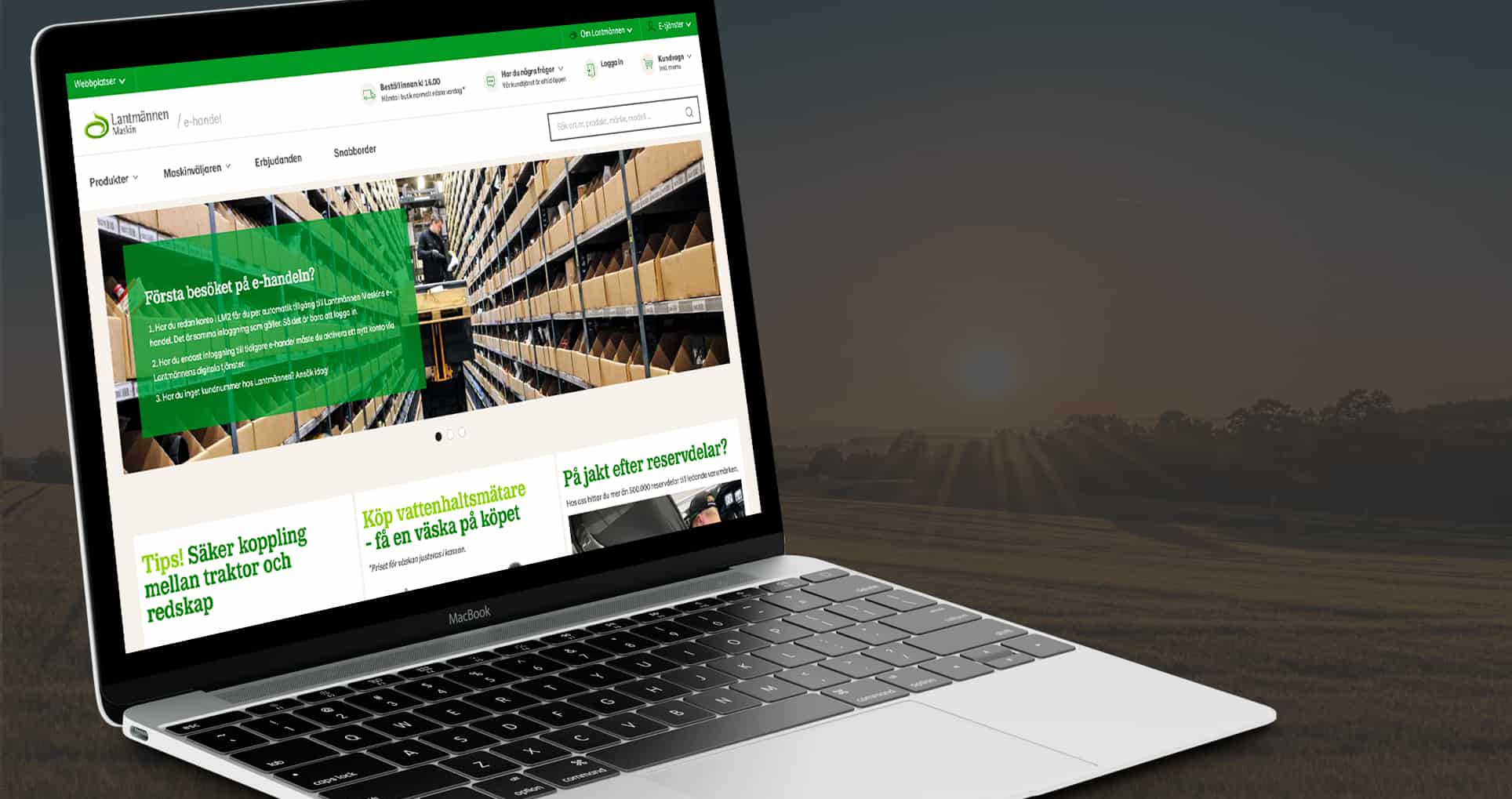 In addition to Klevu search, Vaimo has integrated an ERP, PIM, Click & Collect, BankID and credit limit to protect invoice options, customised order history, customised rules and permits for delivery, and PDF as a catalogue for spare parts.
We're continuing to work and collaborate with Lantmännen to improve the company's digital presence and the continued development of its future eCommerce project.
"The fact that Lantmännen chooses Vaimo and Magento for their strategic investments in eCommerce underlines the trust we see from companies around the world in our solutions on a world-leading platform. We are very pleased with the collaboration and look forward to continuing to support Lantmännen's investments in new, digital solutions. "
Robin Carlsson
Country Manager
Vaimo Sweden
View the full case study here to learn how Lantmännen transformed its B2B and B2C eCommerce customer experience!