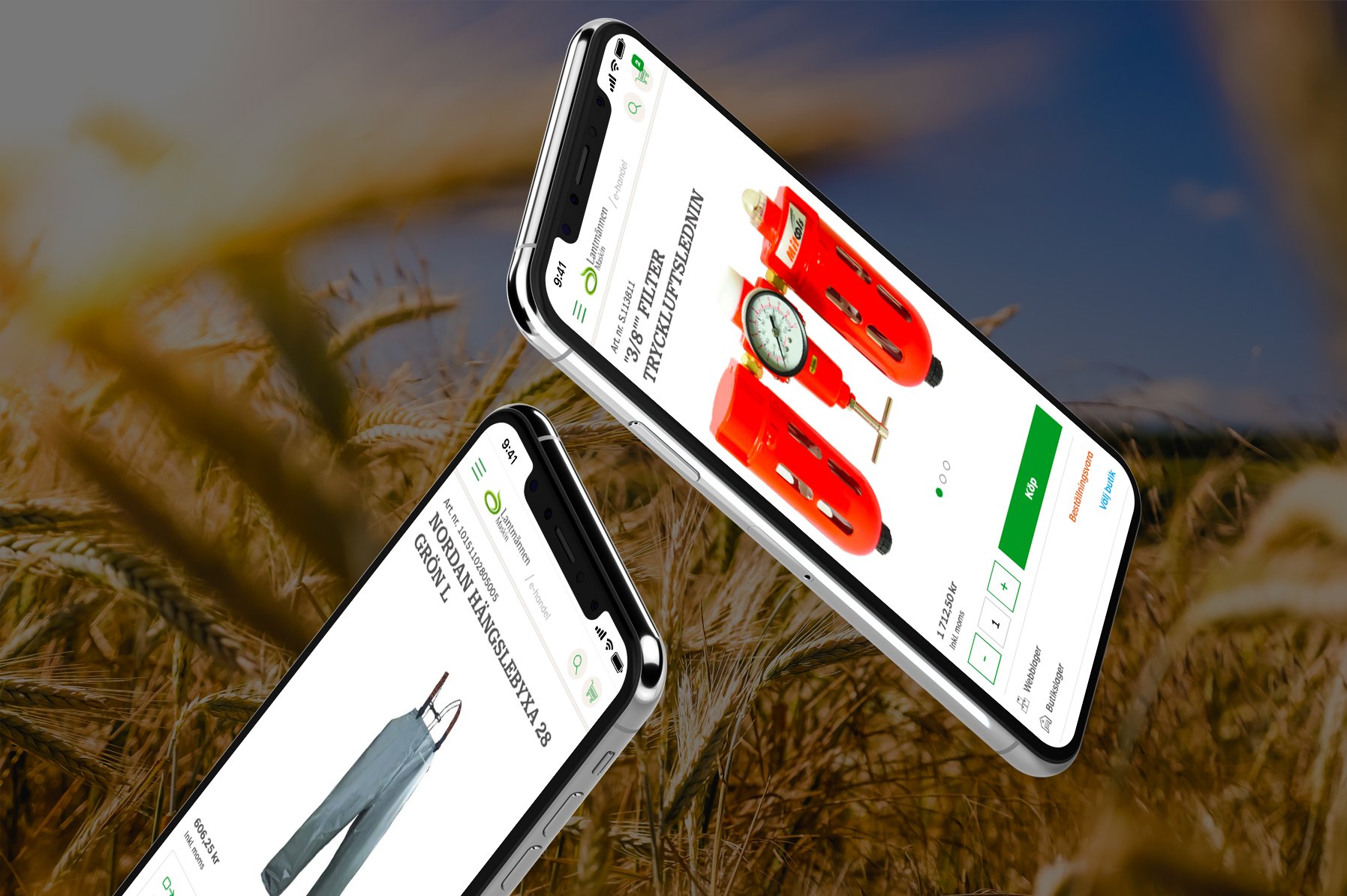 Lantmännen
Lantmännen Maskin is Northern Europe's leader in agriculture, machinery and bioenergy. It imports and sells agricultural machinery, implements, spare parts and services in Sweden, both under its own control and through cooperation with a distribution network of retailers.
Live site
A Fresh Ecommerce Approach
When Lantmännen Maskin first approached Vaimo, the business was operating on a 10-year-old eCommerce solution. The site had limited functionality which was holding the business back in serving its customers and reaching its strategic goals. From an internal perspective, the site's upkeep was timeconsuming and had limited flexibility. Lantmännen Maskin needed a scalable, mobile-friendly eCommerce solution with B2B-specific functionality that could handle the demands of over one million SKUs and 4000 product categories. The most urgent requirement was to introduce an easily searchable product catalogue so that customers could view product information and order spare parts. Lantmännen Maskin's longer-term goals for the new solution were to increase conversions and be at the forefront of digitalisation in the agriculture business.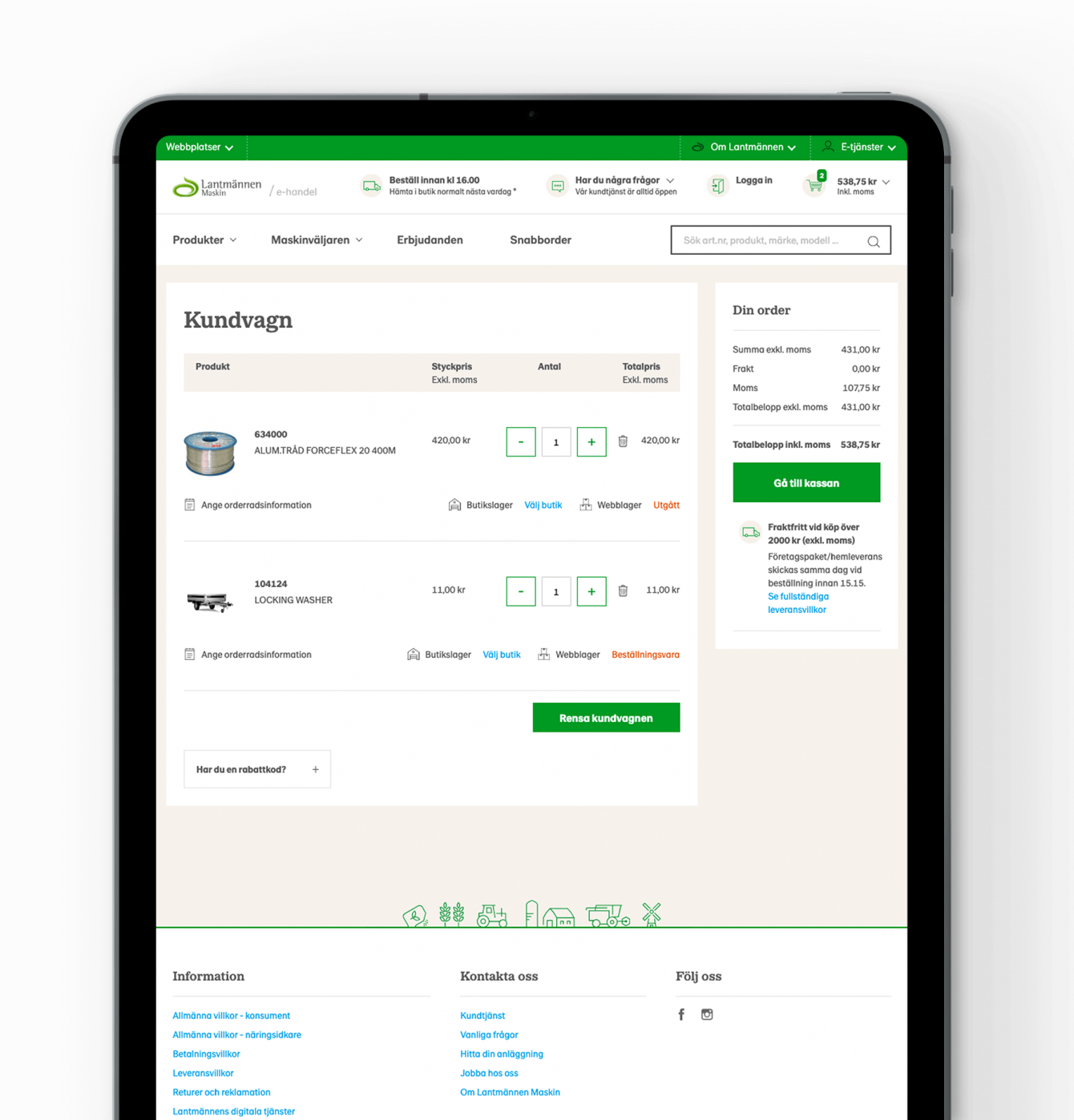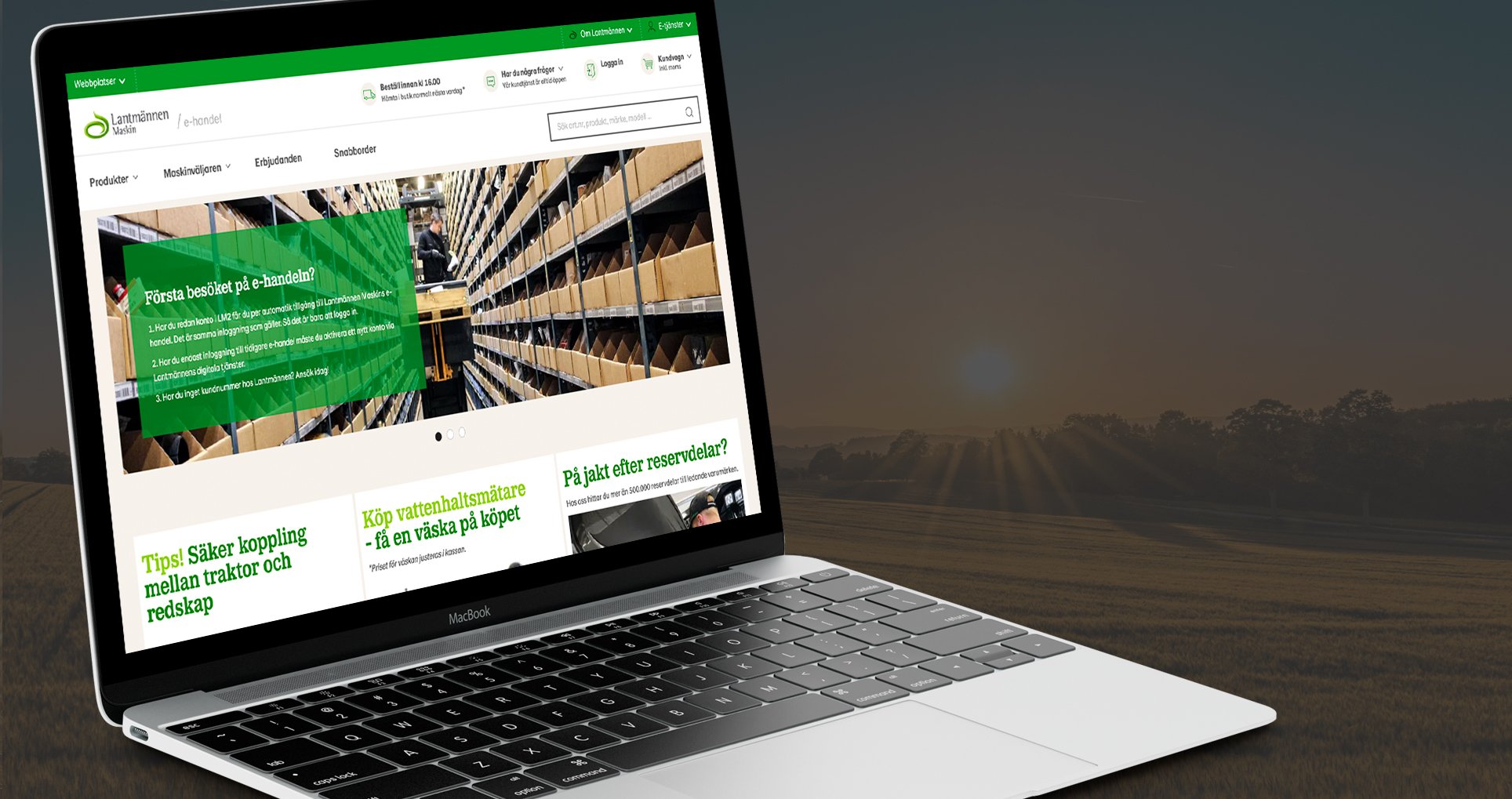 B2B Transformation
In line with Lantmännen Maskin's requirements, Vaimo developed a robust, scalable solution with a keen focus on user experience. By leveraging Magento Commerce B2B functionality, the site has enhanced the user experience by providing customers with the autonomy and flexibility to manage orders and accounts on their own terms. Elsewhere, a suite of eCommerce features was deployed to give customers the personalised and seamless purchasing experience they expect. Easy product discovery through its catalogue was a key aim for Lantmännen Maskin and was achieved through the introduction of Klevu's AI-based search tool. Customers can now search both products and technical documentation across the full site. Plus, Klevu's algorithm helps customers to match parts with machinery and offers alternative parts recommendations. Vaimo's customer experience analysis also found a high proportion of mobile traffic on the site. By developing a mobile-focused solution and focusing on mobile usability, Lantmännen Maskin can now better convert these visitors into lifelong customers.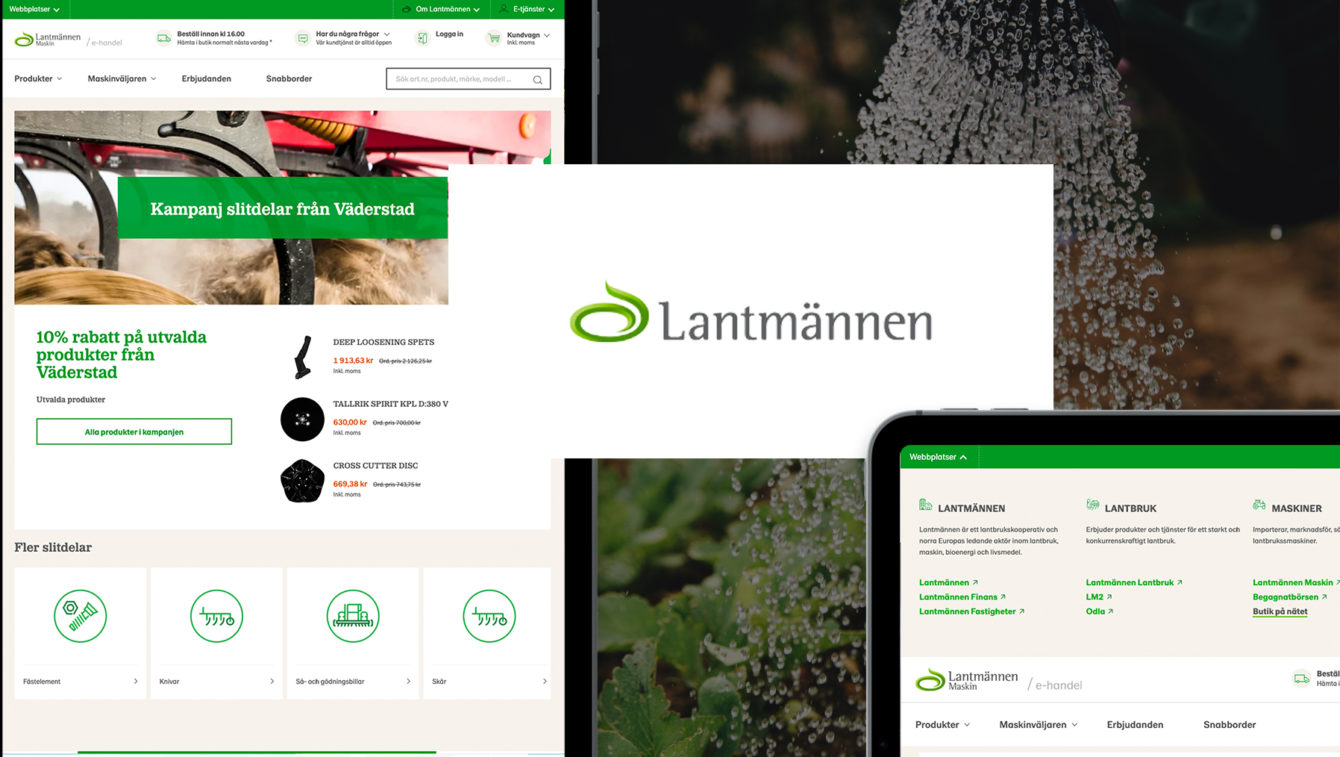 "Vaimo has worked so well with our team and has been extremely responsive to our needs. Together, we've developed a great working partnership in finding the right technical solutions to drive the success of this eCommerce project."
Emilia Nilsson
Solution Lead Key features implemented
M3 ERP integration
C4 PIM integration
Company switcher (one user, many companies)
Live prices
Live local store stock
Click and collect
Custom shipping permissions/rules
BankID & credit limit protected invoice
Custom order history
M3 Campaign integration
PDF spare part catalogues
Ready to make your mark in eCommerce?
Vaimo builds digital experiences to help your business drive online sales and growth. Get the competitive edge today by partnering with our team of knowledgable commerce experts whose number one aim is to help your business succeed.
Get in touch