Vaimo's annual Kick-Off is a deep-rooted company tradition that has grown organically along with Vaimo and our culture over the last 7 years. Vaimo held the very first Kick-Off in 2010 to mark the beginning of a new working season and to bring, back then, about 10 employees together to enjoy each other's company while learning and networking. Every year since then, Vaimo has hosted the Kick-Off in Sweden, the home country of Vaimo's headquarters. But this year, we decided to choose another location as the largest concentration of Vaimoers is no longer in Sweden alone. Vaimo has grown to 283 people in 14 offices in 11 countries: UK, Sweden, Finland, Norway, Denmark, Estonia, Latvia, Ukraine, Japan, South Africa, and the United Arab Emirates. A record number of 210 Vaimoers came together in Darfo Boario Terme, Brescia, Italy, a picturesque small spa town distinguished by healing waters, and framed by breath-taking mountains and serene Lake Lago Moro.
Apart from the tireless and brave organisers of the event, most Vaimoers started streaming in on Thursday, October 6th. The early birds were whisked away on a challenging hike up to Lake Lago Moro, a small, crystal-clear lake nestled high up in the mountains (not that high, but the hike sure felt steep!). A few brave Vaimoers even stayed behind to take a dip in the cool lake waters! The real action began bright and early the following morning, on October 7th. An early photoshoot in the historic Thermal Park ensured that all present Vaimoers were captured on film (the drone ensured that no face was left hidden). This was followed by an opening presentation in the Igea Hall in the Thermal Park hosted by enthusiastic Service Manager Asbjørn Fredsgaardfrom Vaimo Denmark. Vaimo COO, Brendan Peo, took the stage next to highlight all that Vaimo has achieved since the 2015 Kick-Off, from awards to ground-breaking eCommerce solutions delivered for world-renowned clients.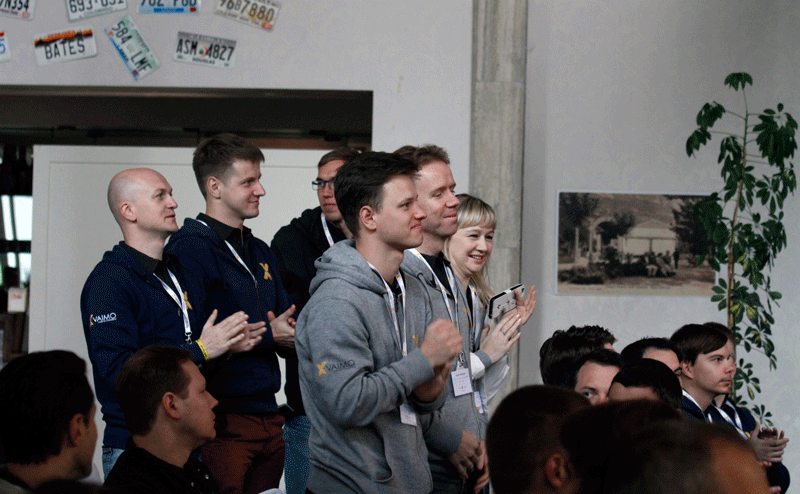 TEAMWORK
We work together as one team, both in smaller teams, and as one whole Vaimo team. We respect and care for each other, and treat others with dignity and kindness. We create teamwork with thoughtful communication within and between teams. When one of us wins, we all win and we celebrate together and share our learnings. When we face challenges, we collaborate and support each other to overcome obstacles together. We develop one another by offering constructive feedback.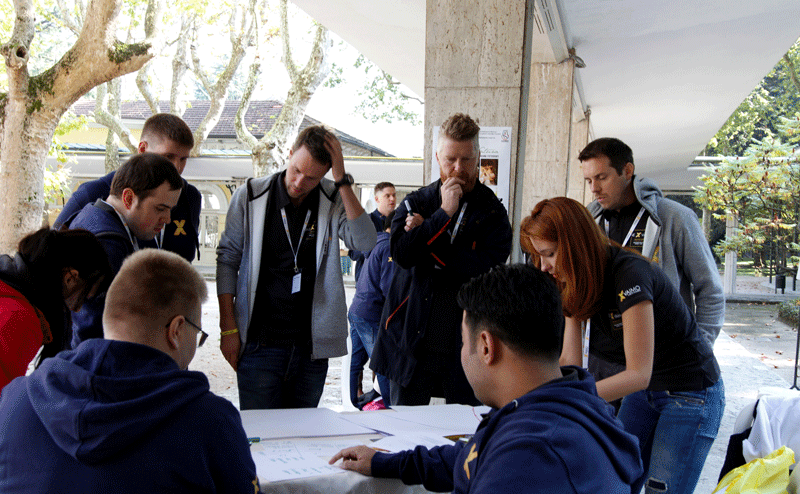 FUN
We always make sure to have fun together at work, outside of work, and while we work. Our attitude is social, positive, and playful, and we appreciate challenges and love winning. We're proud and passionate, and we are the happiest when our clients are happy.
EXCELLENCE
We strive to be leaders and to always remain in a constant state of improving ourselves. We aim to be innovative, efficient, and competitive. We take immense pride in delivering high quality solutions and services that our clients can trust.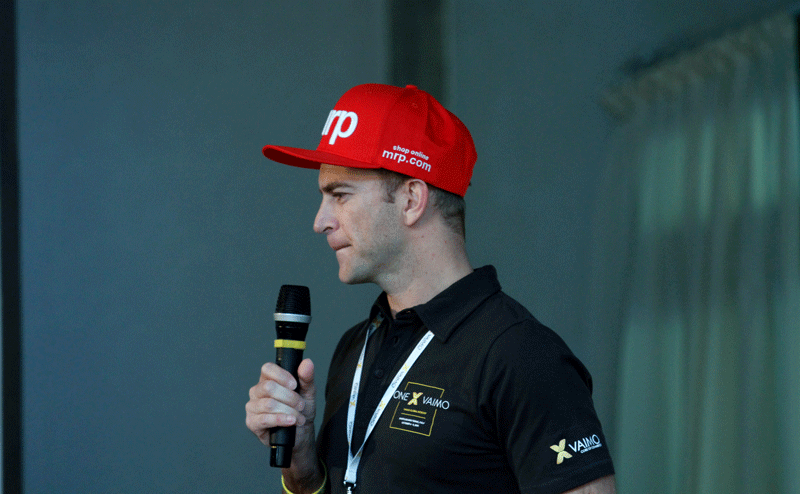 OPEN
We endeavour to be open-minded, honest, and transparent with each other and with our clients. Knowledge-sharing is a key success factor for us, and we play fair, within our company and with our competitors.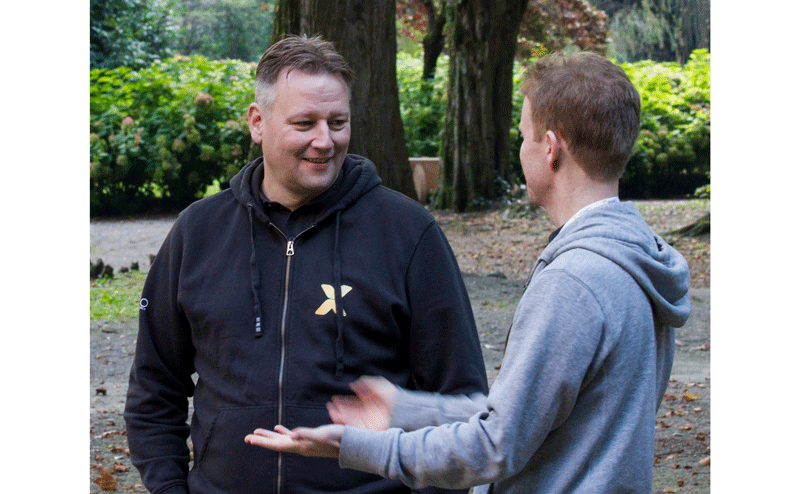 We then welcomed our guest speaker, Michael Daun, who is the CEO and Founder of the company culture shaping app, Wellevue. Wellevue aims to use social technology to help companies become better workplaces by shaping company culture and actively engaging the employees. The personalised app features fun ways to turn values and desired behaviours into action. A few days before the Kick-Off, the Wellevue app was introduced to Vaimoers and soon enough, everyone got in on the pre-Kick-Off challenges, like "Post a photo of what you look forward to most in Italy!" We can let you in on a secret: we have many Vaimoers that dreamed of great pasta.
After a filling lunch on Friday (we were in Italy, after all) we were divided up into small teams and were assigned 4 missions to complete. The first, "Salt and Pepper" involved Vaimoers finding their pair in the group, after having a label taped to their back. After finding your other half, you needed to find at least 5 things in common with them (a sneaky tactic to get introverted Northern people to speak to one another!). The second mission required us to build the tallest house of cards possible using only scissors. The third mission involved building a safe landing portal for a raw chicken egg, and the final mission entailed making a newspaper article for Vaimo for the years 2017, 2021, and 2026.
After the team events ended, many Vaimoers took the opportunity to visit the Thermal Spa and experienced the different types of saunas and pools. Later, our evening dinner at the Igea Hall in the Thermal Park began with a "red carpet photoshoot." The teams sat together, and we were supplied with an "old fashioned, single-use camera" to be used to capture moments that exemplified our core values. This assignment found many teams taking turns using their bodies to spell out words, or more creative things.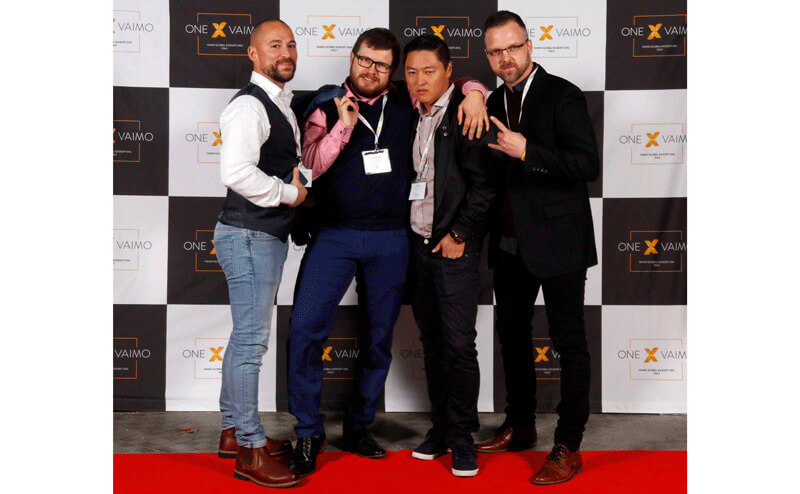 At the crack of dawn the next day, we piled into buses that took us to Monte Isola Island on Lake Iseo which featured a timed treasure hunt for the excited Vaimo teams. The team spirit was bubbling high as the squads took their start positions at various points on the island, and began a inspiring day of completing various challenging tasks while climbing the 275 meters to the single-nave church of San Michele in Peschiera Maraglio, which was the finish line. After all of the teams reached the top, we sojourned to a private farm, where we were met with amazing local food (like homemade fresh mozzarella made right in front of our eyes, delicious pies, ripe tomatoes and sun-kissed grapes) and views that just about knocked us out. After filling our bellies, we completed our final task, to spell out the phrase: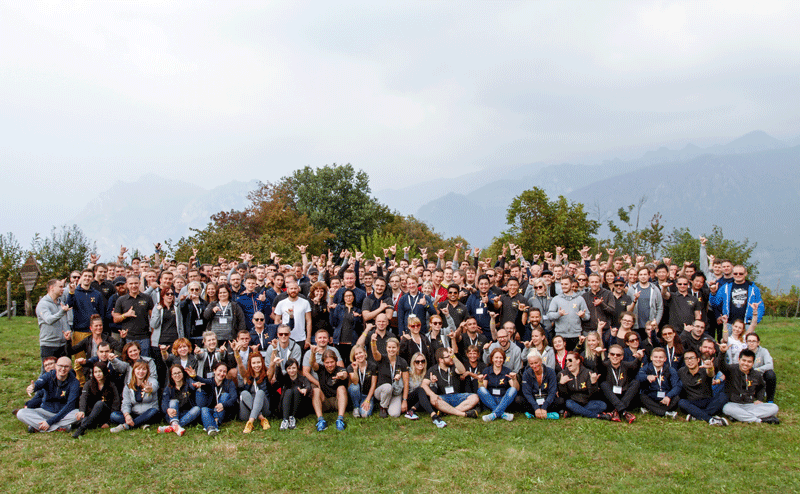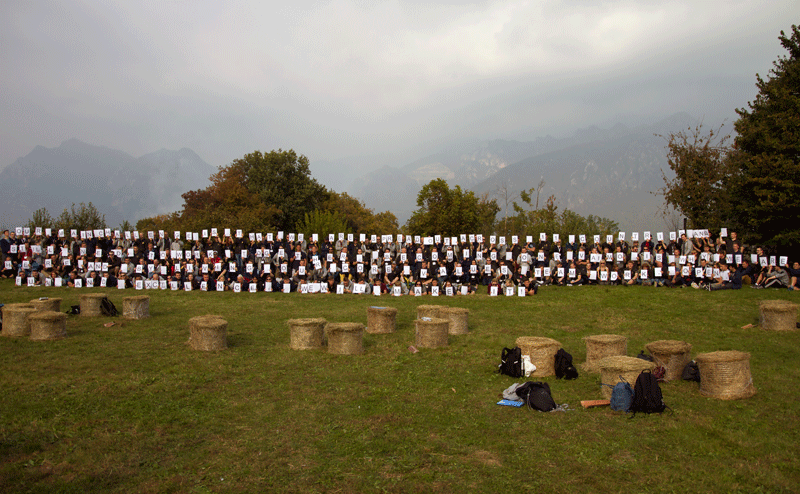 Our main challenge is that we are spread out across 11 countries and still need to work together. Becoming One Vaimo is why we are here and by living our core values Teamwork, Open, Fun and Excellence, we will make it!
After we made our way down the mountain, we went back to town and had our final dinner together, during which time the Wellevue app winner was announced, as well as the winning team from the afternoon teamwork event.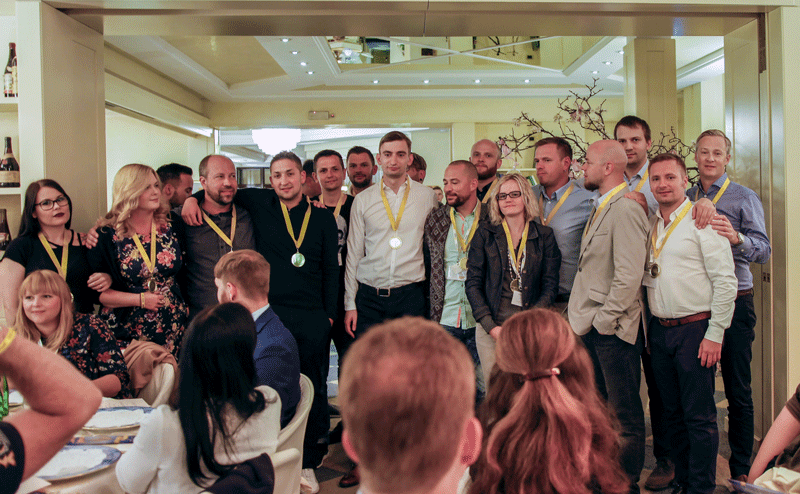 On Sunday, the tired but happy Vaimoers started their journeys home, with some being longer than others. This year, our Kick-Off epitomised the heart and soul of Vaimo; all of us came together, from very diverse backgrounds and cultures from around the world, but we became one team, and One Vaimo. Just as every Vaimo office feels like "coming home" to us, so does getting together with our One Vaimo team.
Check out the rest of our photos in our Facebook album.