commercetools
Engage your customers across all digital touch-points and put your customer experience first with API-driven Headless Commerce platform
Contact Vaimo to learn more
commercetools platform
commercetools is a highly scalable API-first, cloud-native, a headless commerce platform that allows you to build customer experiences to fit your B2B and B2C business needs.
Trusted by more than 100 Enterprise clients worldwide, including Bang & Olufsen, UPM, Daniel Wellington, Clas Ohlson, Lego, Riedel, Burberry, Audi, Geberit, etc.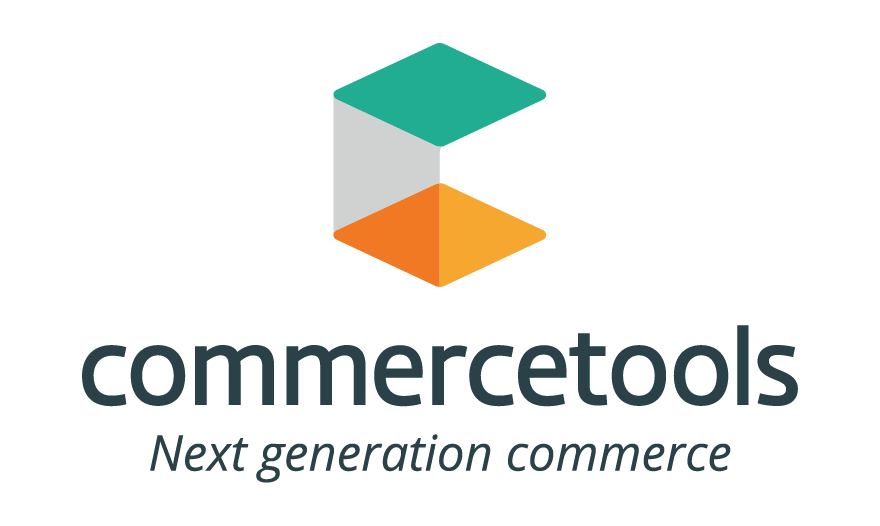 commercetools core pillars
commercetools core pillars are Microservices, API-first, Cloud-native and Headless. These four strategies support a modern  enterprise architecture, allowing you to build highly customised, functional, scalable and modern experiences. A modern digital experience calls for flexibility: you may want to use all four pillars or only utilise APIs and not microservices, but still benefit from the commercetools platform. With commercetools, you can build your digital experience with the pillars you need the most.
Microservices 
In commercetools' Microservices solution, you will find more than 300 commerce APIs, which you can utilize individually to create or supplement your infrastructure and run them at scale. As these ready-made commerce building blocks can be developed, deployed, and managed independently, it results in faster updates and quicker access to new features. These microservices are key to modern commerce architecture, giving them the traits of modularity, scalability, and flexibility they're known for, over monolithic systems.
API-first
In the past, many companies used to consider building an API for their website, mobile apps, web apps as a side project for third-party developers or for the purpose of integration. Very often the API and the app were considered two separate channels. In the modern world, APIs guarantee a fast and safe exchange of information, so businesses can rely on them to connect different applications.
In digital commerce, APIs allow you to develop functionalities independent of the frontend devices that your customers are using and therefore stay prepared for the future.
commercetools has the most advanced commerce API at its core. It allows you for unrivaled levels of flexibility and lets you develop new functionalities and connect to all frontend solutions and third party-applications. You gain the flexibility to create new experiences for all digital touchpoints your customer has with you.
Cloud-native
Many businesses have moved their web operations into the cloud thanks to platform providers like AWS (Amazon Web Services), GCP (Google Cloud Platform), and Microsoft Azure. A cloud-native application is built and operated within the cloud environment, with the ability to take advantage of containers, microservices, serverless/function-as-a-service (FaaS) and infrastructure expressed in code.
commercetools offers cloud-native tools for subscriptions and extensions.
Cloud-native applications allow for faster development and better scalability by taking advantage of microservices, being API-centric, and decoupled from server hardware and operational dependencies. Since updates to commercetools are deployed seamlessly in the background, there is no need for you to keep up with new versions and deal with disruptive updates.
Headless Commerce
commercetools headless commerce platform separates frontend from the backend solutions. It enables you to create and deploy seamless shopping experiences across all digital touchpoints (smartphones, web, point of sale systems, voice, IoT devices, AR/VR, car displays) and allows you to update either the content-presentation layer (frontend) or business-functional (commerce) layer without touching the other. This provides flexibility and speed so you can react swiftly to market changes within hours rather than weeks.
commercetools Features
Merchant Center
Manage product data and product types, discounts, orders, categories, and customer data for all retail channels with just a few clicks. Additional functions, such as configurable forms and batch processing, help you quickly and easily complete your daily tasks.
Product Information Management
The integrated Product Information Management (PIM) system enables you to access all of your product data — while its versatile interface helps you handle even the most complex catalogs with just a few clicks. You can find, view and work with products very quickly and efficiently thanks to commercetools' enhanced product lists and product search features.
Carts & Orders
With commercetools you enable commerce functionalities everywhere — no matter if you need to run a webstore, a mobile application, a point-of-sale or would like to connect post-web touchp-oints such as voice devices, chatbots, AR/VR applications or social media channels. commercetools' cart and order features cover anything from flexible pricing, multi-currency, and shipping options as well as multiple discount variations.
Payment & Shipping
commercetools supports various international payment methods and also offers custom integrations. The platform lets you add new shipping countries and delivery methods on the fly, supporting international business models and cross-border retail.
Machine Learning and AI
commercetools' machine learning and AI initiatives fall into three dimensions:

- Automation (to automate daily tasks like category assortment, product change management, and more)
- Data Quality (duplicate detection, data enrichment to detect when important data is systematically missing and generates
recommendations for how to fill this gap.)
- Customer Experience (provide users image search functionality, which allows efficient finding of products just based on
images)

Reach out to our experts at Vaimo and let's discuss how commercetools platform can take your business to the next level.
Contact Vaimo