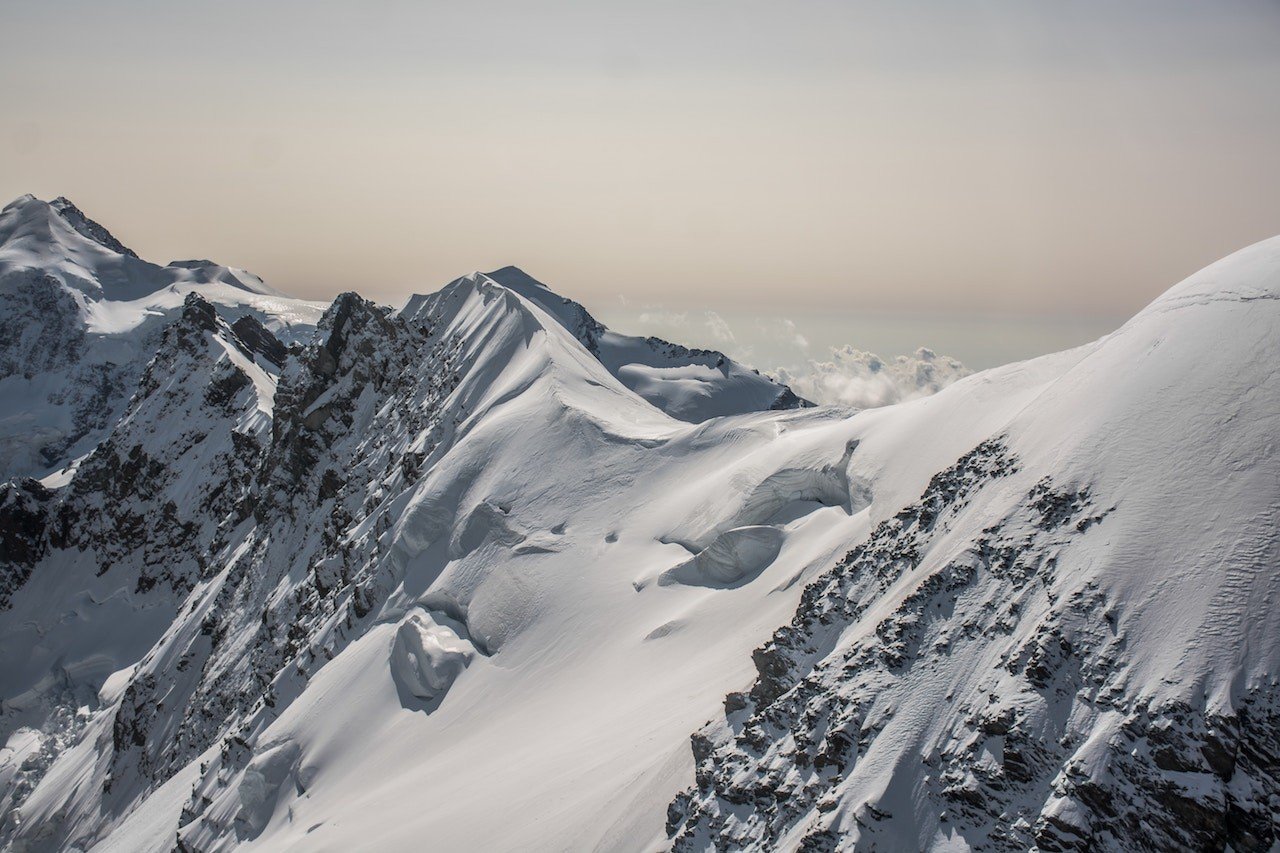 Contentful
Discover the simplest, quickest way to manage content across all channels
Deliver brilliant digital experiences with Contentful and Vaimo
Contentful isn't just any CMS platform; it's a headless CMS. A traditional CMS couples the content creation and storage with the presentation layer (the frontend of a website or app). Contentful decouples these two aspects and lets you manage content independently from how it's presented to users. This separation of content from presentation is often referred to as a "headless" or "API-first" approach.
In a headless CMS like Contentful, content is stored in a structured manner, and it's accessed and delivered to various platforms via APIs (Application Programming Interfaces). This allows you to build custom front-end experiences using various programming languages and frameworks, while still using the content stored in Contentful.
Discover how Contentful and Vaimo can help you take control of your content and deliver it when and where it matters the most.
What is contentful?
Contentful is a content management system (CMS) that lets you manage and deliver digital content across various platforms, including websites, mobile apps, and other digital experiences.
Contentful offers a flexible and user-friendly interface for creating, organizing, and publishing content, making it easier for teams to collaborate on content creation and delivery.
The key features of Contentful
Contentful's interface is tailored for maximal productivity. Its user-friendly and completely customizable UX is built for creating all sorts of content, including rich text, dates, location, JSON snippets, collections, entry references, and much more.
Contentful grants you regional autonomy with the capability of publishing in numerous languages, and at multiple embargoed times or time zones. Scheduled publishing and granular locale settings ensure that you always launch on time.
Grow your digital business with confidence and peace of mind, as you easily manage the roles and permissions of users to ensure your content stays safe. The user management API allows you to integrate the governance of your Contentful users and applications with the rest of your tech stack.
Contentful allows you to simply structure content for any channel, with the ability to craft tailored content types, select individual fields, and organize entries within flexible hierarchies.
Contentful's stateless API with compact JSON payloads grants you complete programmatic control over your content management system, including assets, translations, and other versions.
Easily manage your structured content with completely decoupled write and read APIs. Contentful ensures a fault-tolerant content platform that grows with your business needs and new apps.
Advanced caching methods integrate with external CDNs (content delivery networks) to dispatch API payloads in the sub-100 ms range. Additionally, support for AVIF image formats decreases page load times to boost customer retention.
Contentful provides SDKs (software development kits) for the most used languages and open source components for apps, design systems, and web editor interfaces.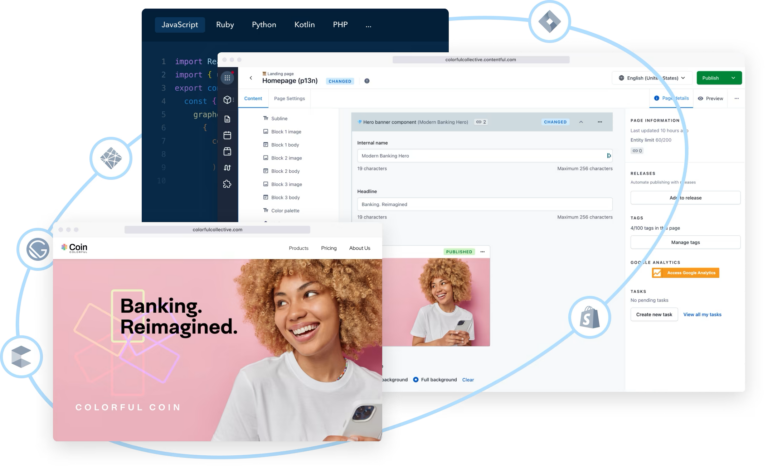 The key benefits of Contentful
Contentful FAQs
Contentful is a flexible and API-driven content management system (CMS) that separates content creation from presentation, allowing you to deliver content across various platforms.
A headless CMS, like Contentful, decouples content creation from how it's displayed, providing an API to deliver content to different front-end applications or websites.
Contentful lets you create, manage, and organize content through a web interface, then delivers that content via APIs to different digital platforms.
Content types are customizable templates that define the structure of your content, specifying fields and their data types.
API-first architecture, in Contentful, enables developers to create custom front-end experiences using their preferred tools while accessing and delivering content via APIs.
Yes, Contentful supports multilingual content, making it easy to manage and deliver content in different languages.
Yes, Contentful can be integrated with ecommerce platforms and used to manage product information, blog content, and other digital assets.
Contentful offers collaboration features like versioning, roles, and permissions, allowing multiple team members to work together on content creation.
Yes, Contentful supports integrations with various third-party tools, including analytics, marketing automation, and more.
Yes, Contentful is a cloud-based service, meaning you don't need to manage servers or infrastructure.
Yes, Contentful is designed to handle large volumes of content and traffic, making it suitable for projects of varying sizes.
Yes, Contentful provides security features such as role-based access control, SSL encryption, and compliance with industry standards.
Contentful's headless architecture separates content from presentation, giving developers more freedom to create unique front-end experiences.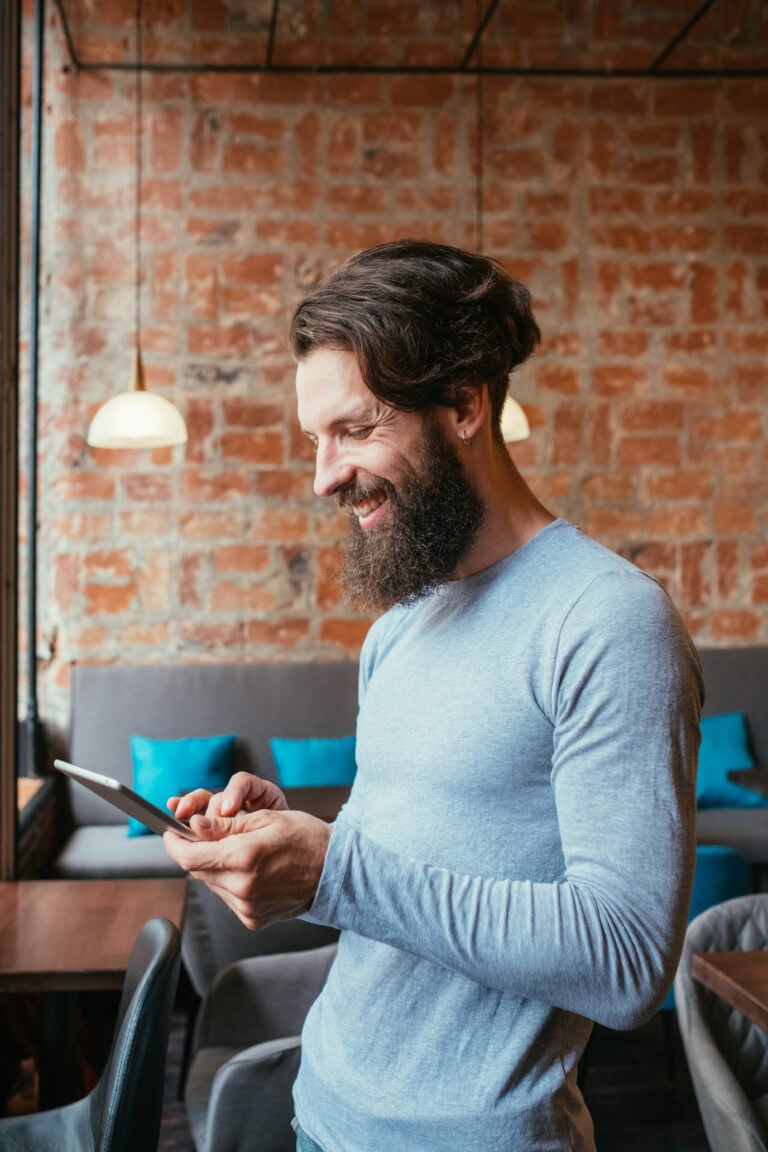 Vaimo has demonstrated their knowledge by successfully delivering multiple enterprise projects across countries, adding value to our mutual customers. We are proud that they have reached Gold status in less than one year and look forward to our continued collaboration to deliver exceptional digital experiences for our customers."

Kristin Brown, Head of Partnerships EMEA/ASIA, Contentful
Vaimo and Contentful
Vaimo is a Contentful Gold Partner, the highest partner tier that Contentful offers. Vaimo achieved Gold Partner status after only a year of working together with Contentful.
Vaimo's clients enjoy Contentful's fast content update capabilities, delivering consistent experiences across various channels, and growing conversion rates. Positioned at the heart of the contemporary technological framework, Contentful stands as the preferred content platform for numerous brands and retailers in the present day.
Contentful is trusted by clients worldwide, including Bang & Olufsen, Mailchimp, ALDO, Atlassian, Shiseido, Murad, SAS, Equinox, Costa Coffee, Paulig, and more.
Ready to take charge of your content?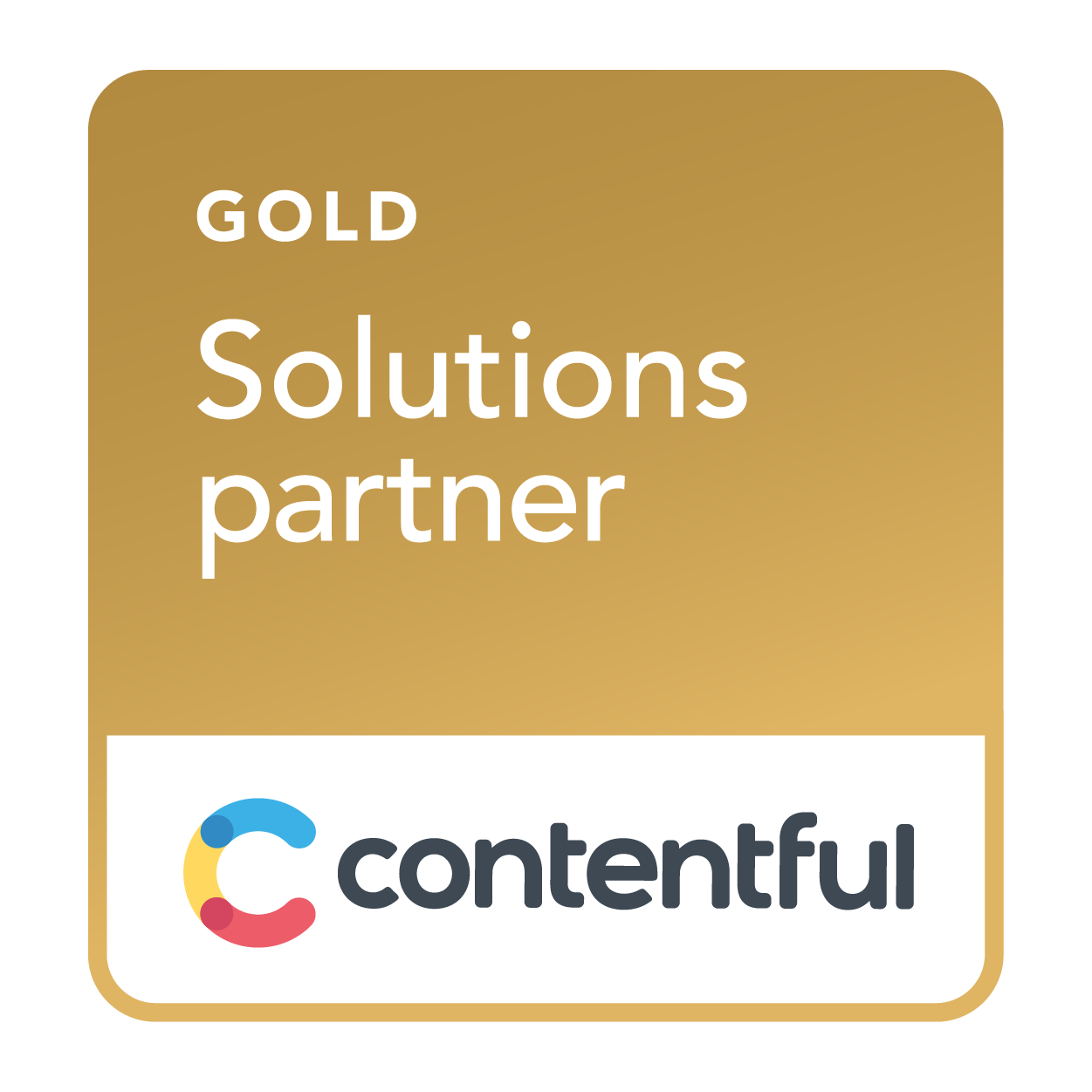 Reach out to our experts at Vaimo
Let's discuss how Contentful CMS can take your business to the next level.