In this article, we are covering what B2B commerce is and how to take it online if you are new to digital B2B ecommerce. Read on to get actionable advice on how to create a successful B2B online store.
Before we dive into this topic, here's a high level overview of top tips for B2B merchants.
How to get started with your B2B online store:
Establish a vision for your B2B eCommerce site
Develop a business case for your B2B eCommerce site
Think through your B2B purchasing, payment, and inventory processes
Choose a scalable and mobile friendly B2B eCommerce platform
Evaluate your 'new potential competitors' when moving your B2B operations online
Dive into technology and choose the right B2B eCommerce platform
Create an internal steering committee
Choose the right B2B eCommerce solution partner to help you move online!

What is B2B commerce? 
Business to Business Commerce can be defined as the sale of goods or services between businesses. If you're a B2B retailer, distributor or manufacturer, and you're looking to grow your business, B2B eCommerce is likely either already part of your current business model, or soon will be.
B2B MERCHANTS: HOW TO PREP FOR MOVING ONLINE
B2B customers expect a B2C shopping experience from Business to Business companies. As a result, B2B sellers have no other option but to optimise their business operations and upgrade their digital presence if they want to retain their customers and increase revenue. Launching an online business requires investing in the right set of technologies to handle both the front-end buyer/customer experience and the back-end processes that facilitate order and inventory management, billing and customer support.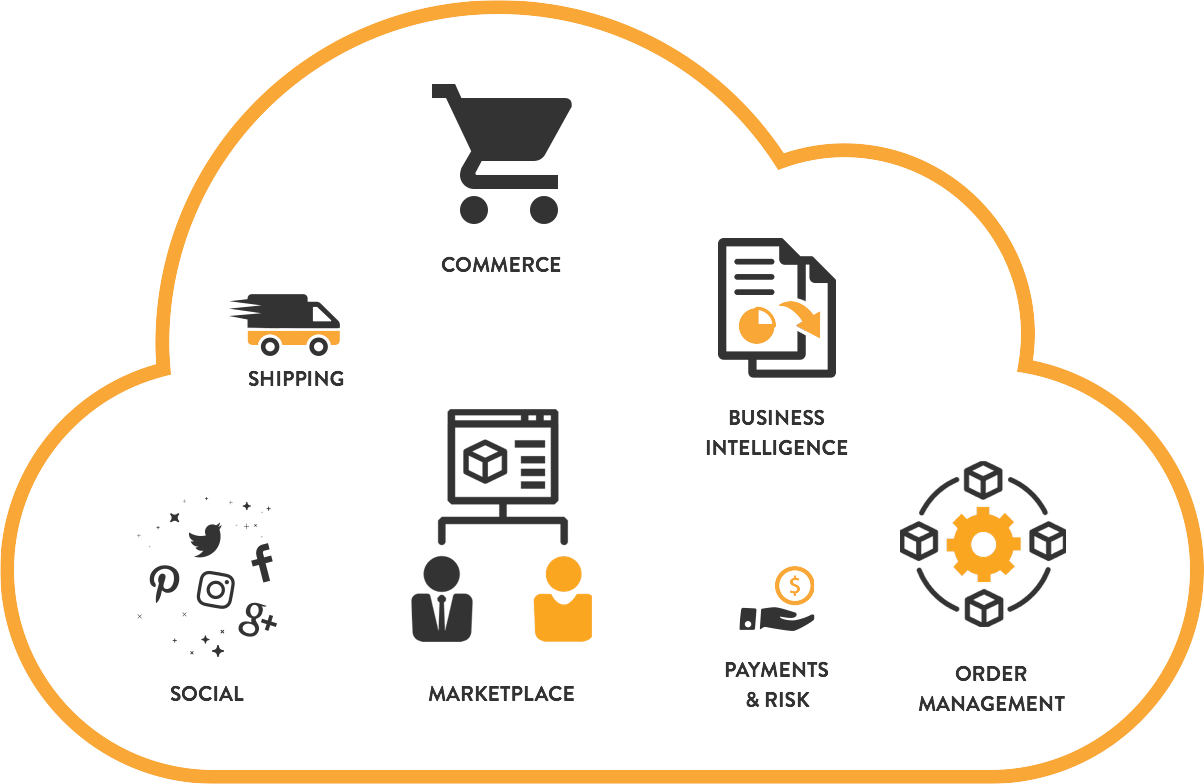 Besides the technology aspect to consider, there is also the operational side of the business that needs to be addressed as business shifts to a digital-first selling strategy. Many B2B companies still force buyers to interact with sales representatives to learn about product prices or complete the purchase process, even though B2B customers would prefer a self-service option. As per Forrester, nearly 75% of buyers prefer to buy from an eCommerce site rather than from a sales representative and 93% prefer to buy online when they have already decided on what to buy.
Our Head of Strategy and Consulting, Henrik Feld-Jakobsen, shares his steps and pointers for creating a successful online B2B business.
ESTABLISH YOUR VISION FOR YOUR B2B ECOMMERCE SITE
Ensure that you have a clear goal of the direction you want to take your business and what you want to achieve.
DEVELOP A BUSINESS CASE
Think about how can you increase operational efficiency and reduce costs:
Pinpoint current manual, labour-intensive processes that could be automated

Define the parts of the sales process that could be turned into self-service for your customers

Identify the amount of staff actually needed for back-office support and reduce accordingly

Map your expectations of internal

resources

Define

dependencies

, such as management support, mandates in certain areas, support, etc.
IT'S ALL ABOUT A GREAT CUSTOMER EXPERIENCE
Meet the unique needs of each of your customers:
Streamline purchasing, payment, and inventory processes

Provide unique product assortment, pricing, and business flows that match approval rules/product preferences per user group

Improve your responsiveness with the ability to do business 24/7
MAKE MOBILE A PRIORITY
Like most shoppers, B2B customers spend a large chunk of their day on their mobile device and expect that all of their shopping, including B2B, be accessible via that device. Reduce risks and costs of entering new markets by creating a scalable process and platform for replication from the get-go.
According to research by Boston Consulting Group, 50% of B2B search queries today are made on smartphones.
PREP YOUR BUSINESS FOR A WIDER COMPETITIVE FIELD
Entering the online commerce world will open your business up to a wide variety of competitors. Beyond direct competition, your online experience will not only be compared with the competitor across the street or in the same country, it will also be compared with every other online shopping experience your customer has ever had. As such, you need to evaluate potential strategic partners' capabilities not just as a client, but as a consumer.
TACKLE TECHNICAL OBSTACLES
Evaluate the Business to Business Commerce Platforms on the market based on your goals with the eCommerce project not only today but also in the next 5 years.
To get the true value from your eCommerce platform, it should be integrated in a manner which supports the way your company transacts business and the systems it uses to operate. Ecommerce can create problems rather than solve them if the entire order-to-cash and delivery processes aren't streamlined from front to back. Choose a system that can be tightly integrated with your sales, distribution and accounting systems.
Try and eliminate the technological challenges by moving through the following steps with your solution provider:
Discover

Analyse

Architecture and Design

Development

Quality testing

Deployment

Documentation and transition
CREATE A STEERING COMMITTEE
A steering committee is composed of organisational stakeholders from different parts of the business (finance, IT, marketing, sales, operations) who take full ownership of the project. Educate your executives around the new B2B buyer – who they are, how they order, and where they spend their time.
Change is hard to implement in a large organisation. In order to establish permanent change, get people in your team – the leaders and executives that serve as champions for the project – who can help to manage change, communicate change, and raise excitement and confidence around the change across all levels of the organisation.
We asked our clients what the most crucial thing to do is before considering going online with a B2B business. This is what Lecot replied:
"Smart digitals are productive employees and engaged customers that use technology in a smart way. In doing so, they contribute to the success of our B2B company."

Eddy Evens, CIO at Lecot
Watch Lecot case study video here
Discover everything you need to know about taking your B2B business online in our B2B eBook, newly updated for the 2020 eCommerce landscape.