The global ecommerce automotive aftermarket is expected to reach $140 billion by 2027, which means a CAGR (compound annual growth rate) of 16% from 2021 to 2027.1 Add to this the many players disrupting the market, such as Carvana, Rockauto, Tire Rack, Alibaba, and even Amazon. We're looking at nothing less than a paradigm shift in the automotive industry.
Like many industries, the rate of change for the auto industry has accelerated since the pandemic. COVID-19 forced confined people to do almost everything online. This benefited the earlier adopters among automotive ecommerce companies and significantly boosted the ecommerce automotive aftermarket shopping trend that was already underway.
In this article, we'll take a closer look at six advantages of ecommerce for the automotive industry across the entire value chain and provide tips for how to forge an automotive ecommerce strategy.
Related Reading: Digital Commerce Business Models – The Current Landscape
TABLE OF CONTENTS
Redefining The Traditional Automotive Sales Model
Traditionally, the automotive sales model has centered around dealers. Need specific information? Visit the dealer. Want a test drive? Visit the dealer. Arranging a finance plan? Visit the dealer. Want to collect your car? Visit the dealer. However, this model conflicts with the wishes of modern-day consumers—especially millennials and Gen Zs.
Customers crave the autonomy and independence to purchase when and how they want. But they also want a closer, more meaningful relationship with your brand. Forcing a customer to a traditional dealership multiple times across the purchasing cycle isn't going to suit the majority anymore. A lack of trust and transparency appears to be the key blocker to purchasing in-store. But it's not just the purchase itself that businesses need to think about; it's research, too.
With the explosion of mobile technology, brochures are a thing of the past. Customers now have all the information they need to inform a purchase in their back pockets. It might be an expert review, e.g., Top Gear, a post on a forum like PistonHeads, Carbuyer's video reviews, or simply posting to social media asking your community if you should buy car X or car Y, and the reasons for doing so.
Knowing that customers have an appetite for online purchases, what does this mean for the automotive industry? In the US, for example, cars and car parts retail were the fastest growing ecommerce category, up 30% from 2021.2 Automotive ecommerce is growing, and as more manufacturers reap the functionality of ecommerce to change their sales model, this number will skyrocket.
Related Reading: Discover how we launched SC Motors' Mitsubishi Privatleasing where customers can visualize and configure their new car online through an easy-to-use purchasing funnel.
The 6 Advantages of Automotive Ecommerce
1. Expand your Customer Base and Become Location-Independent
Ecommerce breaks down geographic barriers and allows sales in places that can be challenging to reach with traditional models. With a conventional car sales model, your market share is tied to your location. With an ecommerce model, location is no longer an issue; clients can order from you from all over the country. Expanding into new markets and segments, offering parts and automotive products in multiple languages and currencies, and location-specific payment options all become easier with e-commerce.
2. Cut Costs and Streamline Operations
Let's take SC Motors, a Swedish importer of Mitsubishi cars, as an example. SC Motors wanted to sell and lease cars online and make the experience seamless. They had focused on a younger demographic target market for the Mitsubishi hybrid, and SC Motors knew that to reach this demographic, they would have to move online.
The solution: an ecommerce platform where customers can visualize and configure their new car online. The consumer adds their car to the cart, chooses a pickup location, and signs the purchase agreement. Not only did online sales increase for SC Motors, but offline leasing also increased due to an overall better customer experience.
3. Digitize Operations to Future-Proof your Business
With the emergence of disruptive platform companies such as RockAuto and Tire Rack and established companies such as Alibaba and Amazon increasing investments in the automotive aftermarket sales segment, investing in a solid ecommerce strategy is a way to prepare for what's coming. The pandemic also showed us that the brands and merchants who are able to change and adapt to new circumstances quickly are the ones who manage to thrive in times of uncertainty.
4. Re-Imagine And Improve The Customer Experience
Ecommerce affects all aspects of consumer behavior, as people have come to expect the same convenience everywhere. Consumers increasingly prefer digital channels for research and exploration, which gives them more control over the purchase experience. This is especially true for substantial investments, like purchasing a car, which usually involves extensive research or aftermarket upgrades.
Improving the customer experience can be done in many ways. One example is through personalized sub-sites or independent storefronts, all emanating from one branded ecommerce platform. This allows you to create personalized experiences and marketing funnels, target specific verticals, or create separate destinations for distributors and resellers.
However, the physical dealer experience is still important and necessary. It will be a long time before ecommerce replaces physical dealers. Many car shoppers will likely always want to see, touch, and test-drive cars before placing their final order. To get the best results, the digital and physical brand should be seamless. Digital can provide powerful purchase triggers but can also be used to enhance the experience when the customer walks into a dealership.
Related Reading: Ecommerce Personalization: Benefits, Tactics, and Best Practices
5. Embrace And Leverage New Ownership Models
Customers are not only buying cars in new ways, but they're also using them differently. Many consumers prefer to forgo owning a vehicle altogether, opting to lease a car or use a ridesharing service. Consumers care about sustainability, so offering efficient and environmentally-friendly access to vehicles is vital.
6. Leverage Smart Vehicles And Big Data
Consumers are becoming more comfortable with digital payments in new arenas, including their vehicle. Future smart fleets' connectivity, data, and intelligence can generate incremental revenue streams and enable transactional capabilities across all digital touchpoints.
"With the habits and behaviors of the average shopper changing at exponential rates, automotive manufacturers can no longer afford to stay static. Doing so will simply turn customers away to anywhere they can get a seamless digital experience."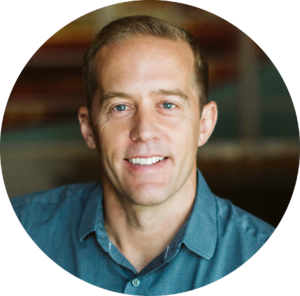 Martin Hjalm
Country Manager, USA
Vaimo
Automotive Ecommerce Benefits
Customer expectations, fueled by technological progress, are reshaping the automotive industry. Let's take a look at how ecommerce can help.
Benefits From A Customer's Point of View
From a customer's point of view, ecommerce provides the functionality for a personalized, engaging, and easy purchasing experience. It also allows customers to quickly move between digital and physical sales channels whenever they want.
Modern-day consumers crave the flexibility to shop and interact with your brand on their terms, no matter their location or time. An ecommerce site allows you to blend the realms of online and offline for a seamless omnichannel experience.
Benefits From A Manufacturer's Point of View
From a manufacturer's perspective, the benefits of an ecommerce platform are endless. Not only can you give your customers exactly what they want, but it allows you to build stronger relationships with them. By going direct to consumers (D2C), you retain much greater control over your brand and pricing, and you can cut costs by removing any intermediaries.
However, selling cars and/or parts online is a different ball game altogether. There's the huge cost difference and the inherent complexity of cars and their parts. Auto parts sales are also usually triggered because of a critical need, such as a repair, while a t-shirt sells because of an Instagram ad, a mannequin at the store, or pure impulse.
3 Tips When Implementing Automotive Ecommerce
Digitizing a physical business model takes planning and thought, and to reap the rewards, it's important to work through all parts of the organization.
As you venture into the wonderful world of ecommerce, we advise you to keep the following three things in mind:
1. Address the Communications Gaps
Seamless consumer experiences are essential to happy customers. But today, there is often a significant gap in the buyer journey, handoff processes, and connections between brand campaigns, marketing, sale, and service after the purchase in the auto buying experience.
This currently breaks the customer journey into different parts and can create unnecessary friction and frustration. Silos are forever the worst enemy of great customer experiences, so focusing on breaking silos and enhancing internal collaboration is always a wise investment.
2. Address Organizational and Technological Issues
One of the things holding many traditional automotive companies back as they attempt to modernize and digitize is legacy technology and rigid, old-school organizations. Those things are incompatible with delivering high-quality customer service online, and a transformation of the whole company is sometimes necessary.
All parts of the organization must work together, and take pages from other successful transformation playbooks where internal competition within dealers has paid off to win clients from digital and vice versa.
Related Reading: Goodridge and its Digital Vision
3. Be Mindful of Data Ownership
To be able to serve your new digital customers best, you need access to their data. Make sure you retain ownership of that data to use it to deliver a great customer experience across the entire customer lifetime. Capturing customer data from all your digital touchpoints generates a tremendous amount of insight, and if you're coming from a brick-and-mortar mindset, this is new.
Having a strategy in place for all this data, whether from smart vehicles or QR code promotions on window stickers, will greatly enhance any automotive businesses up and down the value chain as they move into the new digital paradigm.
Related Reading: First-Party Data Strategy: Trends and Tips in 2023
Automotive Ecommerce Trends
The digital revolution is transforming product discovery and how we purchase goods and services. The Amazons of the world have raised the bar for all retailers, brands, and manufacturers. And when it comes to online purchases, modern-day consumers have a good memory. When they purchase a t-shirt from a retailer and get a personalized, seamless, and engaging experience, they'll remember that and expect it from their next purchase—no matter the product.
With the habits and behaviors of the average shopper changing at exponential rates, automotive manufacturers can no longer afford to stay static. Doing so will simply turn customers away to anywhere they can get a seamless digital experience.
Millennials have been brought up on social media, smartphones, and purchasing on their terms. As time progresses and the demographic shifts, they'll make up most of the car-buying market. This poses big questions and challenges for automotive manufacturers.
But whether it's selling/leasing cars or parts, ecommerce is truly coming into its own and transforming automotive sales. At Vaimo, we've seen this firsthand. Take NCG's site for pre-orders of the Jaguar I-PACE. In response to the huge demand for the concept of Jaguar's new vehicle, we delivered a conversion store where customers could register their interest in the vehicle.
The solution allows customers to walk through four intuitive steps, inputting details about the car they would like to purchase—this calculates an overall price and leads to a final check-out page. The site commits customers to their choice with full transparency of visual details and pricing, giving them the feeling that they have pre-ordered the car.
Ecommerce has entered the stage to transform the automotive industry for customers and manufacturers alike.
Key Takeaways
While it can feel challenging to transform and digitize a traditional car dealership, the pros outweigh the cons. The benefits of doing so allows you to:
Expand your customer base and become location-independent
Cut costs and streamline operations
Digitize operations to future-proof your business
Re-imagine and improve the customer experience
Embrace and leverage new ownership models
Leverage smart vehicles and big data
The automotive ecommerce market will keep on growing, aided by the general increase in automotive sales combined with the increasing presence of new automotive players. In this context, the question for automotive merchants is not if it makes sense to go digital and adopt an ecommerce model but when to do so. And as always, the key to getting ahead is getting started.
How Vaimo Can Help
At Vaimo, we're constantly thinking about and exploring strategies to help our clients build new revenue channels while complementing and furthering their current, traditional streams. Automotive ecommerce is no exception. At Vaimo, we're experts in digital commerce, and we work with brands, retailers, and manufacturers worldwide to create winning customer experiences. We'd love to help you implement a more personalized approach to take your business online and your sales to the next level.
Get in touch with our team of experts to learn how we can help you optimize your ecommerce business and help you stand out from your competitors.
1 – Market size of the online automotive aftermarket worldwide between 2020 and 2027 – statista.com
2 – Year-on-year change in retail e-commerce sales in the United States in 2022, by product category – statista.com