The Excel spreadsheet has been the cornerstone of business practice for decades now. It revolutionised the world of commerce, allowing individuals to interpret numbers in completely new ways and to make forecasts. But whilst its contribution has been unparalleled, the times are definitely changing as society continues its march into the digital age. And if you're still operating your business offline today, managing information and data on manual spreadsheets, then you're seriously limiting the potential of your business.
Why? Spreadsheets vs Digital
Well, firstly, spreadsheets are static. The moment you press save, all information is effectively out-of-date already—until it is once again updated. But even then, it'll be out of date immediately after. And the cycle continues.
Then, there's an equally concerning headache—that a spreadsheet is a standalone entity. This means that consolidating information from a number of sources becomes both complex and time-consuming. It also means that if more than one person is contributing, this one spreadsheet will need to be batted around a number of inboxes and servers just for updates and checks to be completed.
It hardly seems the most efficient way of working. And it's certainly not the safest. Especially when a number of eCommerce tools are readily available for you to make the most of.
Lastly, there's no escaping the fact that spreadsheets require manual input, and are thus subject to human error. No one wants to make mistakes, but we're human after all—and so they happen.
Enter BI and PIM.
BI and PIM are digital commerce applications which can truly transform the efficiency, competitiveness and growth of your business. BI collects your company's data under one roof and interprets it, allowing for an omniscient view of your company's performance. PIM gathers your product information in one single place, providing more consistent information to your customers across multiple channels.
Let's now take a closer look at some specific BI and PIM functionalities and how these completely eclipse what you'd be able to achieve with an Excel spreadsheet.
Amalgamate data sources for real-time updates
It may often feel that you're overloaded with data, perhaps across multiple locations. As time goes on, it can feel harder and harder to address the scattered nature of your information and to marry up all your various data-sets.
BI addresses this issue in one fell swoop. Merging data from tools such as Google Adwords, Magento, Facebook and many more is just a simple one-click process. The designated plugins then automatically capture and normalise your data—so you don't have to spend days, weeks or months doing similar.
And then once you have your various data-sets merged, you'll be able to make the most of the various tools within the BI software. Since Magento BI combines data from several sources (POS, offline sources, CRM, etc) and presents different reports, merchants can simply build dashboards that contain the forecast on a chosen campaign or department which is then easily imported to a CSV-file (or API).
BI thus provides you with high-level overviews which can quickly help you understand current figures, assess trends and forecast ahead for the future—all in one easy-to-use dashboard.
Download our new eBook for everything you need to know about making the move online!
Strategic decision making
BI's overriding value is that it lets you peer into the performance and behaviours of your customers in an unprecedented way. BI provides more than just static numbers on conversion rates or site visits—it allows you to dig deeper so that you can make informed business decisions. Here are just some examples of the value BI can bring:
Churn analysis – you can analyse at what point your customers are starting to drop off and after how many orders this is happening. If the data reveals that the majority of customers are churning after 6 months, then you now have the insight to look at why this may be the case and what could be done to counter it. And by addressing this issue, you'll be able to increase your retention rates and customer lifetime value (CLV).
Price increases – with BI, you'll be able to examine how a price increase affects order numbers and dropoffs. For example, you could test a 10% price increase to see if demand remains the same or if it drops. If it remains the same, then you'll know that you were selling it too cheaply before. With a greater understanding of the demand elasticity of a product, you'll be able to make precise business decisions that were simply not possible before.
Black Friday – you can use a promotional day such as Black Friday to analyse who your loyal customers are. i.e is a Black Friday customer one who continues to shop with you a year later, or did they just visit your store on that day? Having this knowledge allows you to see what happens to customers when they are acquired and how you can influence this in the future to better the CLV.
Marketing ROI – If you're spending out on online advertising, or are investing in your email marketing campaigns, then you'll want to track your ROI and make evidence-based decisions on any future investments. The BI dashboard will allow you do just that—so you'll be able to maximise the value of your future campaigns.
Business efficiency – as well as analysing customer behaviour, BI can also serve to increase the efficiency within your organisation. By monitoring such things as stock levels, money tied up in stock, your slow movers and your response times to incoming emails, BI empowers you to improve organisational efficiency.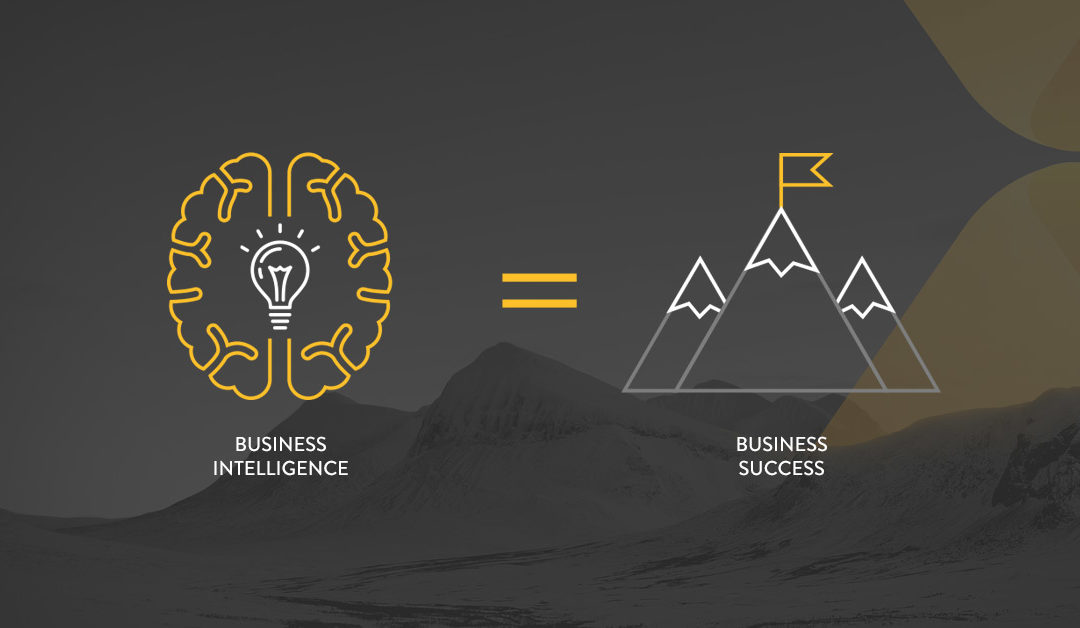 Respond to KPIs
With BI, you'll have easily accessible and real-time data at your fingertips. Not only that, but it'll also be displayed in a format to suit your needs. This makes monitoring and responding to your KPIs a joy, not a chore.
Yes, spreadsheets can calculate KPI results to an extent; but if you're moving beyond one formula (which you will if you're making the most of your data) then you must move beyond the inbuilt functionality of a spreadsheet. Making calculations in Excel becomes time-consuming, which has a dire knock-on effect on the length of your reporting intervals. And the more infrequent your reports are, the less chance you have of making informed, relevant strategic decisions.
You can see samples of these reports at Vaimo's BI page—these provide just a flavour of BI's functionality but you'll be able to see the conciseness and clarity of the information on show.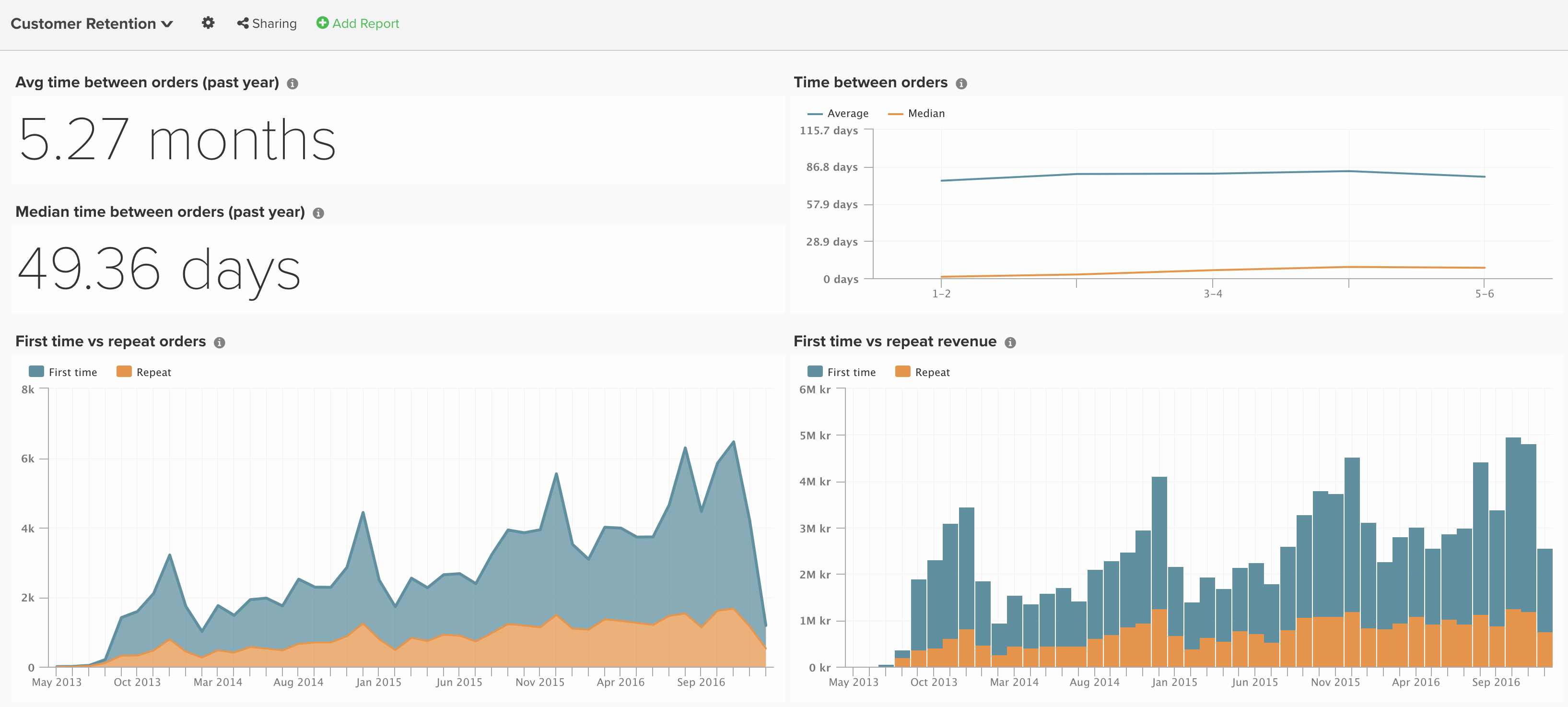 Save time, increase efficiency
If you were to ask every business owner in the land 5 of their top priorities, you'd be hard-pressed to find more popular answers than these two. Time is precious. It's vital. The opportunity cost of wasted time and inefficient procedures can be huge, especially in today's competitive and cut-throat market.
This is where digital commerce applications, such as PIM, come into their own.
PIM gives your business one centralised place for all product information.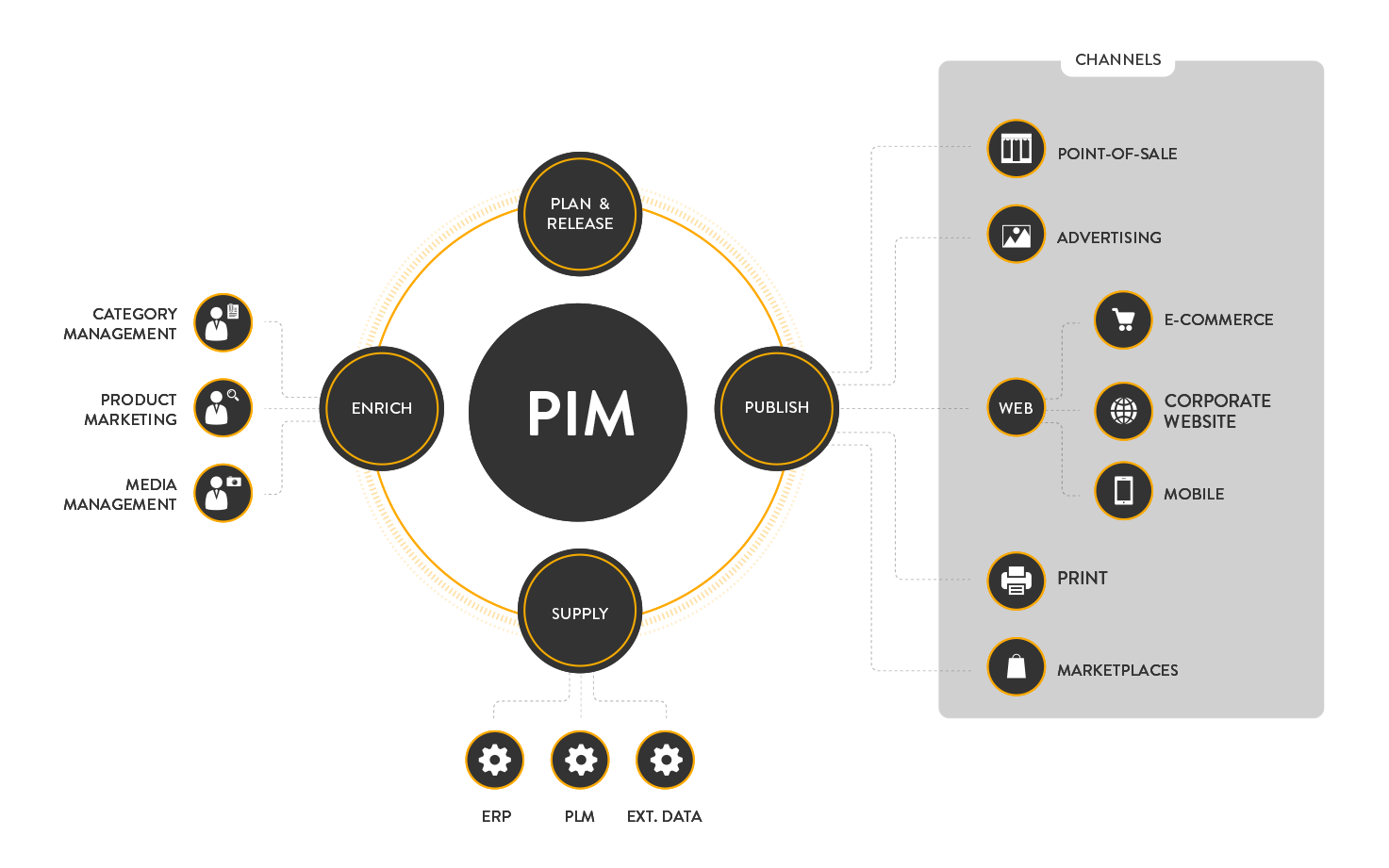 No longer will colleagues from your different offices need to work across different datasets and spreadsheets to add information or make updates. A centralised PIM completely rids your organisation of this inefficiency and will save your employees time which they can use to add value elsewhere.
Scale-up with speed and reliability
As your product catalogue grows, reliance on manual manipulation of product data is not only inefficient but it has the potential to lead to risks further down the line. A scattered and messy source of product information could also dissuade you from embarking on your expansion plans—as the task can appear so daunting and complex when done manually.
Without a PIM, scaling up your offerings becomes a tedious task. The introduction of each new channel or location will result in unnecessary effort and cost because each of your product attributes will have multiple values depending on the number of properties and channels that exist.
With all information under one roof, however, and benefitting from a number of automated processes (such as content translation), you'll be in a much stronger position to take products to market at speed.
The efficiencies you can gain will allow your business to be more agile, more proactive and, ultimately, more ready to offer greater numbers of products and locations, maximising the potential for growth in the process.
Learn more about how a PIM solution can strengthen your sales and operations here!
A single source of truth
Businesses are having to deal with information and data at increasing rates as they look to grow and develop. With vast amounts of customer data, product images, SKUs, attributes and descriptions coming at you from a number of varying sources, a single source of truth is vital in allowing you to make sense of, and prosper from all of this information. Without one, you're at risk of errors, miscalculations and confusion, which do little for a company's morale, let alone its productivity.
Whether it's for product or customer data, having one-click access to accurate and real-time information can completely transform how you run your business.
Learn more about how Vaimo can help you keep your product information up-to-date across all channels and make faster business decisions with Magento BI. For all other queries and to hear about how we could help you reach your digital commerce aspirations, then get in touch with a member of our expert team today.