"IWWIWWIWI".
If you're wondering why we've started with a jumbled set of 'I's and 'W's, then look a little closer. Because this acronym defines the modern-day customer that your business needs to connect with.Yes—"I want what I want when I want it" is the mentality of the average shopper browsing your web store.
And this presents a number of headaches for businesses: what areas of eCommerce to focus on, what to prioritise and how exactly to deliver what customers want.
What's certain, though, is that businesses must take proactive steps to keep up with this trend.
Consumer expectations are rising. Businesses that are able to adapt, innovate and offer exactly what their customers want will be rewarded. Those who fall behind will simply disappear.
Luckily, integrations equip merchants with the means to address this challenge head-on. By coordinating your eCommerce store and backend systems, integrations lead to automated processes and increased business efficiency.
And with a wealth of integrations available, covering everything from Enterprise Resource Planning (ERP) to Customer Resource Management (CRM) to Product Information Management (PIM) businesses now have the power to meet and even exceed their customers' requirements. Certainly, the differences between the systems under your control can be disorienting as well.
If you're wondering how integrations can drive growth and boost your efficiency, then read on for our pointers:
PWA and Microservices
Two buzzwords surrounding eCommerce integrations are the progressive web app (PWA) and microservices. Over the past few years, both changed the way companies approach eCommerce and integrations.
Gartner predicted that PWAs will replace 50% of mobile apps by 2020. With native apps, customers waste time finding, downloading, and installing the app before using it. But, PWAs only require the customer to click one link before using it. For businesses, this means just one product for their entire mobile presence, all under a single, unified experience.
Microservices make scalability possible. Even on a platform like Magento Commerce, you have a bunch of different components with all of your systems communicating through APIs. In the past, sites were developed on a monolithic architecture which required them to build on top of old code which raised complex problems as a company needed to scale-up. The use of microservices allows for individual applications to be switched as a business's needs change.
On Magento Commerce, you have out-of-the-box functionality without worrying about building anything from the ground up. For additional functionality, the Magento store adds countless third-party integrations that are vetted to make sure they run efficiently and help your business.
Automation, automation, automation
The overriding benefit of integrations is that they automate your processes.
Just imagine life without integrations. A customer places an order—it then needs to be processed, sorted through inventory, packed and shipped, manually. Data relating to order processing, stock updates and product information then needs to be passed around various teams and individual systems, risking the chance of errors, delays and slow responses.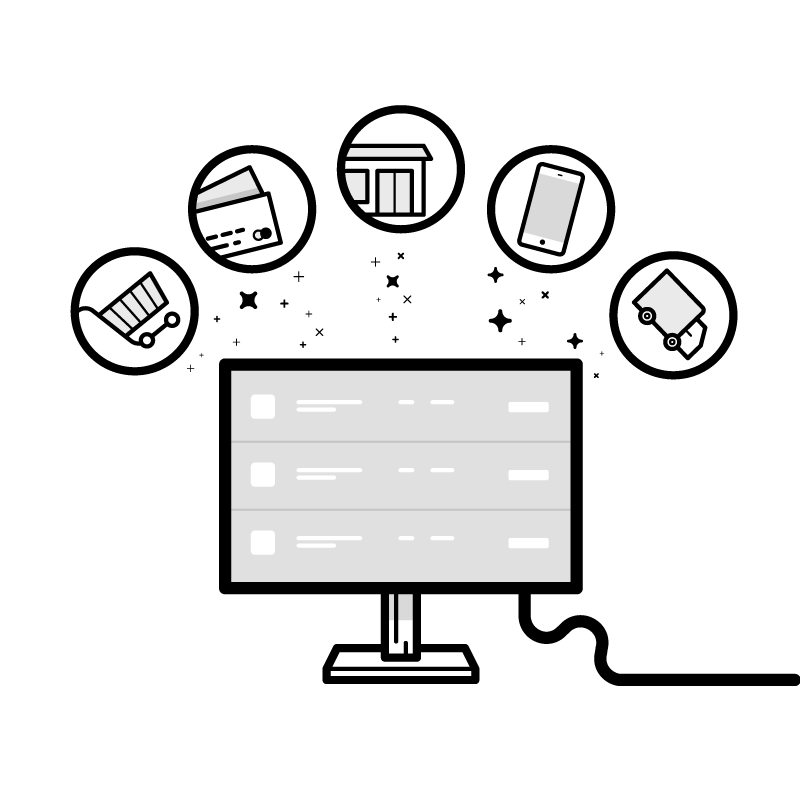 Integrations, however, allow for the real-time bi-directional flow of information between systems. This instant process reduces the time involved and eliminates the chance of error. This is then passed onto your customers through accurate inventory updates, exact shipping details and a quicker service.
Plus, with the time saved, your staff can focus on adding value in other areas of the business. And without the risk of human error, you'll also be saving on costs.
One integration that saves time is PIM which gives a single point of storage for all of your product information, which you can use across different platforms, mobile applications, point of sales, and any other system within your infrastructure. Your employees get the opportunity to enter product data into your PIM system only once. That means you don't have to repeat the process with your other systems, as every platform in your infrastructure will use the same information. Your team additionally gets a more user-friendly environment for content management teams.
Want to know if PIM is right for you? Vaimo developed questions to help you understand the current situation around product information in your organisation. Try the Pimometer!
Trust and credibility
Businesses' risk inaccurate inventory when running on legacy systems.
If a customer orders a product on your site that you don't have, the mistake could sour your relationship. Or what if an eager customer finds that their desired product is out of stock, without any indication of when it will be refilled?
Besides decreasing sales—inaccurate inventory also damages your reputation. Twenty years ago, a customer's poor review only spread across a small network of friends. But now, with a global social-media audience, negative feedback spreads like wildfire.
To avoid such a scenario, implement integrations.
Having an integrated, single source of data means that inventory levels are consistent and accurate at all times across channels and locations. This then means that your online store is up-to-date, your customer service employees have a full overview of inventory status and your supply chain has the knowledge to re-stock as needed.
The end result is that you'll instil trust in your customers.
2020 has pushed customer behaviour online. Click here for integrations from 9 industry-leading eCommerce companies to help you convert leads and strengthen customer loyalty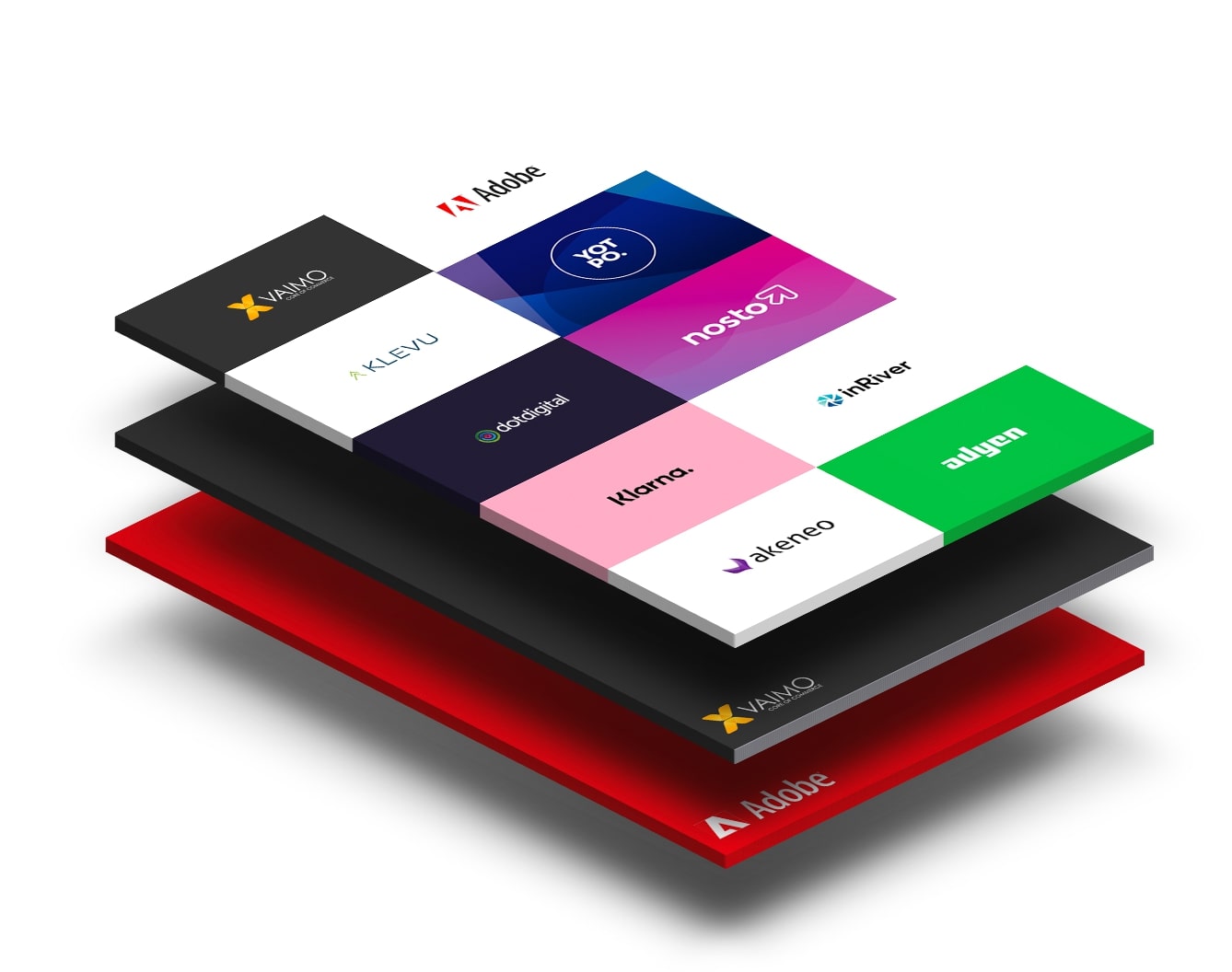 Order fulfilment
Through integrations, an order placed on your site is transferred directly to your ERP system. As well as minimising manual error, it also means that your fulfilment cycle can start right away, speeding up delivery.
Your customers benefit from quicker and more accurate delivery, but also in crucial situations, they'll also have the chance to amend their order. For example, a client might have added an extra 0 to the delivery address. But through self-service, they can change their mistake which is then  adjusted automatically in your ERP system.
Fulfilment plays a big role in your overall customer experience. For example, same-day shipping is now commonplace. With deliveries getting speedier and more accurate, integrations provide you with the tools to offer your customers a better fulfilment experience.
 BAUHAUS and Vaimo have continued developing the delivery feature to meet demands in 2020. See how Vaimo worked with BAUHAUS Sweden to deliver a native app to support the store's own logistics and fulfilment solution.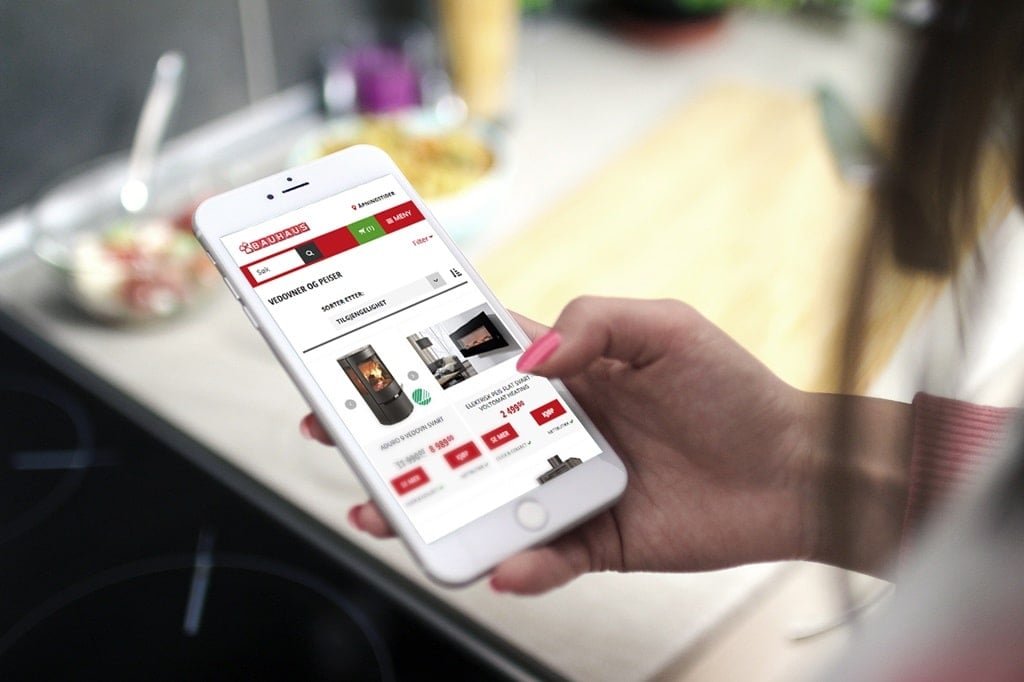 Insight and strategic decision making
Integration with your customer relationship management (CRM) system opens up a wealth of opportunities to drive business success. By providing an instant overview of your customers' purchasing behaviour and other data, you'll have the power to offer optimised and frictionless experiences.
Having one single source of customer data, integrated with your eCommerce store, allows you to identify trends to which you can respond to immediately. And given how rapidly the eCommerce environment is changing, having the agility to quickly respond to customer demands will set you apart from the competition.
You might not be able to read your customers' minds completely. But with CRM integration, you'll certainly have a better understanding of their motivations and habits.
Of course, you can dig a lot deeper after adding a CRM. For example, dotdigital provides tips with their tool Commerce Intelligence simply through syncing your customer data. Using the metric recency, frequency, monetary value (RFM), you can analyse customer behaviour quickly.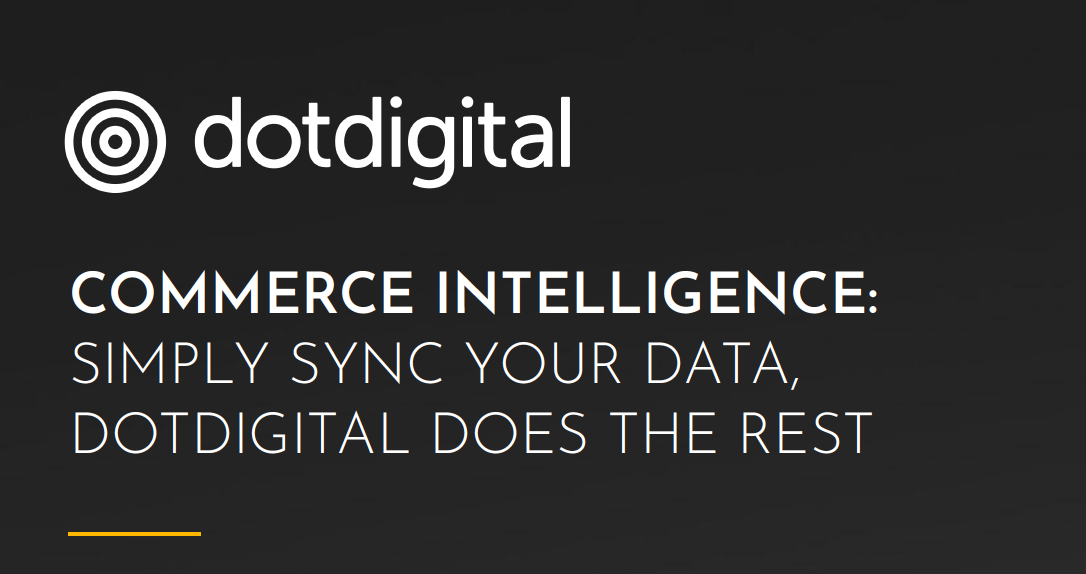 In turn, this allows you to fine tune the customer experience for increased conversions.
Scale up and offer more
The possibilities with eCommerce integrations are endless.
Not only can you improve internal efficiencies by integrating your ERP, CRM or OMS, but you can also offer customers new, exciting and useful features through a whole host of other integrations.
Take payment gateways.
When a customer hands over a sizable chunk of their budget to purchase from you, they want a secure and preferred payment method. They also want the process to be smooth, safe and without any nasty surprises.
The integration of intuitive and easy-to-use payment systems gives your customers the confidence to purchase from you. At Vaimo, for example, we work with a number of payment platforms including Klarna, Adyen and Vipps, so that our clients are equipped with the tools to offer seamless payments.
Along with payments, there are countless other platforms which can be integrated to drive user experience. These include such areas as marketing automation, personalisation and search.
With everything they have to offer, integrations are your gateway to creating compelling 360-degree customer experiences.
At Vaimo we have over 10 years' integration experience, connecting Magento to industry-leading platforms to benefit our B2B and B2C clients. Contact us today if you'd like to learn how we can accelerate your online sales!