We are very pleased to announce that our client, Helly Hansen, has won the award for 'Best Sales Channel Growth' at Magento Imagine in Las Vegas. This Imagine Excellence Award recognises those who deliver the best in holistic brand experiences, driving growth across multiple sales channels, brands and geographies. You can read more about each of this year's winners in this Magento announcement.
In addition to Helly Hansen, two more of Vaimo's clients also made it to the finalists' stage in their respective categories—BAUHAUS (B2B Growth) and SLO (Best Overall B2B Implementation).
As part of Magento Imagine which took place April 23rd-25th, 2018, the Imagine Excellence Awards celebrated the achievements of merchants across different categories. This year's finalists included 45 companies doing business in 63 countries, handling billions of dollars of commerce and this year saw a total of 260+ entries across 16 categories.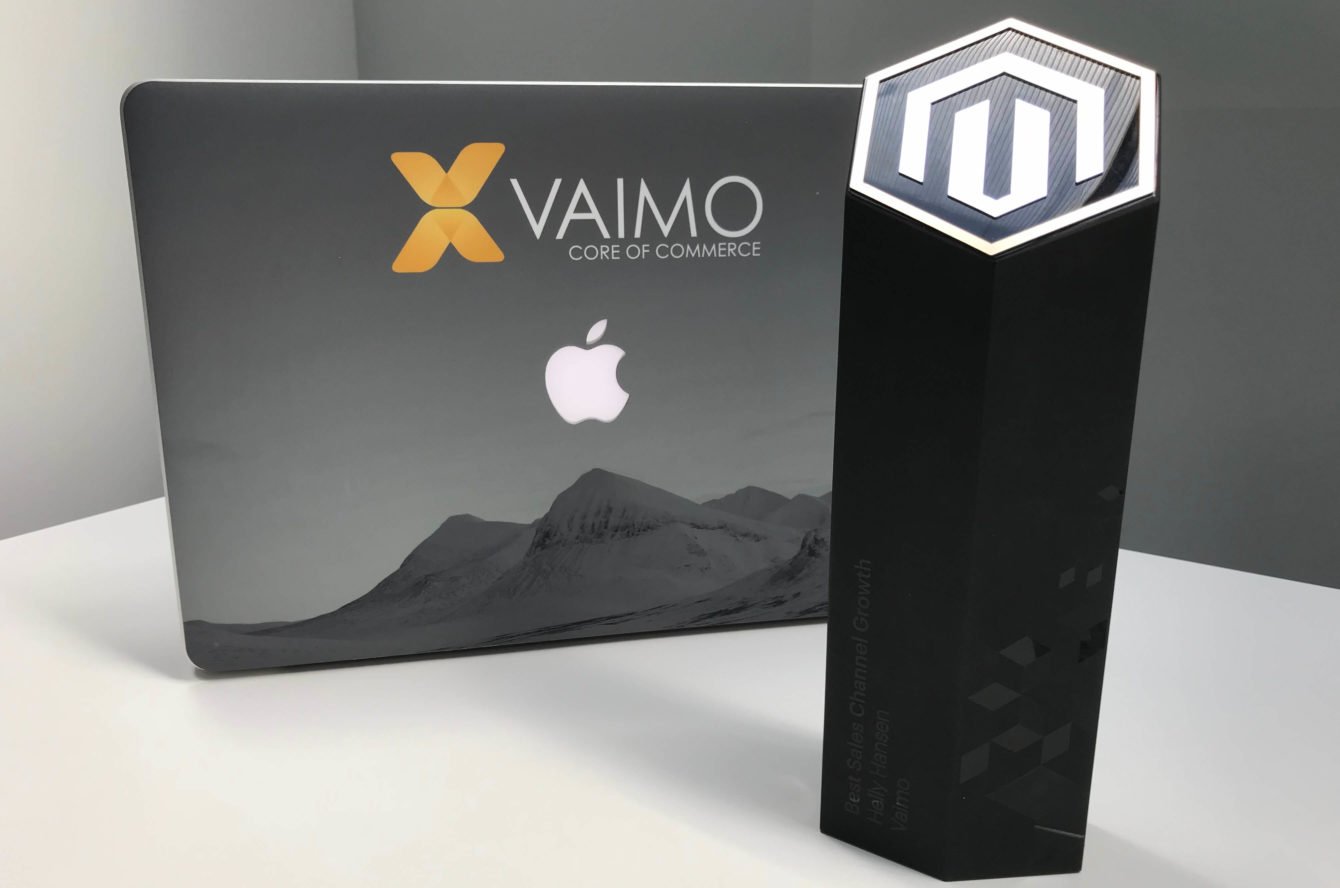 Helly Hansen launched on Magento Commerce Cloud in October 2016 with an integration with Magento Order Management. Today there are 30 stores on one Magento installation and 6 different languages. The outdoor gear web shop includes a catalog of 35,000 products per store, each with specific language options, payment methods, shipping rules, localised content and product availability. Vaimo partnered with Helly Hansen to produce a touch-friendly web shop that brings the rich heritage of the Helly Hansen brand to consumers in a user-friendly way, on any device and channel.
Helly Hansen has witnessed some transformational results which have contributed to their success at this year's Imagine. These include a 45% increase in revenue, a 32% increase in transactions and a 68% increase in transactions from mobile. (Percentage increase 2016 vs 2017—year before replatform and year after replatform).
You can read more about Helly Hansen and the role that Vaimo played in driving their digital success here.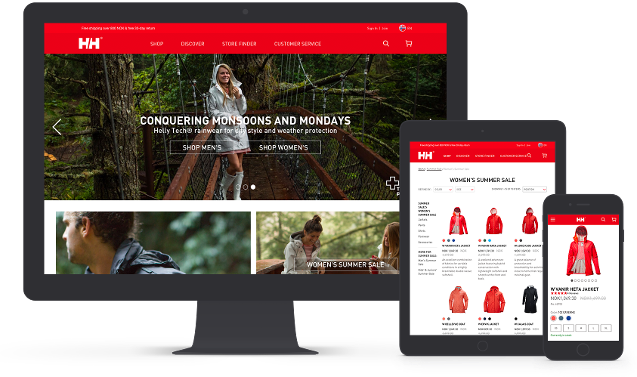 We'd like to congratulate Helly Hansen on taking home this coveted award, BAUHAUS and SLO for being shortlisted as finalists in what were very competitive fields, and finally all of the other winners and finalists!
Driving the digital success of our clients and seeing them hitting their aspirations is what we pride ourselves on. So if you're looking to take your business to the next level then please get in touch with us today and speak with our team of experts.