Are you considering adopting composable architecture for your ecommerce business? We've composed a comprehensive set of questions that you need to answer before considering composable.
Composable architecture refers to treating your digital solution as a composition of building blocks. This method allows you to choose and customize the best-of-breed tools and functionality to meet your specific business needs. Composable architecture frees you from being tied to the features of a single platform, or to the plugins available in a single platform's ecosystem.
But is composable architecture right for you?
At Vaimo, we have helped many clients understand if composable architecture is a good fit for their business needs. We look at many aspects, including:
The strategic fit of implementing a composable approach
The operating model, industry, revenue, and growth plans
The organizational fit
The digital capabilities of the company
The technology fit, and the state of the current architecture
Our infographic, created by our Chief Strategy Officer, Henrik Feld-Jakobsen, will help you determine whether composable is right for you.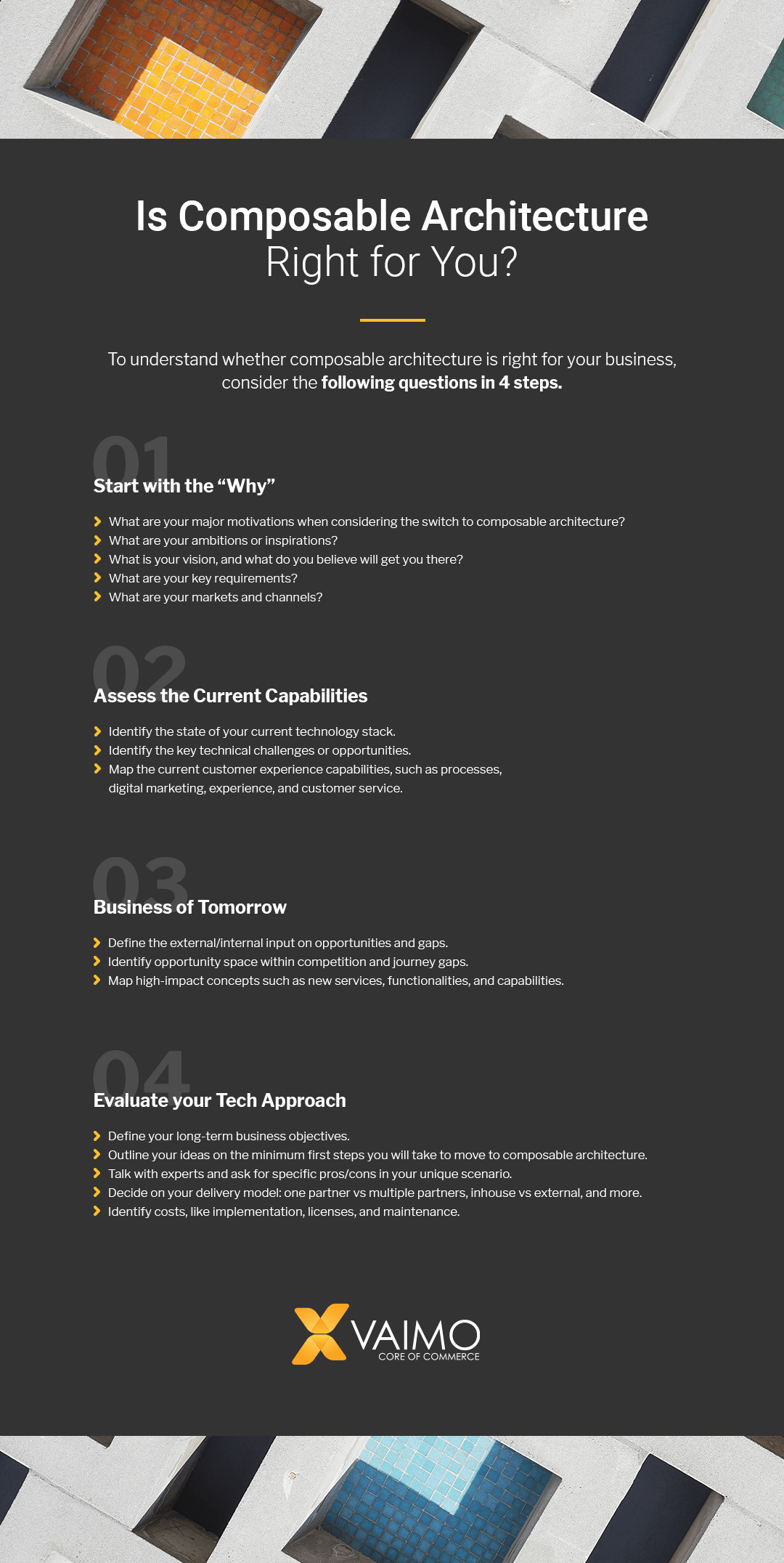 Composable architecture, when implemented right, can open the doors to flexibility, increase in revenue, and growth. But is it right for you? Our specialized ecommerce strategy experts can help you take your ecommerce business to the next level.
Download the infographic here.