Meet Adarsh Manickam, a Full Stack Developer at Vaimo. Discover how Adarsh coded his way from a teen programming enthusiast into a career with Vaimo's help.
WHY DID YOU CHOOSE VAIMO AS AN EMPLOYER?
I was looking for a global company with great culture and opportunities, and Vaimo stood out. They also have a strong clientele and a great set of talent, all of which constantly motivates me.
I got to know of Vaimo much earlier as they have been a top contributor to Magento for many years, and I've collaborated with a few Vaimoers while contributing to the core projects. And working with these awesome people made me excited about the opportunity to work at Vaimo.
CAN YOU TELL US THE STORY ABOUT THE CAREER PATH THAT GOT YOU TO WHERE YOU ARE TODAY?
I've always been interested in computers and curious about how things work since I was a toddler. During my teens, I often installed new Linux distros just to play around with. Later on, during university, I started to code some personal projects, and after graduating, I got the opportunity to work on Magento with an amazing team around me.
I actively contributed to the Magento core projects, being one of the top contributors in recent years, which helped me learn so much about Magento and the open-source world and how software is maintained on a global scale.
WHAT'S THE BEST THING ABOUT YOUR JOB AS A FULL-STACK DEVELOPER?
To pick one, I'd say it would be getting to understand the whole stack instead of a single aspect of it. Once I do that, it gives me much more clarity and insight into why components of the stack are connected the way they are and how I can improve them together and individually.
WHAT DO YOU LIKE TO DO WHEN YOU'RE NOT WORKING?
I'm very fascinated by Italy and its culture. Learning a new language is something I have always wanted to do, so I started to learn Italian a couple of years back. I recently visited Italy and learned so much about the people and the country, and even spoke some Italian! I can't wait to explore Italy again.
HOW DOES VAIMO AS AN EMPLOYER SUPPORT THE BALANCE BETWEEN WORK AND LEISURE?
Vaimo's work culture is very positive, flexible, and supportive, which helps me focus on my life outside work. The social events like bowling and team dinners, to name a few, are super fun, and they are only getting more frequent post-covid. The recent Vaimo pop-up office in Lisbon enabled people from all Vaimo countries to work at a shared office, which was the perfect balance between work and leisure! It was a wonderful workation.
WHY WOULD YOU RECOMMEND WORKING AT VAIMO?
The very reason I chose Vaimo. As time passes, I realize more and more that the opportunities and culture here are just as I expected—amazing. There are new and exciting projects to work on and showcase your skills, and the culture is very open, encouraging, understanding, and supportive.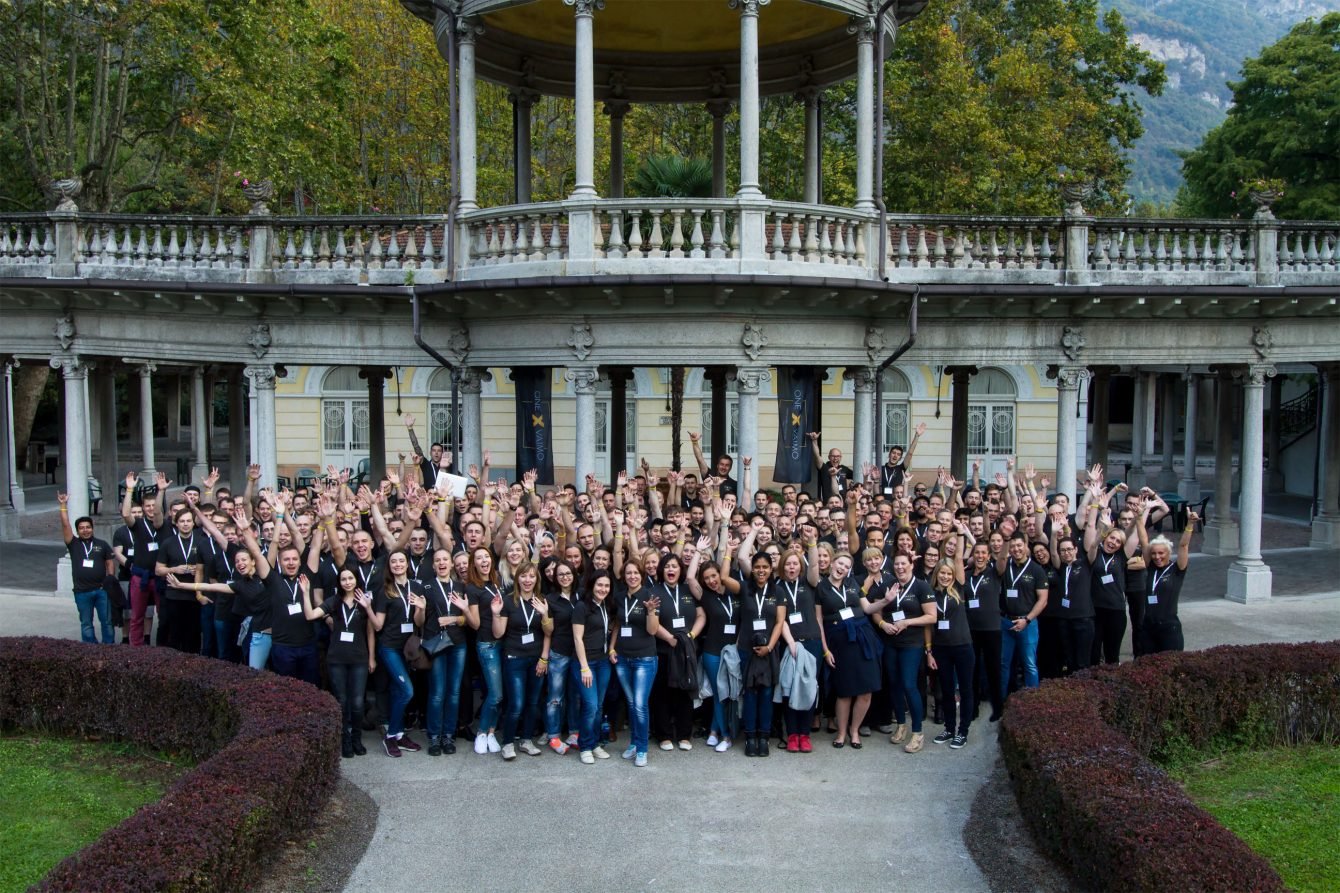 JOIN OUR TEAM
We're always looking for creative, skilled, and passionate individuals to join us in building the best commerce and experience solutions. If you've got what it takes, view our latest openings and get in touch with us here!