According to recent findings from Statista, B2C eCommerce sales will hit $2.1 trillion worldwide whilst B2B eCommerce sales will reach a whopping $7.6 trillion. It's clear, therefore, that the line between B2C and B2B is blurring and that their eCommerce approaches are beginning to overlap. Yet despite this overwhelming trend, only a small proportion of B2B companies are maximising the opportunities available by moving away from existing systems that don't support their needed growth and which don't deliver the experience B2B buyers expect. Moving your B2B business online not only has clear benefits for your own operations and growth, but it will also positively affect the buying experience of your customers. In this article, we spoke with our eCommerce Strategist, Stephen Hill, to explore why firing up your eCommerce offering can lead to a greatly enhanced customer experience.

B2C vs B2B Customers
B2B buyers are like all of us—people just doing their daily job who are impatient, time-poor and expecting great hassle-free customer service. They are super familiar with B2C best practices and so are used to things like a responsive site, an intelligent search, useful customer reviews, personal product recommendations, special offers, the ability to track their orders, and the ability to buy anywhere, at anytime—all of which are thus becoming expected (read: demanded) from any online shopping experience. B2B customers expect multiple payment options such as credit card, electronic invoicing, e-payment, etc and expect at the same time a high level of security. So moving your business into the digital sphere is a sure fire way of meeting the needs of your customers in today's market and will help you to retain them in the long-run.
Learn how a leading B2B supplier for the building industry in Belgium and the Netherlands, Lecot, increased their online sales by 75% and average order value by 11%. 
Customer Service
Another area where we see an overlap between B2B and B2C customer expectations is in customer service. The need to make it painless is even more pronounced here. People are expecting an 'Amazon' level of customer service. 64% of B2C customers expect companies to respond and interact in real time, but a whopping 80% of B2B customers expect that same service! Moving your B2B business online is the perfect solution to meeting the expectations of those demanding B2B customers. According to this study, online chat support leads to the highest customer satisfaction rating – which is 92%. Closely followed by a voice call 88%, and email coming in third at 85%.
Online Content
When you first hear about something new, where do you do your research? The first place potential new customers are going to look when making B2B buying decisions is online—this has to be where your content is, otherwise people simply aren't going to find it. Running your B2B business online will allow your customers to have all the information they need right at their fingertips. Providing information in a transparent and accessible manner will improve the customer's trust and loyalty in your brand.
Learn how SLO, Finland's largest supplier of electrical equipment, launched their online store with a whole new customer experience supporting 150,000 SKUs and 13,000 product attributes.
Consistent Product Information Across different channels
Consistency of data across channels builds customer trust and leads to a successful user experience as well as improving brand image. Providing the same product information through various touchpoints is as important in B2B as it is in B2C. Whether you are a distributor, wholesaler or manufacturer, you rely on your catalog of data to organise often sizeable product information. PIM (Product Information Management) allows you to gather the product data from a variety of sources, including ERP, POS, Excel spreadsheets and multi-channel catalogues into one centralised location, work on product data in one place and then distribute it to all necessary channels.
Interested in learning how PIM can boost the efficiency of your business? See how Vaimo can help you execute a PIM strategy on your eCommerce platform here!
Self-Service
You might think that B2C retailers have an advantage with this (because their customers are already using a self-service setup) but the evidence is now seriously stacking up for B2B. The days of picking up a phone are rapidly coming to an end according to this study which suggests that 86% of B2B buyers prefer using self-service tools for reordering rather than talking to a sales representative. Through the implementation of an eCommerce platform, you'll be giving your customers the autonomy they crave. They'll be able to access their account history, order information and tracking details via the click of a button, pre-empting any queries they might have. You could implement a mobile app with a barcode scanner solution allowing your customers to easily scan items in their warehouse and re-order with one click. Not only does this all lead to less confusion and less time wasted for your customers but you'll also be freeing up your customer service representatives to add value elsewhere.
Familiar Checkouts
No-one likes something unexpected, and the same is true for checking out. According to this piece of research, 74% of B2B customers said they would be very likely to switch brands if they encountered a difficult purchasing journey or checkout process. It's therefore essential to provide your customers with the easiest and most seamless purchasing experience possible. Moving your business online will allow you to make this possible by eliminating the various manual steps (telephone, email, fax, etc.) of an offline purchase.
Learn how BAUHAUS Sweden, provider of quality tools and materials for home improvement, has been improving their online presence since 2011 to continuously provide a better user experience for both their B2B and B2C customers, which has resulted in an increase of 290% in B2B revenue and 70% in B2C revenue.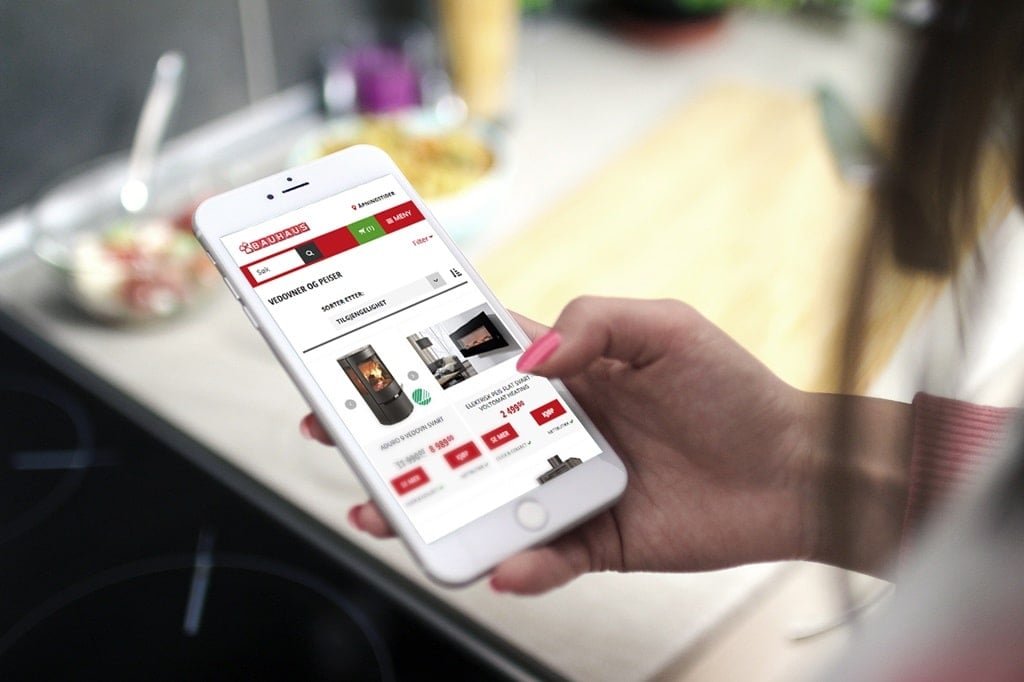 Transparent Prices
Because B2B eCommerce is much more public facing, customers are now expecting transparency in their pricing. B2C customers do not put up with getting stung with hidden shipping fees, extra duties, and special taxes—and B2B customers want to know exactly how much they're going to pay too! A digital web store will present your customers with correct real-time information then and there, with no nasty surprises to come. This article indicates that for repeat B2B purchases transparency in pricing is the number one factor, with "consistently lower prices" being the fourth most important point. So it just goes to show, most people value complete honesty over something being a little bit cheaper.
Data
This should be an absolute game changer. Ecommerce means B2B retailers now have no excuse for not having a comprehensive analytics campaign. It's never been easier to measure and evaluate marketing campaigns, sales, products, inventory, and engagement. Google Analytics and Google tag manager are both free and offer fully featured eCommerce tracking. Going one step further and integrating analytics with an ERP will give even more valuable data that you'll be able to leverage to provide your customers with a more personalised and efficient experience. Taking it even further to really dig deeper into data allowing you to get better insight and make better decisions, why not looking at implementing Business Intelligence with your B2B eCommerce solution?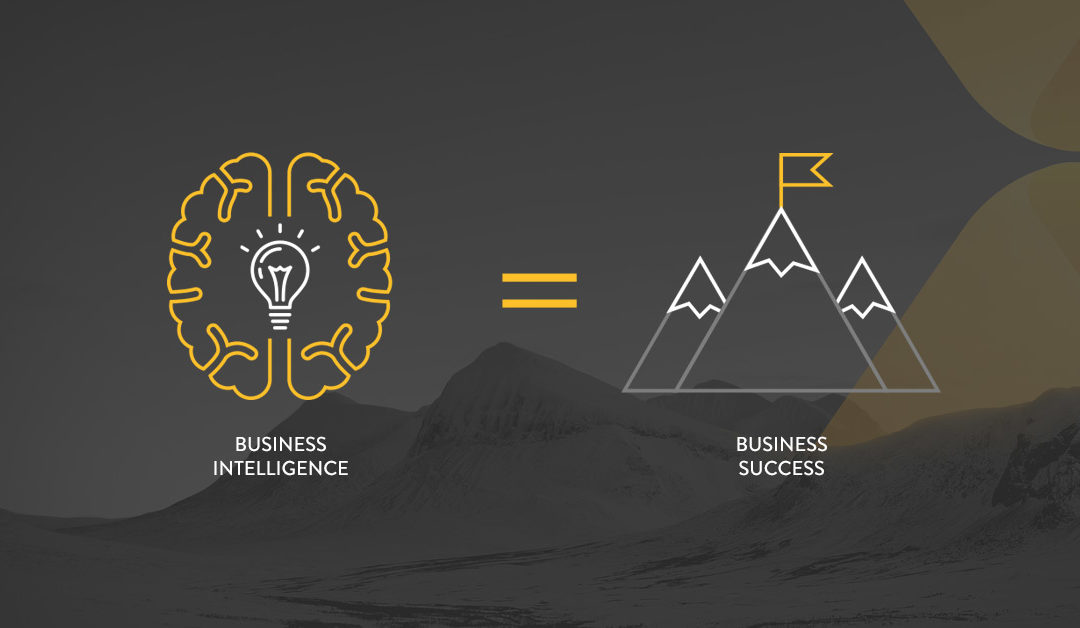 Higher conversion rates and higher average order values
Talking with very broad strokes, the conversion rates for B2C eCommerce are usually around the 3% mark. B2B eCommerce, however, is much closer to the 10% mark. This dramatic difference is also reflected in Average order value, with Internet Retailer suggesting that $147 is normal for B2C—and a whopping $491 average order value for B2B customers. So once a B2B customer has been converted they're far more valuable than their B2C counterparts. The importance of providing your B2B customers with the best journey possible is therefore paramount in retaining existing customers and attracting new leads. The advantages of eCommerce for B2B have never been more easily accessible or readily available. And whether you're ready or not, eCommerce is now a principal part of the B2B shopping experience—embrace it and make your business stand out in a crowd of competitors.
View our case studies to see how we have helped countless B2B companies just like you transform their sales and growth!
So, what now?
– Explore Vaimo's multitude of services which can help drive digital commerce success for your business.
– Talk to our team of experts to find out how we can help take your business to the next level!