For a product to be purchased, there must first be an audience who wants or needs it.
Based on this fundamental of business, linear commerce flips the normal cycle of creating a product, marketing to an audience, and selling said product, on its head.
Instead, this approach focuses on the audience first and the products second. This unique approach is changing how new companies are birthed and is causing existing businesses to rethink how they acquire customers.
For both B2C (business-to-consumer) and D2C (direct-to-consumer) brands, this new concept is important to consider when building omnichannel retail plans for the years ahead.
However, before you can devise a strategy, it is essential first to understand the building blocks of this rising trend.
TABLE OF CONTENTS
What is Linear Commerce?
Web Smith, the founder of Mizzen+Main, first coined the term linear commerce. According to Smith, it is a blend of media and commerce. While, traditionally, businesses acquired most of their customers through paid efforts, a linear approach harnesses the power of media to prioritize the audience first.
It starts with loyalty and ends with a product.
This unique model is how many new D2C brands are getting their start. Rather than creating a product and then purchasing ads to market that product, D2C brands are launching by first curating an audience. Later, these brands market a product to an audience that is primed and ready to purchase.
Loyalty is Key
Traditionally, companies have gone to market with a product and then worked to build a loyal consumer base—often through large marketing spending.
Brands today are flipping the coin and investing in organic audience growth rather than spending their marketing dollars on paid ads.
By building an audience first, these brands can create a product that makes sense for their audience. It might start with a podcast that sells t-shirts to loyal listeners and eventually spawns an entire brand.
Linear Commerce: 3 Real-Life Examples
To understand how it works in the real world, let's look at three prime examples.
Katy Hearn
Katy Hearn is a choice example of someone who first built an organic audience base and later turned it into a platform for commerce.
Hearn's journey began with her quest to become healthy. She was an average college student who started overindulging in drinks and convenient but unhealthy foods. Over time, Hearn's college lifestyle led her to gain weight. On her 21st birthday, Hearn hit a tipping point in which she became so displeased with the unhealthy lifestyle that she decided to change.
That was when Hearn's journey into the world of fitness began. Hearn shared her journey online and built an audience around fitness and training.
Today, Hearn has 1.8 million followers on Instagram and has launched her own line of women's activewear, the Onyx & Rose skin care line and the Alani Nu energy drink brand.
In a traditional business, a company would have designed women's activewear and then paid to market its clothing line to a perceived audience.
Hearn is a great example of turning this business model on its head. Before ever selling a single product, Hearn spent years building an organic and loyal audience base. By the time she marketed her first product, she had a group of people who believed in her and believed in anything she had to sell.
Barstool Sports
Barstool Sports is another excellent example of a business that started with media and later turned to selling products.
Barstool Sports began as a business focused on creating content, such as podcasts, blogs, and videos. Over time, Barstool Sports became a cult-followed media platform, with followers even nicknaming themselves "Stoolies."
This loyal fanbase eventually translated into earnings from merchandise sales and gambling.
Penn Entertainment acquired barstool in 2022 for a valuation of $650 million.1
In the case of Barstool Sports, linear commerce was a journey built on the back of a true media platform. This blend of media and commerce is a sign of where omnichannel retail is headed in the years to come.
Related Reading: What is Omnichannel Retailing?
Glossier
Like Katy Hearn's journey, Glossier is an example of how one person can turn a loyal audience into a platform for commerce.
In 2010, Emily Weiss, a fashion assistant at Vogue, started a blog called Into the Gloss. Here, Weiss shared an inside look at the beauty regimes of the rich and famous.
Over time, Into the Gloss drew a loyal following, which allowed Weiss to set her sights on launching a cosmetics line.
Today, Glossier, a product line born from a blog, is valued at $1.8 billion.2 How did Weiss turn a blog into a billion-dollar business?
Simply put, Weiss curated a loyal audience that was not only eager to buy products from a trusted source but was also there to act as a testing ground for product ideas.
Glossier is an example of how many D2C brands are launching into today's market. Rather than having a fixed product line ready to market, these brands are iterative, shaping their products around what their audience is telling them they want.
"Linear commerce is a natural path for social media influencers, bloggers, and podcast hosts who have built a loyal fanbase. Existing brands will need to rethink their strategy, focusing on building an audience, influencing demand, and then meeting that demand."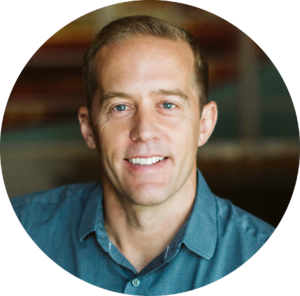 Martin Hjalm
Country Manager, USA
Vaimo
The Increasing Importance of Linear Commerce
From the examples above, it is easy to see how in a world where people are hunched over their phones digesting the latest digital content, this approach will continue to play an increasingly important role in omnichannel retail.
As consumers expect more and more personalization in marketing, this new concept is poised to take centerstage.
Related Reading: Top 10 Future Ecommerce Trends
Linear Commerce for Existing Brands
The question then becomes, what about brands that already exist? For these companies, turning back the hands of time and building an audience first is impossible.
Linear commerce is a natural path for social media influencers, bloggers, and podcast hosts who have built a loyal fanbase. For product manufacturers who have relied on paid tactics, such as PPC and traditional media lead generation, reverse engineering this process poses a bit of a challenge.
These companies have to look at it from a couple of unique angles.
An existing brand can influence demand through the right organic audience tactics and meet that demand with supply.
An existing brand can shift its focus to producing and publishing content that builds a loyal audience ready to purchase a product.
Michelin Tires is a timeless example of a brand that took a unique tactic to increase demand for its product. Michelin needed people to demand more tires, but how does a tire manufacturing business create a greater demand for a utilitarian product?
In 1900, French brothers Andre and Edouard Michelin published the first Michelin Guide, an early example of a blend between commerce and media. The first guides included maps, tips on changing tires, and a list of restaurants, hotels, and gas stations along popular routes in France.3
At the time, there were only around 300 automobiles in use in France, and most people depended on bicycles to get around. The brothers had a goal — to influence more people through their guide to want to travel further distances, which would increase the demand for cars and, by default, tires.
Eventually, in 1926, the Michelin Guide came to include the now-famous Michelin Star Rating. Only the finest establishments were given this prestigious rating, creating a buzz around these restaurants. The only way to taste food from a Michelin Star-rated restaurant was, of course, to hop in your car sporting Michelin tires and drive to these faraway locations.
Similarly, existing brands will need to rethink their strategy, focusing on building an audience, influencing demand, and then meeting that demand.
Related Reading: Ecommerce Strategy
How to Get Started?
Provide Value
If your business decides to become a content publisher, blending the lines between commerce and media, you will need to create a strategy focused on providing true value to your audience.
For example, Glossier is successful because Into the Gloss provided educational insights into proper skincare and other relevant lifestyle knowledge.
Before launching a new product, offer value to an audience. This strategy only works because people want to buy products from a brand they connect with and believe in.
If you cannot first provide value and tell a great story about your product, you cannot sell it.
Related Reading: 7 Keys to an Effective Ecommerce Content Strategy
An Investment For The Future
Linear commerce is a true investment in the future. It can take months, if not years, for a brand to create a loyal audience for a product.
It is about far more than simply launching a blog or starting an Instagram page.
The most important aspect of this approach is that the medium to which a brand expands must complement the original product and be executed at the same level of quality as the overall brand.
Vaimo And The Omnichannel Retail Journey
Brands that launch now with an established audience will be capable of acquiring customers for less and will have a much higher long-term value. This concept allows brands to connect a product to a brand that already has a loyal following. Even if the product fails, the audience remains—poised and ready for what's next.
Not only that, but brands that take part in it have a competitive edge—they can learn from their audience, building a sustainable business based on constant iteration.
Whether you have an established brand or are looking to launch a new product line, investing in this new approach will set up your business for long-term success.
At Vaimo, we are here to help your business build a robust strategy around content creation, audience curation, and translating a loyal fanbase into real retail dollars. Talk to us today.
Sources:
1 – Remaining Barstool shares go for $325m to gaming company – dailymail.co.uk
2 – Profile: Emily Weiss – forbes.com
3 – Michelin Guide – About Us – guide.michelin.com