Are you using all seven keys to drive an effective ecommerce content strategy? Discover our keys to success, along with a step-by-step guide to setting up your ecommerce content strategy.
TABLE OF CONTENTS
Why Do I Need an Ecommerce Content Strategy for My Website?
Customers today expect an ecommerce business to change things up—with fresh new content uploaded frequently, exciting on-brand aesthetics to coincide with new products, and a trustworthy consistency to boot.
To stay on top of these demands, businesses need an effective ecommerce content strategy and content marketing if they want customers to return to their brand. To develop a successful strategy, consider the seven keys below.
The 7 Keys to an Effective Ecommerce Strategy
1 – Treat Ecommerce as a Commodity
To develop an effective ecommerce content strategy, you must think of ecommerce as a commodity. At its core, digital commerce is a tool you must buy to sell your products to your online customers.
From Software as a Service (SaaS) to headless ecommerce to digital marketplaces, there are all sorts of ecommerce options to choose from—but at the end of the day, you have to take the first step and select the one that best suits your business needs. No matter which one you go with, you'll soon find it's never been easier to use an effective ecommerce platform and begin developing an ecommerce content strategy.
Once you choose a platform and roll with it, you can begin focusing on implementing new content (or rewriting pre-existing content) to suit your new ecommerce platform. This step cannot be overlooked, as content is integral to the success of your business (which you will read more about in the next section).
From this point forward, you must take a close look at the people who frequent your business, the technology they use to visit, and the items they purchase from you to help shape your ecommerce content strategy.
Related Reading: What is Digital Commerce?
2 – Realize Content Drives Every Digital Experience
This leads right into the following key: content is at the heart of every digital experience your customers have. Content is ultimately what drives the conversations surrounding the brand. That means new content should be prioritized as the foundation of the customer experience. This includes everything from product images and videos to blog posts and website copy that details your business.
Of course, constantly creating new content takes significant effort. But engaging and relevant content isn't just needed to guide customers to make a purchase—it's also a substantial component in the after-sales relationship. Content helps you nurture and cultivate a relationship with your customers.
Related Reading: Five Ways to Hit Gold with Digital Experience
"It's no longer about advertising; it's about giving the customer an unforgettable user experience that only your business—and your content—can provide for them."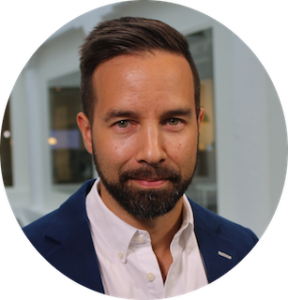 PJ Utsi
Co-Founder & Chief Creative Officer
Vaimo
3 – Don't Be Afraid to Go Back to the Drawing Board
Naturally, this is a lot easier said than done. For this reason, many businesses are currently on their second, third, maybe even fourth iteration of their ecommerce platform.
Redesigning or re-platforming is natural and encouraged—you should never be afraid to return to the drawing board, especially if it means perfecting your platform and ensuring a better online experience for your customers.
The more you learn about your target audience, the more you'll understand how to target them, and, as a result, the more you'll have to tweak to keep them coming back.
Just look at the countless redesigns social media sites like Twitter, Reddit, and Instagram have undergone throughout their histories—not only did users keep coming back, but they increased in number. If done correctly, the same will go for your ecommerce content.
To do this, focus on the who, what, when, where, and why:
Who are your customers?
What are they looking for?
When do they make a purchase?
Where are they from?
Why are they choosing you over the competition?
Each time one of these five Ws changes, go back to the drawing board and ensure your content establishes you as the leading authority in your industry and for your base.

4 – Keep Your Digital Channels Under Control
Digital channels, when maintained well, can act as excellent recruiters for your business—they pull customers in, then guide them towards your ecommerce content and, hopefully, toward a sale. While digital channels don't create themselves, they can spring a leak without you even realizing it.
As you update your ecommerce platform, inbound links that connect users to the relevant parts of your website tend to break or become irrelevant over time. The same goes for outbound links directing customers to your social media pages or affiliate sites or links to pages that have nothing to do with the page they're linking from.
That's why it's crucial to keep your digital channels under control. If a customer clicks a link that takes them to a place that isn't relevant or outright defective, you're likely to lose them as a customer. When your links are irrelevant, your SEO and your website suffer. Make sure your digital channels work properly and always stick to relevant messaging.
Related Reading: Multichannel vs Omnichannel

5 – Don't Just Own Your Platform—Control It
It's no longer enough to own your platform—you have to be in control of it. With the simplicity of websites in the past, a business could get away with having one person manage the entire online shop independently.
These days, the mind reels at the thought of such a thing. Ecommerce has reached such a monumental scale that there's no way one person could handle it on their own. Even a small team tasked with running the website may not be enough.
To ensure success for your ecommerce platform, divide and conquer tasks according to the scale of your business. For example, one person owns the blog, two people run product descriptions, three people take care of product images, and so on. Not only will this help you ensure no one on your team is overwhelmed, but it also makes scaling your services up or down during certain seasons much more manageable.

6 – Prioritize Omnichannel Development
Your ecommerce content strategy and your ecommerce content marketing extend far beyond your website. Today, digital and physical often overlap—resulting in fun industry buzzwords like "phygital." As a result, customers usually follow a business' social media page, then pay a visit to the website, and eventually make a trip to their physical store, expecting each new experience with the brand to match the previous ones. This is where omnichannel development enters the chat.
Omnichannel development incorporates all these different aspects of shopping into one seamless customer experience. Making it a top priority from the very beginning of developing your ecommerce content strategy will allow you to ensure a seamless experience from the get-go.
This streamlining will also simplify future audits, helping you more easily identify the weak spots in the experience and update them accordingly.
Related Reading: What is a Phytigal Experience? 6 Real-World Examples

7 – Keep Your Content Consistent
We're all human, so we tend to stick to our comfort zones and familiar routines. The same goes for our work. Once-fresh content begins to lose its luster after a certain time. Work with your team to develop an ecommerce content strategy that avoids siloing or pigeonholing of any sort.
In conjunction with the other keys, it will result in a transformative ecommerce content strategy that effectively delivers a memorable customer experience.

Final Thoughts
An effective ecommerce content strategy makes all the difference. Not only will your most loyal customers notice the improvement, but the plethora of new customers drawn to your business because of your new and improved strategy will also notice.
If you're unsure where to begin, reach out to our team of experts at Vaimo today.