We are very happy to reveal that three of our clients are the finalists in 2017 Magento Imagine Excellence Awards. Magento's Excellence Awards highlight and award extraordinary feats of people, brands, and companies across a wide range of industries in the world of eCommerce. The finalists and winners are the epitome of exceptional customer experiences, ground-breaking innovation, exquisite design, and leading business insight.
The finalists were chosen by a panel of Magento's judges that possess the necessary experience and expertise to determine the best candidates in each category. This year, Magento drew in an astounding 250 entries (more than previous years), which made it that much harder to choose the final candidates.
2017 Magento Imagine Excellence Awards categories are as follows:
Best Omnichannel Experience Award
Growth Award
Commerce Marketer of the Year Award
Most Innovative Award
Best Web Design Award
Great Explorer Award for International Expansion
Best Web Design Award
Best Mobile Experience Award
Best Commerce Launch Award
Best Magento 1 to Magento 2 Migration Award
Best B2B Experience Award
Best Use of Customer Insights Award
Tous, established in 1920, is one of the world's most distinctive jewellery and accessories brand based in Catalonia, Spain. With over 2,000 employees, Tous has more than 400 stores in 45 countries. Tous designs and produces a range of products with a sense of happiness and excitement, targeted to women of all ages that possess a young spirit. As of 2012, the company produces 30 annual collections. Tous is up for the Best Omnichannel Experience Award.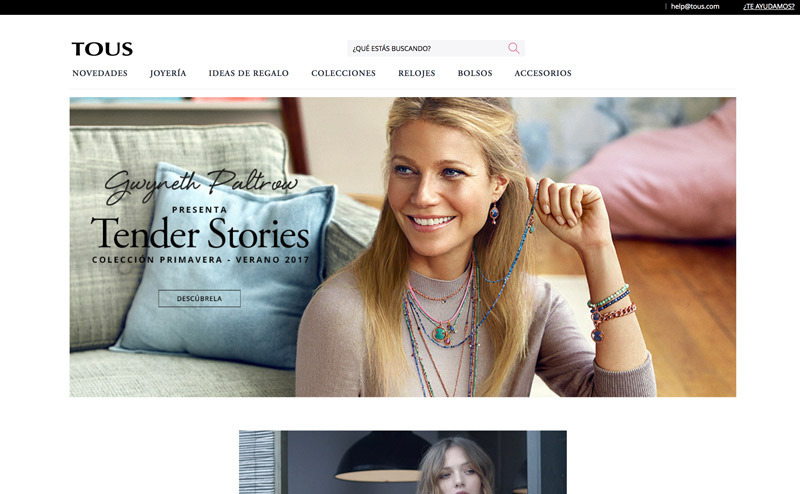 Our client Selver, the largest and most distinguished grocery store chain in Estonia with over 45 supermarkets across the country, is a finalist for the Growth Award, which recognises a brand or merchant powered by Magento that shows substantial sales growth over the last year. In one year, the e-Selver user base has grown organically by 40%, revenue has increased by 290%, and their eCommerce conversion rate has burgeoned by 170%. Selver also won the Most User-Friendly Online Store Award in 2016 and in 2015 in Estonia.
Owned by renowned vodka brand Absolut, our client, Absolut Art, aims to close the gap between artists and collectors by bringing the art experience from the physical world to a web shop. Their fully responsive, multi-site solution consists of three parts – Collectors, Artists and Artworks. Campaigns and Artist Stories are brought to life via advanced auto-playing embedded videos, product bundles with artwork and framing, unique tracking of the painting using serial numbers, and inspiration pages. The playful Drag & Drop Room Decorator allows shoppers to visualize their space with different artwork for sale. Absolut Art is a finalist in the Best Web Design Award category.
"We are immmensely proud of the eCommerce solutions we create for our clients, so it is very rewarding for us to yet again see our clients as finalists at Magento's Imagine Excellence Awards. We hold thumbs for our clients at Imagine 2017 in Las Vegas." 
David Holender, CEO and Co-Founder of Vaimo
Contact us here today to learn more about Vaimo.
About Imagine and Imagine Excellence Awards
Imagine is Magento's main annual conference that unites over 2,500 attendees that are comprised of brands, retailers and technology providers from more than 45 countries to meet, share thoughts and build connections. For more information, visit imagine.magento.com. The Imagine Excellence Awards identify remarkable talent, innovation and growth that retailers around the global Magento ecosystem are propeling across channels.
About Magento Commerce
Over 250,000 businesses globally trust Magento Commerce as the leading eCommerce platform for merchants, brands, and manufacturers in a wide range of retail B2C and B2B industries. Magento Commerce provides the top open source eCommerce platform along with cloud-based omnichannel solutions that let merchants fuse digital and physical customer retail experiences. With an access of over $50B in gross merchandise volume transacted on the Magento platform annually, Magento Commerce is the chief provider for Europe 500, Internet Retailer Top 1000, and the B2B 300, and counts over double the clients to its closest competition on the market. Magento Commerce is backed by a mammoth global network of solution and technology partners, an active worldwide developer community and the biggest eCommerce marketplace for extensions available for download on the Magento Marketplace. More information can be found at www.magento.com.