Vaimo Denmark hosted Meet Magento Denmark on February 2nd, 2017 for the second consecutive year. The event was designed with the goal of bringing together the Magento community and infusing attendees with fresh knowledge about Magento and eCommerce as a whole. The event drew about 150 Magento-minded attendees who helped to create a unique atmosphere.
The event featured a business and a technical track for the two different types of attendees.
The business track included talks from:
Karsten Nygaard, Head of Digital Counseling at Webjuice, opened with a in-depth talk about SEO, with a focus on easy take-aways with great impact that anyone can implement.
Emil Kristensen, CMO & Co-founder at Sleeknote shared his thoughts on newsletter subscription conversion, with examples of do's and dont's, and encouraged the usage of the AB split test.
Jesper Sørensen, CIO at Klean, talked about different ways of configuring products with the help of two illustrative case studies.
Kenneth Boll, CEO at Raptor Services, gave a great presentation on product recommendations and how to keep it relevant for the user, based on Raptor's services.
Niels Kinch, eCommerce Specialist at Palby Marine, provided insight about various analysis that can fine-tune an online shop.
The technical speakers included:
First up was Elena Leonova, Senior Manager of Product Management at Magento Commerce, who talked about "How to Migrate to Magento 2," along with the tools Magento has available and new features.
Next, our own Technical Manager and Magento Yoda, Theis Corfixen, introduced Elastic Search, its purpose and functionality, and why it should be used with Magento.
The third track featured Juan Alonso, Magento Application Engineer at Stämpfli AG, talking about code generation tools for Magento 2, more specifically the tools that allow you to automate parts of your workflow, generate basic CRUD modules, and more.
The fourth track included Ray Bogman, CTO and Co-Founder at Support Desk, who shared his thoughts on SSL offloading with Varnish and Magento 2, and different techniques like Nginx HAProxy Cloudflare.
Finally, Max Riis Christensen, CEO at MakesYouLocal, spoke about the importance of the localisation of your store online, how to approach this topic, and the process to get localised. He reminded the audience that it always takes longer to "get there" than one would think.
Vaimo's CCO and Co-Founder, PJ Utsi, closed the day with his presentation entitled "Ecommerce Tactics for Modern Consumers."
The day ended with a dinner on location for attendees.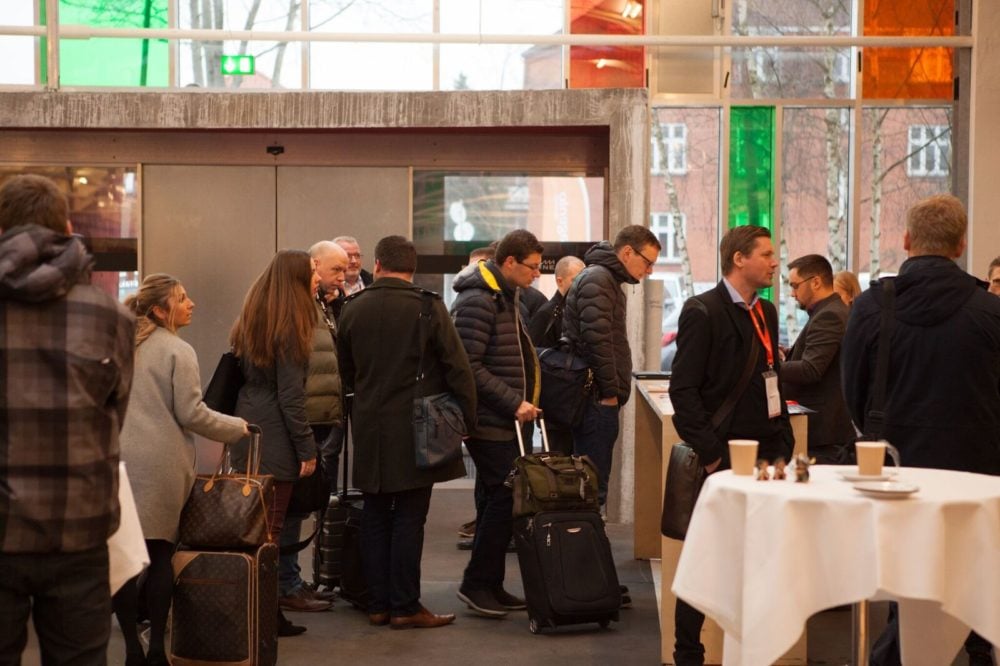 Karsten Nygaard addresses the crowd..
One of the sponsors at the event was our partner, dotmailer.
Ray Bogman shares his thoughts on SSL offloading.
Breaks between sessions were the perfect time to grab a coffee with new friends.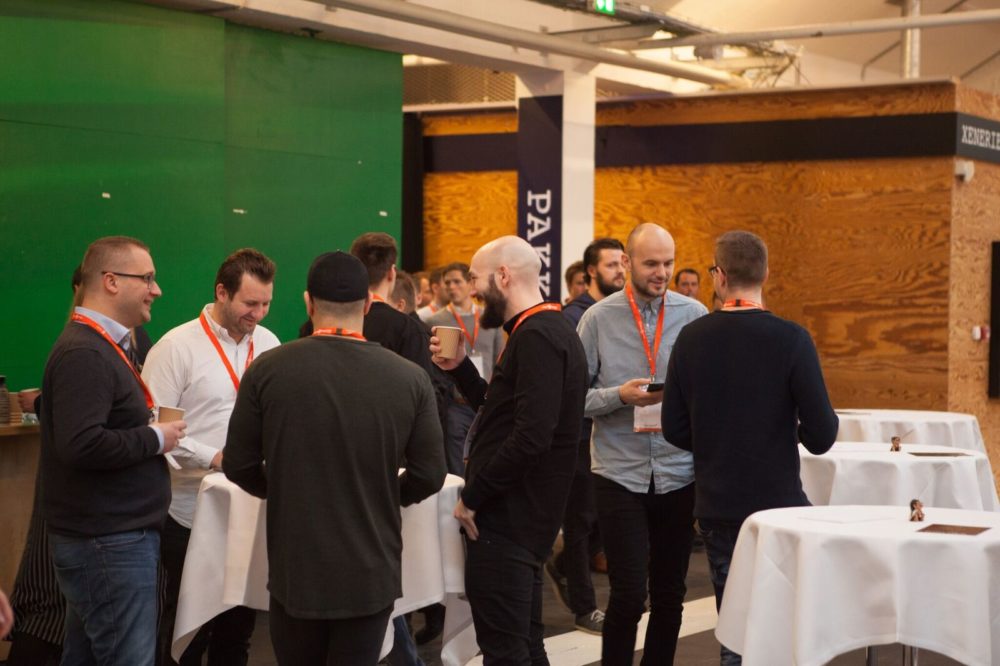 Emil Kristensen conveyed his experiences with e-mail marketing and proposed practical take-aways
A delicious lunch buffet greeted the famishes masses as they emerged from the sessions.
Attendees could easily check the day's program on an accompanying app and even rate sessions.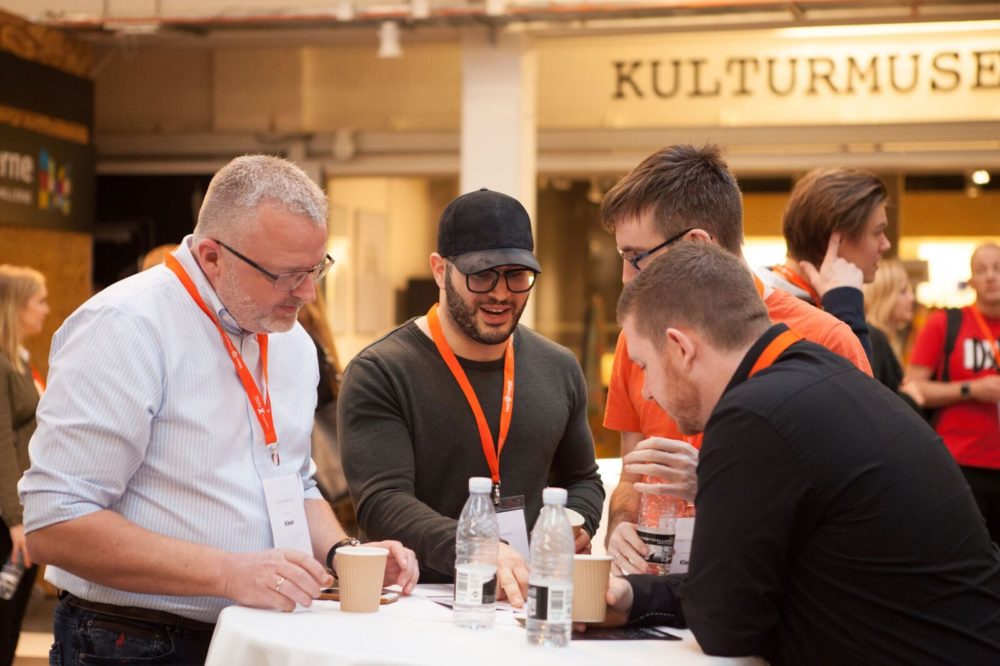 PJ Utsi shares his thoughts on hot eCommerce trends.
The sponsors of the event used every last moment to make connections before closing shop and joining us for dinner.
After the event, some attendees headed to a bar downtown – and our developer-by-day, photographer-by-night,Allan Lund Hansen, could finally relax!