Over the past few months, we've seen the disruption to industries and verticals across the globe as a result of COVID-19. While some industries have been hit hard, others have witnessed growth and new opportunities. But as we all adapt to a new way of living, what's certain is that businesses of all shapes and sizes are being forced to rethink their strategies.
COVID-19 Impact on Ecommerce
This crisis has proven that merchants cannot afford to ignore digital any longer. Whether by choice or necessity, we're all relying on eCommerce stores more than we ever have. Some customers may be purchasing new product categories online for the first time while others may be completely new to the world of online shopping and eCommerce.
Whatever our digital proficiency might be, it's likely that we're all—to some extent—interacting with certain brands online for the first time.
Ecommerce Tools for 2020
With new waves of customers searching for products online, your eCommerce store needs to entice, delight and satisfy customers at every step of the purchasing journey if it's going to compete. To do so, you need a comprehensive suite of eCommerce tools in your back pocket to proactively address each of your customer's pain points. If your site lacks intuition and leaves customers frustrated as they slowly flip between pages trying to find what they need, there's only one place they'll be headed—the close button (and then to a rival competitor).
Download our new guide today and incorporate the latest eCommerce technologies to build long-lasting relationships with your new customers.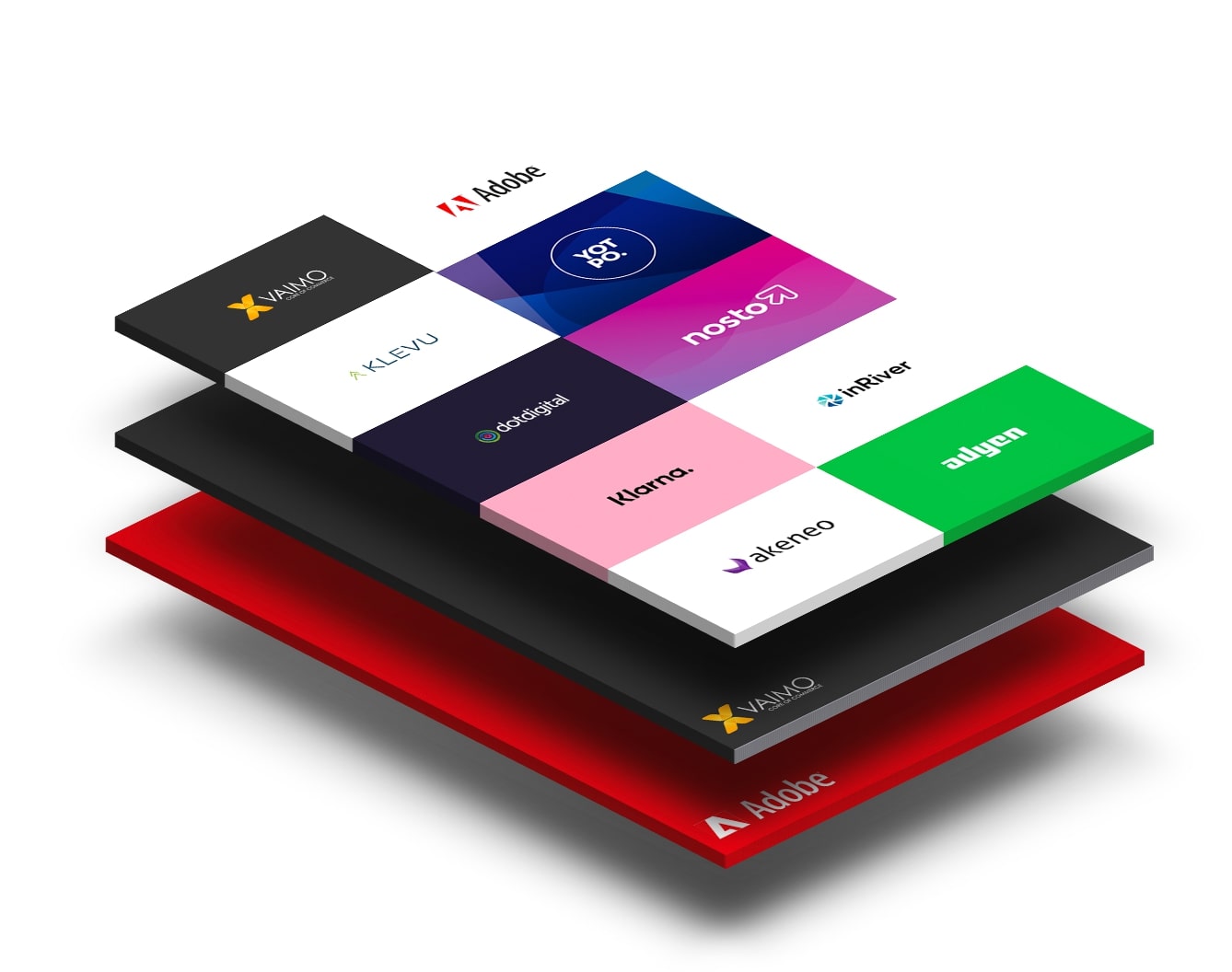 Redefining Customer Experience
Terms like 'customer is king', 'customer experience' and 'customer-centricity' are often tossed around loosely like confetti. But if there's ever been a time to re-evaluate these mantras and put your customers at the heart of your eCommerce offering—it's now.
That's because we're seeing a new customer emerge from the current crisis, with their own set of beliefs, expectations and motivations. As discussed, customers might not be showing up at your eCommerce store because they want to, but because they NEED to. As a result, you're dealing with a different type of customer.
Here's what they want (and expect):
Simplicity A customer with limited online experience is used to going to their favourite physical store, where they know where to go, what to look for and how to pay. They know the whole process like the back of their hand. But what about when they arrive at your eCommerce store for the first time? The experience of this customer needs to be taken into account. Maybe they need more interaction, messaging and/or guidance? They certainly want intuitive navigation and search so that they can get to where they want to go as quickly as possible, without confusion.
Trust COVID-19 has led to an increase in hacking and data breach cases which are being reported on a daily basis. And it's in this environment that people will be coming to your online store for the first time. Those who are less digitally savvy will be particularly

apprehensive or suspicious

when purchasing online. As a result, you need methods to build trust from the get-go—think, user-generated reviews, endorsements, testimonials and instant customer service.
Information Buying a new home appliance without ever seeing it in person can be a daunting prospect for a proportion of shoppers. That's why product information on your site is more important than ever. This is more than just simple product descriptions and specifications, though. You need to think about how you can replicate the in-store experience on a screen be it through interactive photos, video reviews, how-to guides and more.
Speed In a physical store, think how long it takes you to tap your credit card on a card reader to pay—one second, maybe two? Shoppers expect this ease on your store too, which is why you need the payment service tools to make their journey and checkout as frictionless as possible.
Ecommerce Features 2020
Through the power of eCommerce, you can deliver on every step of your customer's journey so that the process is as smooth as they expect. And though true that customer expectations might be on the rise, a toolbelt of eCommerce features can help you address any concerns your customers might have.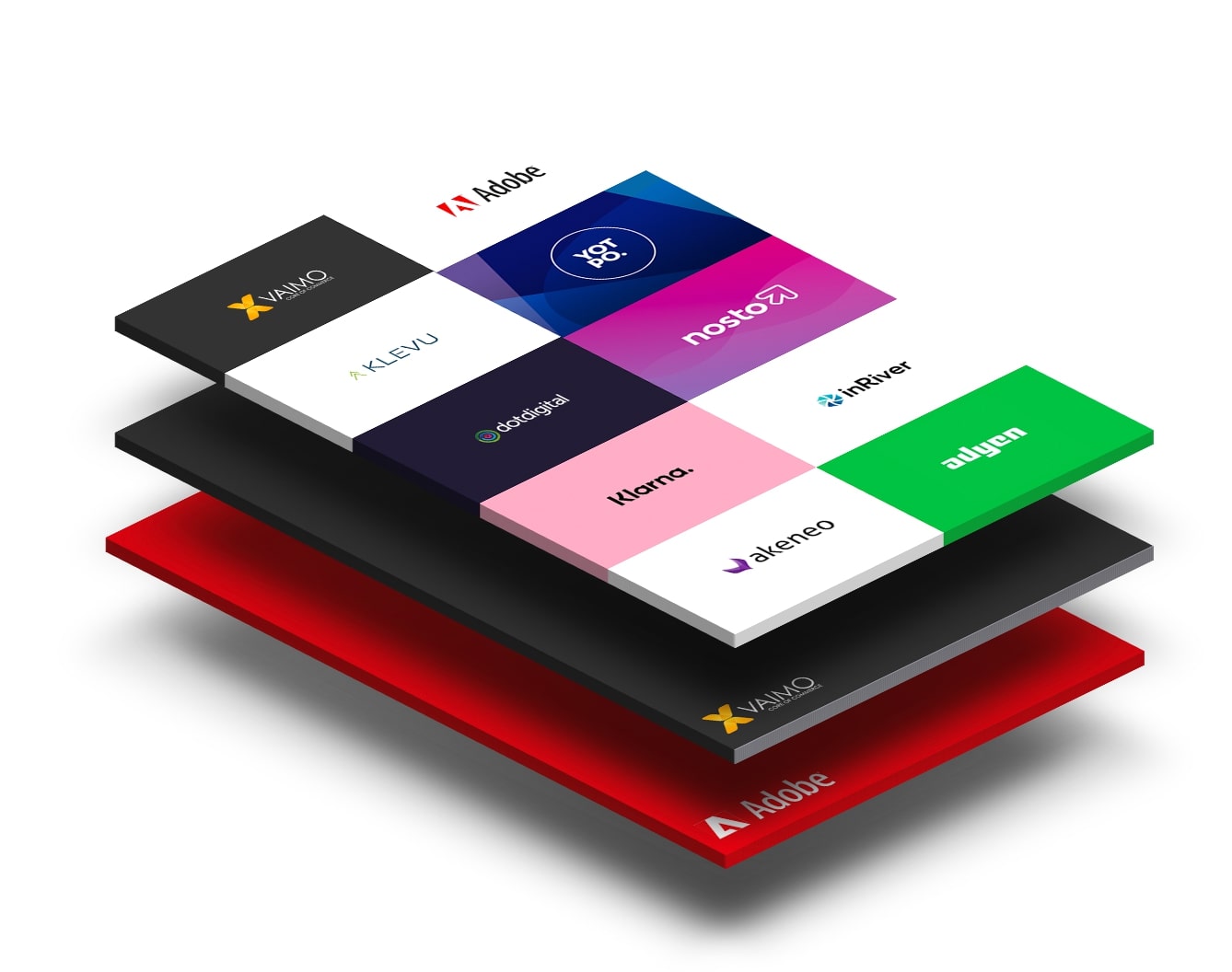 At Vaimo, we work with a carefully curated portfolio of technology partners to ensure that your eCommerce store is primed for long-term success. Each of our partners offers you innovative tools that you can leverage to provide your customers with highly-personalised, engaging shopping experiences that they'll want to try again and again.
Download our brand new guide today
to learn more about the latest eCommerce technologies that you can incorporate to drive engagement, sales and loyalty.