Vaimo's partner, Yotpo, has just released a brand new case study of our client—Helly Hansen, detailing their recent eCommerce journey, the move to Magento 2 and the integration of Yotpo's functionalities.
Helly Hansen was founded in 1877 by sea captain Helly Juell Hansen and his wife in their quest for waterproof gear that could withstand the treacherous conditions on Norwegian seas. Today, Helly Hansen is worn and loved by professional skiers, world-class sailors, Olympic champions, and the everyday athlete. Working with Vaimo, Helly Hansen has successfully brought their offline success online and grown their international brand presence with multiple stores and eCommerce sites.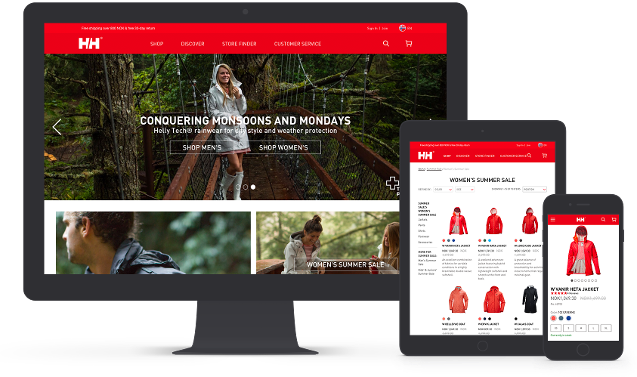 Through partnering with Vaimo and integrating Yotpo's functionalities, Helly Hansen has witnessed dramatic improvements in their metrics right across the board. These include a 45% increase in revenue, a 32% increase in transactions and a 68% increase in transactions from mobile. (Percentage increase 2016 vs 2017—year before replatform and year after replatform).
As noted by Vaimo's CCO, PJ Utsi, it is the strong partnership between Vaimo and Yotpo that has led to Helly Hansen's eCommerce success:
 "With Magento 2, Helly Hansen could create a unique, limitless, and engaging shopping experience through easy customization and seamless third-party integrations. To then partner this platform with Yotpo and benefit from insightful user-generated content delivered transformational results. Today, reviews are an integral part of Helly Hansen's product development strategy: They are used for sizing feedback and understanding what works and what doesn't."
PJ Utsi – CCO, Vaimo
 You can now read the full Yotpo case study here!
Cover Image provided by Yotpo