As a global leader in the digital commerce space, Vaimo is committed to driving innovation and empowering success in our clients around the world. One way we share our knowledge and expertise is through the many events that we exhibit at and sponsor each year.
We're pleased to announce our presence at a number of BeNeLux commerce events over the coming months where we'll be offering our support and guidance to help you grow in the ever-changing omni-channel and eCommerce arena.
Come and join us at one of the events below to get practical help in addressing your B2C and B2B challenges in the dynamic world of commerce!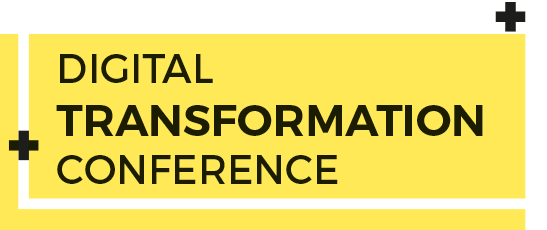 Image source: Digital Transformation Conference website
Digital Transformation Conference
When? April 18th, 2018
Where? Lamot Congres Centre, Mechelen, Belgium
The Digital Transformation Conference has as its key focus for this year the theme of 'innovation.' It will provide attendees with insightful guidance on how to start innovating and will inspire you with the latest trends and know-how from the industry. With sessions covering customer, business, technology and sustainable innovation, the conference provides a truly comprehensive look at how your business can benefit from digital transformation.
Vaimo are pleased to be both a sponsor of the event and also an exhibitor. In addition, our Head of Strategy, Henrik Feld-Jakobsen, will talk about the best of digitalisation and innovation in digital commerce based on Vaimo's global clients.
If you're interested in taking your business to the next level, then sign up to the event with this link to receive an exclusive discount through Vaimo!


Image source: eCommerce Summit website
When? April 20th, 2018
Where? The Hotel, Brussels, Belgium
Vaimo are pleased to be attending the eCommerce Summit both as a gold partner and as an exhibitor. You can also catch our Head of Strategy, Henrik Feld-Jakobsen, who will be speaking at this renowned event.
Now in its 5th edition, the eCommerce Summit tackles the hottest eCommerce trends around today and looks at how you can exploit these to your grow your business. With a packed schedule covering everything from AI to omni-channel and the payments revolution to growth hacking, the event will provide you with the latest eCommerce tools to incorporate into your business operations.
Visit us at our booth to get help with the challenges that your business is facing today. Our team of experts will be able to offer advice according to your business needs and devise a solution that works for you.
Sign up to event here!
Image source: Webshop Vakbbeurs website
When? 25th–26th April, 2018
Where? Nekkerhal, Mechelen, Belgium
Vaimo will be exhibiting at this year's Webshop Vakbeurs—a key event on the eCommerce calendar for those looking to optimise their online sales or for those companies who are looking to take their first move online. In addition to the various exhibitors, over 50 guest speakers will deliver presentations and workshops, full with inspiring stories and practical advice.
Whether you're completely new to the online environment or you've taken your first steps, Vaimo can help you increase growth with the help of strategy, design and technology . Visit us at booth 45 to learn how we drive growth in digital commerce for our clients around the world.
You can register for this event for free here!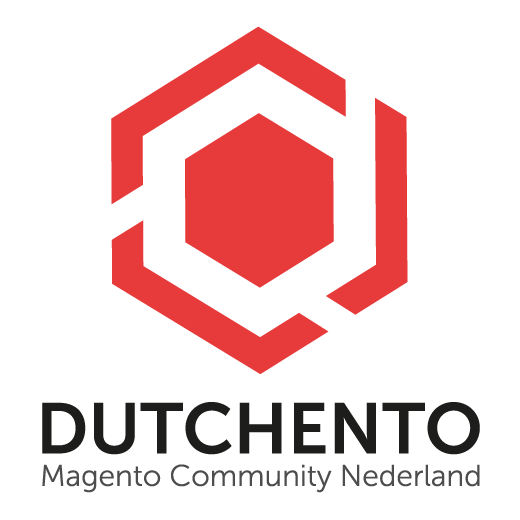 Image source: Meet Magento website
When? June 1st 2018
Where? Jaarbeurs, Utrecht, Netherlands
The 10th edition of the Dutch Meet Magento conference brings together over 500 Magento enthusiasts to explore Magento development and the world of eCommerce!
You can visit Vaimo at our booth to learn more about the ways in which we empower our global clients and how we can solve your eCommerce challenges.
Tickets for the upcoming event are available here!
Image source: Emerce wesbite
When? June 14th 2018
Where? Inn Style Maarsen, Utrecht, Netherlands
If you've got questions around B2B marketing, sales and eCommerce then this is one event that you cannot afford to miss. Featuring over 30 international speakers and dealing with topics around customer experience, conversion optimisation, sales leads and much more, you'll learn the latest eCommerce trends and tips and will be able to network with your industry peers.
As a Magento Global Elite Partner, Vaimo will be pleased to discuss your eCommerce requirements in order to take your business to the next level. You can sign up for the event here!
Make sure you come and visit us at any one of these events where our team of experts will be happy to discuss your eCommerce needs. And if you cannot attend on this occasion then please just get in touch with the BeNeLux team at any time if you're looking to grow your digital commerce aspirations.