We are very pleased to announce that our client, Luhta Sportswear Company, has been selected as a finalist for the prestigious Imagine Excellence Awards.
The annual Imagine Excellence Awards recognise the exceptional creativity, innovation and success of Magento merchants and partners across the globe. They celebrate the very best in leadership, innovation, teamwork and business impact.
Despite a more rigorous submissions process, this year saw over 230 entries across 15 categories. Luhta Sportswear Company and Vaimo have been selected as a finalist in the category 'Best B2B Innovations.' This award recognises branded manufacturers, wholesalers or distributors pioneering unique and innovative solutions to support new business models, grow sales, or improve customer interactions.
Luhta Sportswear Company's B2B innovation comes in the form of its innovative new SalesManTool. This feature set allows sales representatives to order huge quantities of products on behalf of store chains and individual stores around the globe. Through its extensive set of custom functionality, SalesManTool allows Luhta Sportswear Company to tackle the ever-present challenge of offering B2B customers seamless and easy purchasing experiences across channels.
The Vaimo Team implemented a large number of customisations to drive the success of this project. Here are just some select custom features delivered from the exhaustive list:
Multi-source inventory functionality, ported from Magento 2.3 version
Custom customer hierarchies (Store, Chain, Country, Global)
Creating and managing product catalogues in Magento Admin
Real-time dashboard for sales and sales targets
Fully customised cart view
Handling multiple currencies per customer
Customer hierarchy based product pricing and currency
Adding tens of products into cart at once from product page dynamic grid view
Customised search functionalities
The Luhta Sportswear Company's SalesManTool in action: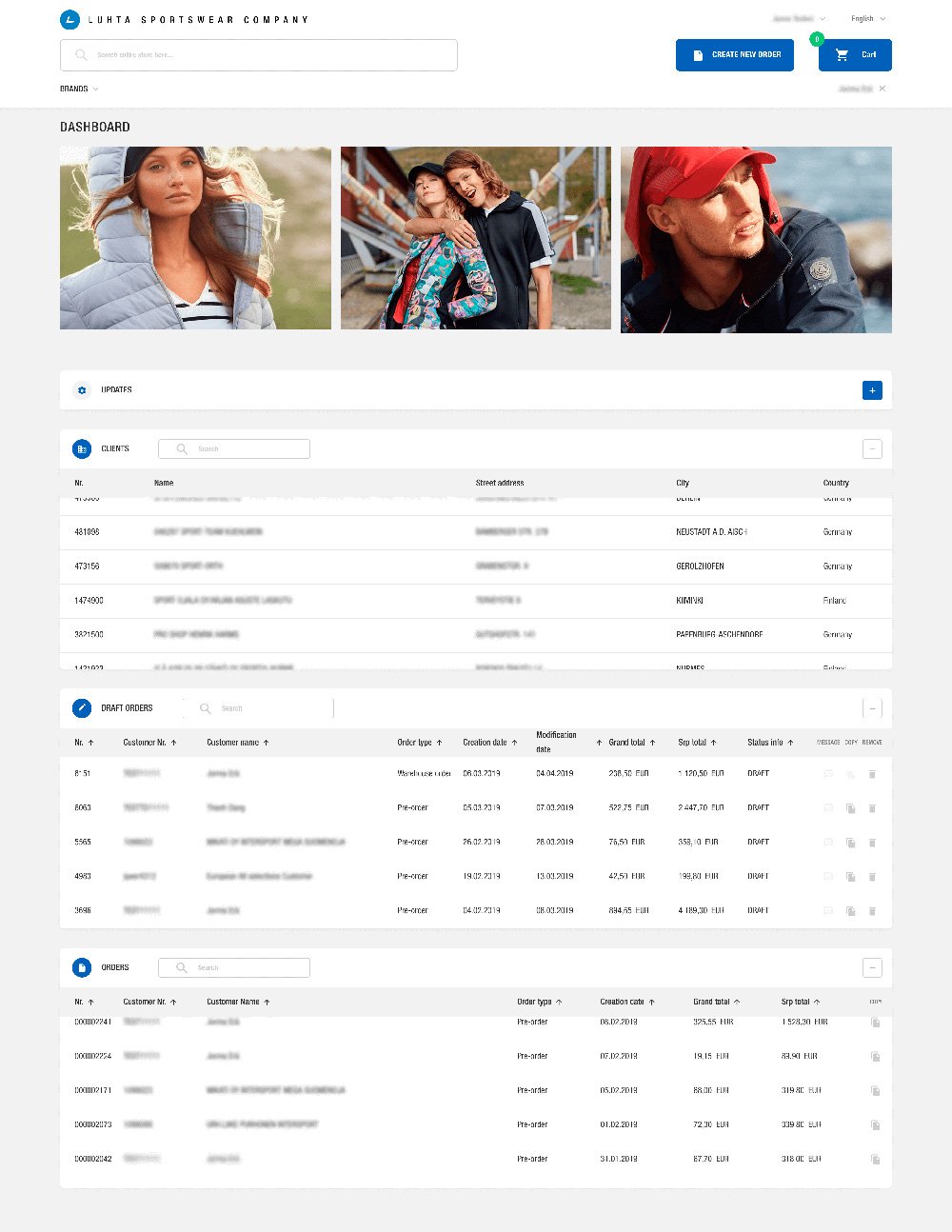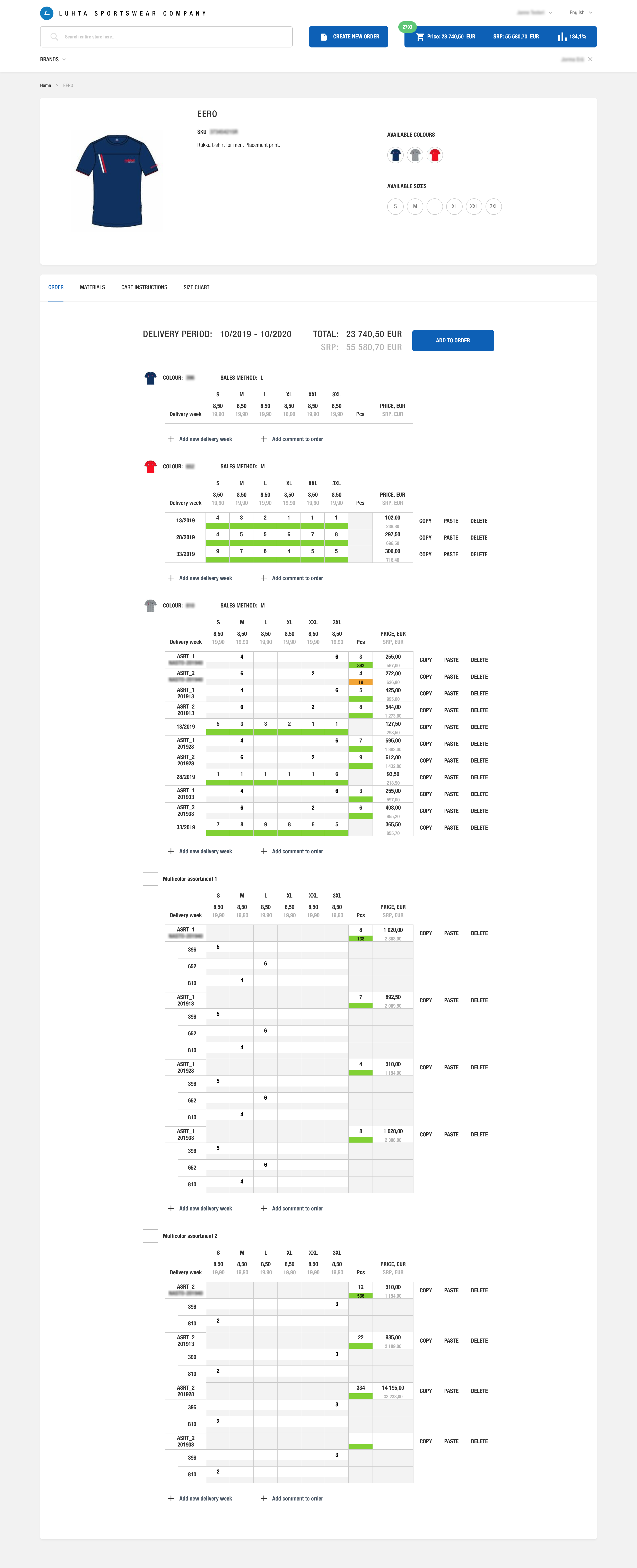 "We are very honoured and happy about this nomination", says Marko Rytkönen, Country Manager of Vaimo Finland. "We have a longstanding relationship with Luhta Sportswear Company and we are pleased that the fruits of this partnership have been recognised in the Magento Imagine Awards. We are excited about this project developed for a retail brand with a long history, and we see great potential in its further development as a state-of-the-art digital service for B2B customers."
Marko Rytkönen
Country Manager Finland, Vaimo
Congratulations to all the other finalists for the 2019 Imagine Excellence Awards. You can view the full list here!
About Magento Imagine – www.imagine.magento.com
Imagine started eight years ago with a grand vision: to connect the global eCommerce community. Today, it brings together 3,000+ eCommerce experts, including merchants, agencies, and technology providers from over 50 countries. Together, they inspire, advance, educate, collaborate, and enjoy a unique Magento experience.
About Vaimo – www.vaimo.com
Founded in 2008, Vaimo is the global leader in delivering award-winning digital storefronts, omnichannel solutions and mobile apps. Our only focus is to drive digital commerce success for our brand, retail and manufacturer clients. Operating in 15 international markets across the globe and with over 400 employees, we provide an international presence that allows us to cultivate close, long-term relationships with our clients. With a focus on driving digital innovation, our services cover the full spectrum of your Commerce needs ranging from strategy, design, development, optimisation, cloud services, all the way to wherever your Commerce initiatives reach. We deliver solutions around B2B, B2C, Omni-Channel, PIM, Order Management, Business Intelligence, Marketing and Operational CRM.