Stockholm, Sweden, Mar. 21, 2023–Vaimo, a leading customer experience agency, has been named the Adobe 2023 Digital Experience Emerging Partner of the Year for EMEA. The awards recognize Adobe partners that significantly helped scale Adobe's business, have propelled Adobe to new markets, or have delivered significant value to customers through Adobe's solutions.
Adobe grants this particular award to the EMEA partner that has demonstrated outstanding cloud-first implementations, solid collaboration with Adobe Customer Solutions, and an exceptional commitment to driving growth for Adobe in EMEA.
"The Adobe partner arena is deeply competitive, so we are honored to be recognized as the Adobe 2023 Digital Experience Emerging Partner of the Year for EMEA. Adobe has been our key strategic partner for the last 14 years, and we have fostered success for our clients in the EMEA region in collaboration with Adobe. "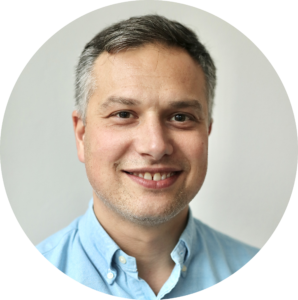 David Holender
Chief Executive Officer & Co-Founder
Vaimo
David continued, "Today, our strategy in digital experience goes much further than simply commerce. The winners of tomorrow will be leaders of digital commerce, content, data, and insights & activation. Our recent acquisitions of The Service Corporation and Nobi.digital ensure that our offering covers all relevant areas around mastering the digital experience. Adobe has been instrumental in ensuring we meet our clients' needs and continue to deliver world-class experiences to the end customers."
Christian Keim, VP Interim Head of EMEA DX Partner Sales at Adobe, said, "Vaimo demonstrated their commitment to our partnership by delivering exceptional cloud-based client implementations. Their dedication to extending Adobe's reach in the EMEA region means the Adobe 2023 Digital Experience Emerging Partner of the Year for EMEA is well deserved. We are excited to build on our international strategic partnership with Vaimo to contribute to client success."
Vaimo, an Adobe Gold Partner, worked with Adobe (previously Magento) closely from the company's inception in 2008. Vaimo and its clients have won multiple awards and become trailblazers in the Adobe community. Vaimo's client, Selver, became the first ecommerce grocery store on the Magento platform in 2015. Vaimo has delivered hundreds of Adobe projects globally to B2C, D2C and B2B brands, retailers, and manufacturers.
About Vaimo
Vaimo is one of the world's most respected experts in digital commerce and customer experiences. As a full-service agency, we deliver consulting, design, development, support, and analytics services to brands, retailers, manufacturers, and organizations all over the world.