Stockholm, Sweden, Mar. 1, 2023 — Vaimo, a leading customer experience agency, released a new composable commerce accelerator product that empowers businesses to take their composable strategy to market quickly. With commercetools as the powerhouse commerce engine, the Vaimo LaunchPad is a composable starter kit that covers four main areas: a baseline for composable architecture, services and integrations that allow data to flow easily between systems, a foundation for DevOps that enables faster technical onboarding, and accelerators to speed up implementation.
"Going composable can seem daunting. Much like assembling a piece of Ikea furniture without the user manual, the task seems impossible. The Vaimo LaunchPad is your user manual, guide, and map. We spent thousands of hours selecting, testing, and ensuring that all the pieces work together seamlessly—so you don't have to. This doesn't mean you can't change pieces of the puzzle—but it gives you a solid starting point and a strong platform for your composable commerce journey."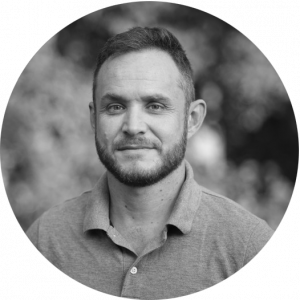 Charles Heal
Commercial Director
Vaimo, UK
Vaimo's LaunchPad allows businesses to extend, replace and add technologies based on their growth and needs. The flexibility means that there's no need to pour resources into maintaining custom architecture.
"We're working with hand-selected, best-of-breed partners with proven records of excellence within their fields for the Vaimo LaunchPad. We help our clients select the best partners for their needs to ensure they receive a solid composable commerce foundation right off the bat," said David Holender, CEO & Founder at Vaimo.
David continued, "Our focus at Vaimo is to broaden our service offering and provide state-of-the-art experiences for our clients and their customers. Our experience building and maintaining ecommerce solutions for over 14 years means that our clients receive a future-proof solution with the LaunchPad."
The Vaimo LaunchPad is a perfect match for companies with ambitious omnichannel goals and a vision of connecting all sales channels or companies that want to focus on creating competitive digital services. More and more digital ecommerce retailers and brands are choosing composable architecture to keep up with digital trends and new technologies.
About Vaimo
Vaimo is one of the world's most respected experts in digital commerce and customer experiences. As a full-service agency, we deliver consulting, design, development, support, and analytics services to brands, retailers, manufacturers, and organizations all over the world.