As a global leader in the digital commerce space, Vaimo is committed to driving innovation and empowering success in our clients around the world. One way we share this knowledge and expertise is through the multitude of events that we host and attend throughout the year.
We're pleased to announce our presence at a number of events over the coming months where we'll be offering our support and guidance to help you grow in the ever-changing omni-channel and eCommerce arena.
Come and join us at one of the events below to get practical help in addressing your B2C and B2B challenges in the dynamic world of commerce!
D-Congress by Svenks Digital Handel – March 8th 2018
Gothenburg, Sweden
Vaimo is a sponsor of this year's D-Congress event, where we will have a shared stand with our long-standing business partner, Magento. In addition, Vaimo's head of strategy, Henrik Feld-Jakobsen, will talk about the best of digitalisation and innovation in digital commerce. Vaimo & Magento have put together a digital assessment. Take the survey and find out if you are driving success in Digital Commerce! 
You can visit Vaimo and Magento at stand H06:02 to learn more about how to drive digital success for your business. If you are interested, you can also pre-book a meeting with Vaimo & Magento.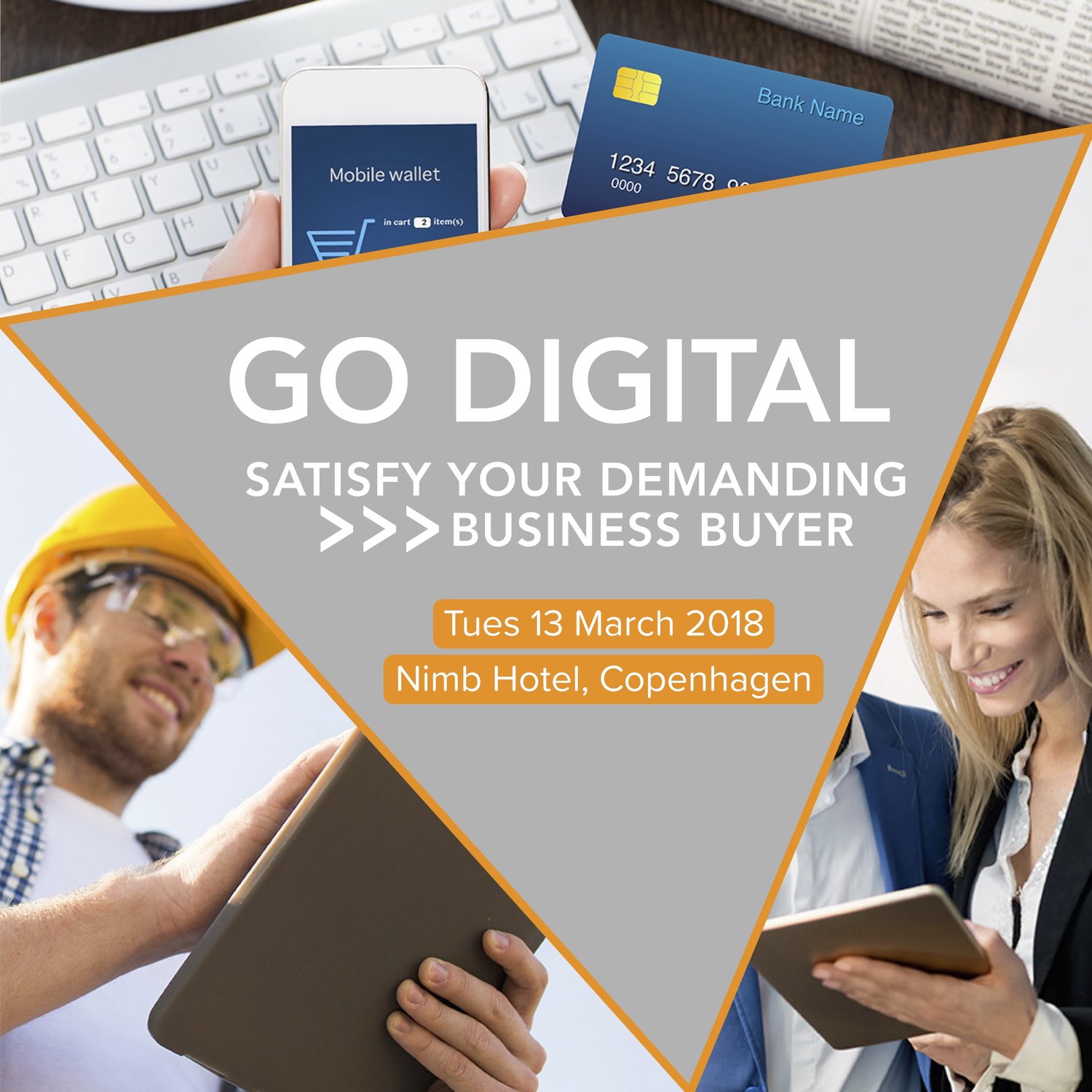 Go Digital: Satisfy Your Demanding Business Buyer– March 13th 2018
Copenhagen, Denmark
A joint roundtable event with Vaimo, Magento and dotmailer, this session will cover the challenges of going digital within B2B Commerce, as well as discussing the benefits included in the process; new business opportunities, better buyer experience, Loyalty and revenue growth through personalisation and content focus.
Image source: eCommerce + Shop Tech website
Ecommerce + Shop Tech – March 14th – 15th 2018
Helsinki, Finland
Ecommerce + Shop Tech is the largest event in Finland for retail professionals. Vaimo Finland will be exhibiting at this event along with InRiver.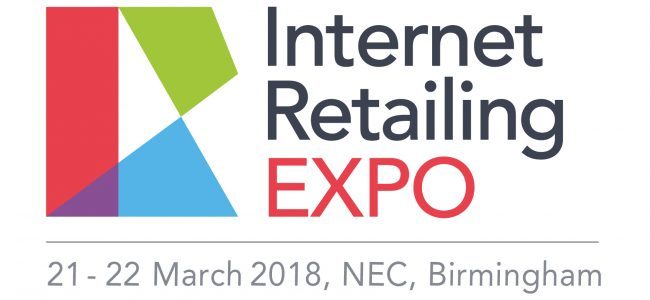 Image source: Internet Retailing EXPO website
IRX Expo – March 21st – 22nd 2018
Birmingham, UK
IRX is the UK'S largest multi-channel retail event with over 5000 attendees and 90 guest speakers. Vaimo will be exhibiting at this event and look forward to seeing you there!
B2B Webinar Vaimo & Nosto – April 10th 2018
London, UK
Vaimo and Nosto will be co-hosting this webinar where you can learn more about how your business can thrive in the area of B2B eCommerce. Our expert ecommerce strategist Stephen Hill delves into what a B2B company can learn and apply in their business for supercharged growth and better shopping experiences for B2B customers. Download our latest whitepaper on '5 Things B2B can learn from B2C' and register your interest for the future webinar. 
Image source: PIMpoint Summit website
PIMpoint Summit – April 12th – 13th 2018
Malmö, Sweden
PIMpoint 2018 is quite simply the PIM event of the year where you can learn more about the latest trends, get inspired and meet your industry peers. The event offers a packed agenda with insightful sessions on strategy, technology, partner stories and so much more. Vaimo is proud to be exhibiting at and sponsoring this year's Summit.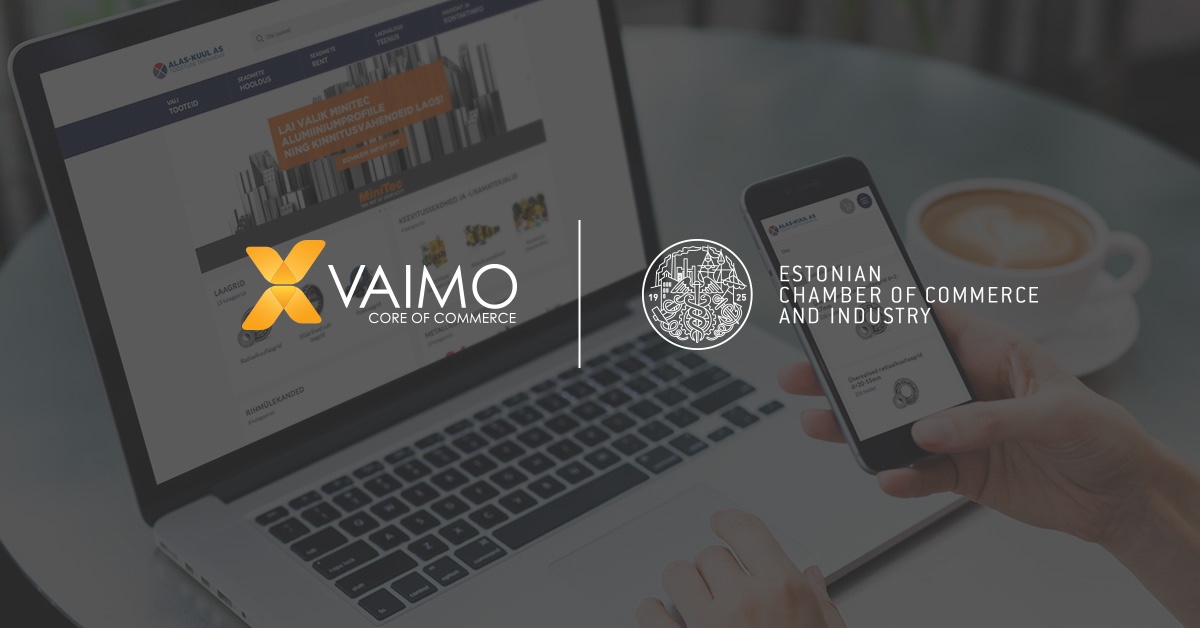 How to go digital with B2B vol 2 – April 12th – 13th 2018
Tartu, Estonia
In conjunction with the Estonian Chamber of Commerce, and following the success of our last event, Vaimo is pleased to host this B2B session in Tartu, Estonia.
We'll give you an overview of the latest trends in B2B eCommerce and help you to understand why an online presence is key to the sustained success of your B2B business. Our client Selver will be attending the event to talk about the success of their project. 

Image source: eCommerce Summit website
Ecommerce Summit – April 20th 2018
Brussels, Belgium
Vaimo is sponsoring Belgium's largest eCommerce event this year. At its 5th edition, the eCommerce summit will offer premium content taught by 24 industry experts. The event will welcome more than 350 attendees at the Hotel and will be your chance to interact with industry peers through dedicated networking sessions.
Image source: Magento website
Imagine 2018 – April 23rd – 25th
Las Vegas, USA
Imagine started eight years ago with a grand vision: to connect the global eCommerce community. Today, it brings together 3,000+ eCommerce experts, including merchants, agencies, and technology providers from over 50 countries to inspire, advance, educate, collaborate, and enjoy a unique Magento experience.
As a Magento Global Elite Partner, Vaimo is looking forwarding to attending this year's event and continuing the strong relationship it holds with Magento.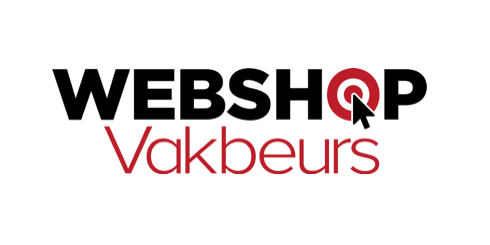 Image source: Webshop Vakbeurs website
Webshop Vakbeurs – April 25th – 26th 2018
Mechelen, Belgium
Vaimo is pleased to be exhibiting at this year's Webshop Vakbeurs conference, a leading commerce and retail event in Belgium. The event offers a complete overview of success in eCommerce, analyses the latest trends and lets you network with others in the industry.
Be sure to come and visit us at one of the above events where we will be pleased to discuss your eCommerce requirements. And if you can't make one of these, it's not a problem—just contact us at anytime to learn more about how we can drive growth in your digital commerce.