Let's take a Closer look into the User experience
User perception deeply impacts an ecommerce site's success. Does your site give value? Is it easy to use? Is it pleasant to use? 
Certain universal UX elements create frictionless shopping experiences. Download our on-demand webinar to learn why UX is important and how to create better user experiences. We will share practical insights into five crucial areas that will immediately improve your site.
What you will learn:
Quick wins around UX and ecommerce;
Fundamentals of an ecommerce site – the good and the bad;
What you should do to improve your landing pages, navigation, search, product pages and conversions;
Some tips on what to do next.
SPEAKER: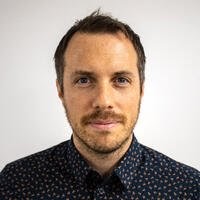 Stephen Hill
Senior eCommerce Strategist
Stephen has over 12 years of experience working in ecommerce. Starting with Coca-Cola in Australia in 2006, he's now based in London, working for Vaimo's Strategy and Consulting department and helping clients grow with their data-driven approach.
Having spent time on both the agency and client sides, Stephen possesses a wealth of experience with eCommerce tactics. He has worked with global clients such as Dyson, L'Oréal, Helly Hansen, Royal Mail, Casio, Agent Provocateur & the Royal Academy of Arts.