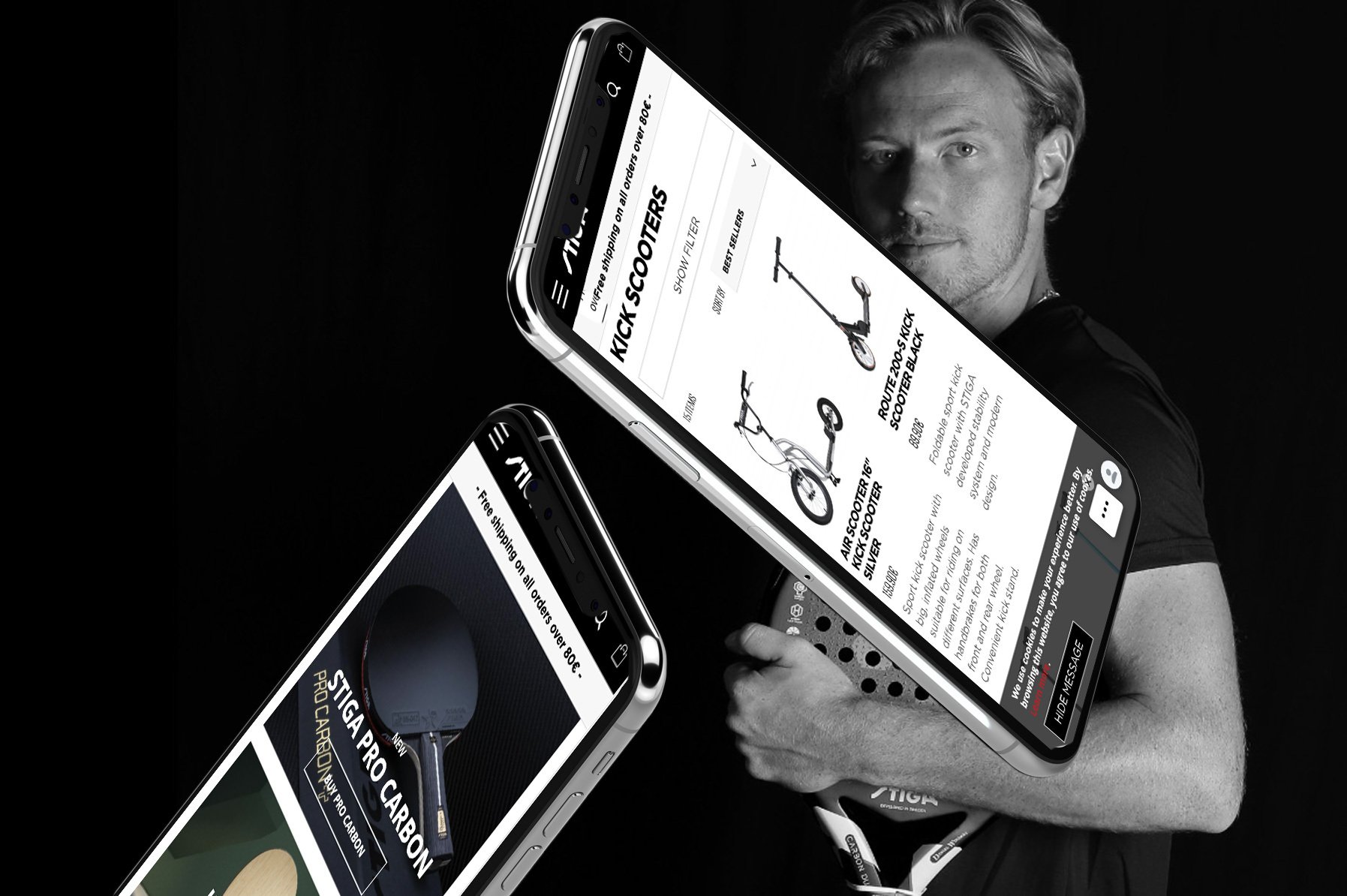 STIGA Sports
STIGA Sports is one of the world's largest brands in table tennis with partners in over 100 countries. Born in Eskilstuna, Sweden, in 1944, it has now grown into a worldwide phenomenon offering a wide range of sports items.
Live site
The Challenge
Before partnering with Vaimo in 2016, STIGA Sports was selling their products via resellers and distributors. All of their orders were taken manually with pen and paper, and they had no eCommerce solution. To keep up with the changing market, STIGA Sports decided to invest in their own digital sales channels.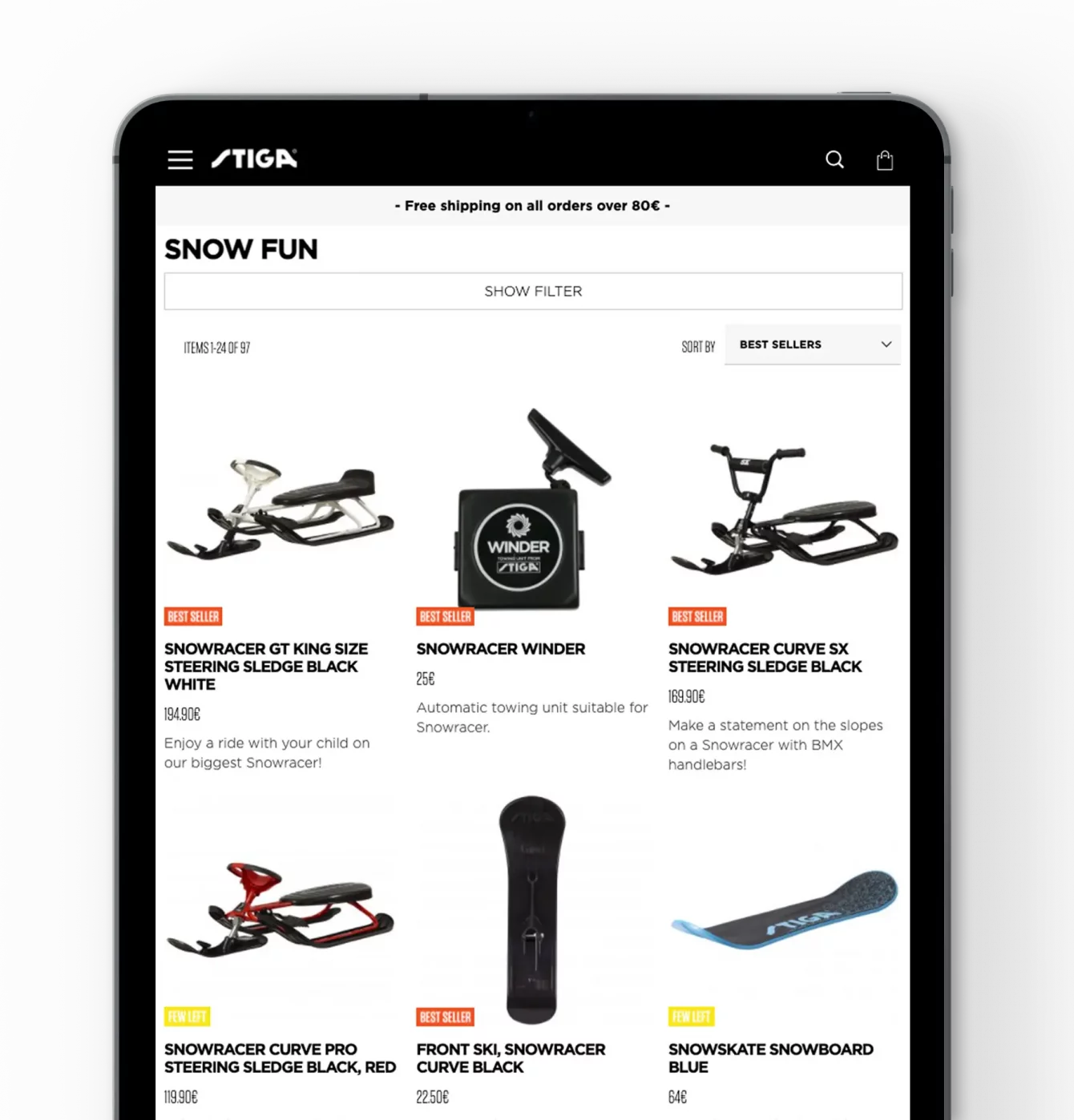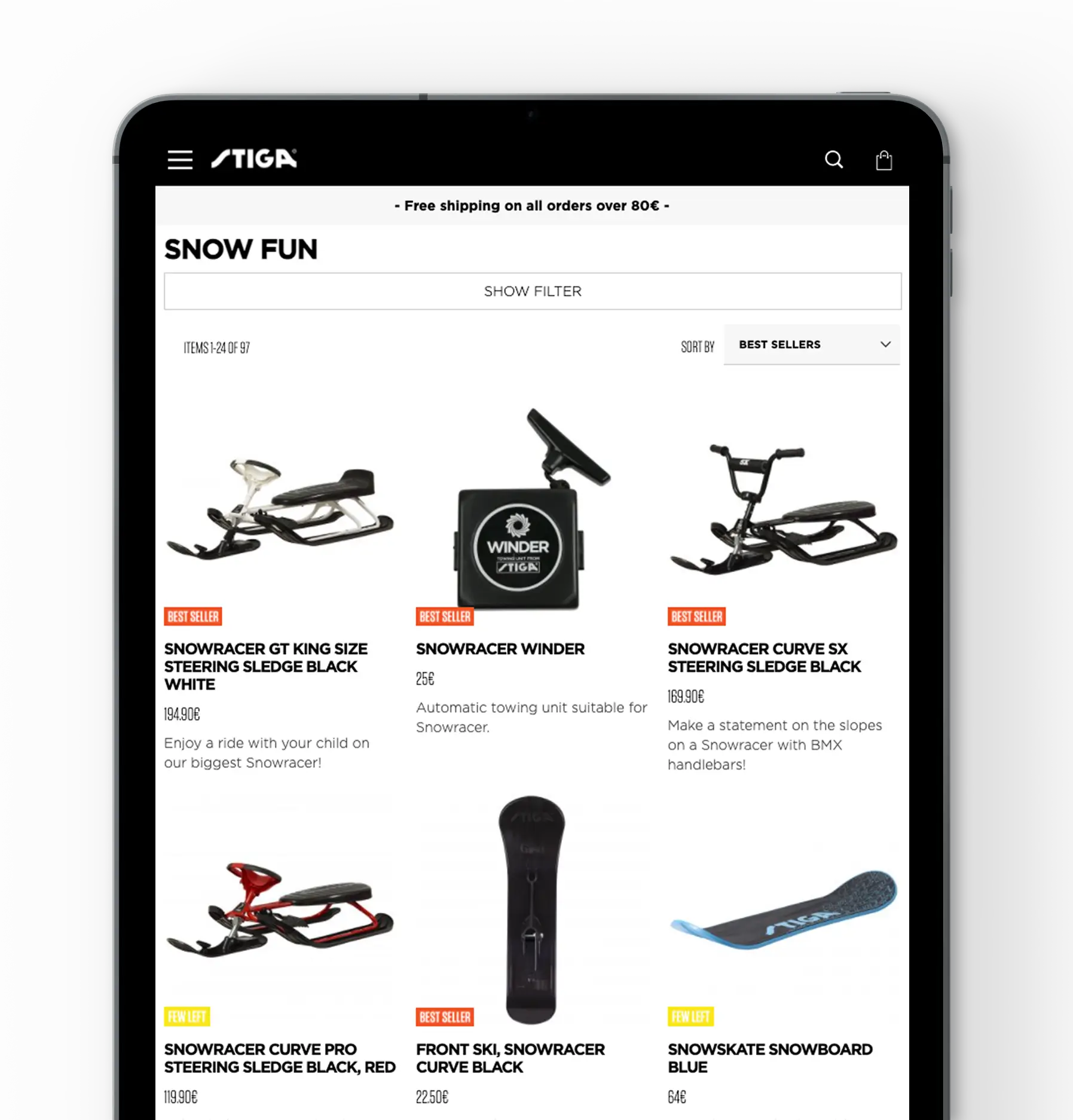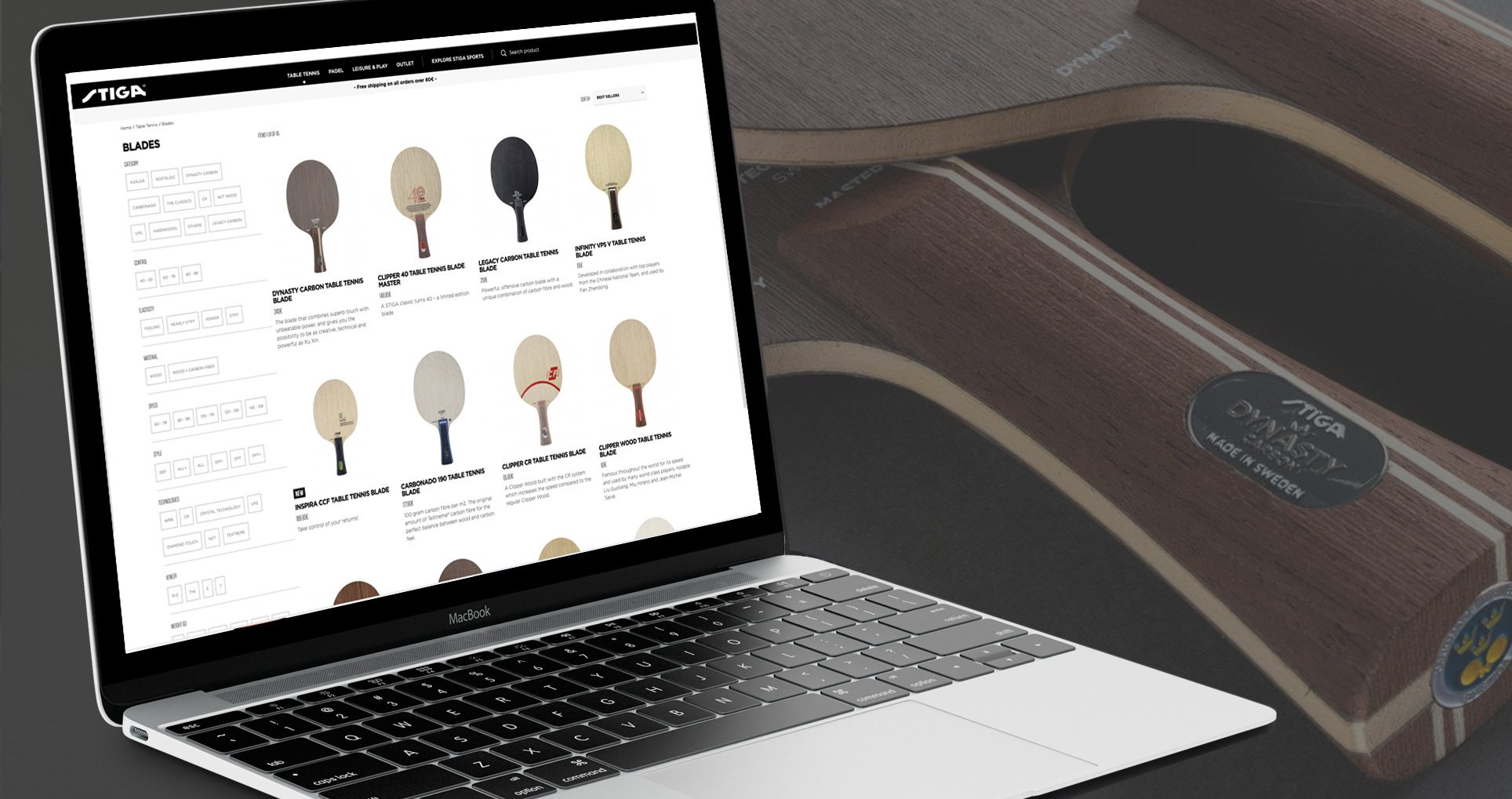 The Project Delivery: Ecommerce During COVID
With the COVID-19 crisis leading to many professional table tennis players not being allowed to compete, STIGA Sports saw a reduction in the table tennis products sales on their website. Some of their partners with physical stores were also facing difficulties. This challenging year highlighted the benefit of both D2C and B2B digital sales channels for STIGA Sports.
The sales in their leisure and hobby section on the website soared as people were spending more time at home but still wanting to stay active. Snowracers, also known as a toboggan or a sledge, were especially popular, as people were making the most of a snowy winter in Sweden.
"We are very happy with our experience with Vaimo and have a close relationship with the team. They have not only helped us with the technical development of our website but also across-the-board, for example with educating our team on the Adobe Commerce platform."
Gustav Lundin, Ecommerce Manager

The Future
STIGA Sports is continuously improving their eCommerce experience; they have recently launched a new checkout for their D2C site and are working on further automating their B2B online orders.
STIGA Sports has ambitious plans for growth in the Swedish and international markets. They are planning on continuing their work on improving the SEO of their site and exploring new marketing channels to archive their goals.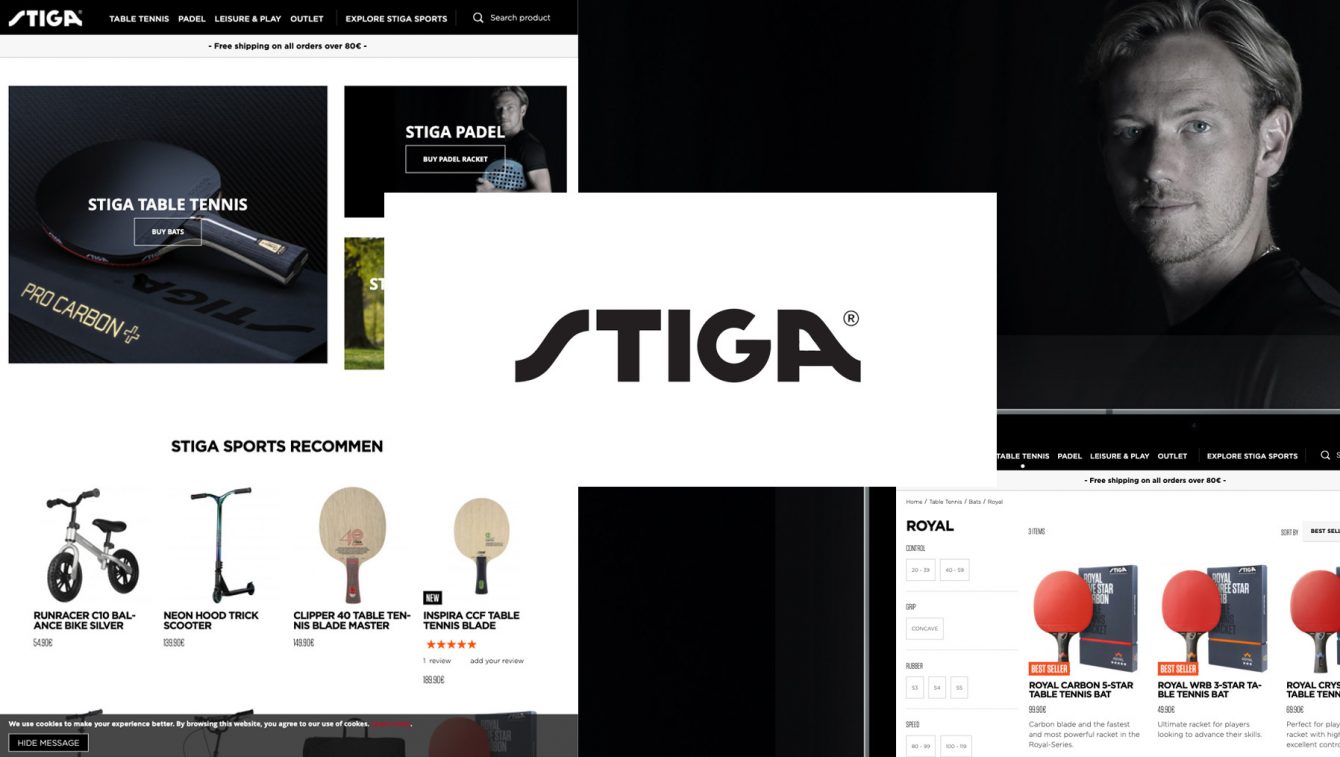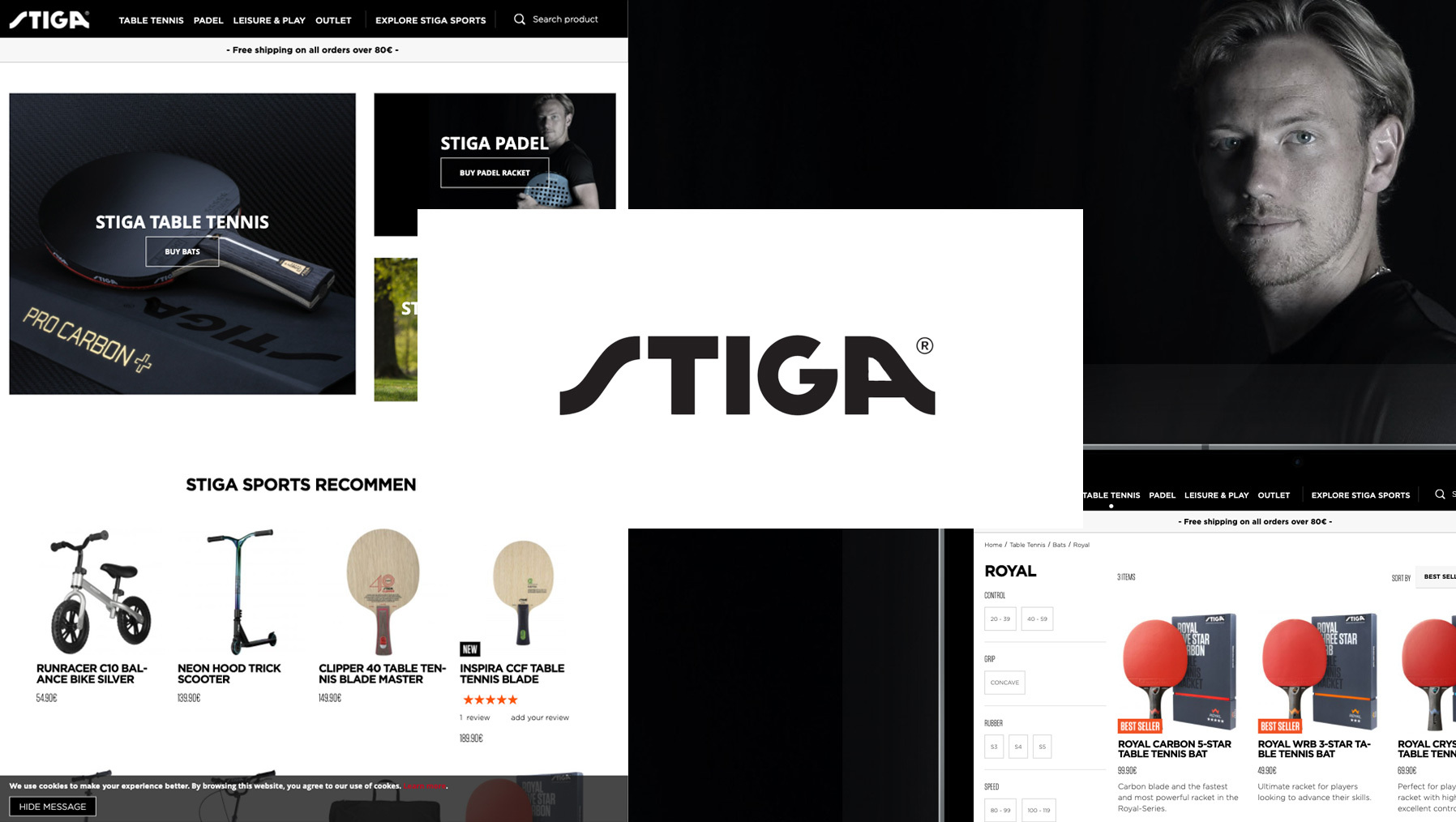 Notable New Features & System Integrations:
Klarna
Invoice for B2B payment
Vaimo integration base for products
Pineberry for SEM
Syntactica for SEO
Want to also increase your online revenue by 200%?
Vaimo builds digital experiences to help your business drive online sales and growth. Get the competitive edge today by partnering with our team of knowledgeable commerce experts whose number one aim is to help your business succeed.
Get in touch