Understanding your buyers is the cornerstone to retail success. Recent major world events have driven significant changes in the actions of shoppers. Do you still know what your buyers want? What are the characteristics of consumer behavior in 2022?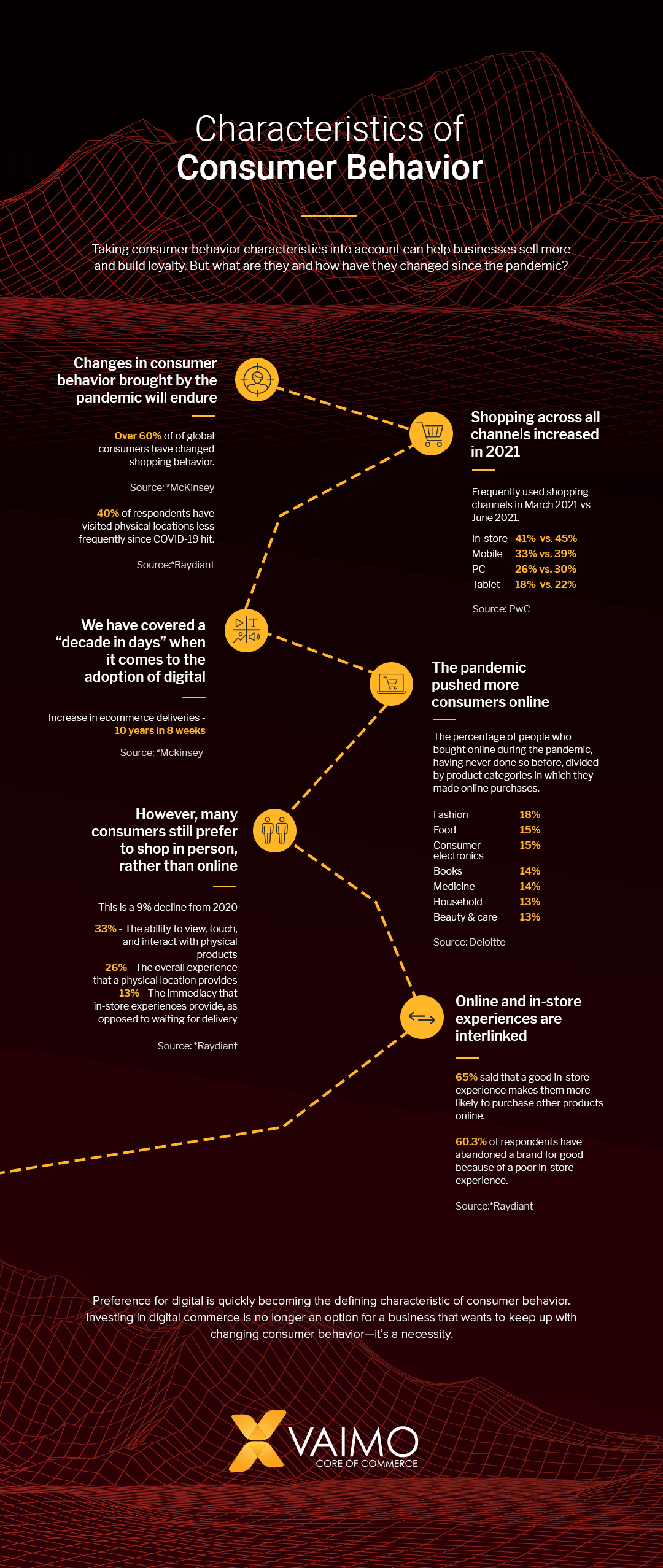 Grasping consumer behavior plays a big part in meeting customer expectations and fueling sales, but by itself, it is not enough. With over 14 years of experience in ecommerce, you can rely on our expertise. Talk to us today!
You can download the infographic here.