We're incredibly pleased to announce that Vaimo's own Guido Jansen has been presented with a Magento Master 2019 Award at Imagine in Las Vegas.
These awards recognise the top contributors in the Magento ecosystem who are highly active in educating others and developing resources. Awardees also have proven expertise in building successful Magento implementations.
Guido is a Senior Digital Consultant & Customer Experience Optimisation Specialist based in Vaimo's Strategy and Consulting Team. This team provides strategic guidance and tactical know-how to help businesses create engaging shopping experiences that drive growth and customer loyalty.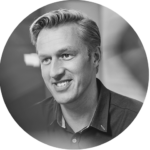 Guido Jansen
As a cognitive psychologist, Guido has a strong history in usability and conversion optimisation. In addition to his work with Vaimo, he previously founded the Dutch Magento community platform Dutchento.org and is one of the initiators of the Meet Magento event series. He's helped many other organisers to kickstart their conferences and is often found on stages at Magento events around the world.
Guido was selected as a Magento Master for 2019 based on his 2018 contributions organising Meet Magento Netherlands, Distributed Magento Contribution Day in Rotterdam and Magento User Group Utrecht as well as co-hosting the Dutchento Podcast and helping to shape the Magento Association by serving on the Magento Association Task Force.
We'd like to offer our warmest congratulations to Guido on this amazing achievement. We're incredibly proud to hear about the positive difference that he's making in the Magento Community and for our global clients.
Well done, Guido!
If you want to learn more about Guido, read this introduction article about Guido in our blog. Be sure to also read his article on webshop conversion optimisation. 
You can also listen to Guido bi-weekly through Core for Commerce podcast to learn about the strategies and technological innovations in eCommerce from industry experts.
Want to get the latest updates from Magento Imagine 2019? Then remember to follow us on Twitter for live updates, browse our blog and subscribe to our newsletter!