No ecommerce business likes returns, for obvious reasons. You thought an item was sold, but then you end up not only getting it back, but also having to cover all or part of the costs for the return. Returns can be demoralizing and frustrating, and also costly.
In fact, ecommerce returns have grown into one of the more significant challenges of online sales. And there's no way to avoid them entirely. So, what's the best way to handle ecommerce returns? That's what we'll be focusing on in this article.

TABLE OF CONTENTS
Digital Sales Means Increased Returns
For ecommerce merchants, returns have become a costly affair. In 2021 alone, consumers returned an estimated $761 billion to online retailers.1, 2
That represents around 16.6 percent of the total U.S. retail sales last year. So, why have returns become so common?
People cannot see and touch the products they order online, which naturally creates more returns than physical retail. And with digital sales, customers often "bracket" their purchases meaning they order items in multiple sizes or colors to be able to choose the one that fits and then send back the rest.
Many people order things to try, rather than to buy, and send back significant portions or even most of their orders. From a buyer's perspective, it's easy to understand the convenience of being able to do this. But from a seller's point of view, minimizing returns will always be an essential objective.
However, when trying to minimize returns, it's vital to avoid the common pitfall of making returns cumbersome to deter people from sending back their orders. Keep reading, and we'll explain why.
You May Hate Returns, But You Need To Act Like You Love Them
On the quest for fewer returns, sellers must remember that returns are here to stay. And by making it difficult to return items, you may save that one sale, but you've lost a customer. Ecommerce merchants that fail to provide convenient return processes will struggle to get recurring customers. They'll also struggle to get first-time customers, considering that word-of-mouth travels faster than you can say "tweet."
In this light, a smooth returns process becomes a selling point, and it's worth all your attention. To support this, a recent survey by the National Retail Foundation3 gives us some stats that highlight the importance of seamless return processes:
In 2020, online shoppers returned $428 billion in online returns
In 2021, online shoppers sent back $761 billion in online merchandise
Today, the average retailer or brand expects $166 million in returns for every $1 billion in sales
So, even if you dislike getting returns, it's better to embrace the fact that returns are here to stay, and they're a critical part of the customer experience. Get them right, and you'll be rewarded with happy and loyal customers.
Buyers Expect Convenience
As shopping moves increasingly online, it's not only buying behaviors that are changing and evolving. Consumer expectations have rapidly changed, and especially the younger generations who are digital natives expect maximum convenience and completely seamless interactions.
And not only do customers expect seamlessness. They also expect complete transparency and trackability. They want to be able to see exactly where their order is at any given time. The same goes for returns; today's shoppers expect continuous updates through every step of the buying and returns process.
How To Create a Seamless Ecommerce Return Process
So, what does it take to create a satisfying experience for customers who choose to send products back? Let's have a look at some best practices for ecommerce returns.
Make Sure Your Returns Policy is Easy to Find and Understand
Clarity around your return policy is crucial and helps you avoid misunderstandings and frustration. Your return policy should be straightforward, easy to understand, and easy to find both on the desktop and mobile versions of your site. Avoid legalistic language and provide clear deadlines, so customers know when they need to return their purchases.
Having a clear and comprehensive return policy builds trust with your customers and can help your prospective customers feel safe enough to make their purchase decision. Setting clear expectations before the purchase reduces potential frustration and means fewer tickets to your customer support, which will save you time and money.
With rising costs across the globe coupled with environmental concerns, many known brands such as Zara, Abercrombie & Fitch, and J.Crew, have already implemented return fees averaging at about $7.50 or $8.00.4 Other brands such as DSW offer only VIP-tier customers free returns. With clear communication tied in with your goals, such as sustainability, this may be the best approach for your business.
Accept Returns Both via Shipment and In-Store
You may not have a brick-and-mortar store. But if you do, customers will appreciate it if they can return what they've ordered in your stores as well as by shipment. Many people prefer to return in-store, and an in-store return is also a valuable opportunity for upsells. In fact, more than two-thirds will buy something new when they enter a store to make a return.5
Make Sure Your Return Labels are Easy to Print
The easier you make it for your customers to make returns, the less time you will have to spend helping them make them. Letting your customers see their orders and easily select what items they want to return is part of that. After selecting the items, a click should be all it takes to print the return label. Remember that quicker returns mean a faster turnaround for you, so you increase your chances of a resale by helping customers quickly return products they don't want.
Build a Safe Process That Prevents Fraudulent Returns
A solid online portal for your ecommerce returns can help protect your company from return fraud. Unfortunately, some people try to take advantage of returns, for example, by stating that items are in the return box when they're not. To address this, create a return list where all the items being sent back are showing and require customers to print the list and put it in the return parcel. A pick list like this will help prevent dishonesty and makes it easy for your staff to see if everything about the returned package is in order.
Offer Free Return Shipping
Offering free return shipping may feel counterintuitive, but consumers today expect this.
Most say that free return shipping is essential when they make their purchase decisions. This means the money you would save on not paying for shipping would potentially be outweighed by the lost sales.
If paying for return shipping is too expensive for you, it could pay off to get creative. You could offer a flat rate for returns or provide free return shipping for extra speedy returns.
Use Ecommerce Returns to Build Customer Relationships
While many ecommerce merchants find returns demoralizing, it pays off to shift that perspective around. A return is not the end; it may instead be the beginning of a long customer relationship. If you show empathy with your customers and do your utmost to satisfy them, they'll remember this and be happy to come back.
"Always keep a positive tone and look at each touchpoint in the process as an opportunity rather than a nuisance. And even if that particular customer doesn't buy from you again, people love to share stories of excellent customer service. Building a positive reputation in this area will yield returns."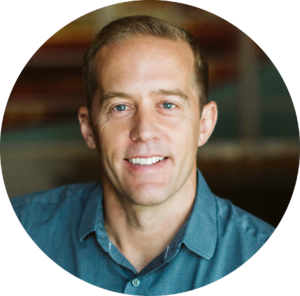 Martin Hjalm
Country Manager, USA
Vaimo
The Better The Product Info, The Fewer The Returns
If you're looking to reduce returns, your focus should not be on the return process. Instead, you may want to look at what product info you're providing. Are you just showing a few thumbnail images of your product and short text? Or are you providing videos, links to social media where customers use your products, and elaborate informational texts? Today much can be done to bridge the digital and physical barriers. And the better your customers understand your product before they place their order, the lower the risk of them wanting to return it.
Related Reading: What Is A Phygital Experience? 6 Real-World Examples
How Vaimo Can Help
At Vaimo, we're experienced experts in all things ecommerce. We've helped hundreds of ecommerce businesses build seamless return processes to create a better experience for them and their customers.
Our strategy team can help you understand your options and build a roadmap toward the best possible customer experience. We can support you with implementing the tools you need and guide you in selecting the right strategy for your ecommerce returns.
Get in touch with our team of experts to learn how we can help you today.
Sources:
1 – nrf.com
2 – nrf.com
3 – nrf.com
4 – businessinsider.com
5 – redstagfulfillment.com