Stockholm, Sweden, Jan. 25, 2023 — Vaimo, a leading customer experience agency, has acquired Nobi.digital, a Brussels-based agency focused on data-driven marketing. With extensive experience working with solutions like Adobe Analytics & Experience Cloud, Google Marketing Platform, Contentsquare, and more, Nobi.digital brings a world-class team specialized in customer data management, digital analytics, UX & experience analytics, conversion rate optimization, personalization, and cross-channel optimization.
"Increased client demand for optimized and personalized experiences within stricter privacy laws makes data a strategic priority. Companies struggle to collect, understand and activate their data. With the acquisition of Nobi, we will now be able to help companies overcome these challenges and become truly data-driven."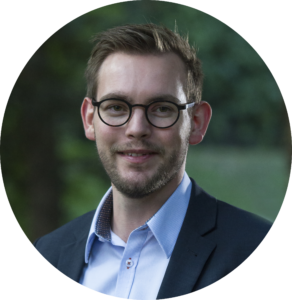 Henrik Feld-Jakobsen
Chief Strategy Officer
Vaimo
Steven Volders, Co-founder at Nobi.digital, stated, "Our key focus at Nobi.digital for the coming years is broadening our service offering further to optimize the complete customer journey through data and continuing our international growth. Our goals and values align well with Vaimo's aim to deliver excellence in digital commerce and customer experiences. The strategic and cultural fit were two main drivers to joining the Vaimo team."
"We are excited to empower organizations worldwide to harness their customer data," confirmed Giuseppe Sessa, Co-founder at Nobi.digital. "As Steven and I joined the Vaimo family as partners, we are now able and committed to build on our expertise and reach these ambitions together with Vaimo and bring value to our clients."
About Vaimo
Vaimo is one of the world's most respected experts in digital commerce and customer experiences. As a full-service agency, we deliver consulting, design, development, support, and analytics services to brands, retailers, manufacturers, and organizations all over the world.
About Nobi.digital
Nobi's mission is to empower companies for growth through data-driven marketing strategies & solutions. Nobi.digital holds extensive experience in Digital Analytics, UX & Experience Analytics, Conversion Rate Optimization, and cross-channel optimization, with customer data management at the heart.