At Vaimo we work with brand, retail and manufacturer clients across the world to drive success in digital commerce. An element that we have always considered as a top priority in our company's performance is the success and experience of our clients. Another company that feels the same about client experience is Clutch.co. As a research and ratings company, Clutch provides data-driven insight and analysis on all things B2B.
The company operates a number of different platforms that help identify the best service providers via client reviews. One of which has named Vaimo as #10 in their list of the Top Magento Development Companies for the global eCommerce market.
Recently, Clutch released their most prestigious list of all, and we are incredibly proud to announce that Vaimo has topped the ranks as a Global Leader in the Clutch 1000, notably for our superior services as a Top Ecommerce Developer in the UK.
As was noted in the report, "These 1000 firms demonstrated an exceptional ability to deliver quality products and services for their clients," said Clutch Senior Business Analyst, DJ Fajana. "It's our honour to welcome them into The Clutch 1000 and highlight their superior commitment to their clients."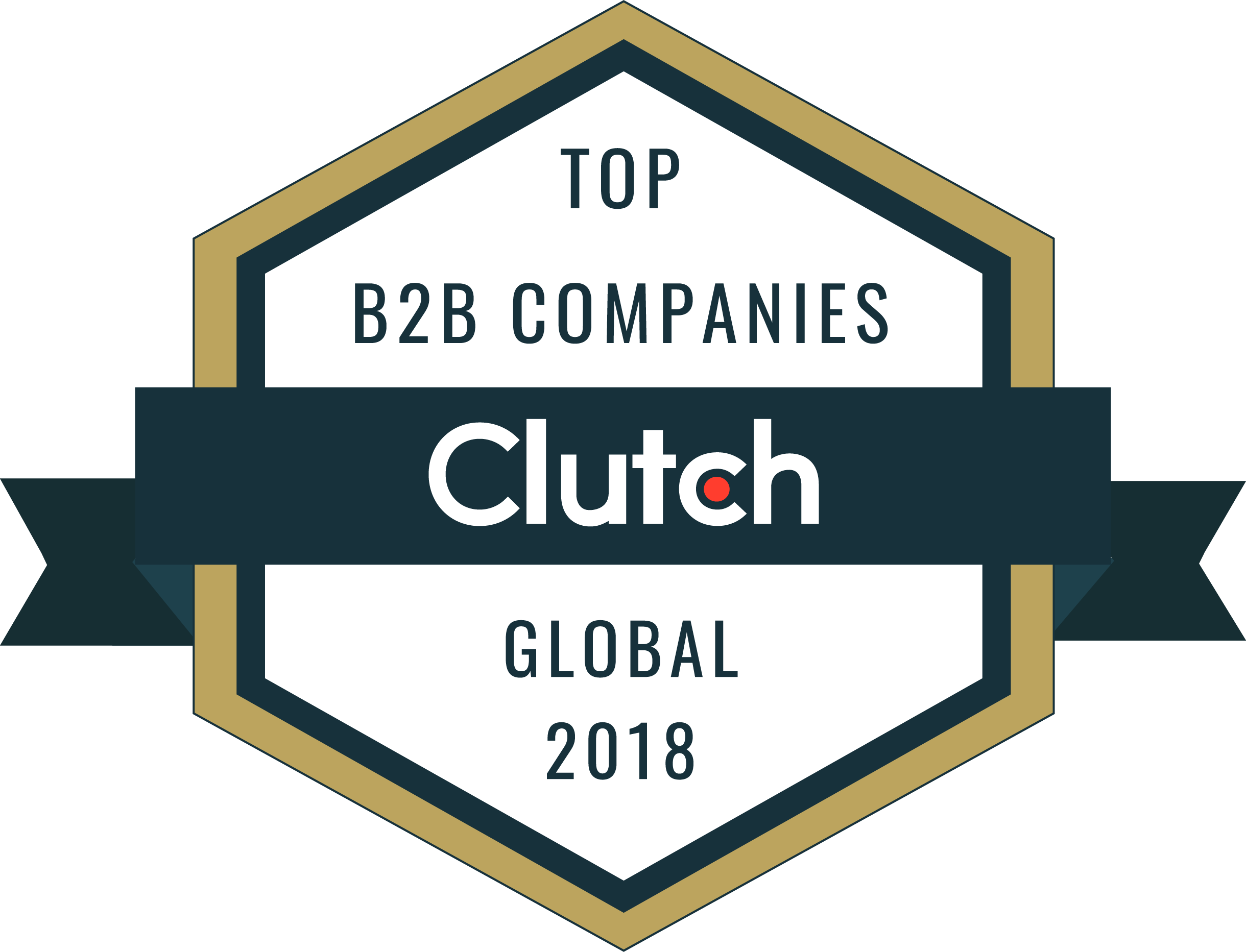 Our number one priority at Vaimo is in helping our clients to succeed. We are, therefore, pleased to have been recognised as a B2B leader as we continue to partner with businesses across the globe to drive success in digital commerce.
About Vaimo
Founded in 2008, Vaimo is the global leader in delivering award-winning digital storefronts, omni-channel solutions and mobile apps. Our only focus is to drive digital commerce success for our brand, retail and manufacturer clients. With 15 offices across the globe and 400 employees, we provide an international presence that allows us cultivate close, long-term relationships with our clients. With a focus on driving digital innovation our services cover the full-spectrum of your Commerce needs ranging from strategy, design, development, optimisation, cloud services, all the way to wherever your Commerce initiatives reach. We deliver solutions around B2B, B2C, Omni-Channel, PIM, Order Management and Business Intelligence.
Every year, Vaimo wins awards in recognition of our commitment to technical excellence, innovation and satisfaction. Among others, we have received the Gazelle Award (6th consecutive years), listed as Econsultancy's top 100 digital agencies (3 consecutive years) and Magento has recognised Vaimo's leadership by selecting us as Global Elite Partner in 2017, Commercial Partner of the Year in EMEA in 2017, Omni-channel Partner of the Year in 2016 and EMEA Partner of the Year in 2015.
About Clutch 
A B2B research, ratings, and reviews firm in the heart of Washington, D.C., Clutch connects small and medium businesses with the best-fit agencies, software, or consultants they need to tackle business challenges together and with confidence. Clutch's methodology compares business service providers and software in a specific market based on verified client reviews, services offered, work quality, and market presences. Learn more here.