We are pleased to announce the release of a joint whitepaper from Vaimo and our partner inRiver. It covers everything you need to know about PIM and the role it can play in transforming your internal processes and user experiences.
To get you up to speed, let's now take a closer look at some of the key talking points from the whitepaper, which you can download here.
A PIM solution gives you a comprehensive overview of product data, providing your business with one single source of information truth. This is critical for:
Delivering quality and consistent product information to your customers across channels
Breaking down department and information silos
Speeding up the launch of new products to market
Automating various processes and freeing up resources in the process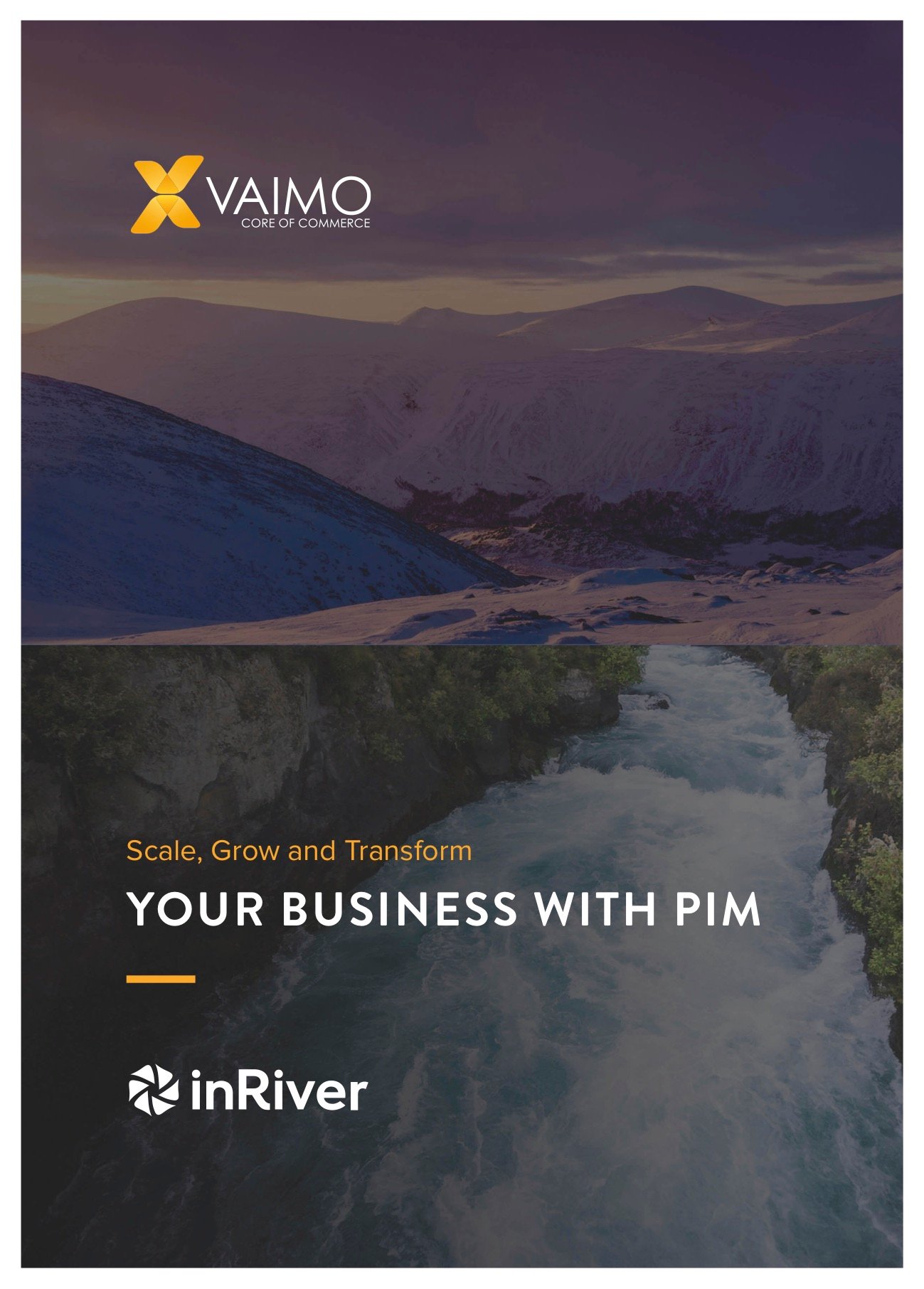 With customer expectations advancing at an exponential rate, providing for the needs of the modern-day customer is key to business success. In this whitepaper, we'll also look at how PIM can help you to offer engaging purchasing experiences across channels and devices for even the most demanding customer.
At Vaimo, we partner with the inRiver Marketing Cloud to provide you with the most appropriate PIM solution depending on your goals, ambitions and budget. And our dedicated PIM Business Unit is here to help your business transform its product information management for long-term growth and success.
Download the full whitepaper here
At Vaimo, we help you define your PIM requirements and then select the best-suited approach with support during all steps of the implementation.Contact our team todayand discover how aPIM can transform your digital capabilities!