Stockholm, Sweden, March 10, 2023 –– Vaimo, a leading customer experience agency, merged its operations in Sweden, Finland, Denmark, and Norway this year, creating Vaimo Nordics. The merger will expand Vaimo's service offerings, giving clients access to a broader range of experts. For Vaimo's employees, the merger offers many added career opportunities, creating more exciting new roles and allowing for more cross-functional recruitment and promotions. The transition has been smooth and feedback from clients has been overwhelmingly positive.
"We are excited to kick off this next chapter in our amazing growth story in Sweden, Finland, Denmark, and Norway. By joining forces with our neighboring countries, we can now help our clients with an even wider set of digital experience services and delivery capacity."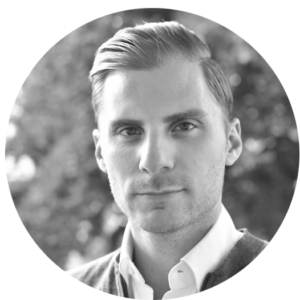 Robin Carlsson
Managing Director, Vaimo Nordics
With a strong offering in digital commerce, content management, and data management, Vaimo has moved towards composable commerce and composable content while broadening its services to include a new department, Insights and Activations. This comes as the result of the recent acquisition of Nobi.digital, a Brussels-based agency focused on data-driven marketing. Nobi.digital brings a world-class team specialized in customer data management, digital analytics, UX and experience analytics, conversion rate optimization, personalization, and cross-channel optimization.
Robin Carlsson, continues, "our key focus for the coming years is broadening our service offering further to support our clients going through digital transformation to win the digital race. It helps us to pave the ground towards our vision of becoming the world's most respected solution partner delivering outstanding digital customer experiences."
Vaimo Nordics is thrilled to continue its journey with the support and enthusiasm of its clients, employees, and partners. With 170 talented individuals from 22 different nationalities across eight offices, the company is poised for growth and development as one market. The team eagerly anticipates the endless possibilities of this new chapter.
Vaimo is one of the world's most respected experts in digital commerce and customer experiences. As a full-service agency, we deliver consulting, design, development, support, and analytics services to brands, retailers, manufacturers, and organizations all over the world.