When it comes to eCommerce, B2B is stealing the spotlight.
Once the younger, less-digitalised sibling of B2C, B2B eCommerce has made dramatic strides over recent years. Indeed, research shows that global B2B ecommerce sales are predicted to reach over $6.6 trillion by 2020, surpassing B2C valued at $3.2 trillion by 2020. 
And with more B2B companies understanding the potential in moving sales online, this trajectory is only growing.
In the current landscape of evolving technologies and consumer tastes, it's more crucial than ever for B2B businesses to keep ahead of the curve. Investing in digital commerce (and everything this has to offer) will allow you do just that.
In this article, we'll explore some of the key ingredients to achieving success in B2B eCommerce which you can start implementing today.`
Customer-centricity
Thanks to technology, your customers' expectations are at an all-time high.
And this means it's now customers that hold the power in the customer-merchant dynamic.
It may be tempting to think, OK, I see how this is the case for B2C customers but for B2B too? And the answer is a big, resounding yes. After all, B2B consumers have personal lives and are used to frictionless and hassle-free purchasing experiences from the Amazons of the world. So when they purchase from you, they want the same. In fact, they expect the same.
But if you're running on legacy systems, with little to no automation, then the customer experience is already being compromised. Businesses that can offer customers a digital self-service platform—one where they can check order status, previous orders, stock inventory and product information—will be the more attractive option.
Customers are craving autonomy—something B2B eCommerce has the power to provide.
But even before you acquire a customer, consider the first interaction a prospect will have with your business. 68% of B2B buyers are reported to have conducted their own research online rather than speaking with a sales-rep and over 70% of buyers find purchasing online more convenient.
Key to any B2B digital commerce strategy is providing for the modern day B2B customer. This should form the core of every business decision and influence your every next move.
Learn more about how Vaimo used an omnichannel approach to transform the BAUHAUS customer experience.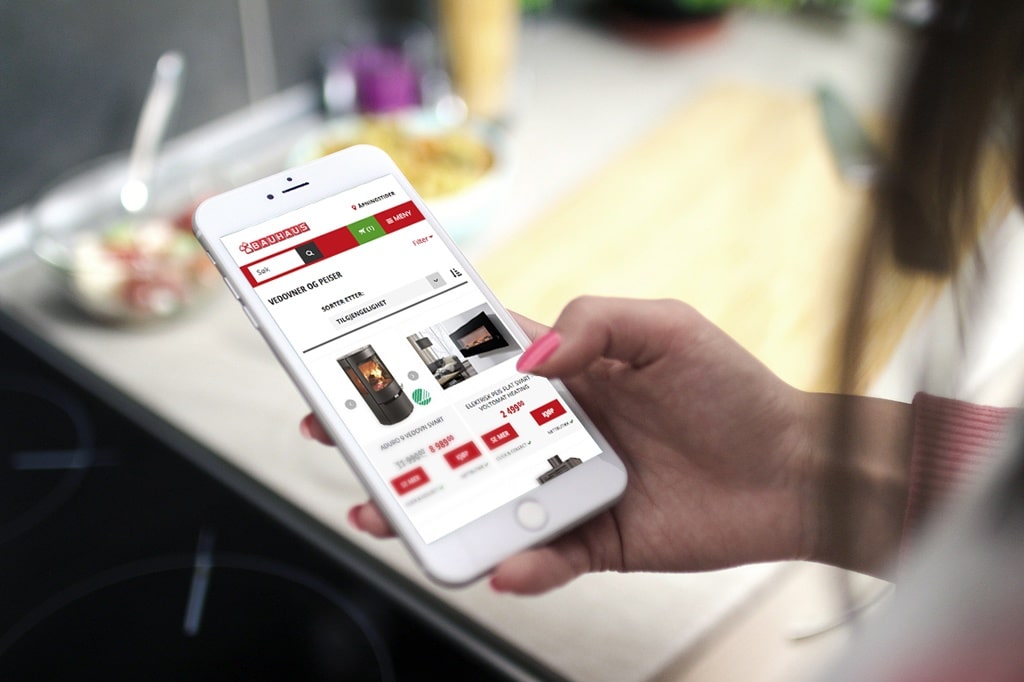 Transparency
Following on from the above point, if there's something that consumers hate when purchasing online, then its secrecy, misinformation, unfamiliarity and the feeling that something just isn't quite right.
Through B2B eCommerce, you can eliminate any ounce of these emotions when customers shop on your site.
It starts with your product descriptions and information. This needs to be comprehensive, all-encompassing and relevant. Plus, it should remain consistent across your various consumer touchpoints.
There should be no doubt in the mind of the customer when it comes to what exactly they are ordering. Because if there is any doubt, then they'll just switch tabs to your competitor's website. Implementation of a PIM system allows you to gather product data from a variety of sources, including ERP, POS, Excel spreadsheets and multi-channel catalogues into one centralised location, which can then be distributed to all necessary channels. This ensures consistent and quality product data at every step.
Along with product information, your price transparency is equally as important. Research shows that for repeat B2B purchases, transparency in pricing is the number one incentive, with "consistently lower prices" being the fourth most important point. So it just goes to show, most people value complete honesty over something being a little bit cheaper.
Discover everything you need to know about taking your B2B business online in our B2B eBook, newly updated for the 2020 eCommerce landscape.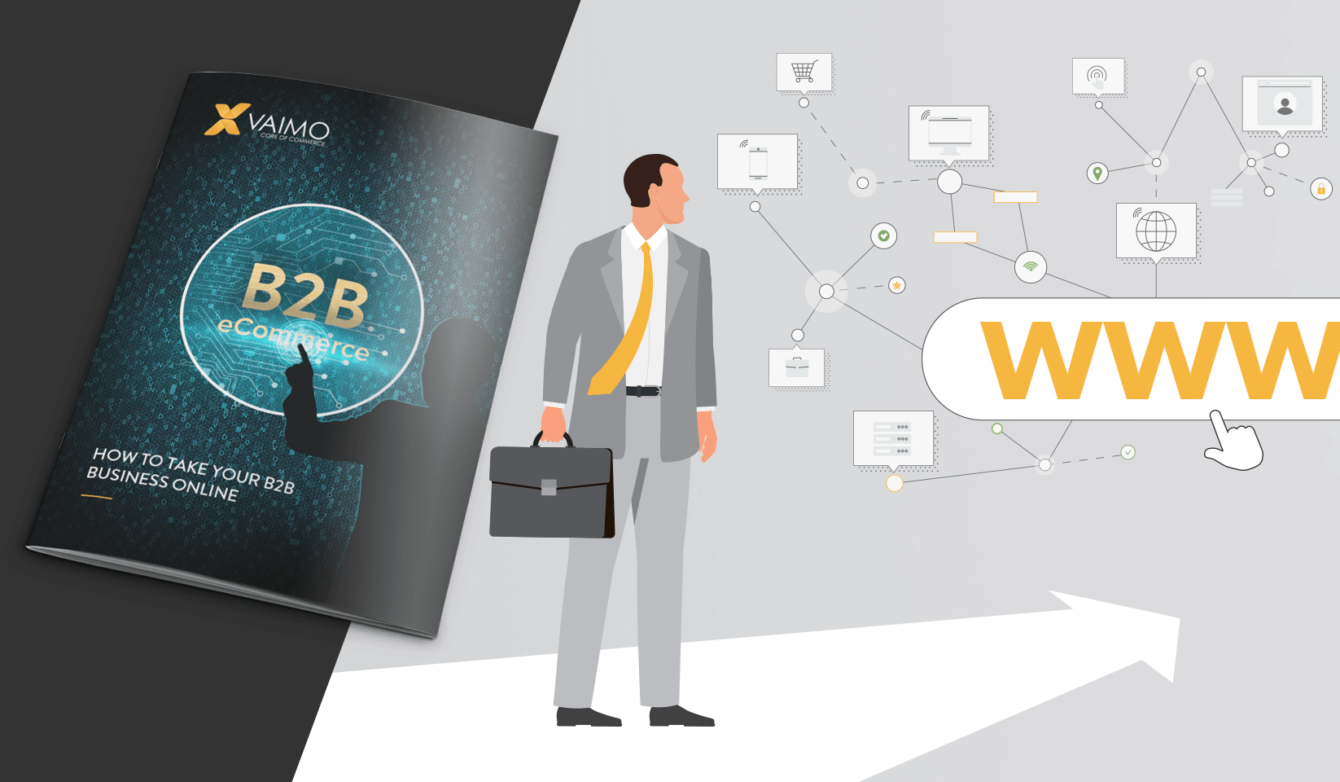 Impeccable end-to-end user experiences
Having an eCommerce store is all well and good, but to maximise its effectiveness, the customer journey must be addressed on a regular basis. Physical retail stores invest heavily in their appearance, layout, flow and feeling to entice and delight customers. And it's no different to online stores. From when a customer first searches your brand, all the way through to their confirmation email after delivery, they must navigate a number of steps in the purchasing process. Success in B2B eCommerce means ensuring that this whole journey is easy, smooth and clear.
You can do this through testing and feedback. Firstly, spend time navigating around your website, approaching a purchasing journey from various angles and for different personas. This provides an objective view of any pinch-points or unnecessary steps. Things you might want to keep an eye out for include:
Broken links

Conflicting product information

Incorrect redirects or misdirected pages

Image pixelation or stretching

Missing images or files

Issues with formatting affecting page visuals

Inconsistent pricing

Slow loading pages
Then to take it one step further, you could consider user-testing. Nothing can beat the value of real-time feedback on your site from customers. The process can help to spot things that you hadn't, can suggest improvements and ultimately gives you another viewpoint from which to fine-tune the user-experience on your web store. 
Download our new webinar and learn about driving conversions by optimising your on-site UX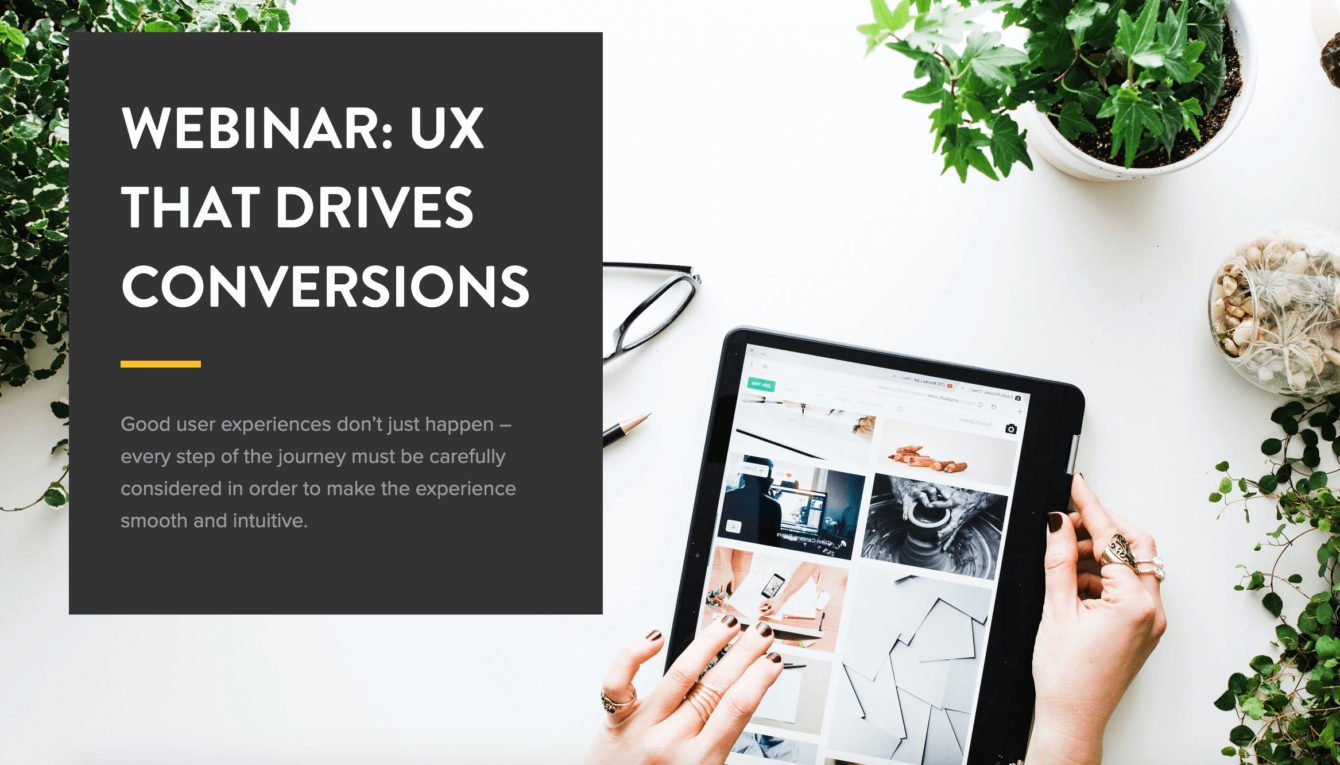 A loyal tribe of customers
Getting customers to your site is one thing. The challenge, though, lies in getting them to return again and again and again.
But it's these repeat customers who will ultimately drive the success of your business. A vital part of B2B eCommerce success, therefore, is increasing what is termed your customer lifetime value—a forecast of how much an individual customer is worth to your company over their lifetime. This metric isn't concerned about the next order on your site, or your results for the day. It teaches you to focus on the long-term relationships that you hold with your customers. The end-goal is in building a more meaningful and deeper connection.
Aside from perfecting the user-journey on your site, consider incorporating elements of personalisation into your strategy. After all, customers don't want to feel that they are just another name on your long list of contacts. They want and even demand something a little more personalised. People like to know that they matter—that they are of importance—so it's your job to empower them with this feeling. Personalised services can not only help to achieve this but they'll also increase the lifetime value of each customer.
You don't have to dive right into the deep end of machine-learning algorithms to reap the benefits of personalisation—start small with your basic customer data. If you have a name, a birthday or location, then you can use these little snippets of information in emails to show customers that you know who they are. Instead of a one-size-fits-all email to millions, including some basic personalised information will make your customer feel special and will reinforce the relationship they have with you. And secondly, you can use a customer's purchasing history and current needs to create tailored special offers. Delivering a relevant offer directly to your customer's lap shows that you're empathetic towards their needs—exactly the type of thing which can help to build a bond.
Learn more about the latest eCommerce features in our new 2020 guide! Download the guide today and incorporate the latest eCommerce technologies to build long-lasting relationships with your new customers.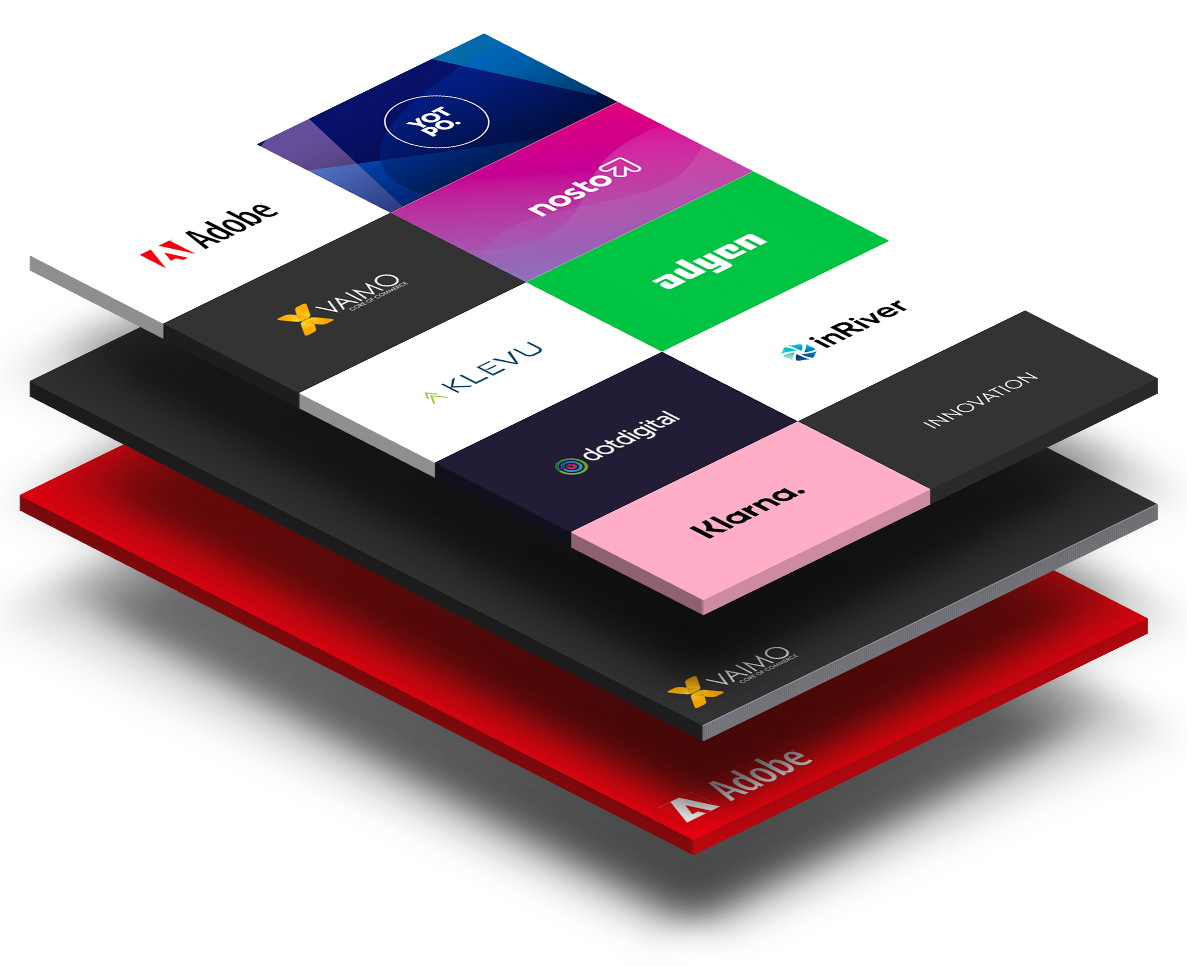 Integrations
The final piece of the puzzle—B2B eCommerce integrations—make your online store more effective, more trustworthy and more successful.
From user-generated-content to personalised search and from secure payment gateways to product information management, there are a whole host of systems that can be integrated into your site to help you succeed.
Yotpo, as an example, helps brands to grow advocacy with their user-generated content marketing, referrals, and loyalty programs. Vaimo partnered with Yotpo as part of a project for Helly Hansen. And the results spoke for themselves—a 45% increase in revenue, a 32% increase in transactions and a 68% increase in transactions from mobile. 
The implementation of a PIM system (through Akeneo or inRiver) is also an example of an integration that can lead to efficiency gains and growth. A PIM gathers all your product information in one single place, enriches it and publishes it across different channels. This means a single source of truth for your workforce and rich product data for your prospective customers. You can learn more about the power of PIM here!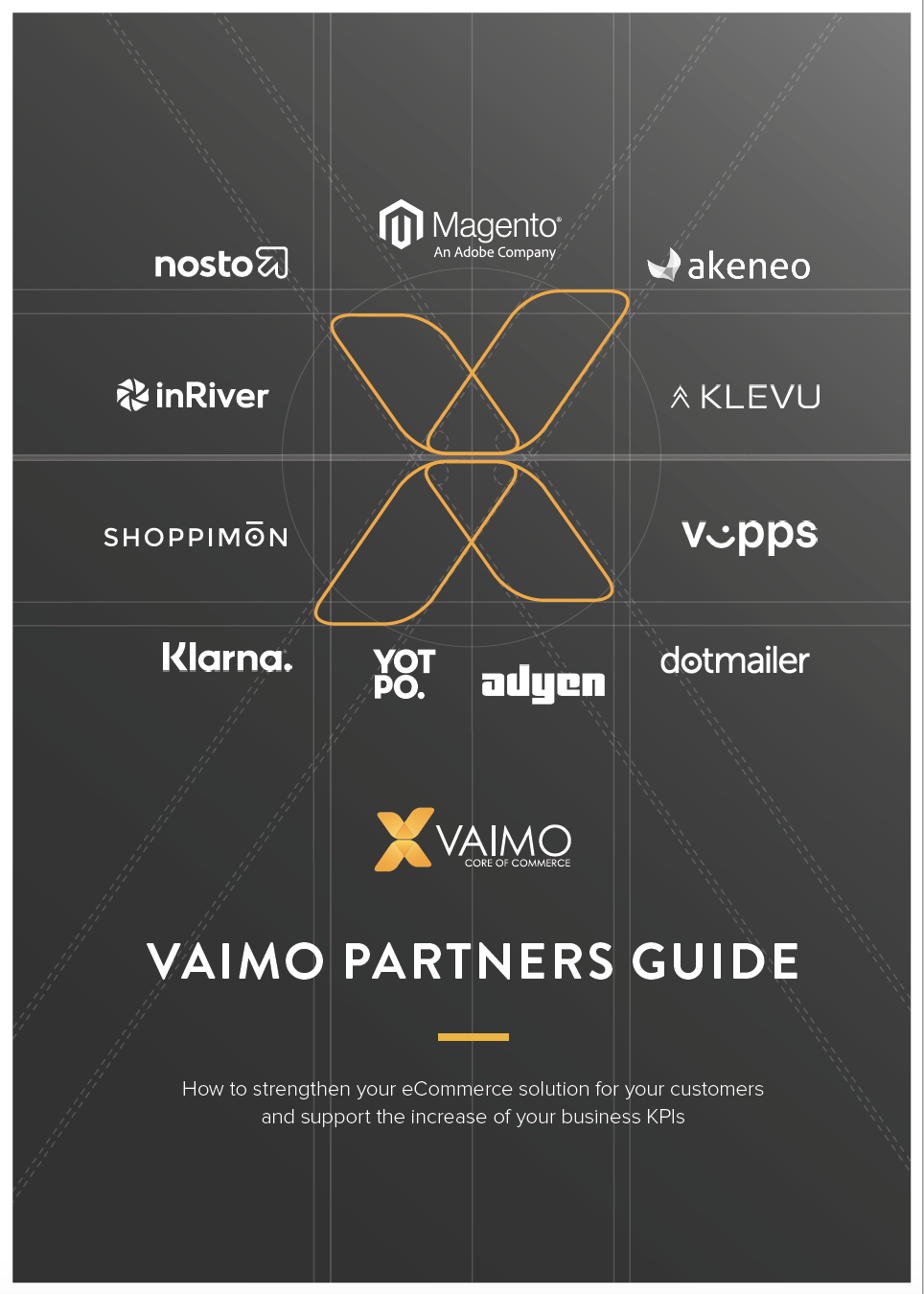 In our Partners Guide, you can learn more about the partners and platforms that Vaimo works with to drive success in digital commerce. Download the guide for free today!
At Vaimo, we help brands, retailers and manufacturers to grow online sales. If you'd like to learn more about how we can help your business reach its digital aspirations, then get in touch with a member of our team today!