The Holiday season is well and truly upon us. And whilst it can be tempting to think ahead to Black Friday and Christmas, research suggests that the ramp-up in spending actually begins with Halloween.
Pumpkin carving, scary movies, ghost emojis and questionable fancy dress outfits—these are what now symbolise the beginning of the Holiday shopping season for merchants across the globe. But in order to make the most of this spike in purchasing, it's crucial that your eCommerce store delivers exactly what your customers want. The last thing you want to do is scare your customers away, and have them running for your competitors.
Halloween 2019
In the age of the customer, your online store must provide an unparalleled, spook-tech-ular (we're allowed one Halloween/technology pun, right?) user-experience—one that will entice your customers to come back again and again. So in true Halloween spirit, we're now going to look at how your business can provide more treats (candies) than tricks (unwanted surprises) this holiday season.
Hassle-free purchasing experiences
If there's one treat you can give your customers this Holiday season, then it's a quick, seamless and enjoyable purchasing experience.
Whether you're B2B or B2C focused, consumer demands are at an all-time high. And even the smallest discrepancy in the user experience can lead to a disgruntled customer or lost sale.
Consider the period between a new customer landing on your website and making a final purchase. How can you make this journey as interactive and enjoyable possible, whilst still delivering the necessary information? Consumers of today want more than just a transaction on your site. They want an experience that they can engage with and tell their friends about!
Focus in on a selection of different user-journeys—cut out any unnecessary steps and refine your website to make it intuitive and easy to navigate for a customer.
After Halloween comes…..Black Friday! Get ready for the biggest shopping weekend of the year with our handy guide to boosting Black Friday and Cyber Monday sales.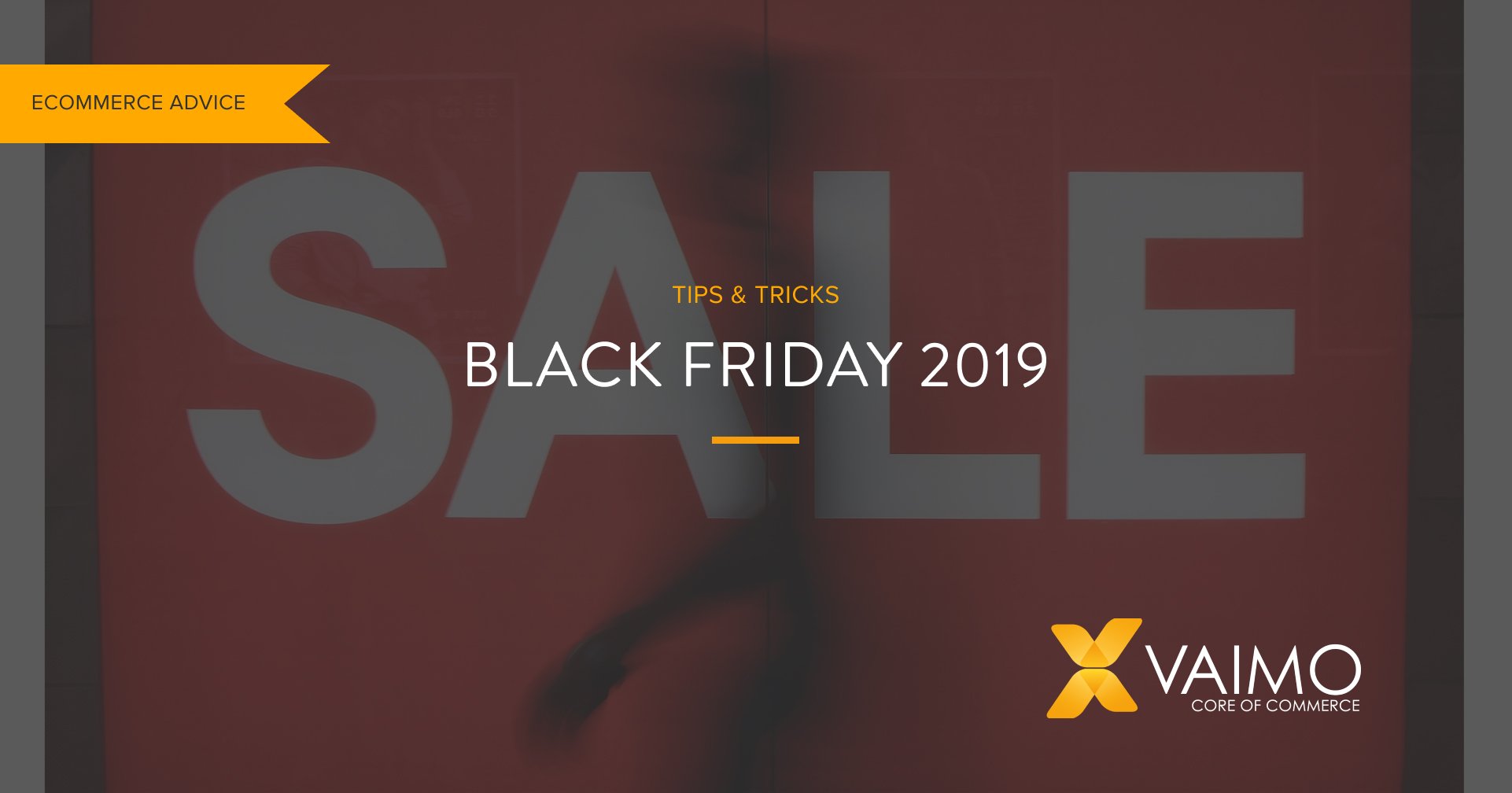 Give a treat
One way to keep consumers coming back to your (online store) door is to give them a reason to. So don't be the mean household that never answers its doors to trick or treaters—provide customers with your own treats to create a bond!
There are various items you can use to encourage new and existing customers to your site. Whether it's signing up to your newsletter, making a purchase or writing a review of your products, offer customers a coupon or discount code. Not only will this develop and nurture the relationship between you and your consumer, but it will encourage them to make the next purchase.
And if you're looking for something a little more long-term, then consider a loyalty programme. These are a sure-fire way to keep your customers engaged with your business and will leave them coming back for more. The act of receiving a reward for each purchase can encourage habit-forming behaviours—which ultimately means more customers returning to your store. And more than this, it provides another opportunity to differentiate yourself from your competitors.
Download our brand new Vaimo Partners Guide to find more information on how we drive success in digital commerce for retail, brand and manufacturer clients around the world
Transparency
One of the biggest tricks you can play on your customers is to let them shop on a site which is not completely transparent. Consumers do not like secrecy, false information, unfamiliarity and the feeling that something just doesn't feel right.
Let's say for example that a customer makes a purchase online but at the very last click gets a notification that extra shipping/tax charges will be added. These hidden charges are the kind of thing that leave a sour taste in a customer's mouth and will have them heading for a competitor's store. Indeed, research shows that for repeat B2B purchases, transparency in pricing is the number one incentive, with "consistently lower prices" being the fourth most important point. So it just goes to show, most people value complete honesty over something being a little bit cheaper.
Whether it's pricing, shipping or overall product information, be as transparent as you can so that customers know exactly what they are purchasing from you.
Personalisation
Imagine a trick or treater arrives at your door and, without asking, you give them their favourite treat, right there and then?!
Well, your business can provide this kind of treat to customers as well.
Personalisation allows you to offer relevant content and experiences to your customers on an individual basis. This empowers a customer with the feeling that they matter to your business, and it helps to deepen the relationship you hold with them.
Whether it's using customer details to personalise an email, analysing purchasing history to create tailored offers or providing a customer with a landing page which reflects their buying habits, personalisation has the power to transform the customer experience.
Incorporate personalisation and watch your customer lifetime values soar!
Learn more about Vaimo's innovative Five Levels of Omnichannel Personalisation framework here!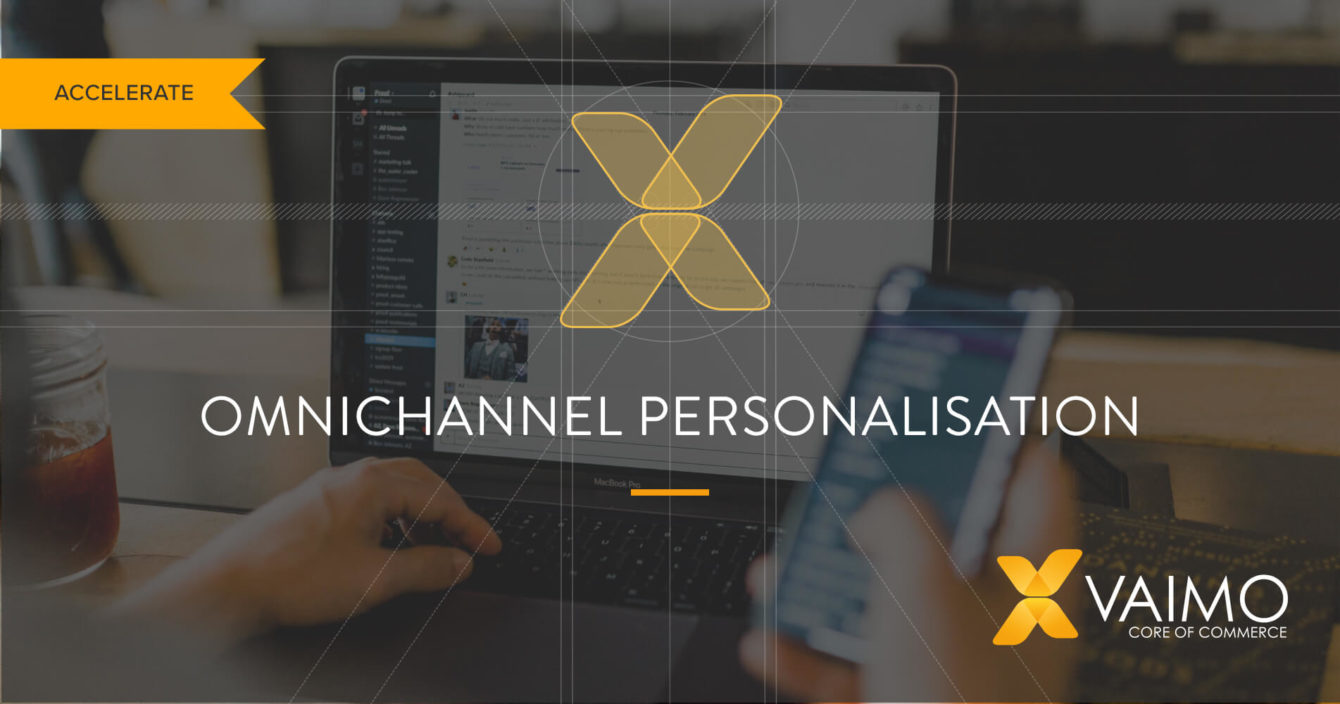 User-generated Content
In our increasingly social-led and digitised world, the power and influence of user-generated content (UGC) is huge. As opposed to editorial content produced by your team, this is the feedback you display from real customers. And the reason is it so important is because it provides consumers with something which is hard-wired into us as humans—social proof. Social proof is the reassurance and evidence we seek prior to making a purchase.
And whether a customer already has purchase intent and whether or not they know exactly what to buy, chances are they will still check the reviews to see what others have said.
By employing UGC, you'll not only be arming consumers with extra knowledge and security when it comes to making a purchase but in turn, you'll forge greater trust and therefore sales.
Learn more about how Vaimo and our partner Yotpo skyrocketed Helly Hansen's sales using user-generated content
Image source: Yotpo.com
Whatever the season, we help brands, retailers and manufacturers globally to drive success in digital commerce. If you'd like to learn more about how we can help your business succeed, then contact a member of our team today.