What's the latest and greatest for UX and UI trends in 2023? Our Lead UX Designer from Vaimo UK, Angels Vicente, shares her thoughts about what's new in digital design.
TABLE OF CONTENTS
Introduction
The global economy is in a funny place right now; after the global pandemic, worldwide economic growth shot through the roof at a 17.1% year-over-year increase. In 2022, the growth rate sat at 9.7%, with global ecommerce sales coming in at $5.7 trillion. Compared to 2021, this is a major deceleration of growth. Still, total retail ecommerce sales worldwide are expected to grow from $5.7 trillion in 2022 to $8.2 trillion by 2026.1
This means that even in the face of a looming global recession, ecommerce sales will continue to grow. With a rising "digital population," keeping up with UX and UI trends is important to help set your online store apart from competitors while deeply connecting with your customers.
Let's take a look at our top 10 UX and UI trends for 2023, the influence behind the trends, and why they can help you engage with your customers.
Top 10 UX and UI Trends for 2023
1. Generative AI to Create Design Assets
AI-powered websites, such as Dall-e and Midjourney, grew in popularity in 2022 thanks to Generative Artificial Intelligence. Much as the name implies, Generative AI can create many different kinds of data, and the technology is improving daily.
Designers are already using AI technology to generate design assets that aid in the design process. Some of the most popular Adobe design tools such as Photoshop and Illustrator already support features that use generative AI technology. We can look forward to many new technologies released in 2023 that will help with the design process.
With the emergence of these technologies, it's natural to wonder if AI tools will replace human designers in the future. While a Terminator-style takeover seems ever more likely, it's essential to remember that AI-powered technology is entirely visual and doesn't account for human needs, project goals, brand experience, or functionality.
However, visual AI creations perfectly support human-centric products and experiences.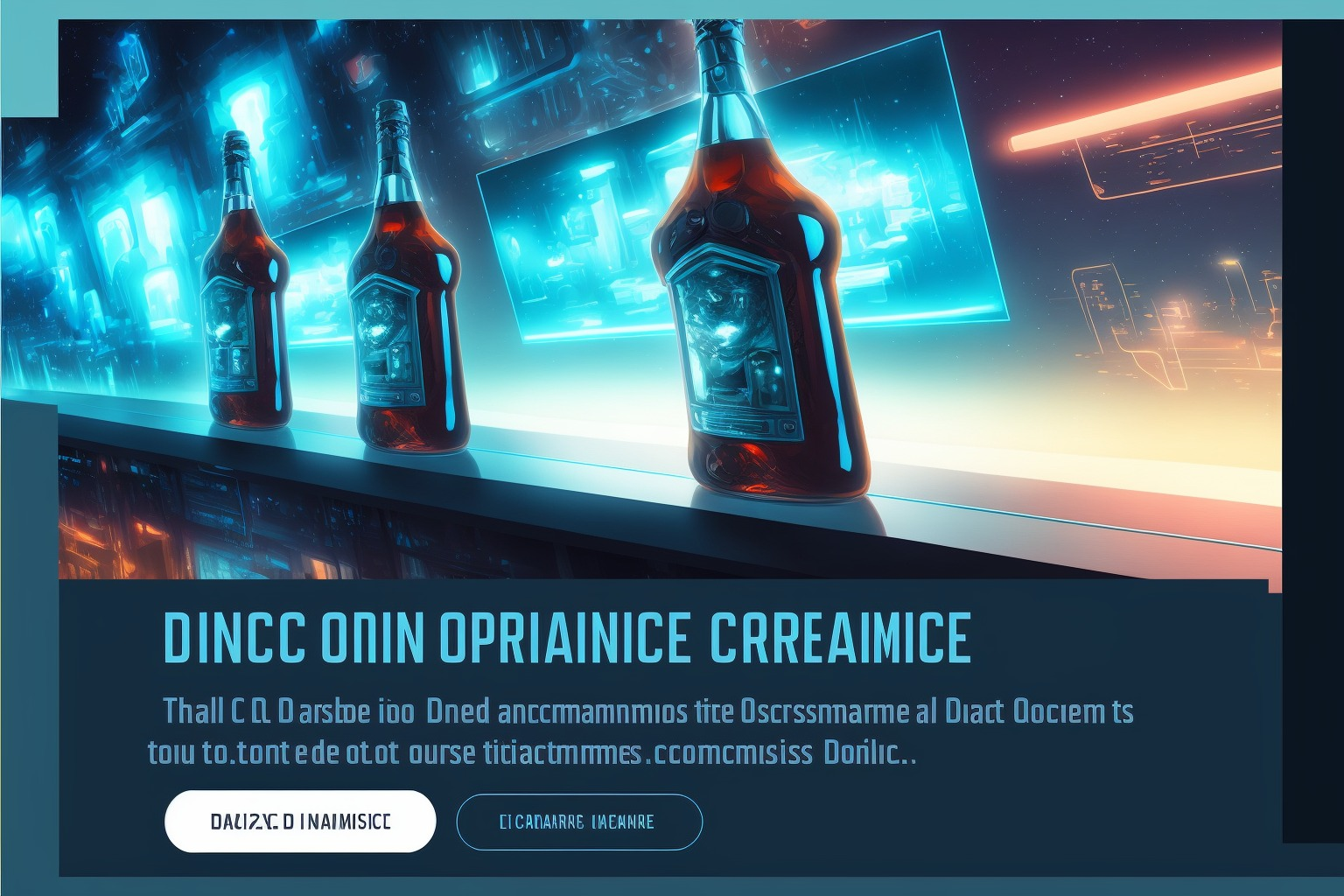 2. Dark Futuristic UI and Anti-Light Modes
Dark UI has gained popularity, overtaking the light mode in many digital designs today. More and more brands are switching to the dark version of their apps and websites, making it the default or the only option available. Dark modes also go hand-in-hand with the cosmic and futuristic look and feel that can be achieved using AI-generated assets.
It is important to highlight that dark themes use less battery on our devices and can cause less strain on the eyes when compared to strong light themes. When contemplating accessibility and designing for users with impaired vision, it's also essential to consider dark modes to ensure a better experience.
For those that still prefer light mode, plain white is often replaced with off-white. Defined as the grey area between black and white, this color offers more fluidity and it is gentler with the user's eyesight.
3. Gigantic Typography
In 2022, we spoke about large typography being a visual trend that helped organizations simplify their messaging. In 2023, this trend has evolved, and we are now welcoming giant typography.
This very visible trend takes advantage of the bigger screen resolutions. The most popular fonts nowadays in digital design are moving away from the classic sans serif geometric fonts into serifs of variable sizes. The well-known site Awwwards has been featuring sections solidly based on typography for a long time, and this trend will continue growing and evolving in the coming years.
When talking about typography, it is also important to mention the use of Figma variable fonts. Variable fonts open up a range of styles within a single typeface, giving designers more control and expressive possibilities using one or more axes to offer a much wider range of styles.
While static fonts need their own individual files for every width, weight, or style, variable fonts give you access to the entire range of a font—all within a single file—which can mean less time waiting for a site to load, and more time reading that big beautiful typography.
4. Accessibility Will Become a Legal Requirement
Inclusive design was also one of the most important trends we talked about in 2022. In 2023, all European Union member states will adopt the European Accessibility Act, which will become a full legal requirement by 2025.2 This means that all kinds of digital products (including operating systems, applications and ecommerce) will need to adopt a set of common rules on accessibility standards.
As mentioned in 2022, not only accessibility but inclusive design will continue to be key to allow businesses to communicate their messages and brand experiences deeper into their target audience. Companies will need to improve the user experience of their interfaces taking into account cultural and language differences, demographics and neurodiversity, among others.
Related Reading: Persona Mapping: A Step-by-Step Plan
5. Cross Device and Cross Application User Experience
Advanced cross device and application experiences will become more common in 2023. Cross-device user behavior is used when a user engages with several devices at various times throughout the same user journey, swapping from watch to mobile and desktop for extended periods of time.
A clear practical example of cross application experiences can be found in payment providers and comparison websites. When a user wants to pay a bill through a banking app or is considering taking a loan or buying insurance through a third-party partner, communication and interaction between the different digital products and devices should be clear, seamless and understandable for the user. Another simple example of cross device design is the clean copy text on iphone to paste text in real time on iMac.
Mapping journeys with multiple touchpoints and understanding how to design for multiple devices is now a required skill for all UX and UI designers.
Related Reading: User Journeys and How They Improve Your Design

6. Advanced Micro-Interactions and Motion Design
The focus on micro interactions was one of the key trends from 2022. These subtle design animations enhance the user experience and provide a new level of communication with the user, bringing digital designs to life and improving brand experiences.
It's expected that micro interactions will be commonplace in digital design and one of the basic styles defined in design systems and UI kits together with color palettes and typography. As this trend continues being important through the years, micro-interactions and animations become more complex and advanced. There are new emerging resources that facilitate the inclusion of these animations in digital products. Libraries like Lottie Files allow designers to create stunning animations while keeping file sizes low and running smoothly.
7. Immersive Scrolling
Another trend that is taking further development from 2022 is immersive scrolling. Last year we reviewed the popular use of scrollytelling where the user remains in one place and by scrolling, a story unfolds on the screen using the movement and animation of images, text, backgrounds and illustrations. This trend is very closely related to Animations and Motion Design and it keeps gaining popularity and complexity as designers use it to create enhanced interfaces.
Now, the scroll itself can be modified to achieve specific behaviors, such as transitions for certain elements, zoom in and out for videos, changing shapes for images, and more. As these animations keep being refined, they become a tool for designers to tell richer stories. This functionality allows businesses to display their products in an immersive, storytelling way that is pleasant and engaging for the user.
Related Reading: Immersive CX with Online Pop-Up Shops
8. Nostalgia and Sentimental Design
A beautiful design helps to build better connections with users. Millennials and Gen Z love references to the 90s and early 2000s that trigger childhood memories and nostalgia. This reminiscent UI design trend encapsulates many different visual styles such as vintage, retrowave, '80-'90s, poster and magazine vibes, Y2K design, and more.
Apart from the visual aspect, the tone of voice and messaging are also important components of sentimental design. When users receive feedback from their apps and devices after, for example, running 5K, achieving a milestone, adding a new contact in social media, etc. they like to feel rewarded for it. Crafting these messages with microcopy and nostalgic visual elements brings users closer to their goals and helps with engagement and customer loyalty.
9. Green UX and Sustainability
2023 will be an important year to encourage each other to design with sustainability in mind. Sustainability can (and should!) be applied in UX design to contribute to the processes and movements that fight against the exhaustion of natural resources on our planet.
Implementing sustainability into digital products should happen throughout the design process. There are multiple ways for designers to help promote environmentally friendly practices. From seamless pro-environmental notifications and friendly eco animations, to designing products that help reduce waste and promote recycling.
UX and UI Designers can be great allies to motivate businesses to incorporate sustainable design practices and patterns into their sites and apps.
Related Reading: UX Audit 101: Why You Need and How To Do It

10. Digital Wellness
Screen time continues to increase for many people with hours spent in front of devices scrolling content with no end being very high and leading to depression, insomnia, and other negative consequences for our mental health.
In 2023 more than ever, it is important to help users gain control over these unhealthy habits. In this sense, there is a rising popularity of digital tools, interfaces and dashboards that help users achieve their wellness goals and integrate healthy habits in their daily lives.
"Through daily statistics and push notifications when screen time exceeds the permitted amount, UX designers can help users break unhealthy habits. That does not guarantee that users will acquire healthier behaviors, but raising awareness is the first step."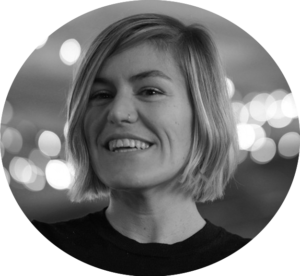 Angels Vincente
Lead UX Designer
Vaimo
Key Takeaways
Moving into the future, UX and UI will continue to grow toward a more human-centered and inclusive design. Focus on accessibility by considering the needs of different groups of people. Create resources fully adapted to everyday life by incorporating inclusive design, dark UI, and gigantic typography.
Use animations and interactions to add personality to your site, and advanced micro-interactions to make your interface memorable and personal. Immersive scrolling will ensure your site stands out in a sea of competitors and will bring your brand to life. Utilize nostalgia and sentimental design that draws inspiration from earlier time periods to connect to specific audiences.
Get help from generative AI to create design assets to aid in the creation process. Modern folks use a variety of devices and hop across them seamlessly–so should your apps. Advanced cross-device and application experiences will also amp up in 2023.
Finally, UX and UI design in 2023 will focus heavily on green UX, sustainability, and human wellness. Taking care of our planet and our bodies will take the front seat, and designs will reflect that with seamless pro-environmental notifications and friendly eco animations, to helping users adopt healthier lifestyle habits.
It's tempting to incorporate the whole bucket of beautiful new trends, yet it can also be challenging to know where to start. At Vaimo, we live and breathe beautiful and effective customer experiences that engage customers and convey the story of your brand or store. Discover how we implement ecommerce design, craft brilliant and optimized customer experiences, and establish a strategy for your digital business. Contact your local Vaimo office today to learn more!
Sources:
1 – Worldwide ecommerce growth drops to single digits – insiderintelligence.com
2 – European Accessibility Act – ec.europa.eu