We are delighted to announce that our client, Helly Hansen, took home the award for 'Best Commerce Experience' at Adobe Summit 2019 in London.
A total of nine pioneering brands were selected as overall winners for the Experience Maker Awards. The awards recognise those brands that are constantly exceeding expectations by providing exceptional experiences to delight customers, while also delivering tangible business value.
Helly Hansen's Theodor Tollefsen with the 'Best Commerce Experience' Award
We first partnered with Helly Hansen to produce a touch-friendly web shop that would bring the rich heritage of the Helly Hansen brand to consumers in a user-friendly way, on any device and channel. And since then, the brand has witnessed transformational results in a number of areas. These include a 45% increase in revenue, a 32% increase in transactions and a 68% increase in transactions from mobile. (Percentage increase 2016 vs 2017—year before replatform and year after replatform). And we continue to partner with the brand to this day, helping it to offer exceptional digital experiences for accelerated sales.
You can read more about Helly Hansen and the role that Vaimo played in driving its digital success here!
Here's what Adobe had to say about Helly Hansen's win:
"In 2016, the company launched on Magento Commerce via an integration with POS solution Magento Order Management, representing the biggest project hosted in the Magento Commerce Cloud to date. 35 stores now operate on the cloud installation, spanning seven languages, hosting a vast catalogue of 35,000 products per store, each of which possesses specific language options, payment methods, shipping rules, localised content and product availability. Last year saw some remarkable results, including an increase in users and new visitors, and a significant increase in transactions and revenues."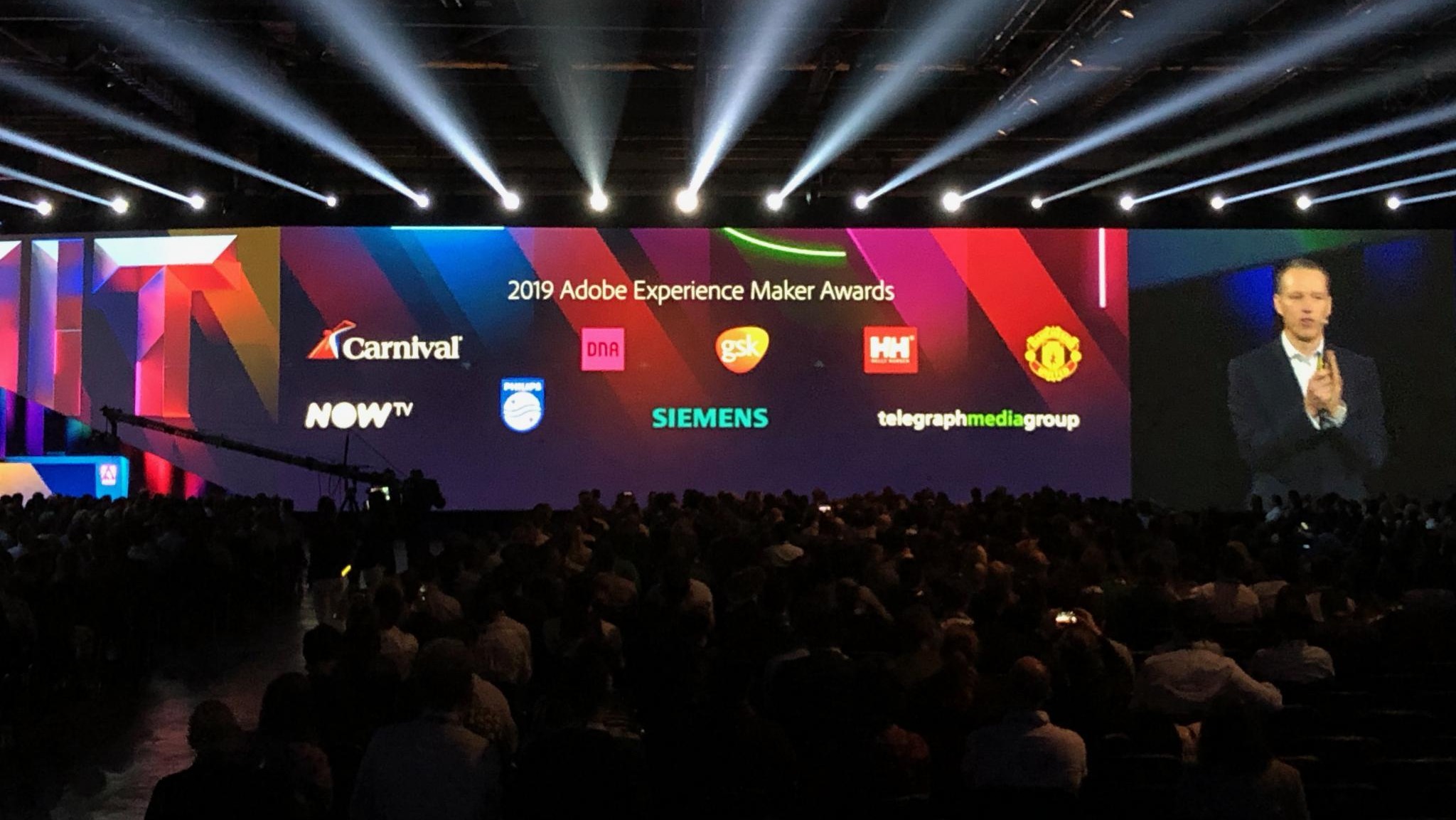 Winners of the Adobe Experience Awards are announced at Adobe Summit 2019
As was previously announced, our team was in attendance at Adobe Summit 2019, so this award for our longstanding client topped off a great event for us all. A big thanks to Adobe for hosting such a great event and for recognising Helly Hansen as an Adobe Experience Maker!
If you'd like to learn more about how we can help your business to drive success in digital commerce, then get in touch with a member of our team today!