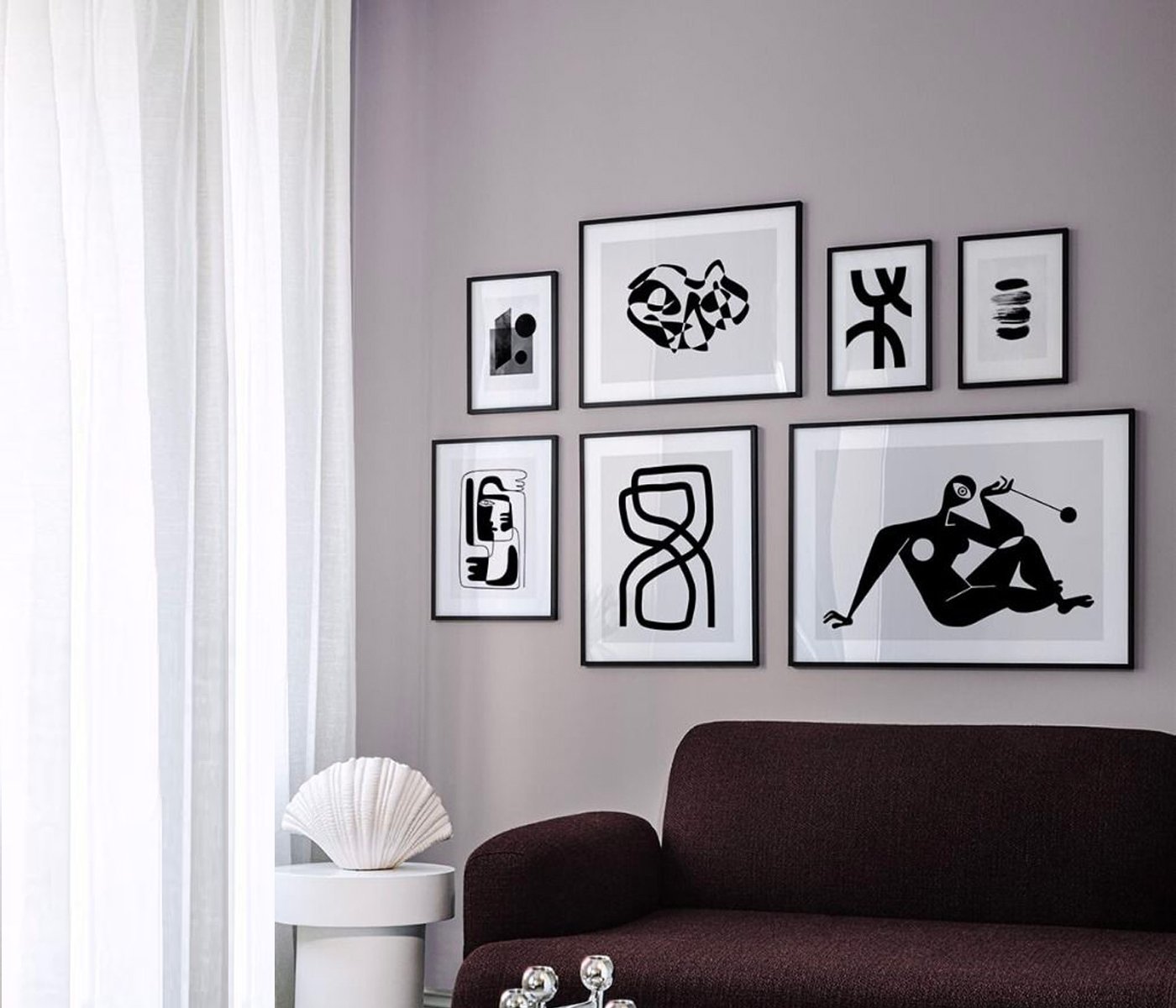 Postery
Founded in 2018, Postery sells affordable, high-quality posters in Scandinavian designs that fit all homes. With a focus on craftsmanship and outfitting homes with interesting talking pieces, Postery has created a product that has gone global with sales in Europe, North America and Australia. Their posters appear on H&M's website and have reached further success through collaborations with influencers and a focus on customer experience.
Live site
Focus on customer and design
The goal has always been to create a user experience-based digital commerce solution with a contemporary design that can compete with other major players.
Through a strategic and technical partnership, Vaimo and Postery created an easy-to-navigate, scalable, customized solution focusing on a modern shopping experience.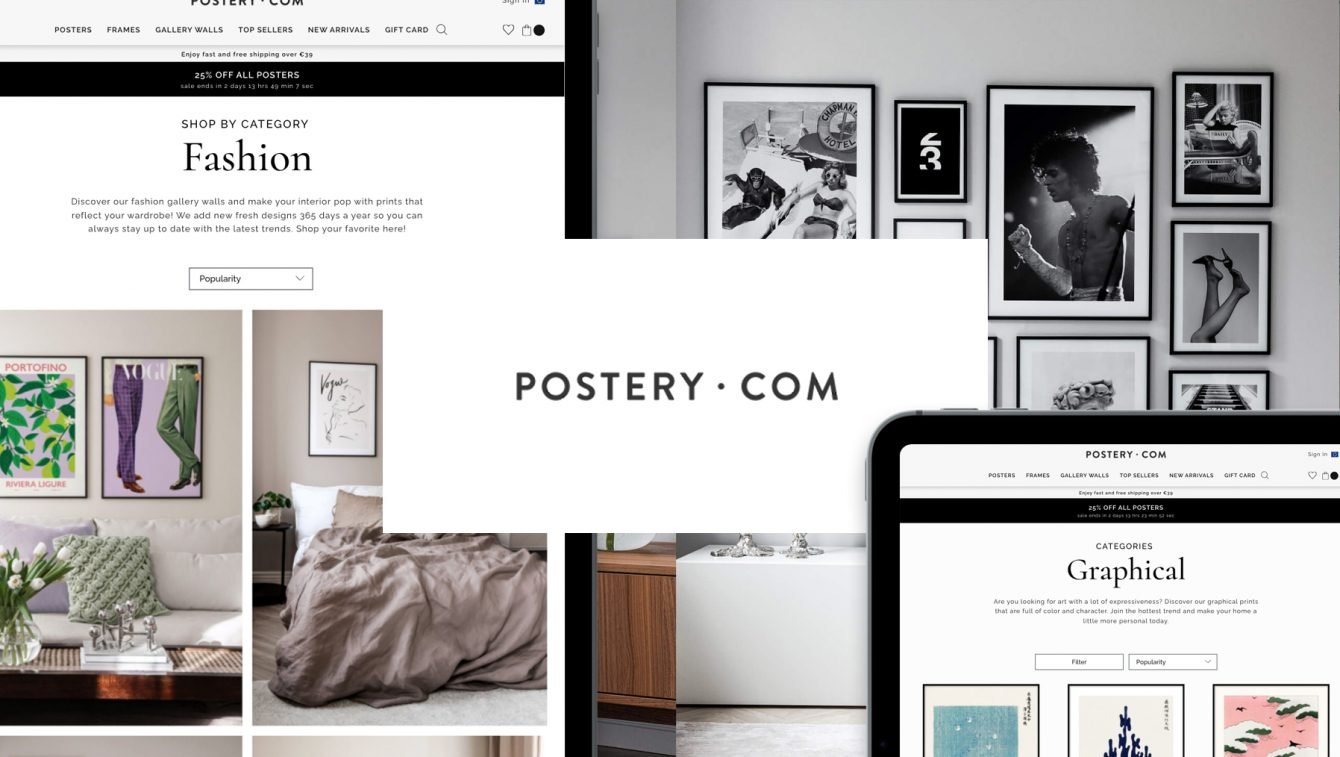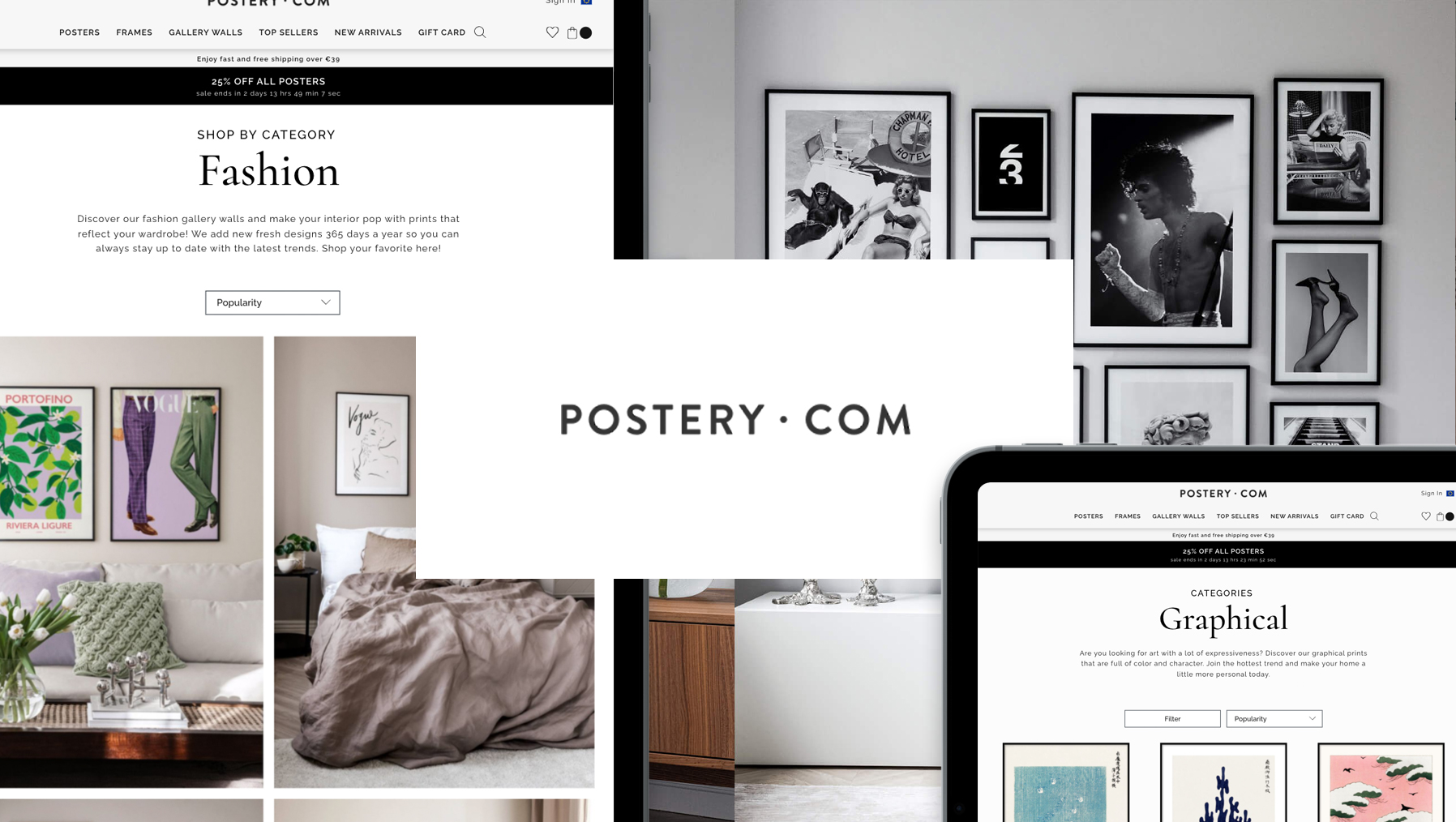 From startup to full-scale ecommerce
As a burgeoning startup, Postery was looking for a partner and ecommerce platform that could develop their visual identity while giving their customers a quality user experience that outperformed their industry rivals. They first went live on the Magento Open Source platform, enabling them to go from an idea to a full-scale company with their own production in less than a year.
However, Postery wanted to continue their upward trajectory and Postery took their business development a step further by upgrading to Adobe Commerce. This led to an improved backend which, among other things, simplified the internal processes of creating content.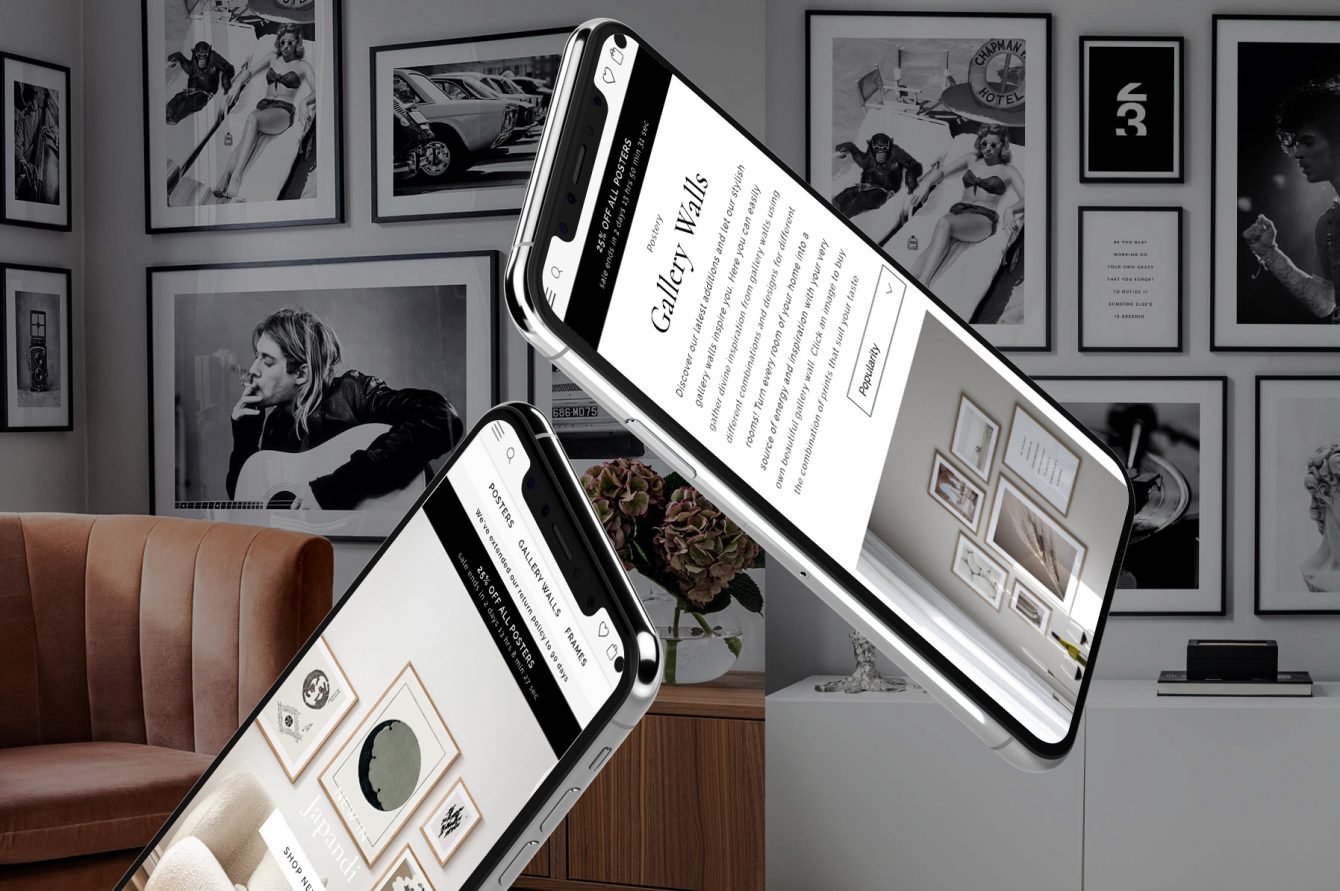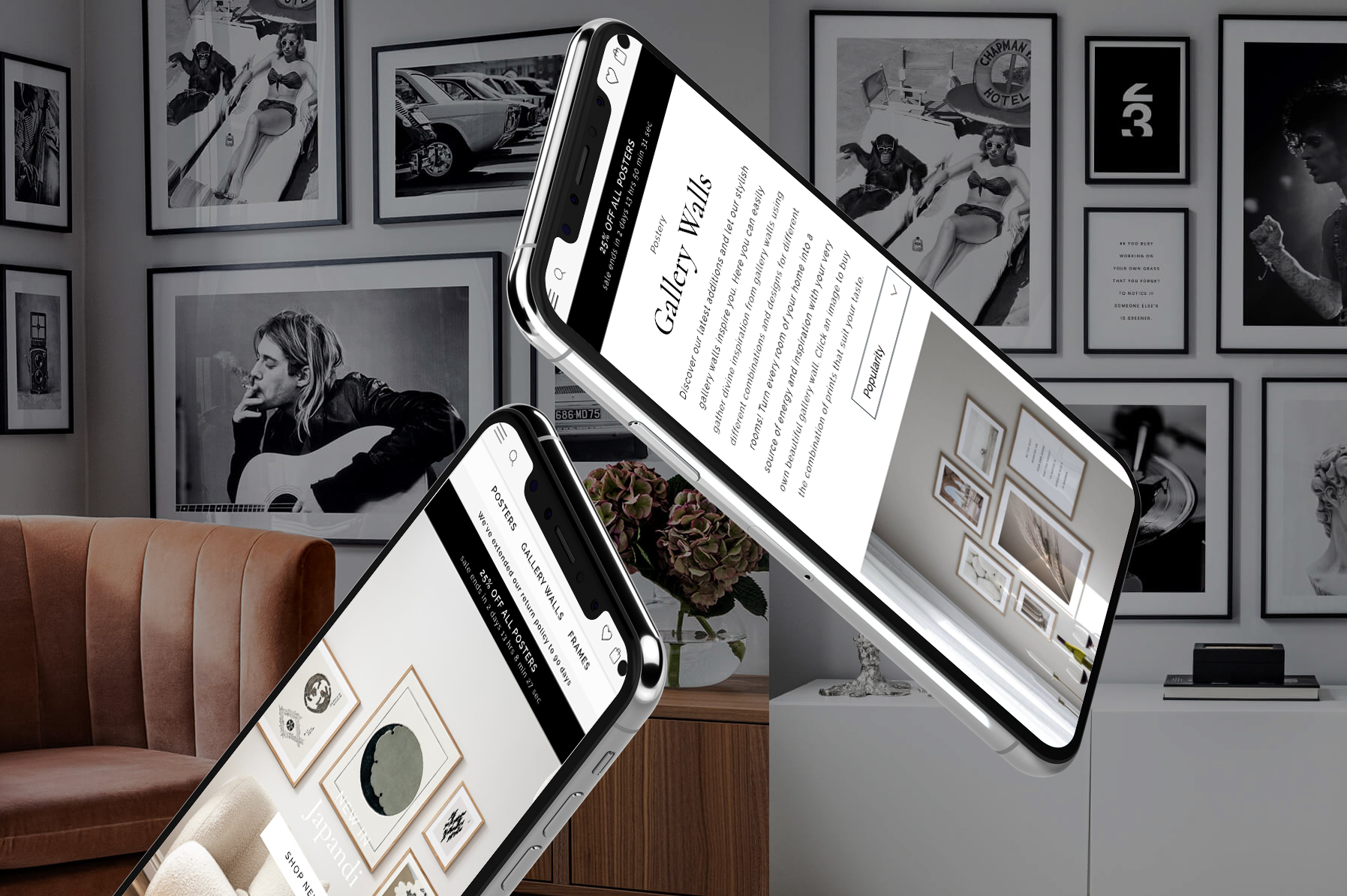 "We are very pleased with our partnership with Vaimo. Together we have been able to deliver a truly customer centered website. Thanks to the robust solution, we have been able to expand and have already received a return on investment."
Sebastian Johansson
Founder & CEO at Postery The future
Postery has grand plans to be able to provide an even better customer experience in the future. They are working on an AR solution that lets customers virtually place the posters on the wall at home with their mobile phones. Postery is also planning to implement a built-in Adobe Sensei function for personal product recommendations to customers.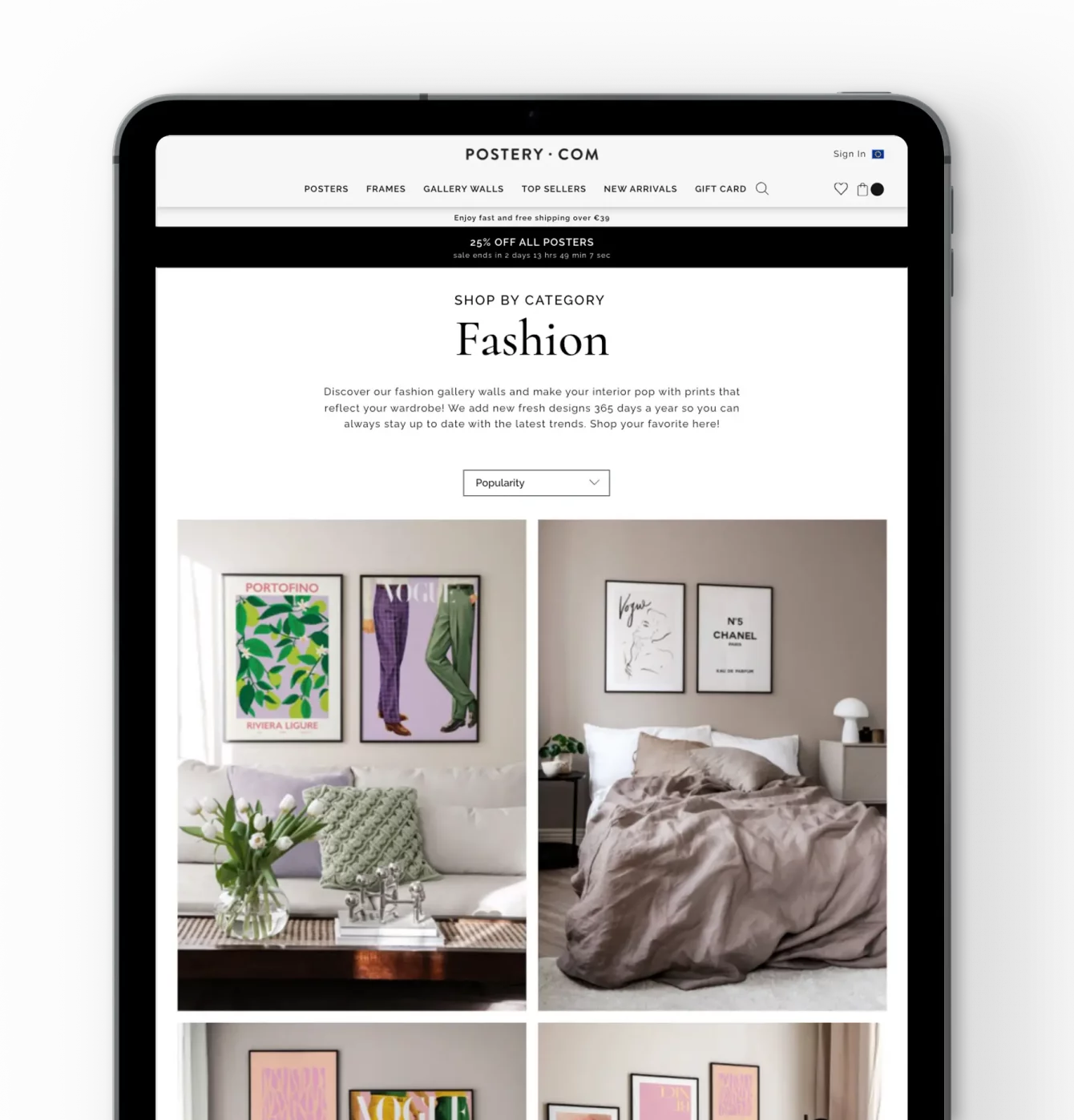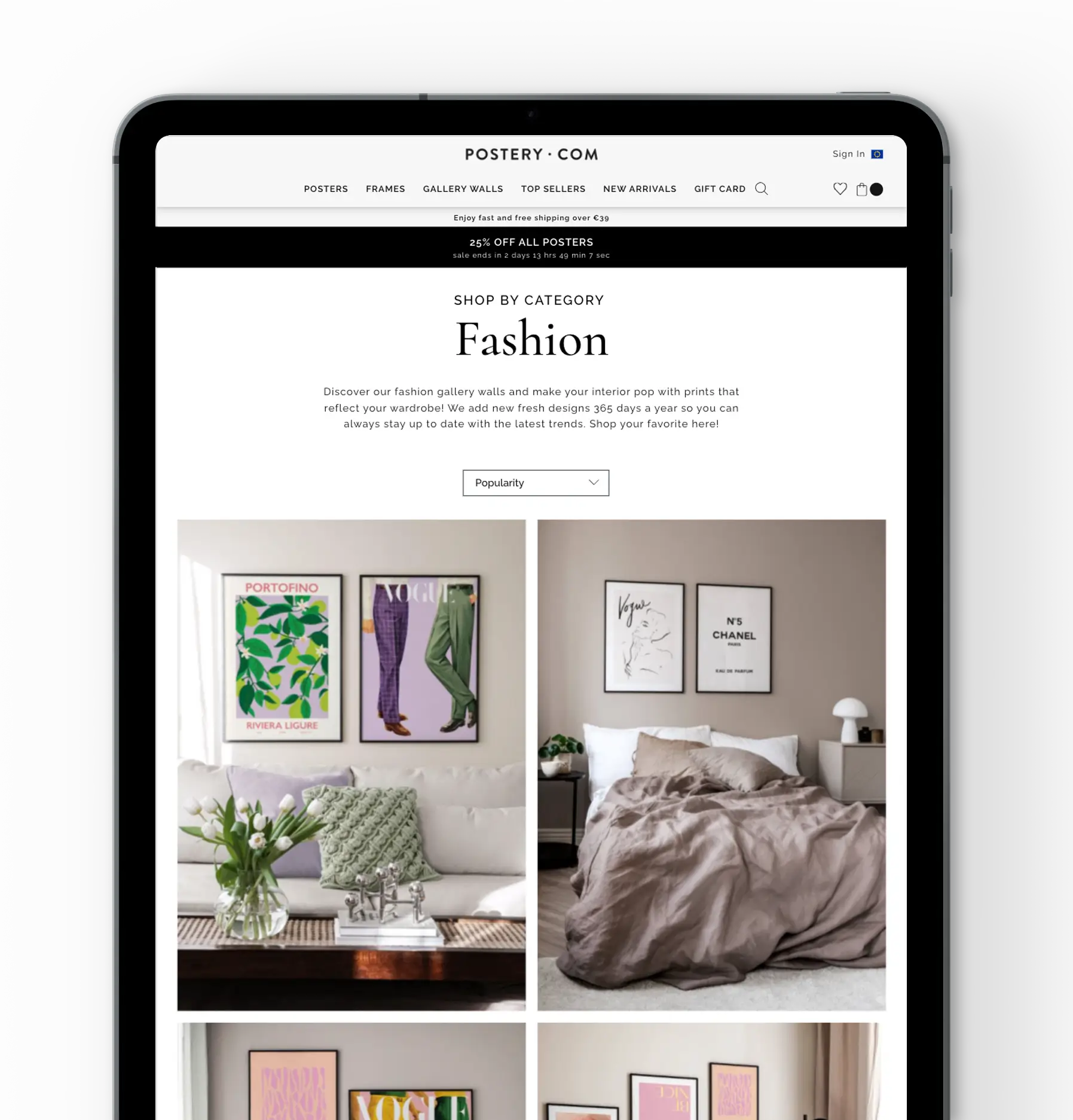 Notable solutions & features
Digital and physical gift cards
Gallery Walls
Klevu for advanced and personalized search
Klarna in Sweden, Paypal through Klarna for other markets
Launching new marketplaces
dotdigital for email automation
Want to increase your online revenue by 547% too?
Vaimo builds digital experiences to help your business drive online sales and growth. Get the competitive edge today by partnering with our team of knowledgable commerce experts whose number one aim is to help your business succeed.
Get in touch