How deep does brand and customer loyalty go? Former Apple iPhone fans once endured long lines—now many ignore the newest updates.
The stress of losing customer loyalty also occurs in eCommerce, as consumers are a click away from abandoning your brand forever. The importance of keeping customers is well documented, For example, your current customer has a 70% chance of converting while a new customer converts only 5-20% of the time. But how do you keep customers loyal through eCommerce?
Below you'll find out a few tips for customer loyalty during COVID-19, types of customer loyalty programs, and provide a few examples of how integrations are used to impact B2C customer experiences.
"…FIRMS WHO MAINTAIN OR ACCELERATE CUSTOMER-CENTRIC PHILOSOPHIES CONSISTENTLY OUTPERFORM FIRMS THAT DO NOT.
-Rohit Deshpandé, Harvard Business School
COVID and eCommerce Customer Loyalty
As COVID-19 has emerged, we've altered our everyday habits and firms are taking advantage of the change with their eCommerce strategies. Whether eCommerce took precedence in the past, you can still change the way customers view your business during the crisis.
1. Focus on loyal customers first
44% of consumers tried a new brand since the start of the crisis, according to the U.S. consumer research report. As a result, clients are abandoning their trusted brands.
Many customers are admittedly relying on available goods. 30% of consumers say they will switch brands in the absence of their usual product. Depending on your industry, the phenomenon may be less dramatic or out of control.
2. Embrace clear communication
In the Harvard Business Review, Waldron and Wetherbe suggest the HEART approach:
"Humanize your company, Educate about change, Assure stability, Revolutionize offerings, Tackle the future."
This could mean including some explanatory measures on your new site that acknowledges possible hesitations of customers or using social media to humanise your company and the human face striving to provide a great product.
3. Monitor the most-used communication channels
Customer support is a process of remedying and fixing your customers' challenges and pains. But increasingly the support requires a presence across channels. Typically, customer questions and support occurs through phone, email, live online chat, tickets, or social media. In addition, the customer enters through different parts of the journey, both pre-sale and after-sales (also known as post-sales).
During the crisis, customers used new ways to express their concerns. As a result, companies need to be better prepared and field questions from new channels such as Whatsapp, Viber, or Facebook Messenger. A Vaimo partner, Zendesk, noted that WhatsApp-based inquiries increased during the crisis. With customers using various means to get answers, companies need to maintain an integrated customer support system to ensure customer loyalty.
The Types of Customer Loyalty Programs
1. The Points Program
The customer spends and earns points that translate into a reward over time. A certain amount of points leads to rewards represented through a catalogue of potential items. In the case of Hylete, the customer simply signs up and gains a point for every dollar spent. The points program is perfected partially in its simplicity.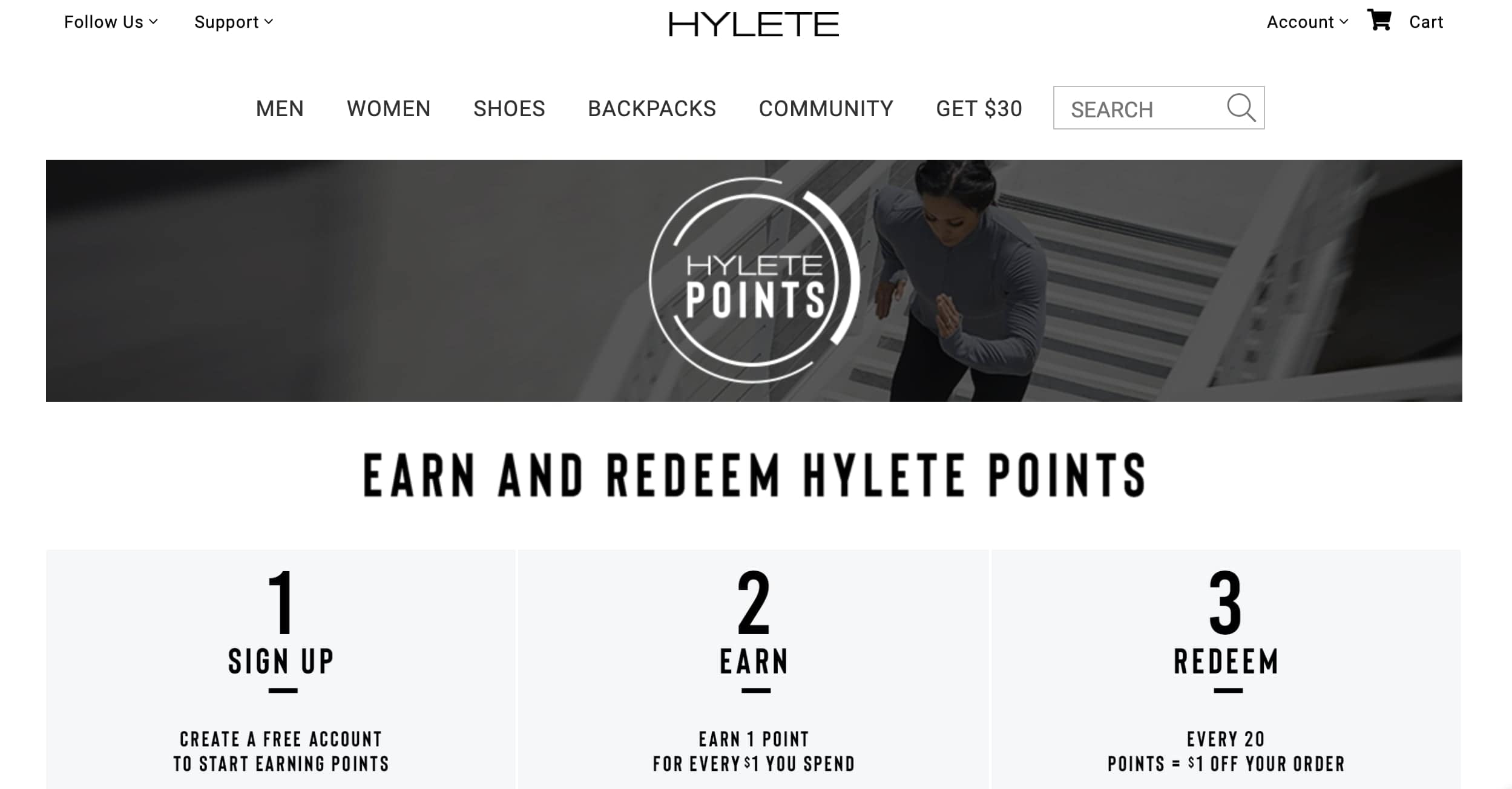 2. Spend Program
The customer signs up for the loyalty program, and subsequently, receives credits through discounts when making purchases with the business. The program is simple and can increase overall Average Order Value (A.O.V.) and customer retention. A good example is Helly Hansen's loyalty program targeting specific groups where loyalty is a priority.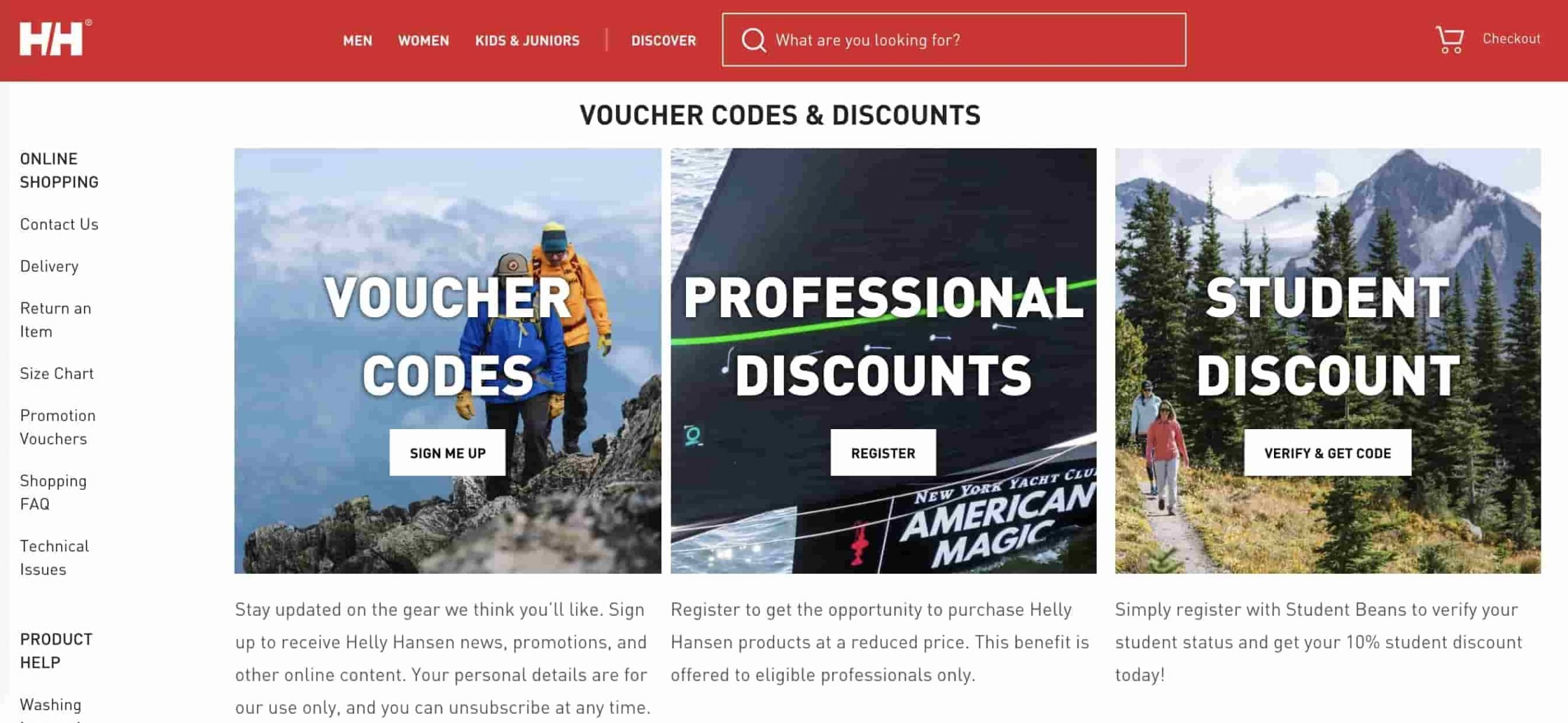 3. Tiered Program
The enduring loyalty of the customer increases with more purchases. The specific customer gains more privileges as they ascend the loyalty hierarchy. In this case, Momentum offers a tiered customer loyalty program to customers. They continue to receive the incentives for remaining with the brand.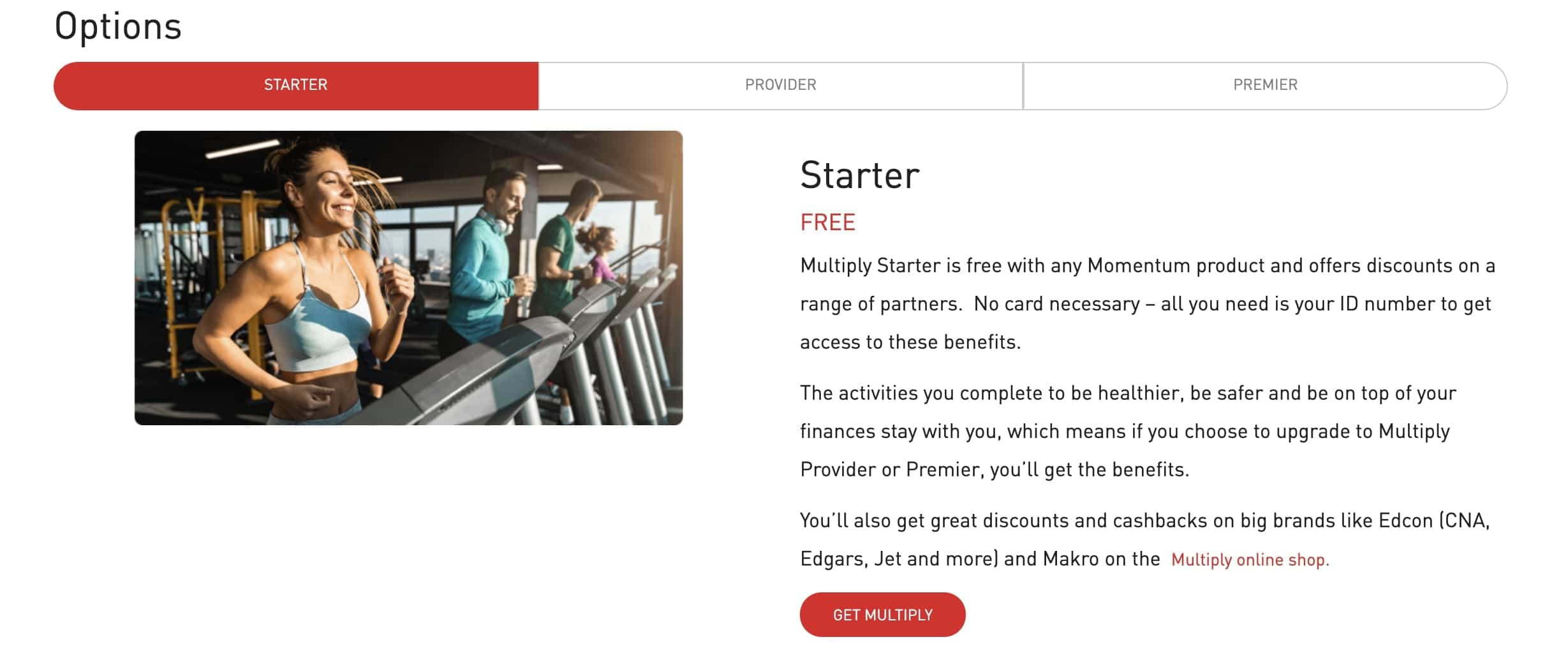 4. Paid Program – V.I.P. Member Club
Customers pay upfront for the perks of being loyal and join a select group of members to receive discounts, privileged services, and other opportunities.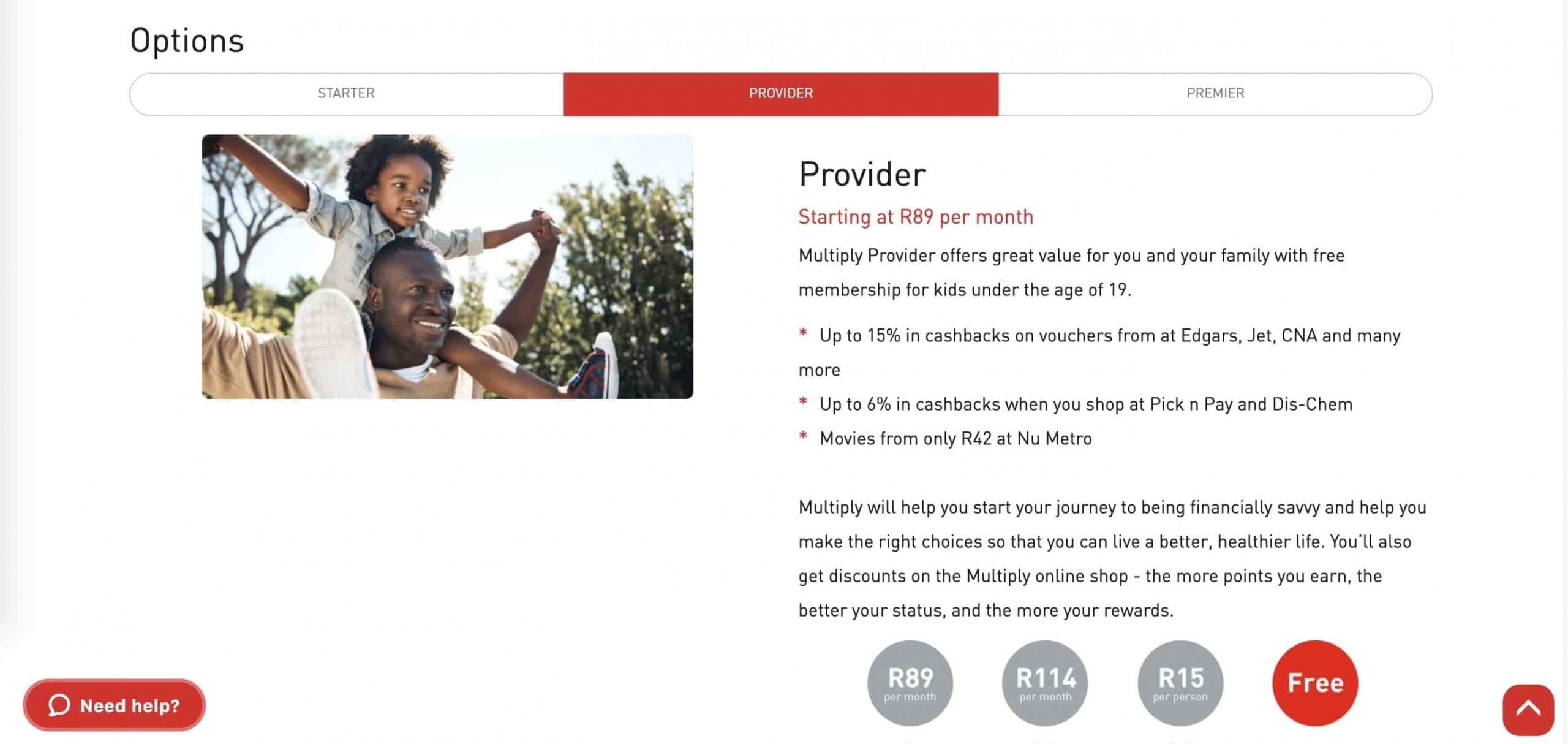 5. Value-Based Program
Connect your loyalty program to your values. Instead of putting that earned reward into the pocket of your client, you put the money towards a charitable cause. One notable case involves Hylete, the US athletic wear brand, which gives a percentage of sales on certain products to causes they value.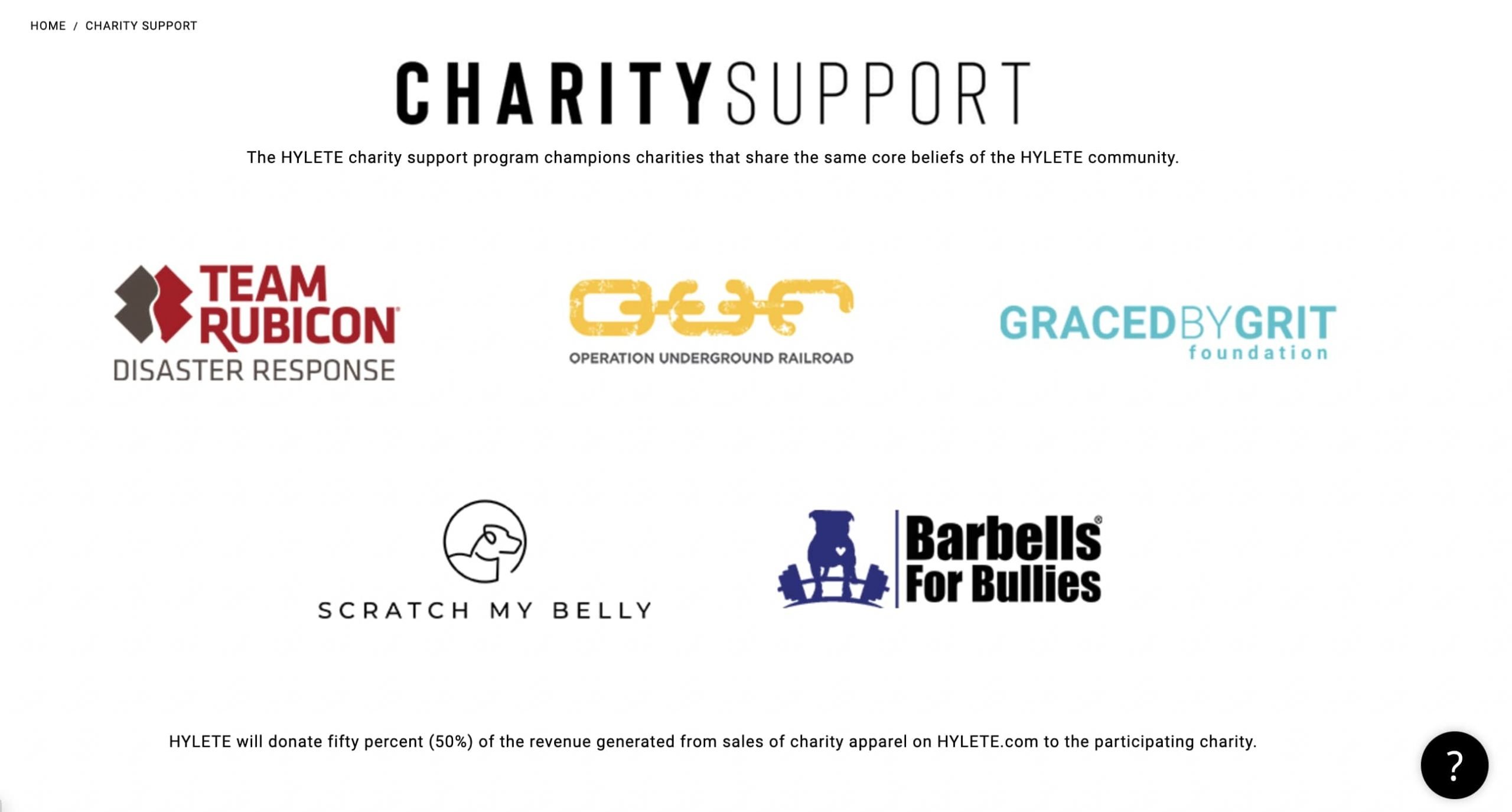 6. Partner Program
Extending the value of customer loyalty across companies also has a significant effect on the customer. Instead of filling their wallets with loyalty cards or their phone with applications, the customer will see a default value in having a site or card in their hand for multiple shopping experiences. In the case of I.L.U, the customer also gets the chance to earn points that they can use at other stores across industries.

7. GamIfied Loyalty Program
The gamification of various online applications is becoming a mainstay of the giving user a quality online experience. As a result, the use of games in customer loyalty programs is a natural outgrowth that can also help keep your top customers obsessed with your brand. Businesses like Domino's, a pizza world leader in pizza delivery, created a game where customers could play to redeem points towards a discounted pizza.
8. Hybrid Loyalty Programs
Indeed, you can find success in combining multiple programs to meet your eCommerce site's particular needs. In many cases, companies combine multiple aspects of the previous 7 types of loyalty programs. For example, different generations consider different loyalty programs to be more appealing. Millennials care more about brand values and the ability for a company to practice what they preach through a value-based program. In contrast, another group might celebrate the simplicity of the points program. Either way, many options are available to heighten the loyalty of customers to your brand
Solutions to improve customer Loyalty and experience
Companies often take dramatic measures regarding eCommerce. However, it is much easier and cost-effective to invest in improving your customer experience. Vaimo works with clients every day to ensure an exceptional customer experience, incorporating the right solutions to keep customers coming back. HYLETE, DOMU Brands, Multiply, I.L.U are global firms that invested in customer loyalty and experience for the future.
Hylete
HYLETE, a US-based company, planned to reach more of a global presence with effective marketing communication and a loyalty program. The premium sports brand wanted to solidify its brand story and to tell that story online clearly, thoughtfully, and across different devices.
The visual aspect of HYLETE's new site was crucial, as the company's goods are sold exclusively online. Vaimo had to convey the feel of a premium brand through storytelling and detailed product descriptions. Moreover, the site needed high-quality visual imagery that made customers love the brand and understand the product.
Loyalty points integration with Smile.io (formerly Sweet Tooth Rewards) help build loyalty and customer engagement.
Vaimo provided HYLETE with the Vaimo Content Management System that enables HYLETE staff to conveniently plug in new images and widgets and build landing pages on the fly.
As HYLETE is a direct-to-consumer brand, the speed of the new real-time updates allows staff to react faster to customer behaviour and adjust content accordingly.
Domu Brands
DOMU Brands incorporated several integrations to maximise customer experience for its sites: beautify.co.uk, vonhaus.com and vonshef.com. Vaimo uses partnerships with other must-have integrations in eCommerce.
With Yotpo, DOMU can leverage social proof through user-generated content to aid conversion rates.
Nosto's intelligent merchandising blocks are tailored to different areas of the site to present customers with conversion opportunities at each step of the purchasing journey.
Nosto's segmentation tool has also allowed DOMU to identify room for improvement in the customer experience. By analysing the behaviour of different customer types, DOMU can help its customers to find the right product at the right time.
From a search perspective, DOMU integrated Klevu's innovative tool to present more accurate search information based on expert machine learning technology—which gets more intelligent over time for increased levels of customer experience.
Integrating Klevu has improved mobile search, increased the likelihood of converting with search, and it also allows DOMU to gain real-time insight on what its customers are searching.
Bronto allows customers to define their automated journey which further tailors the overall experience to individual customers.
Momentum Loyalty Programs:
Momentum is continually looking at ways to grow its business and offer better experiences for customers. With the Multiply loyalty programme, Momentum implemented several features to improve their CX. Vaimo constructed a solution that provides a streamlined, user-friendly experience for Multiply customers with features such as a wish list, consolidated deliveries, product reviews and customer reviews.
Customers can see discounts available for accounts with different price points.
Personal savings are also readily viewable and always current.
Multiply staff can now easily update content and banners on their website without having to turn to an external party for assistance.
Vaimo also developed functionalities around managing and tracking customer spend levels following the different tiers of Multiply membership.
I.L.U. Brands:
Part of the Tallinna Kaubamaja Group, I.L.U. is one of the largest beauty and cosmetics brands in Estonia. From everyday items to luxury gifts, I.L.U. brings the best in cosmetics and personalised beauty services to customers both online and across its five stores. Vaimo implemented a responsive and easy to navigate site that incorporates vibrant visuals for an immersive purchasing experience.
At the core of the project is Kaubamaja Group's loyal customer card—Partnerkaart. Customers can log in with their Partnerkaart card for personalised I.L.U. offers and campaigns. The Partnerkaart is crucial for growing brand loyalty, trust, and sales.
A new filtering system and use of swatches transformed the I.L.U. customer experience, allowing users to get an instant and real-time view of their chosen products.
Graphics, designed by Vaimo's UX Team, are displayed at every part of the user journey, both helping customers in their purchasing decision and consistently reinforcing the I.L.U. brand.
Content, through the new blog management system, also drives traffic and conversions.
Payment and delivery integrations were added, allowing customers the option to pick up in store for an authentic omnichannel experience.
Vaimo is one of the world's most respected experts in digital commerce on the Magento and Adobe Commerce Cloud platform. As a full-service omnichannel agency, we deliver strategy, design, development and managed services to brands, retailers and manufacturers all over the world.
Our 10+ years track record of technical excellence coupled with our proven results in helping our clients succeed with business development, digital strategy and customer experience design is proudly manifested in our status as an Adobe Platinum partner. With local offices in 15+ markets across EMEA, APAC and North America and over 500 employees, we provide an international presence that allows us to cultivate close, long-term relationships with our clients.